Is this the hottest value in the suv sector at present? Kia's new seltos is one of the biggest down the small end of the sector, with room for five and their gear. At the introductory price of $25,990 for the lx model, this is hard to overlook.
The compact SUV class has been a shot in the arm for the new vehicle market that's beginning to back-pedal in 2019. And now there's another newcomer to this burgeoning sector, the Seltos from Kia. It makes a strong argument for best value new entrant of 2019.
Because here's something with a 2.0-litre engine, an automatic transmission, seating and luggage space for five, the basics for both safety and comfort/convenience spec and all for the introductory price of $25,990.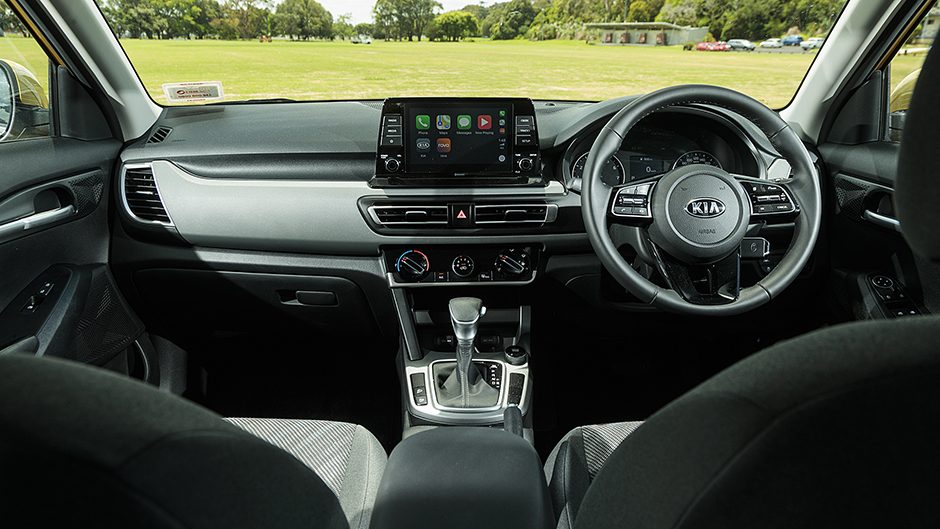 So what's it like this new oddly named Seltos? On the whole, rather impressive. It looks smart, contemporary and appears about 20 per cent bigger on the outside than most of its rivals. In length, it's 115mm shorter than Sportage, but a smidge longer than the Niro. It's spacious inside thanks to a sizeable wheelbase (2630mm) and short overhangs. On the downside there isn't much that's a deal-breaker.
The engine, which runs on the Atkinson cycle, could do with a bit more low-down grunt but is genuinely impressive on the fuel use front so it's lack of oomph at the lower end is forgivable, especially with the Sport transmission setting available at a flick of the shift lever.
If there's anything to have an actual grizzle about it's Seltos ride quality, the damping a touch firm at open road speeds, and even then we'd say this isn't a major grumble.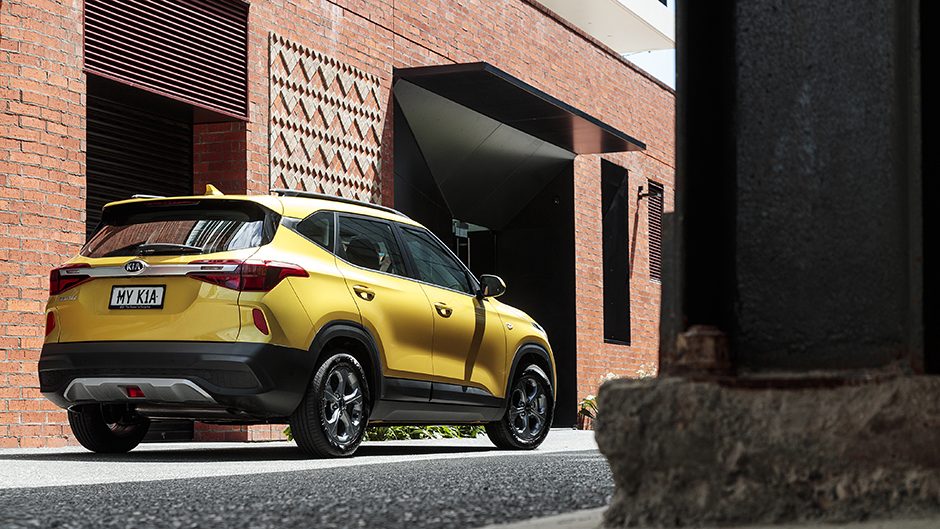 So Seltos is a weird name, right? Turns out it is a variant spelling of Celtos/Celtus, the son of Heracles, as any Greek scholar would have you know. Which is still a bit meaningless but it starts with an S like Kia's other SUVs. Evidently it's all about a youthful drive, appealing to non-Boomers, OK?
Here in New Zealand that generally means young at heart, the high value, small, easy-entry and practical new crossovers sought out by retirees. At its price though, it might well appeal to first-time buyers who couldn't afford the likes of Sportage and didn't necessarily want a supermini. This gives them another option. What might seal the deal is the generous interior space for this can accommodate five (at a pinch) and all their luggage too, as the LX has a bi-level floor in the boot, thanks to its space saver spare beneath.
Naturally the slightly larger than normal dimensions contribute but 468L with all seats in use is a new small SUV benchmark. Todd McDonald, Managing Director of Kia Motors New Zealand, sees the Seltos as something a bit special, with "the potential to become another best seller for us".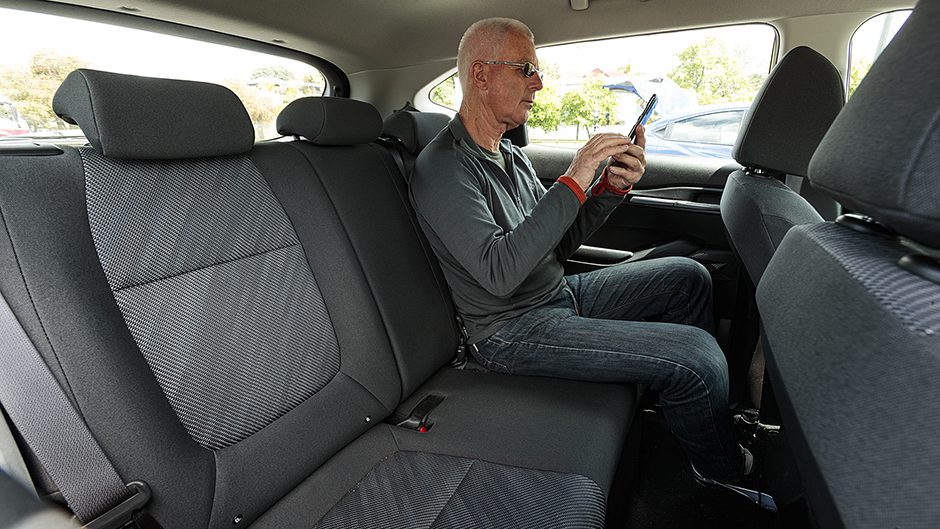 With the first blush, over 500 have been sold already. Eventually the Seltos LX will settle at that $30k price point, given there's a $10k jump between LX and LX+ at present. However, if you miss out on introductory pricing, don't despair as there's likely to be intermittent promotional pricing in future, as with Sportage.
So how is that Seltos powertrain? This is likely to be the one item that may polarise folks, not just because of its CVT. We've never much liked engines of the Atkinson cycle type – they're generally lacklustre in the low-rev torque department – but this one is passable because Kia did the right thing and gave it a bit of extra capacity.
The Atkinson cycle is all about prioritising fuel economy and this it does in convincing style. The Atkinson cycle trades some low-speed output for higher efficiency. The intake valve remains open for a short time during the compression stroke, which leads to some mixture loss and a decrease in the compression ratio. Hence, fewer pumping losses but the power generated by the engine is also reduced slightly. The payoff comes when the piston begins descending on the power stroke. The shortened intake stroke combined with a full-length expansion stroke squeezes more work out of every increment of fuel.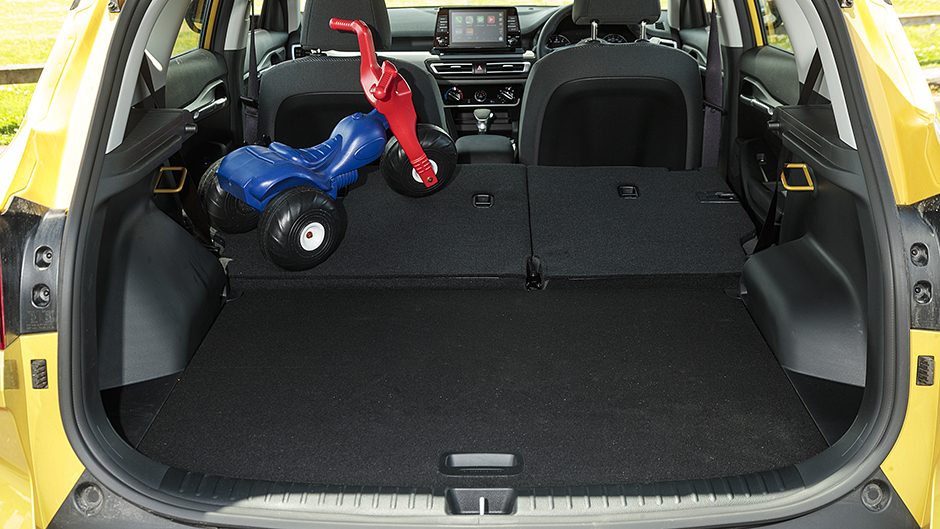 Helping extract the most out of this engine is a CVT-type transmission that Kia calls IVT for intelligent variable transmission. It features mock shifts when pushed a bit harder, attempting to ape an auto then. But easily the best aspect of this transmission is its Sport mode, a lateral flick of the lever away. At lower revs this feels a bit like it is stuck in Eco mode, but from about 3500rpm it comes alive, at least on the open road. It actually gets into its stride 1000rpm earlier in urban use.
If more zip is needed in or out of town, pulling the shift to the S position effects that. Otherwise the engine just beavers away at lower revs, working to get the most out of each litre of fuel. Cruising at the highway speed limit we consistently saw fuel use averaging in the high fives and low sixes. Kia claims an overall figure of 6.8L/100km, so that seems about right.
A little trick Kia uses, intentionally or otherwise, is speedo optimism, for 100 indicated is an actual 92km/h by GPS measurement. Whatever, this engine can be fuel efficient. We had a hard time getting it to even register double figures. Naturally, you'll be thinking that all of this economy talk means performance isn't worth a damn, especially as Kia NZ suggested figures for the Limited, the lone model to employ the 130kW/265Nm 1.6L turbo engine, but neglected to include those for the rest of the range which all run with the 110kW/180Nm 2.0L naturally aspirated mill.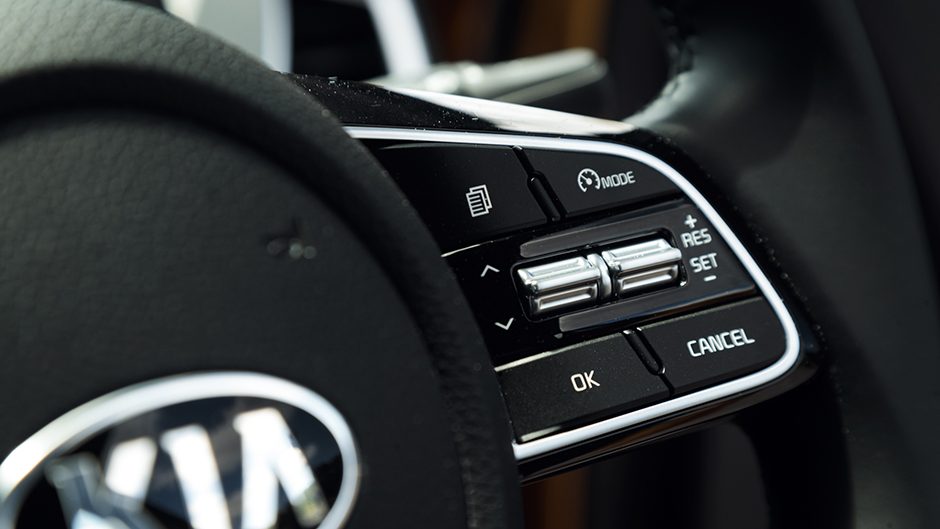 The Limited evidently gets to 100 in 8.0sec flat. But the LX is only half a second adrift. It's the same for the overtake, quoted at 5.3sec for the Limited and measuring 5.9sec for the model that costs $21k less. It's a second quicker than the HR-V on both acceleration criteria we measure. There are only modest power and torque advantages to Seltos so we put this down to CVT functionality. The two are rated similarly for fuel use and that's the impression we also got.
Perhaps the most surprising aspect is not this but rather the way it handles, much better than expected. With firm damping comes good body control in corners. In the dry this turns with vigour and maintains a tight line without sledging, the limits of grip suggested only by the gentle onset of tyre squeal. On the downside some noise from the rubber makes its way into the cabin, especially on coarser chipseal surfaces. Still, it's quite a remarkable dynamic performance for a $26k vehicle, and did we mention it stops in reassuring fashion as well?
What else do you get for your relatively modest spend? You can tick off four-way adjust to the steering column, manual air con, an eight-inch touchscreen, three drive modes, AEB, lane keeping assist (easily cancelled at the push of a button), high beam and hill start assist, rear parking sonar, and cruise but it's not of the active variety.
And you wouldn't expect leather or powered seats at this price, though the 16-inch wheels look a bit undercooked. Missing also are blind spot monitoring, a smart key, RCTA and sat nav but both phone types are catered for. Value buy of the year? Could well be.
| | | | |
| --- | --- | --- | --- |
| Model | KIA Seltos LX | Price | $25,990 |
| Engine | 1999cc, IL4, EFI, 110kW/180Nm | Drivetrain | CVT, FWD |
| Fuel Use | 6.8L/100km | C02 Output | 157g/km |
| 0-100km/h | 8.47 sec | Weight | 1312kg |