Having recently announced that its next-generation Sportage would be introduced with a sharp introductory base price, Kia New Zealand has now confirmed the full launch engine and model line-up.
It's revealed that the Sportage will be offered in nine trim options across three powertrain options, with pricing ranging between $34,990 and $59,990.
The three engine options at launch are a naturally aspirated 2.0-litre petrol, a 2.0-litre diesel, and a 1.6-litre turbocharged petrol. The 2.0-litre petrol will be offered solely in two-wheel drive, while the remainder is solely all-wheel drive.
A notable absence from this group is a hybrid option. Kia has revealed mild-hybrid and plug-in hybrid Sportage models overseas. Although neither is mentioned in the manufacturer's press release, it's likely that one or both will eventually join the line-up.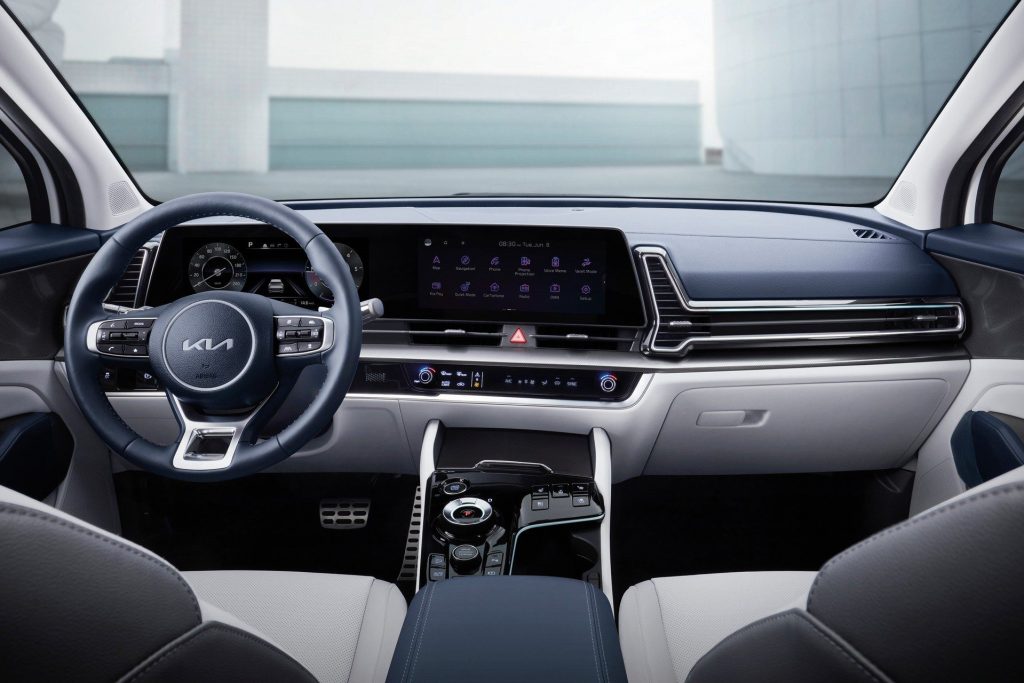 The 2.0-litre petrol comes in either LX Urban ($34,990 introductory pricing), LX+ Urban ($39,990) or Deluxe Urban ($42,990) trim levels. The Diesel gets four trim levels; the LX Diesel ($43,990), LX+ Diesel ($46,990), Deluxe Diesel ($49,990), and X-Line Diesel ($59,990).
Finally, the 1.6-litre turbofour comes in just two trims, omitting the base variants of the other two powertrains. It can be had either as a Deluxe 1.6T ($46,990) or an X-Line ($54,990). All pricing does not include on-road costs.
Kia did not confirm the specific differences between the models, but it did confirm that the new Sportage has had plenty of interest. It's already fielded 500 pre-launch orders, with more orders anticipated following its full pricing announcement.
"We are looking forward to welcoming the all-new model to New Zealand and have high expectations it will continue to maintain its position as the most popular vehicle in our line-up," said Managing Director of Kia New Zealand, Todd McDonald.
"An all-new design from an aesthetic and proportion-perspective, enhanced features and attributes combined with a compelling pricing proposition mean that there is every opportunity for Sportage to do extremely well – especially if the pre-launch interest in the new model is anything to go by."