The electric car world is more than just glamorous Taycans and Model 3s. Arguably more important are EVs for those 'living in the real world', underlined by the likes of the recently updated electric Niro.
While the hybrids have been changed to look a little more like the EV, the latter appears almost untouched, save for new LED bi-functional headlights and different taillights. Neither refresh manages to inject the Niro with any new-found sex appeal, although you get the impression Kia is happy enough to go without.
Hybrid Niros start from $39,990, while plug-in variants are a further $20,000. The Niro EV, naturally, demands a further premium, starting at $77,990 for the EX. The mid-spec SX adds a larger 10.25-inch touchscreen, sat nav, JBL audio, and an on-board charger for $79,990. And at the top is this tester; the $85,990 Premium.
The extra six grand buys heated and ventilated front seats (the driver's is power-operated), a heated steering wheel, mood lighting, a wireless charger, the aforementioned LED lamps, and spots of leather trim throughout the interior.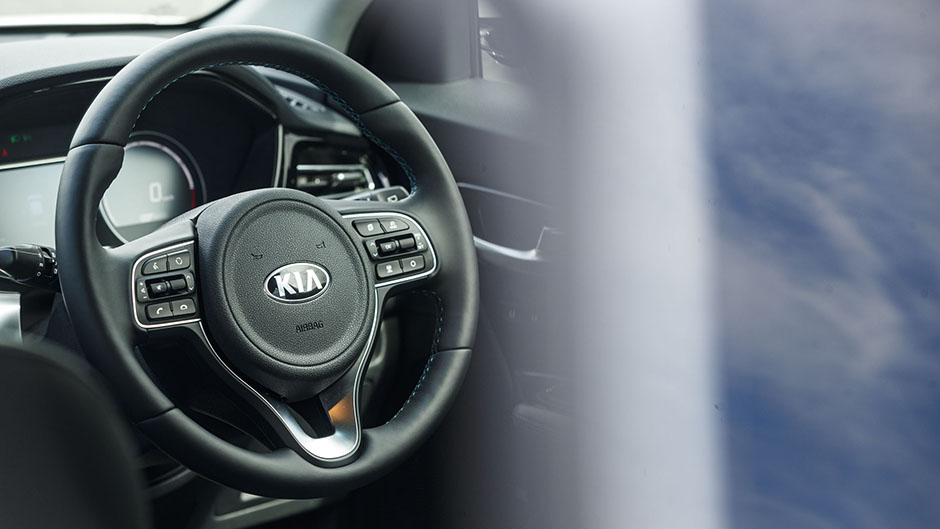 Kia has simplified the line-up – the 39.2kWh option is gone – and all models come with the 64kWh lithium-ion battery mated to a 150kW/395Nm electric motor. It's the same powertrain as that of its Hyundai Kona EV cousin. Not a bad thing when the Niro can be had for a grand less.
Predictably, the driving experience has barely changed with the update. Being electric, the Niro EV is almost entirely silent and surprisingly quick off the mark. Peak torque starts the moment you floor the pedal; no waiting for turbos to spool, just immediate delivery. And when you slow down, you get some Star Trek swoosh theatrics from the regenerative braking system. Select the lowest mode if you want a smooth ride, and crank it up to level three if your right foot is up to the adaption challenge.
Unlike the Ioniq, the Michelin eco tyres aren't so prone to 'accidental' burnouts. They grip up rather nicely in corners too, no doubt aided by a platform with a battery-laden low centre of gravity. Ultra light steering that makes the Niro deceptively maneuverable in town becomes a slightly unpredictable chore at pace. But the lack of body roll more than makes up for it.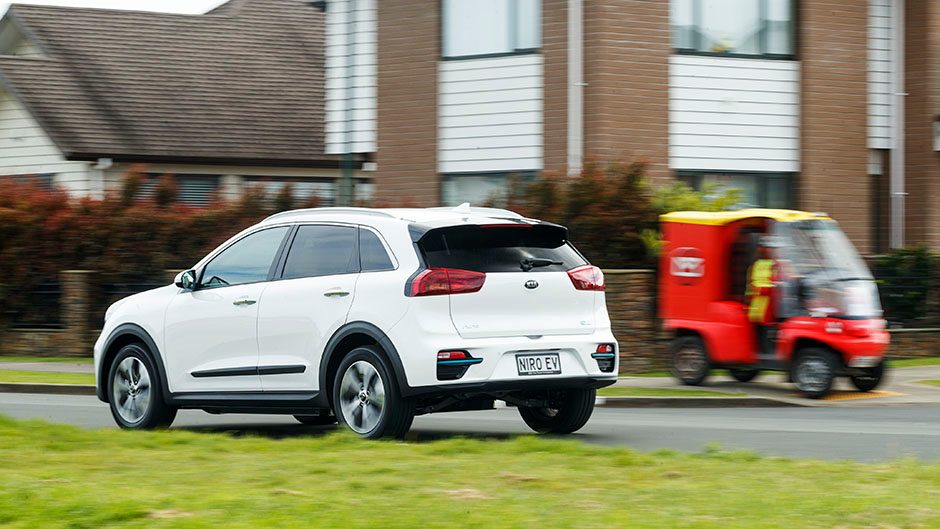 Curiously, one of the most innocuous updates is also one of the most important. The Premium's new battery heating system diffuses waste heat to both warm the cabin and maximise efficiency when cold, according to the manufacturer. Derived from the electric Kia Soul and Hyundai Kona, the system comprises a condenser, evaporator, compressor, and a heat pump. Stagnant heat is extracted from the drive motors, chargers, inverters, and battery pack. It's quite clever. Each component helps transform this heat into a liquid and then a gas via a refrigerant, popping it out the other side through a compressor and into a condenser, converting it back into a liquid for the heat pump. Much more impressive than a few new speakers, if you ask me.
The Niro's range is the second biggest feather in its environmentally friendly, chia-seed infused cap. Rated at 455km per charge (WLTP-generated figures, of course), it dwarfs almost everything else offered locally. A plebian 50kW DC charger will hoist it to 80 per cent charge in 75 minutes, with 100kW DC chargers capable of doing the same in 54 minutes. And it nearly matches the 460km entry-level Tesla Model 3's range, while simultaneously obliterating it for practicality.
Real world driving takes the edge off that 455 number, but not by much. Full to the theoretical brim, the Niro displays 486km of range. While we didn't quite drain it to empty, it was on target to do well over 400km of driving to a charge, consumption during our largely suburban-based week with it settling at 13.5kWh/100km.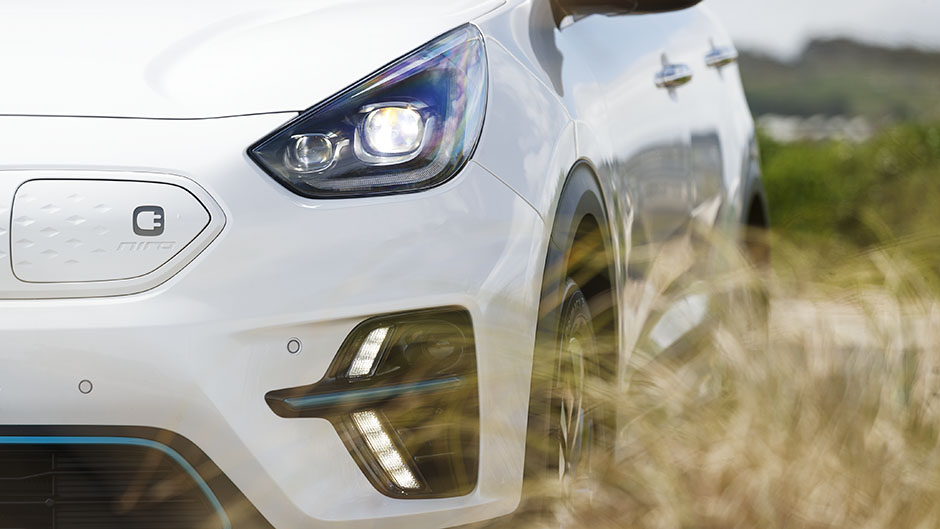 Practicality is a Niro strong point. At 451L, the boot is more commodious than the Kona it shares so much with. The opening is wide, making luggage loading a breeze. And there's a handy false floor, too, so that motoring journalists who don't have the patience to neatly wind up charging cables can just dump them in without a care. Room front and rear is ample for adults, with the Niro's slightly raised ride height perfect for quick entries and exits.
Its cabin falls foul of the same problem facing many EVs at this price point; it struggles to feel like it's worth the significant dollars asked. While early adopters generally understand where the money is spent, mainstream buyers can be harder to please.
There are highlights, like the excellent revised infotainment system which should age better than its rivals, with nice touches like a home menu prompt that shows where the nearest charging station is at all times.
As nice as cooled buttocks and mood lighting might sound, the $77,995 entry-level EX is a better deal. It's still a large pill to swallow of course. But, as the motoring world continues to transition towards EVs, it's a pill many more of us will have to stomach eventually.
| | | | |
| --- | --- | --- | --- |
| Model | Kia Niro EV Premium | Price | $85,990 |
| Engine | 150kW/395Nm | Drivetrain | front-wheel drive |
| Fuel Use | 0L/100km | C02 Output | 0g/km |
| 0-100km/h | 7.24sec | Weight | 1733kg |