One of the switches many didn't see coming this year was Ken Block's move from Ford to Audi, with the latter inking a deal in September.
Given Audi's latest performance direction, most expected that Block's new deal would feature prolific electric vehicle hoonery. But, few could've predicted that the deal would result in Audi actually building Block his own bespoke concept vehicle.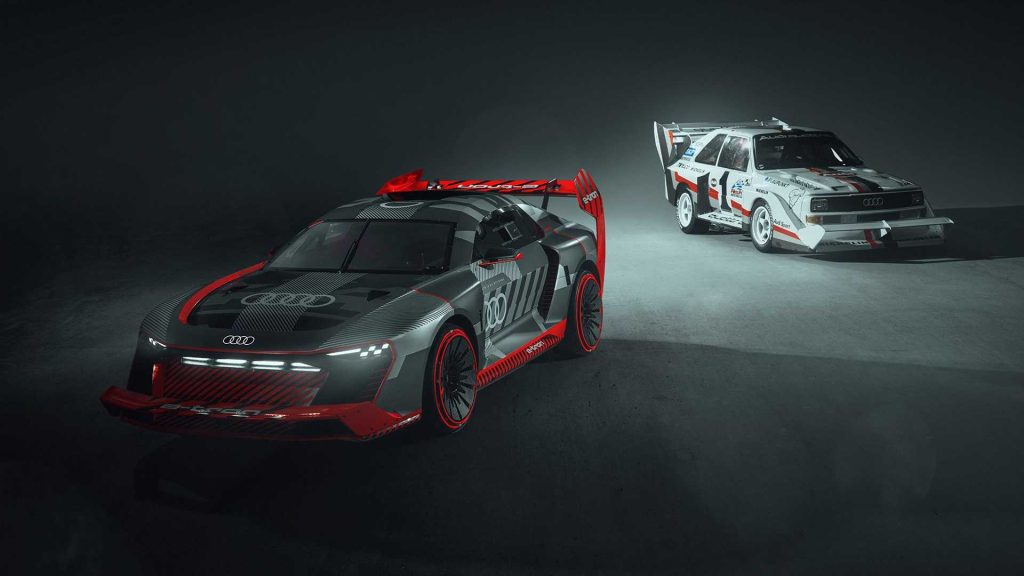 Enter the Aud S1i e-tron Quattro 'Hoonitron', Audi's tailored creation for Block's sideways tyre-frying shenanigans. The new concept was designed with the assistance of Block and Brian Scotto, with the pairing jetting off to Audi's Ingolstadt design studio to see it up close.
The wing-laden EV draws plenty of inspiration from Audi's Pikes Peak hill-climb monster of the 1980s, with huge spoilers at both ends and familiar two-door proportions. The way the front spoiler wraps around the front bumper is pure Pikes Peak, and the more you look at things like headlight placement, the more of Audi's original Quattro you see.
It's enough to prompt the question of whether Block's fun-having creation is enough to trigger the official return of the iconic Quattro in an EV capacity. One story arc to keep an eye on perhaps.
Block has yet to announce any of the Hoonitron's mechanical details or performance figures, barring the fact that it's fully electric. Expect that it has at least two motors, more likely three, and produces horsepower well into the 1000hp+ range.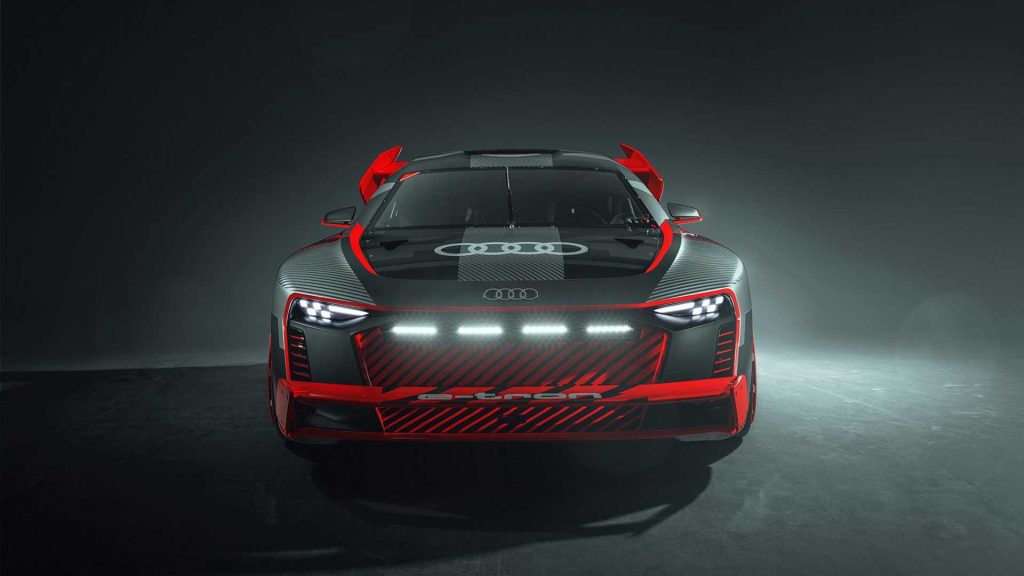 The most astonishing aspect of the Hoonitron is how long it took to make. According to Block, the process of it going from napkin sketch to full size real-world model took just four measly weeks. Designing a new car from the ground up is normally something that takes years, but it seems Audi's pencil scribblers were keen to muck in.
Block claims to have driven the Hoonitron already, which we suspect might be some kind of production mule in the background, being hurriedly engineered to eventually feature this stunning rally inspired body.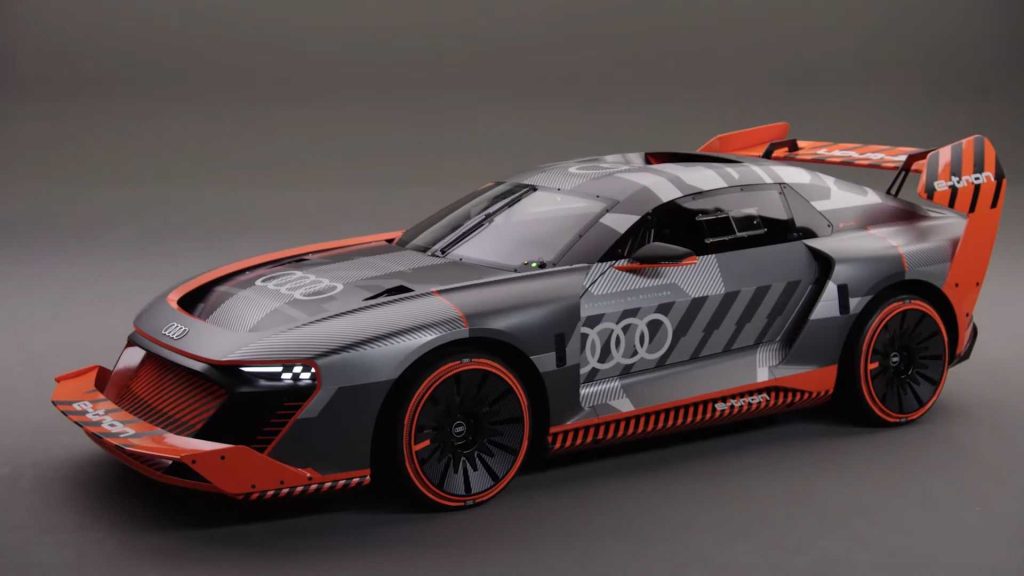 It's unconfirmed, but expect the Hoonitron to feature in Block's next gymkhana film. We'll bring the popcorn.