These are easily one of our more popular articles published mostly each week.
They are also one of the hardest, because A) I'm so awful at photoshop for the main image, and B) Kiwis are so good at racing they are everywhere these days, and it can be hard to keep up.
But we do our best, and this weekend appears to be another big one.
Supercars are back, as is Formula 2, and we have a couple of Kiwis doing the goods in Europe.
Here's your guide to it all.
Supercars contingent
What: Supercars
Where: Symmons Plains, Australia
When: R1 SAT 7.00 pm | R2 SUN 3.00 pm | R3 SUN 6.00 pm
How to follow: Sky Sport
How cool is it to have a Supercars round not at Sydney Motorsport Park?
That alone makes this weekend way more exciting than it should be.
Anyway, Symmons Plains in Tasmania isn't the most technically challenging circuit. Still, it can often create some close racing, especially when lap traffic comes into play.
Shane van Gisbergen comes into the weekend in the rare position of not leading the championship.
For once, van Gisbergen will have to play catch up. The good news, for him anyway, is Symmons Plains has been kind to him in the past.
SVG won here last time Supercars was here, and the time before that.
Interestingly, the only time van Gisbergen has been disqualified from a Supercars race was at Symmons Plains in 2008.
Andre Heimgartner had a strong start to his campaign, albeit having to make an unscheduled pitstop late in race one at Sydney.
He is eighth in the championship. Having never scored a podium in Tasmania, Heimgartner will be eager to put an end to that record.
Chris Pither rounds out the Kiwi trio. Despite not being in a very competitive car, Pither kept himself out of trouble in Sydney and sits 22nd in the standings.
Kaleb Ngatoa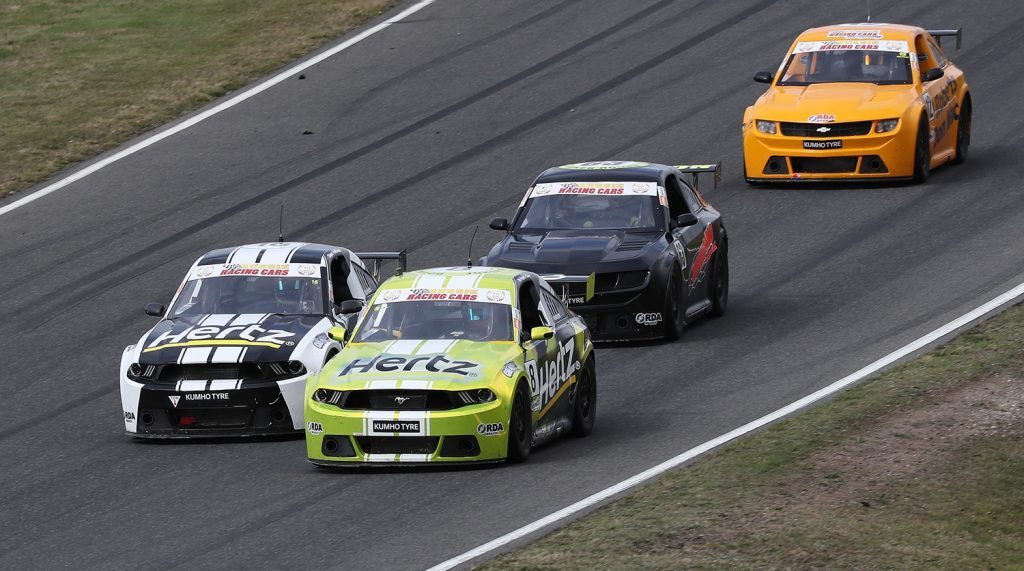 What: Aussie Racing Cars
Where: Symmons Plains, Australia
When: R1 SAT 2.45 pm | R2 SAT 5.45 pm | R3 SUN 12.00 | R4 SUN 4.10 pm
How to follow: Sky Sport
Some people hate them; other people are normal. The Aussie Racing Cars are pretty fun race series to watch.
Now, we have another reason to tune into them.
They're basically go-karts with some bodywork and a motorcycle engine.
They can follow each other closely, too, meaning plenty of overtaking.
Kaleb Ngatoa makes his series debut, fresh off a weekend racing S5000 at Phillip Island.
"The [Aussie Racing] cars look like a lot of fun and the racing is just fantastic," he said.
"It's great to have the opportunity to race and I'll be doing my best to make the most of it."
Ngatoa has four races over the weekend, three 16-lappers and one 19-lapper on Saturday afternoon.
Liam Lawson & Marcus Armstrong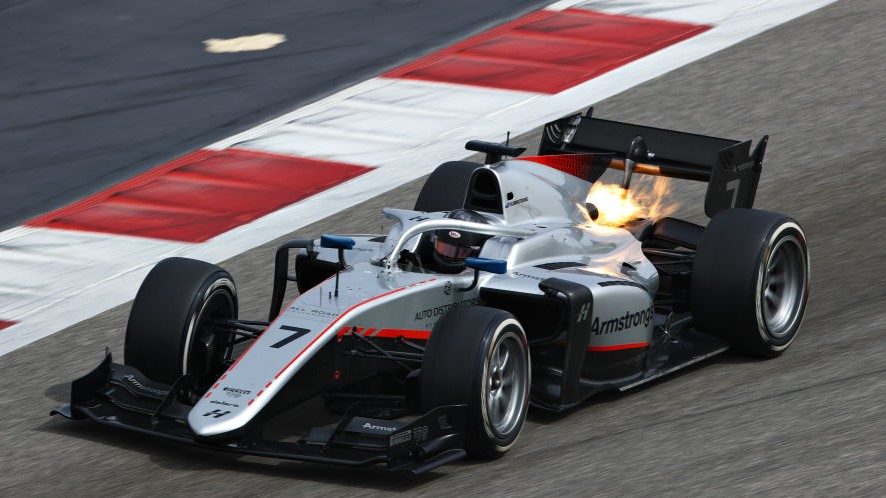 What: Formula 2
Where: Jeddah Corniche Circuit, Saudi Arabia
When: R1 SUN 1.30 am | R2 MON 3.00 am
How to follow: Spark Sport
You're going to have to set your alarms early for this one, especially if you like crashes, wild finishes and lots of safety car laps.
The Saudi Arabian street circuit is nuts. Super high speed and zero room for error makes it one of the silliest yet best tracks on the calendar.
Both of our Kiwis were quick here last year. Marcus Armstrong led Liam Lawson home in race one, earning the Christchurch driver his first F2 victory.
It was a long time coming for Armstrong, and since then, he has taken another step with his progress.
It wasn't the best start to 2022 last weekend in Bahrain, being taken out in race one. But he bounced back and finished a commendable fifth in the feature race.
Lawson scored two podiums in Bahrain to sit one point off the championship lead after round one.
Keep it clean, avoid the walls, and you're in with a realistic shot of winning this weekend.
Reid Harker & Matthew Payne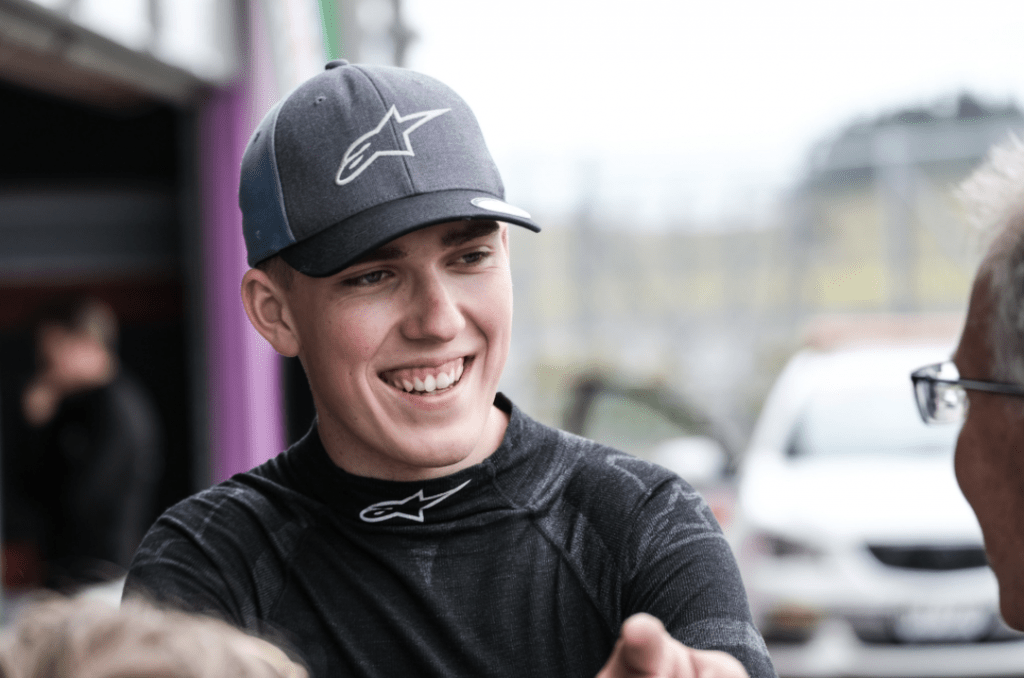 What: Mugello 12 Hour
Where: Mugello, Italy
When: P1 SUN 1.00 am | P2 SUN 9.00 pm
How to follow: YouTube live stream
The 'P's are because this weekend's race is split into two parts.
Part one runs for five and a half hours. Part two is then a six-and-a-half-hour dash to complete the race.
Both Matt Payne and Reid Harker are listed on the entry list to race the Earl Bamber Motorsport Porsche 911 GT3 R.
Joining them in a three-driver line-up is Malaysian racer Adrian D'Silva.
Harker was with the team earlier in the year for the Abu Dhabi 6 Hour.
Unfortunately, he didn't get to the start the race as D'Silva was sent into the wall by a rival car, ending their weekend prematurely.
Payne has spent most of the year in Australia, racing a Nissan Altima in Super2 with Grove Racing.
His name has been thrown around as a potential co-driver for the upcoming Bathurst 1000. However, he has said in the past it is GT cars where he sees a possible future.
In the Porsche Carrera Cup series last year, Payne was quickly on the pace despite his paltry experience.