The Suzuki Jimny's success is a result of it being the right vehicle at the right time; launching just as adventure tuning was picking up pace, at a cheap price, and in the midst of car enthusiasts everywhere lamenting the lack of simple honestly engineered new-car options.
It didn't take long for tuning companies around the world to release all manner of kits for the Jimny. Some designed to make it look like a mini Mercedes G-Wagen, others designed to somehow make it even more capable off-road. And this new kit may well be the most unhinged of the lot.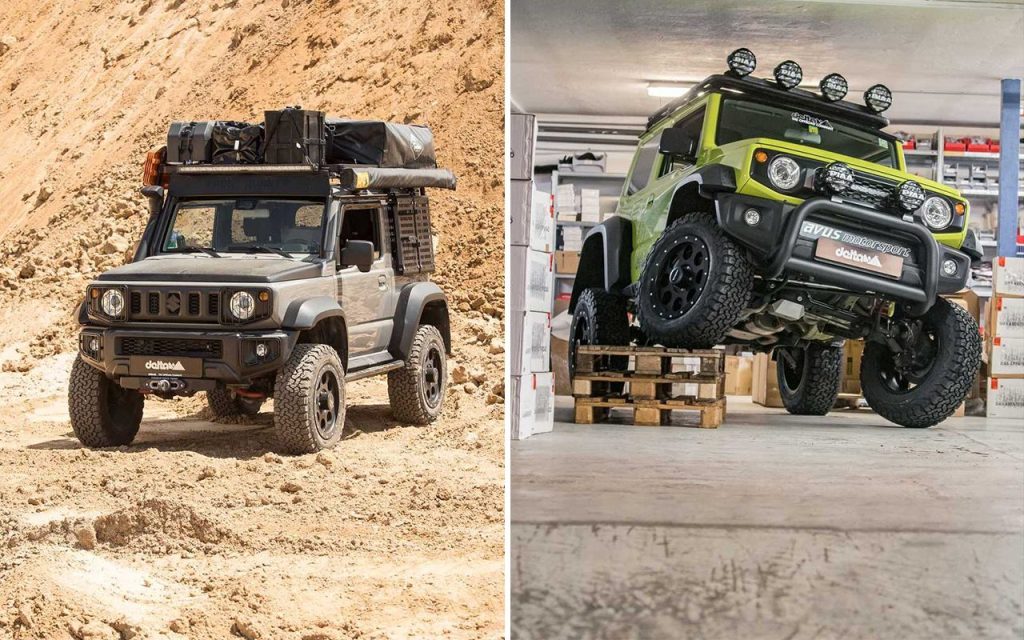 European firms Delta4x4 and Avus Auto have released a new kit for the Jimny together, giving the diminutive little off-roader remarkable 400mm lift.
Only, it's not really just a lift. The package includes the installation of new portal axles with a higher mounting point; meeting each wheel via a special hub at each corner with a gearset within that gets the power from the drive axles to the wheels.
Portal axles aren't too abnormal in the modded off-roader space. Companies offer portal axle upgrades for Jeep Wranglers, Toyota Land Cruisers, and Mercedes-Benz G-Wagens among others. Mercedes also fitted portal axles to the bonkers E-Class All-Terrain 4×4 Squared wagon it built a few years ago.
The suspension lift isn't quite all down to the portal axle inclusion. The package also includes a general 40mm suspension lift, primarily to accommodate big 30.5-inch Cooper Discoverer AT3 4S tyres and new wheels. The shocks are all remote reservoir jobbies, and it comes with locking differentials front and rear.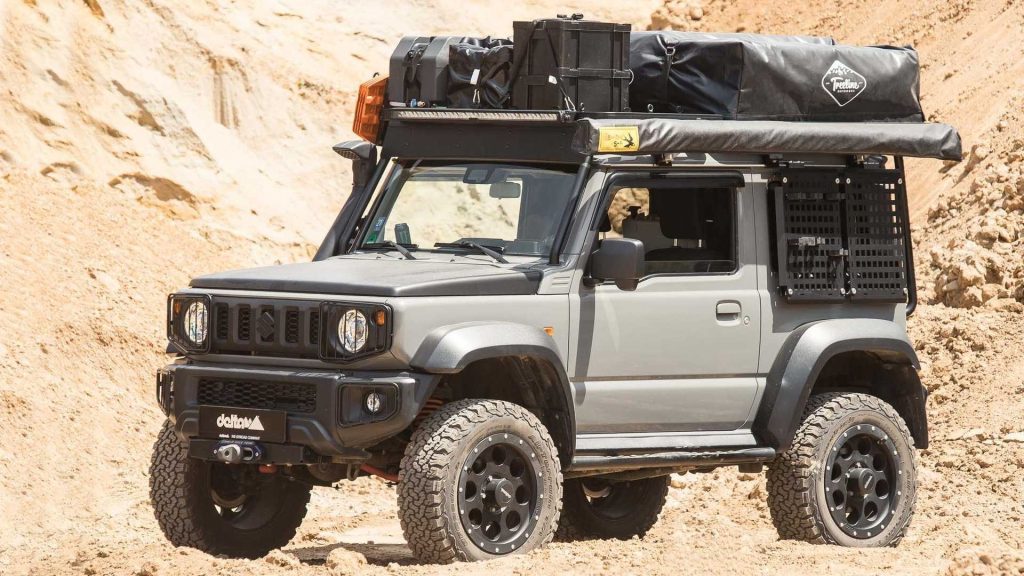 Keen? Well, you'd best get saving because it's not particularly cheap. In Germany and Switzerland where these Jimnys are primarily offered, a fully kitted out model costs from €56,000. That's $91,000, or roughly three times the cost of the base vehicle.
Want one with locking diffs, a three-tonne Horntools winch, and all the trimmings? That'll set you back a cool €65,000, or $105,000.