The Toyota GR Corolla will arrive in New Zealand later this year but the only way you can get your hands on one is by putting your name in a hat.
With the same 221kW turbocharged 1.6-litre three-cylinder as the GR Yaris under the bonnet, we can see why Kiwi customers are eager to get their hands on the highly limited GR Corolla.
To ensure those interested have the opportunity to buy one, Toyota New Zealand will be holding a ballot for the first 150 cars.
Three ballots will be held throughout 2023 with around 50 cars available in each one. The first ballot will open for registration online on February 1, 2023.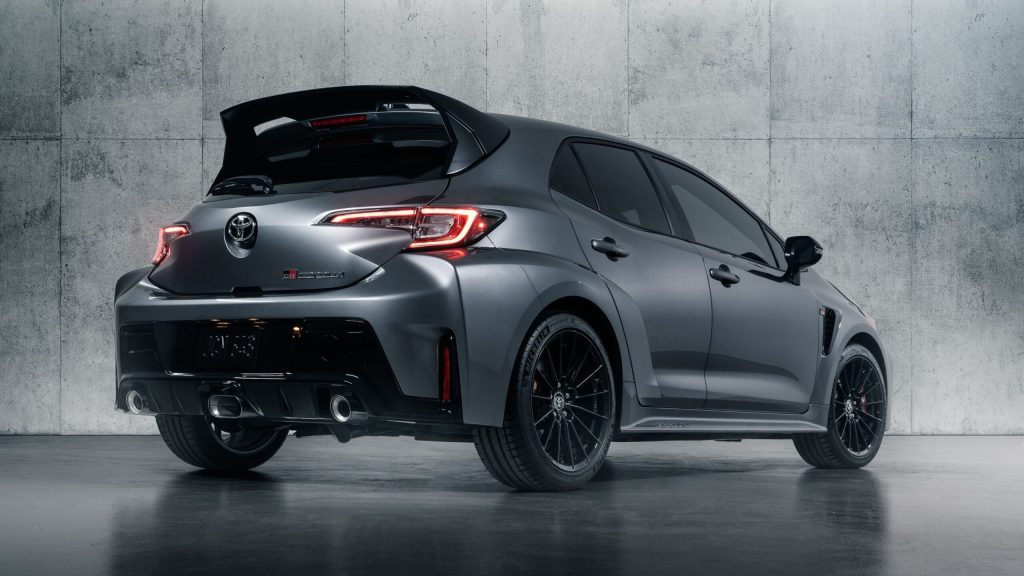 "While we expect to land more GR Corollas at some point, the global demand for now has restricted our allocation, and we felt a ballot would be the fairest way to sell them to customers," says Toyota New Zealand General Manager New Vehicles, Steve Prangnell.
Pricing for the GR Corolla is at $74,990 driveaway with a full tank of fuel, Toyota Car Service Advantage fixed price servicing package, floor mats, and a three year or 100,000km warranty.
New Zealanders wanting to enter the ballot can register here to be notified when the first ballot goes live on February 1, 2023.
The GR Corolla will also be on display at the Toyota Gazoo Festival at Highlands Motorsport Park, Cromwell, on March 25, 2023.