Sedan and wagon aficionados tipped their hats and wept in unison earlier this year when Ford confirmed that it would be retiring the much loved Mondeo nameplate, following a decline in sales as customers gravitated towards SUVs instead. 
But it didn't take long for rumours to swirl around the development of a new Mondeo. And, now said new Mondeo has been revealed in leaked pictures.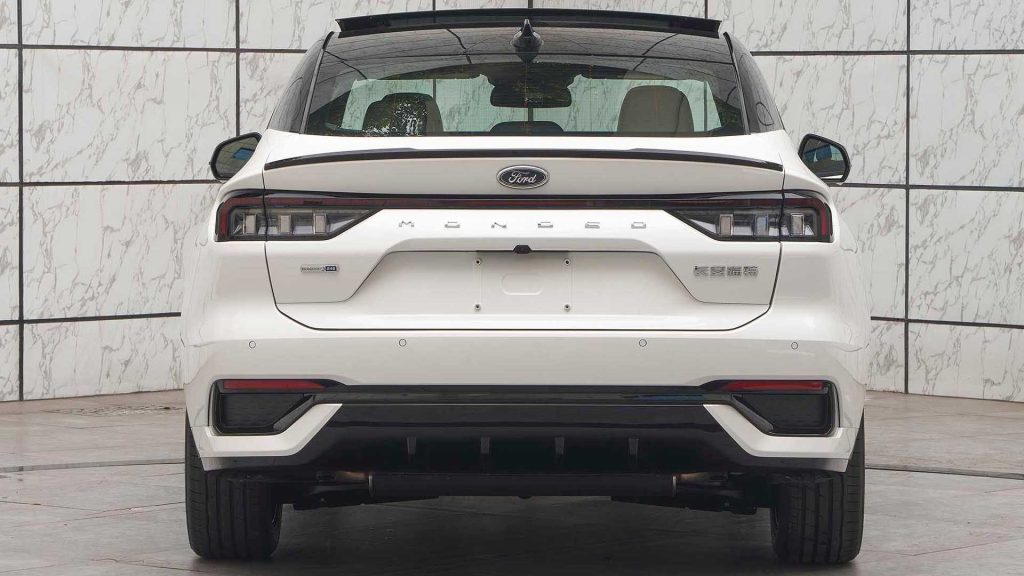 The pictures stem from the Chinese Ministry of Industry and Information, having been submitted to confirm copyright over the car's design. They show a familiar Ford face with a large honeycomb grille and wrap-around secondary grille.
It also appears to sit a touch higher than the outgoing Mondeo, dovetailing with rumours and spy imagery showing the model with much more of an SUV-like appearance. Perhaps an even taller Subaru Outback-style variant is to come.
The black roof and pillars help slim the car, with its rear end sporting a ducktail spoiler, diffuser, and one of those so-hot-right-now full-width tail lights. It looks a lot like a direct cousin to the Mustang Mach-E, even though it isn't fully electric. At least, we don't think it is, anyway.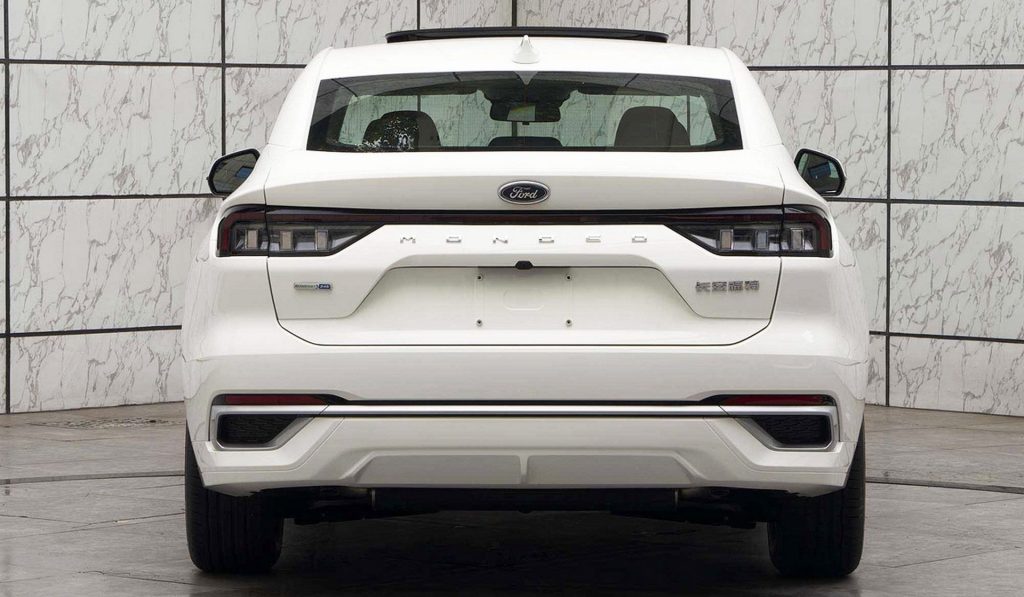 No images of the cabin have been shared online, nor have any of the model's mechanical details. But the presence of an EcoBoost 245 badge on its rear indicates that it likely comes with a 2.0-litre turbocharged four-banger under the bonnet.
For those excited about a triumphant return for the Mondeo, I have some bad news. Even though this model has been spotted testing all over the world (including, of all places, in Australia), it's widely tipped that it will be exclusively offered in China.
Still, it's good to see Ford keep a finger in the three-box-sedan pie. Who knows, maybe we'll see the Mondeo return one day.