You know that the world misses you and your products when remakes, remasters, and reproductions begin to flood the market.
Lancia isn't dead, but its most illustrious cars certainly are. Funnily enough, though, a decent chunk of them have been re-launched as re-imagined kit-cars and boutique engineering projects.
There are plenty of Stratos kit cars about (including that sublime Ferrari F430-based 'new' Stratos), and there's also the Delta Integrale remake from Italian coachbuilder Automobili Amos. And now, there's a remake of the mid-engined Group B 037 in the works. And it's stunning.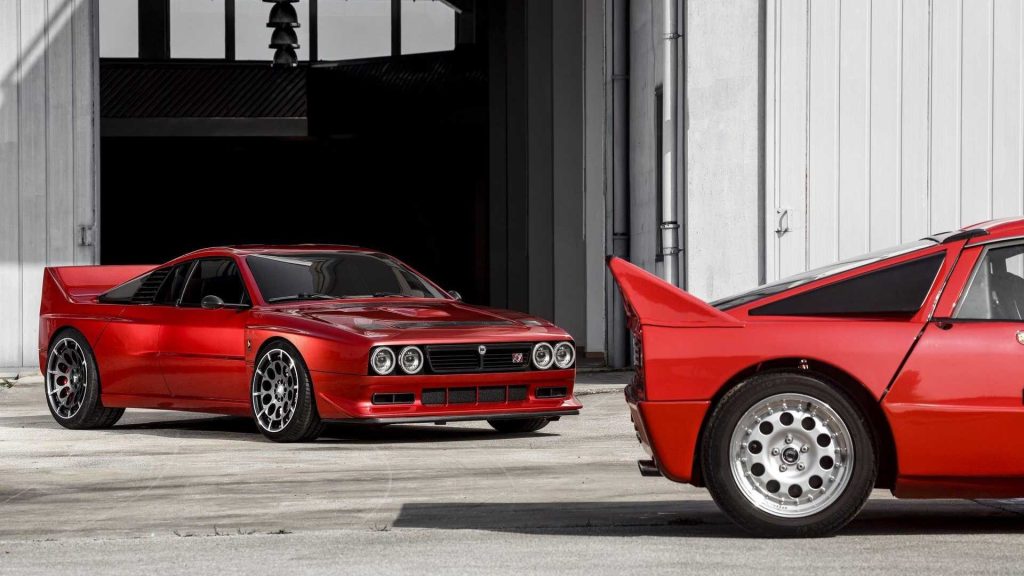 The remaster is called the EVO37, and comes from Italian company Kimera Automobili. It's based around a strengthened version of the car's original architecture, combined with an engine that's based on the same block.
It can sound a little suspicious when a brand like this sprouts seemingly out of nowhere, but it's worth noting that Claudio Lombardi and Miki Biasion — Lancia's original engine builder from its 037 programme and a WRC champion for the brand — is on board.
The engine under the rear clam is a 2.1-litre turbocharged four, with a supercharger (not unlike the 037's predecessor, the Delta S4) thrown in for good measure. According to Kimera, it spits over 500hp (372kW) and 550Nm, sending this output to the rear wheels via a six-speed manual.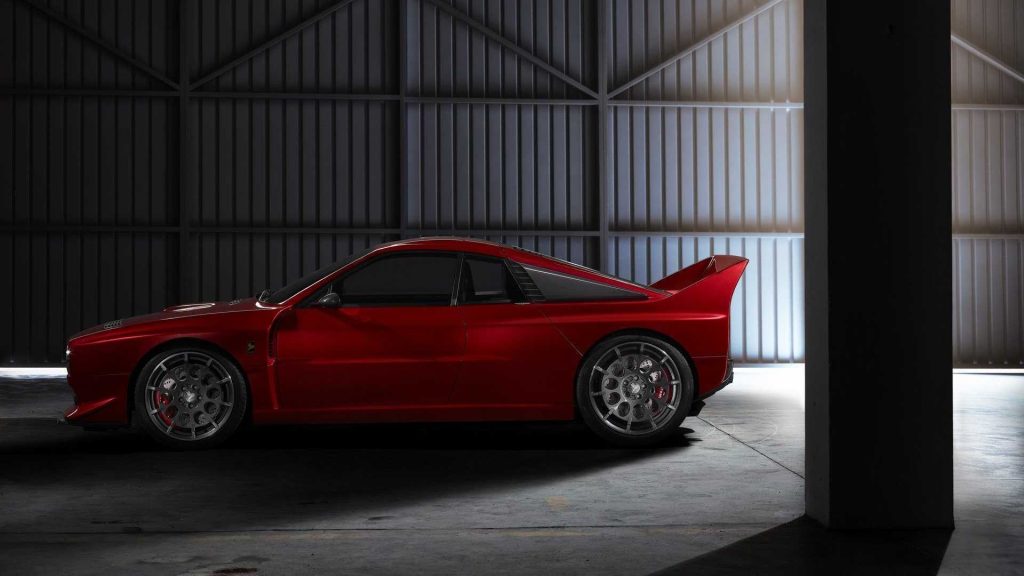 The power meets the road via a full Ohlins suspension set-up, with stopping handled by Brembo. As opposed to the original 037's fibreglass panels, the EVO37's panels are made from carbon fibre.
Assuming the weight has been successfully kept down (it's expected to tip the scales at 1000kg), this combination could be almost as brilliantly, brutally terrifying as the original.
Just 37 of the things are set to be built, with pricing set at €480,000 ($812,000) a pop. It will make its public debut at this year's Goodwood Festival of Speed. For most of us, that's probably as close as we'll ever get to seeing one.