Even up to a decade ago, the idea of getting a touchscreen in your car was something of a novelty, reserved for premium brands.
Nowadays, screen technology has become its own beast within the motoring sphere. Tesla's enormous tablet format has been copied by all and sundry. Mercedes' 56-inch 'Hyperscreen' is being rolled out across numerous models. And even some subcompact economy cars now feature digital clusters.
Now Hyundai thinks it's onto what could be the next phase of screen ingenuity. According to reports, the marque has filed a patent in Germany for placing screens on your steering wheel.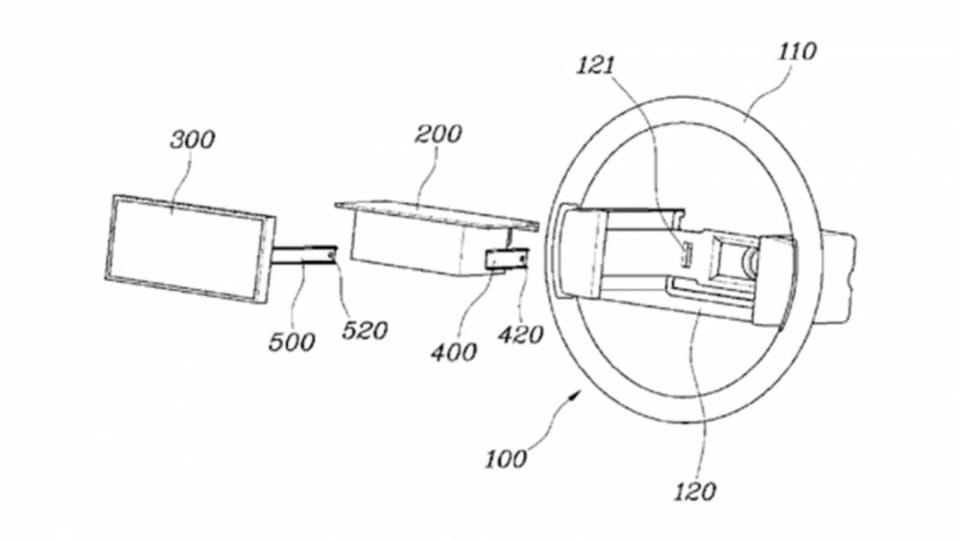 The idea is that placing this screen on the wheel itself could effectively make traditional clusters redundant. This could free up more space on the dashboard for other tech, or more likely result in a more open cabin and more frontal visibility.
It also prevents the steering wheel from blocking the cluster since … well … the steering wheel would be the cluster.
'Well, what happens with airbags then?' I can hear you say. Well, Hyundai has an answer for that too. In its patent filing, it says that the screen would not impede the steering wheel airbag in any way. It says that the airbag would fold out of the wheel without being blocked by the screen.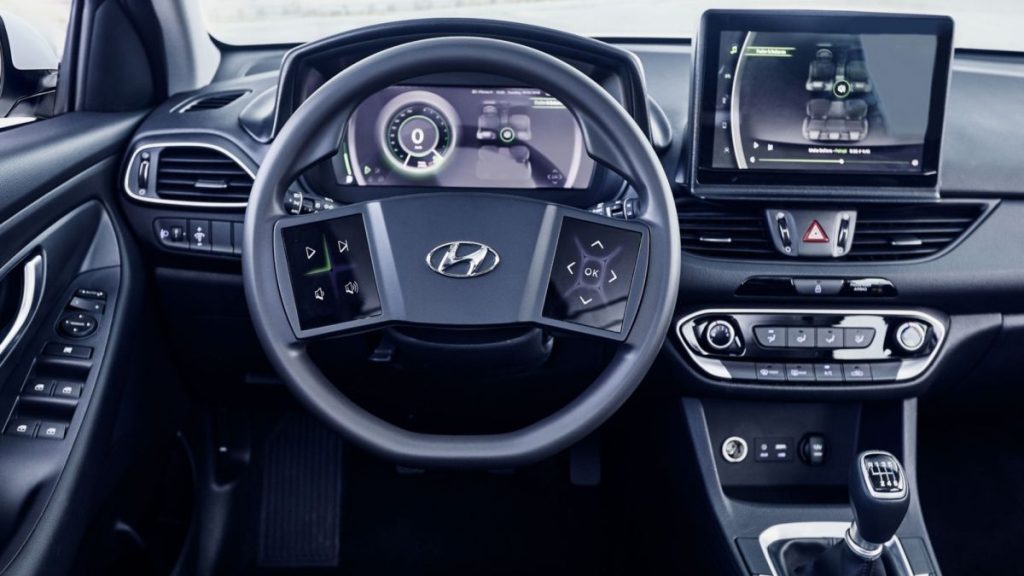 Several brands already have screens of some description on their wheels, although none of them are as large as what Hyundai is proposing. Numerous Porsche and Mercedes-AMG models come with a small round screen that shows your current drive mode.
Hyundai itself has previously toyed with the idea of screens on wheels in a different way. It previously showed off an i30 with 'HMI Virtual Cockpit' [pictured above], where each spoke of the wheel had a large touchscreen panel with controls for the driver's thumbs.