Most rightly predicted that the angry looking new BMW M3 and M4 would divide the motoring world. Most also thought that electric utes would be a hot-button topic this year, too. But few could've predicted that one of the most talked about new vehicles of 2021 would be a van.
But, it's true (at least in the case of our little Facebook page). The futuristic, sci-fi Hyundai Staria has been one of the most discussed new vehicles of the year thus far thanks to its off-the-wall Tron-like styling.
It's inevitable that, not unlike the Nissan S-Cargo of the late 1980s, the Staria is likely to gain popularity as a company and fleet vehicle due to its eye-grabbing looks. This will likely see it drafted by all sorts of businesses wanting a bit of extra exposure. And, maybe even the odd school.
On the topic of the latter, Hyundai has released the Staria's school-bus iteration, called the Kinder. No, it's not made out of chocolate and full of cheap toys. Instead, it's actually fairly handy and packed with interesting tech.
The 11-seater or 15-seater bus gets a funky pair of roof-mounted light bars, an extending stop sign, and a signature bright yellow paint job. The assault on the retinas continues inside, too, with the yellow and black upholstery.
Like its road-going equivalent, the Staria Kinder has a fairly packed out active safety equipment list. Most interesting, though, is that Hyundai calls its 'seat belt adjustment device'. Coming exclusively in the 11-seater variant, this gives each individual occupant the ability to adjust the height of their seat-belt's sash mounting point so that everyone's belt fits perfectly.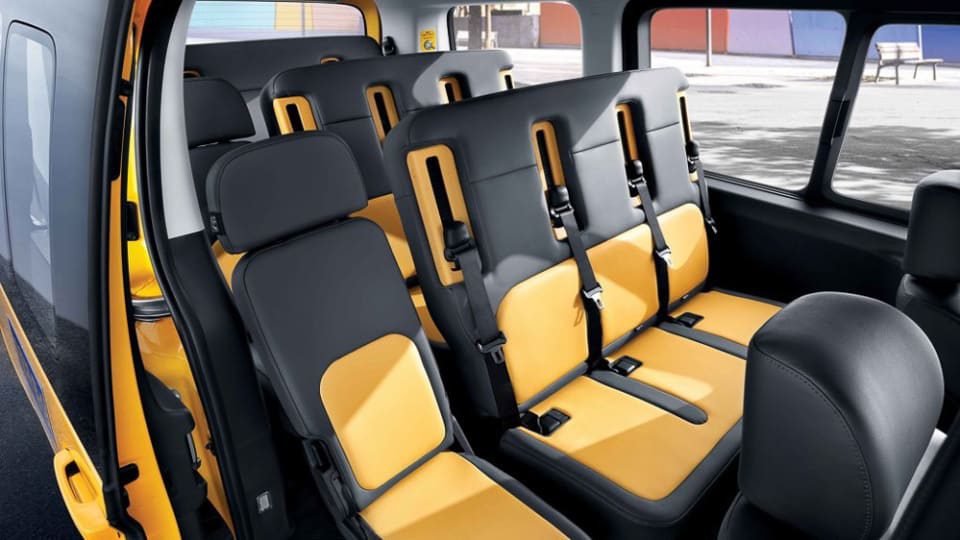 Perhaps more interesting still is that the Kinder is powered not by your standard dinosaur juice, but by LPG. This is a choice spurred on by the Korean government's incentives for low-emission vehicles, including in the commercial sector.
"The Staria Kinder has implemented the highest level of safety performance by applying a lot of special parts that have passed thorough safety tests. And we expect [passengers to] travel comfortably," says Hyundai.
You can catch NZ Autocar's full review of the new Hyundai Staria in our October edition, in stores this week.