Coastguard New Zealand and Hyundai New Zealand are thrilled to announce their partnership, marking a significant milestone in their shared water safety commitment and supporting local communities across Aotearoa.
Hyundai New Zealand has a long history of championing Kiwis' love for getting out on the water; from sponsorship of the Hyundai Marine Sports Centre to the support of the 49er sailing class and the Spirit of Adventure programme, it's clear both Hyundai and Coastguard are aligned with ensuring everyone enjoys our big blue backyard safely and with confidence.
In addition to their extensive support for maritime endeavours, Hyundai New Zealand is also the importer and distributor for Hyundai SeasAll Marine Engines in New Zealand.
These high-quality and innovative inboard engines provide yet another avenue for Hyundai to empower Kiwis in pursuing their passion for water-based activities.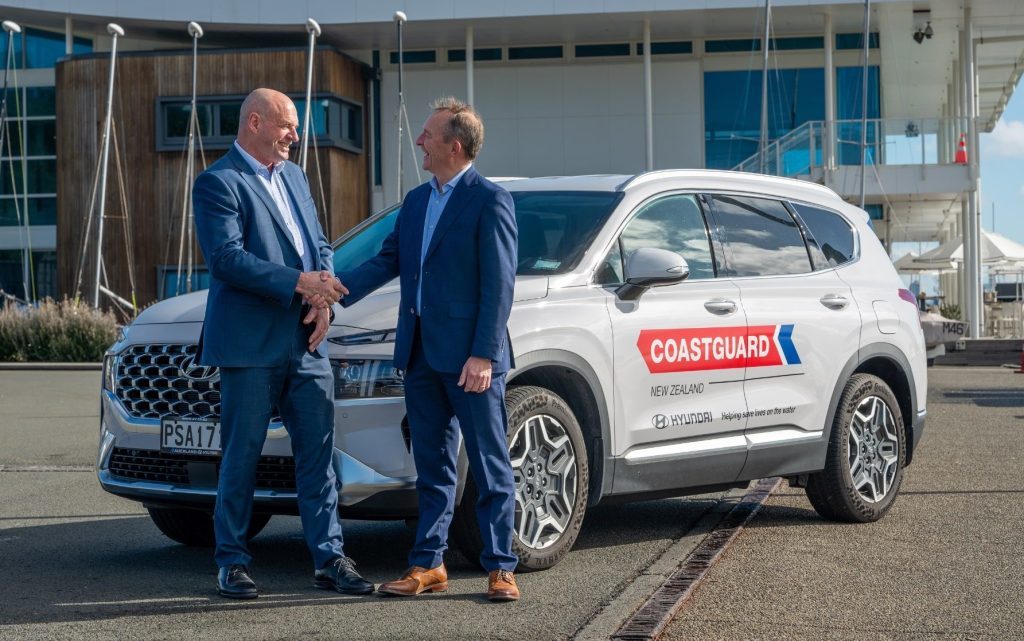 With Hyundai's support, 20 per cent of Coastguard's vehicle fleet is hybrid, with a commitment to achieving 80 per cent of its fleet being hybrid or electric by 2026. As getting around Aotearoa and supporting its volunteers is so important for Coastguard, it's fantastic that the charity can team up with a brand that's not waiting for others to lead when it comes to their commitment to a positive future.
Hyundai New Zealand CEO Andy Sinclair: "We are equally passionate about safety on our roads and on the water, making Coastguard New Zealand an ideal partner. As two proudly New Zealand organisations, we are dedicated to helping Kiwis make the most of the place we call home."
Coastguard New Zealand CEO Callum Gillespie: "We've long admired Hyundai New Zealand's hands-on approach to re-investing in New Zealand communities, marine education and helping grow young Kiwis. We're proud to partner with an iconic NZ-owned business that connects with our cause and genuinely wants to make a difference."