Hyundai has added a standard hybrid and a plug-in hybrid option to their Santa Fe lineup.
The Korean manufacturer is rolling out a spree of hybrids to its SUV family. The Santa Fe is New Zealand's first, while its hybrid Kona and Tucson cousins will be here by year's end.
"It's another important step towards the reduction of carbon emissions in New Zealand," Hyundai New Zealand General Manager Chris Blair said.
Both the hybrid and the plug-in are mated with a 1.6-litre four-cylinder turbocharged petrol motor. A six-speed automatic is standard on all models and is equipped with Hyundai's HTRAC 4WD system.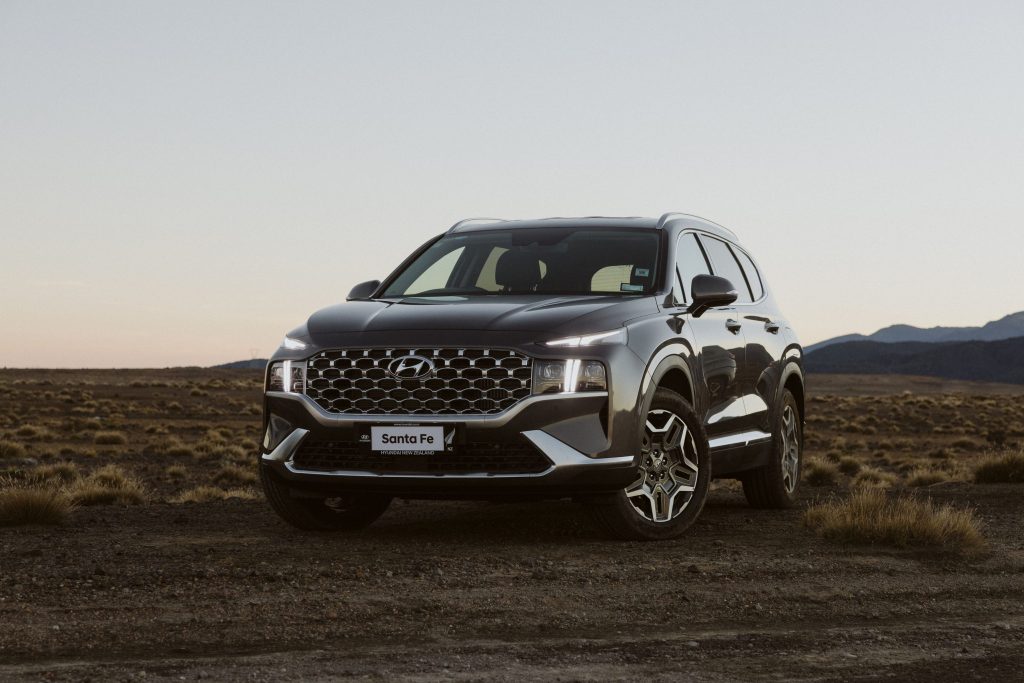 The hybrid has a 44.2kW electric motor and 1.49kWh lithium-ion polymer battery pack. The total power output is 169kW, and the maximum torque is 350Nm.
The PHEV gets a bit more muscle. It has a 64kW electric motor and 13.8 kWh battery pack, giving it a punch of 195kW. Torque is the same 350Nm.
Both have similar acceleration rates, with 0-100 km/hr taking 9.0 seconds in the PHEV and 9.1-seconds in the hybrid.
When put in pure electric drive mode, the PHEV will give you a range of 56 km.
Hyundai has two trim options with its new Santa Fe hybrid – Base and Elite. The difference? A new alloy wheel design and some brighter LED daytime running lights.
The PHEV only comes in Elite trim.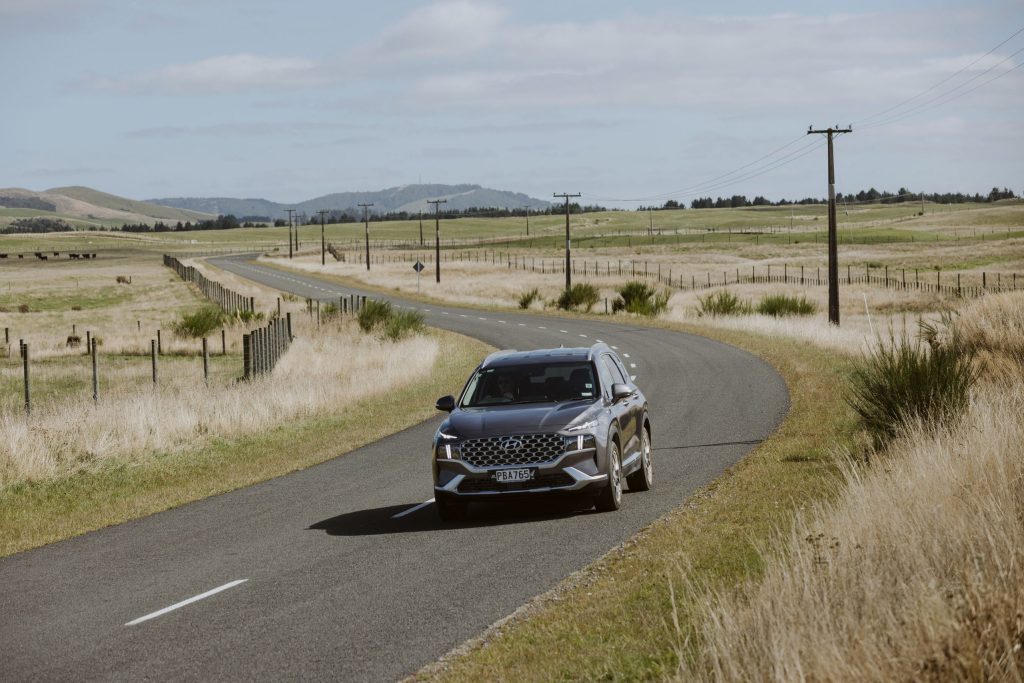 Exterior-wise, nothing has changed. The prominent grille is still there, and the hybrid and PHEV have identical lengths to their purely internal combustion engine counterparts.
One noticeable difference is an increased curb weight, which makes sense given how heavy lithium-ion batteries are.
The hybrid boasts a better braked towing capacity than the PHEV. The hybrid has a 1650 kgs capacity, while the PHEV has a 1350 kg capacity.
Inside is nothing spectacular. It's essentially the same as a standard Santa Fe. Although there are some quirky additions, like an uncluttered touchscreen on the PHEV and a 10-speaker audio system with a boot-mounted subwoofer.
The base-level hybrid has a retail price of $88,990, with the hybrid costing $109,990.
It means neither are eligible for a Clean Car rebate despite having low emission figures.