Hyundai has released the second teaser video for its Ioniq 5 N hot hatch, a performance version of the fully electric five-door, revealing its fake engine sound with crackles and pops.
Adding emotion to an EV is something many carmakers are grappling with at the moment in a bid to make them more exciting. One such element that seems to work the best in doing so is sound, of which Hyundai is taking full advantage of.
Throughout the teaser of the new electric N model, we are shown snippets of the car accelerating around the Korean carmaker's Namyang R&D track and the streets of Seoul, producing an audible noise that seemingly resembles a petrol engine.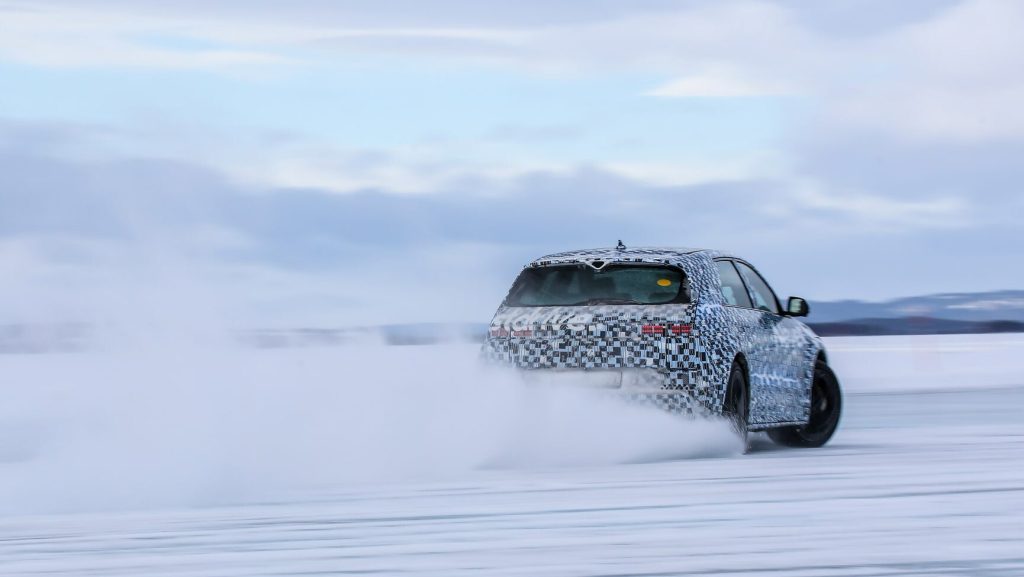 At one point, we can even see the driver select the "+" paddle on the steering wheel and hear an audible gear change, a feature called the 'Virtual Grin Shift' (VGS) which mimics a combustion-engined car's dual-clutch gearbox. Other exciting sounds the Ioniq 5 N produces are the artificial pops and crackles when driving.
Some of these sounds may not tickle everyone's fancy though, which is why Hyundai will allow users to create and upload their own 'exhaust notes' for others to use through a future over-the-air update.
It's worth noting that the Ioniq 5 N isn't all show and no go though, as the model produces a power output somewhere in the region of 447kW. Plenty for enough fun even without the accompanying soundtrack. Also on board is the N Drift Optimiser which allows the driver to perform a perfect sideways slide through adjustments to the electric drivetrain and electronic-limited slip differential.
We don't need to wait long before the Hyundai Ioniq 5 N is revealed in full, with its launch set to take place at the Goodwood Festival at Speed from 13-16 July 2023.