The last time I visited Hampton Downs it was to check out a half-million dollar Lamborghini Huracan STO, amongst a handful of best cars I've ever driven. This time round it was to sample something slightly less exotic but still plenty exciting and absolutely entertaining as well, the latest addition to Hyundai's performance range, the i20 N. It's a real surprise package.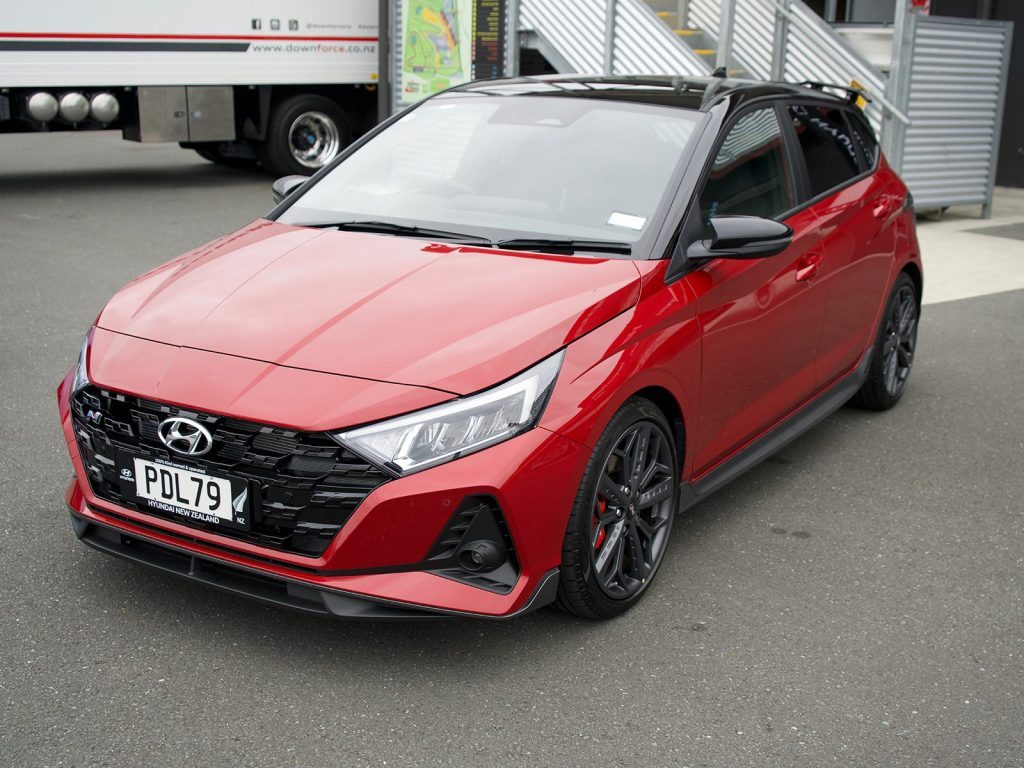 They call it the 'Corner Rascal' which is rather a lovely and apt description of this wee tearaway. For while it is front-wheel driven, like its i30 N and Kona N sibs, it largely eschews understeer unless it's really provoked, the limited slip diff scrabbling to keep it on line and the PZero rubber hanging in there, helping to make this a steadfast wee thing in the corners. With the LSD you can get on the gas earlier exiting the corner as well. We got to drive it on the regular club circuit and it was really was vastly entertaining, sounding especially up for it in N mode.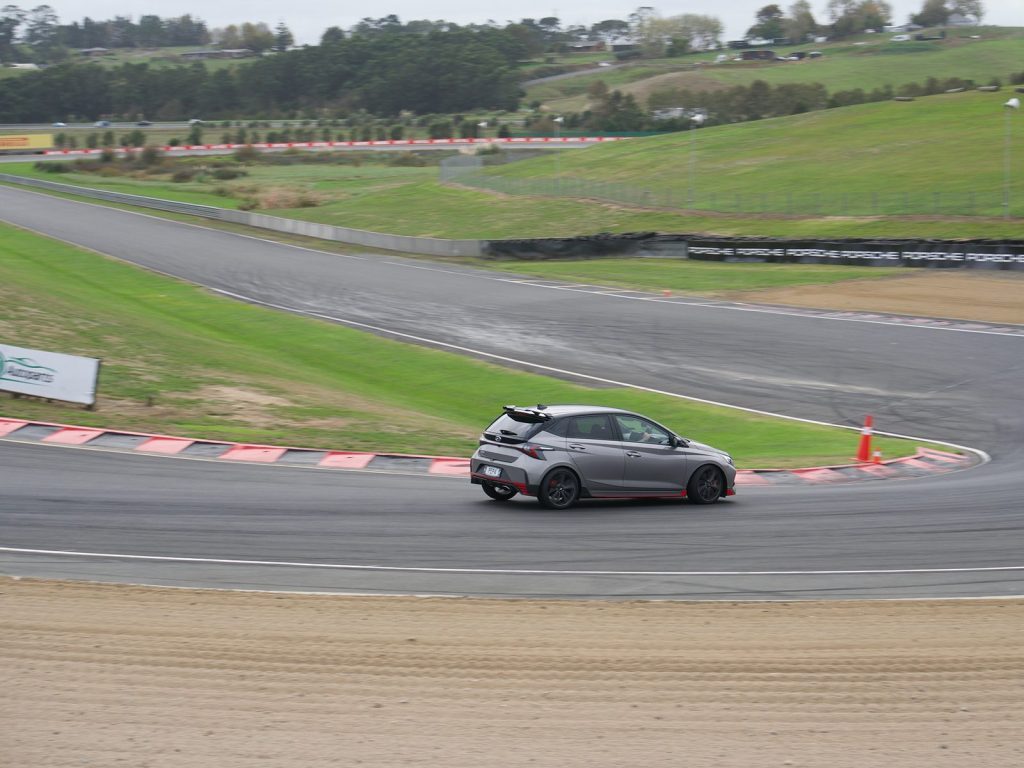 Under the hood is the latest iteration of the variable valve timed and turbocharged 1.6L mill that's found in lesser tunes in some of Hyundai's other sporty offerings. In this lightweight shell it feels supremely rorty, especially when you activate the N mode button. The i20 N, like all of Hyundai's N products, is designed 'to bring joy back to driving', which we think may be something of an understatement.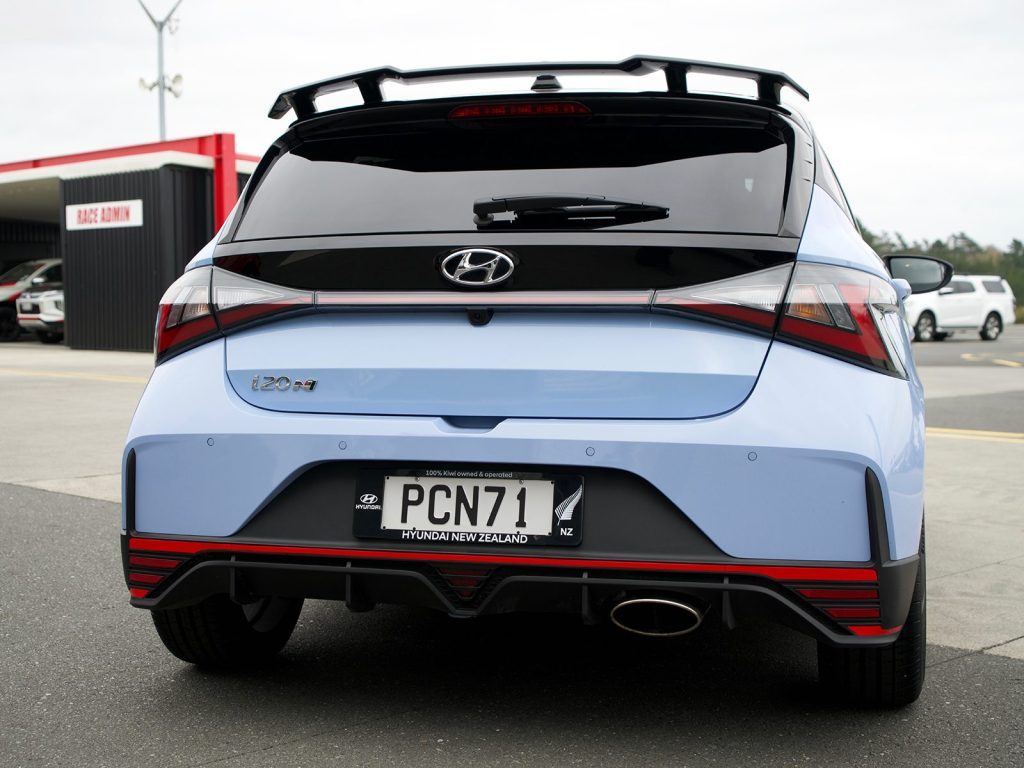 The i20 N remit is to be track ready but also function as an everyday drive. So long as you're prepared to shift gears yourself, then it should happily fill that bill. Like all N product, it starts out life at the Namyang R&D centre and is then honed at the Nurburgring. Note that both begin with N, which is in how the N division derived its name. Besides, M was already taken.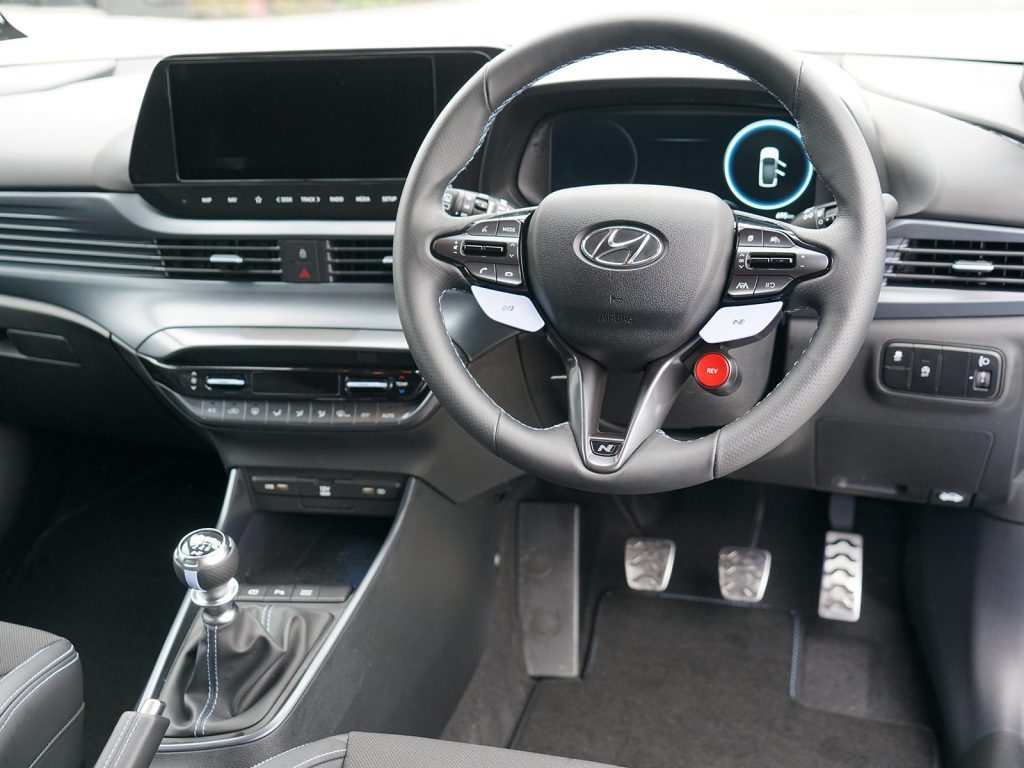 Powering the wee five-door is a 150kW/275Nm four-pot mill, with an overboosted 304Nm available in N mode. It can evidently run 0-100 in 6.2seconds, and it certainly feels that quick. For the record, it is supposed to imbibe 95 at a rate of 7.7L/100km overall (175g/km). One of its tricks is Virtual Turbospeed Control or VTC. This looks at the air/fuel mixture, and boost and exhaust pressure, does the math, and then controls turbocharger performance via the wastegate. There's certainly little in the way of lag here.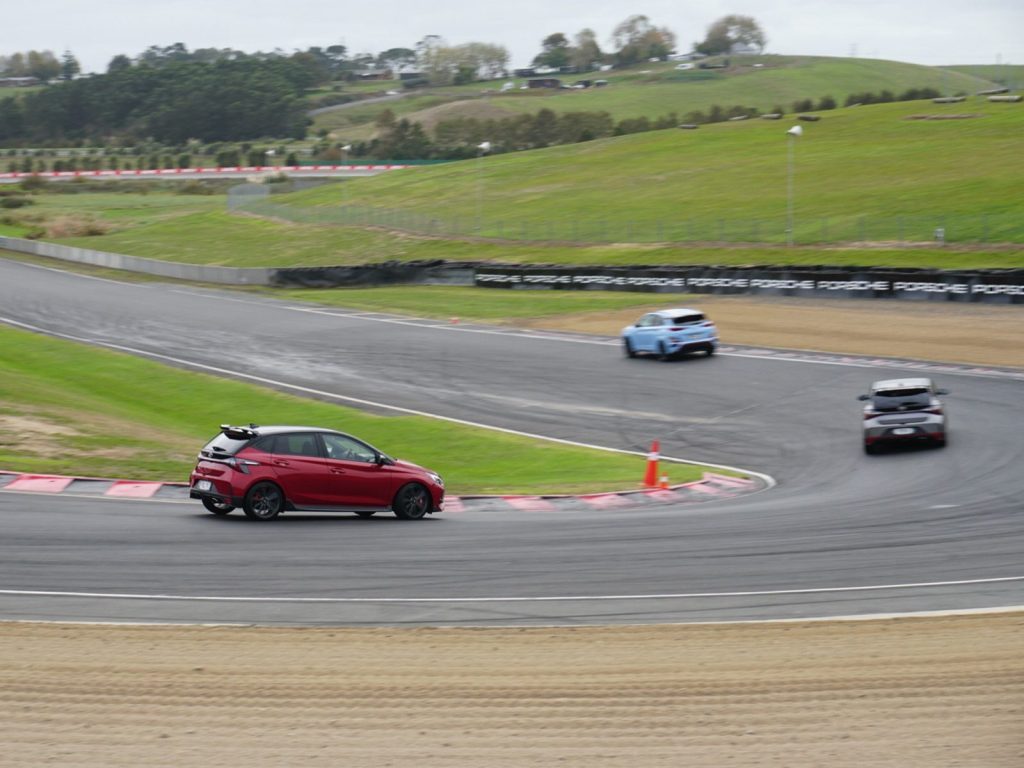 It is manual only, and has a rev matching function if you want to use that. It's the big red button on the wheel. Never push the big red button….except here you can and should. Alternatively, you can heel and toe yourself. Both work well. The chassis is reinforced at key points and so too the subframe, while steering knuckles and geometry are borrowed from the i30 N. Suspension is uprated, as are brakes, the front rotors out by 40mm to 320mm. The i20 N features launch control and six drive modes, dubbed the N Grin system :). There's the usual Eco, Normal and Sport, and also the N mode with ESC and TC intervention backed off. The final two are user customisable. We doubt Eco will get much use.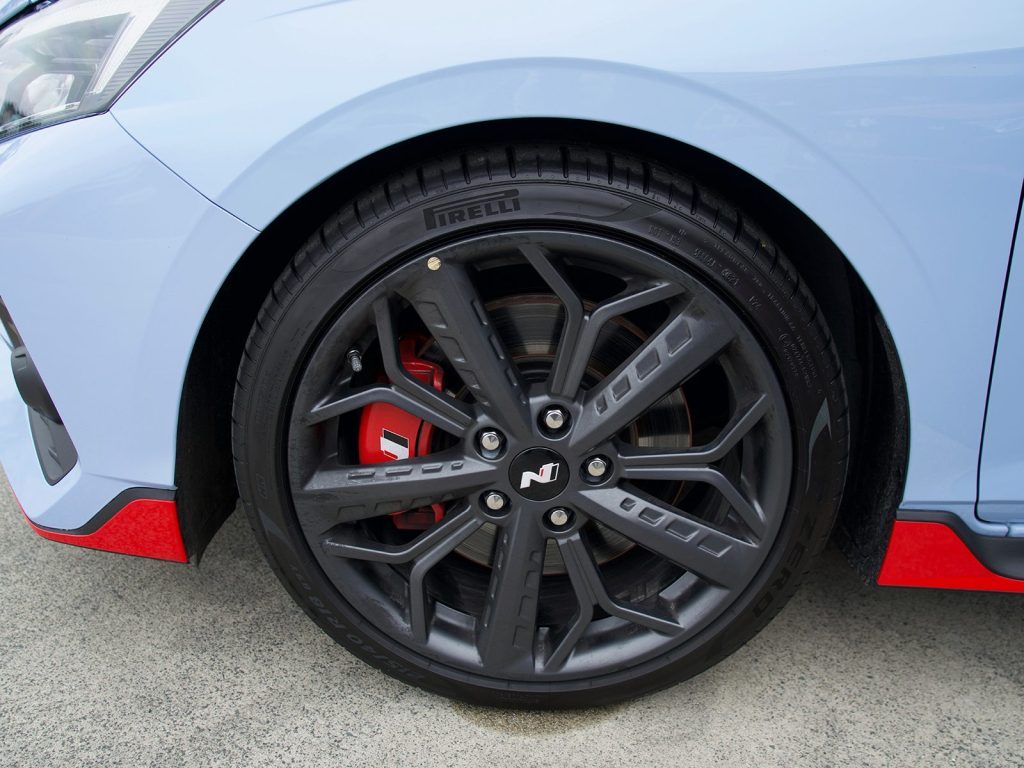 In the infotainment system there's a performance mapper that includes a G meter, circuit data (Hampton Downs is already mapped), lap and acceleration timer, boost gauge and such. This is serious Mum. 
And so it is on track. On an overcast morning but with no wind and no surface water for once, we headed out onto the short circuit, kicking off in Sport mode. No minder in the passenger seat either, which makes for a nice change; just a lead Kona N with veteran race ace Stu Owers to try to keep pace with. He'd gap us slightly on the flat straight before the sweeper but otherwise we managed to keep pace, especially on lap 2 when we pushed the N button and that changes things up. More noise and a bit more snot to go with that.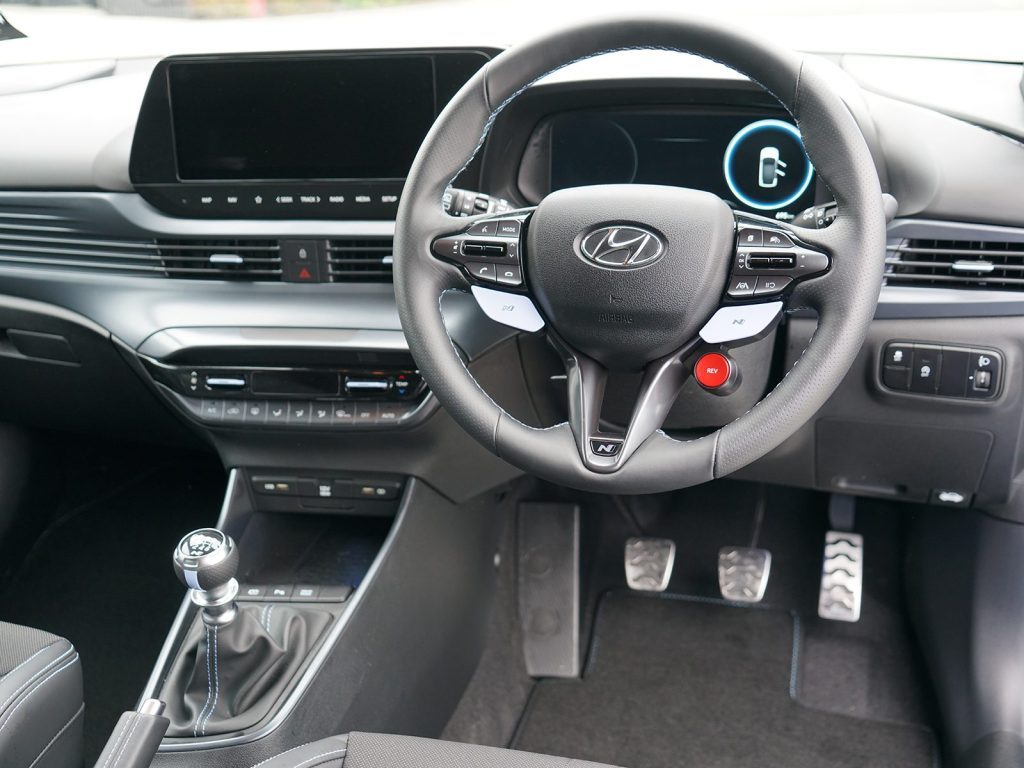 This really is a wee whippet, the gearbox so well oiled, the brakes right up to speed; we saw no smoke after our laps, and just a whiff of brake stink after a hot lap with rally ace Hayden Paddon. The rev matcher is ideal if you just want to concentrate primarily on braking points and lines etc. We only used the first four gears anyway. 
It's the case that on a high grip track like this, it really is a cornering rascal, the stick maximised by the limited slip diff. You can feel it scrabbling for grip on corner exits. It's light (1235kg) and tasty this, and we imagine would give the GR Yaris a run for its money, at least until the gravel sections.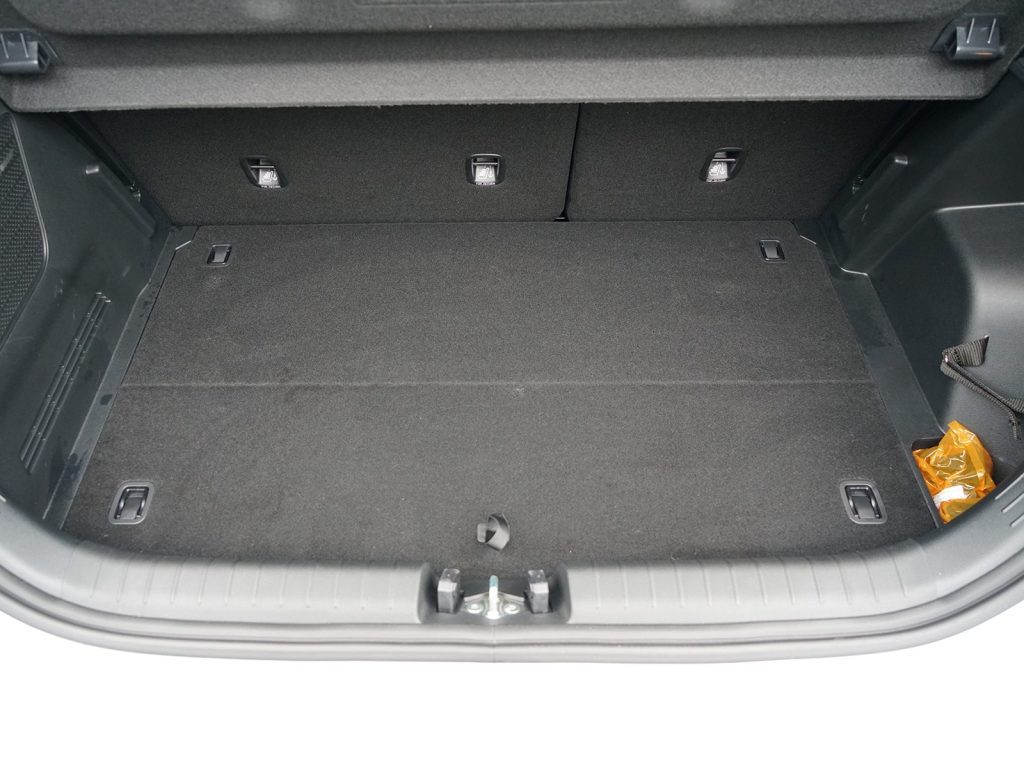 And on money, the i20N carries a sticker price of $53,990 and is fee neutral. Spec includes all the safety gear you'd expect, like AEB and lane keeping, 18-inch alloys with PZero boots, LED headlights with self dipping, Qi charger, Bose sounds (including sub in the 310L hatch), and a 10.25 inch touchscreen that's compatible with Apple and Android comms. Warranty is three years/100,000km.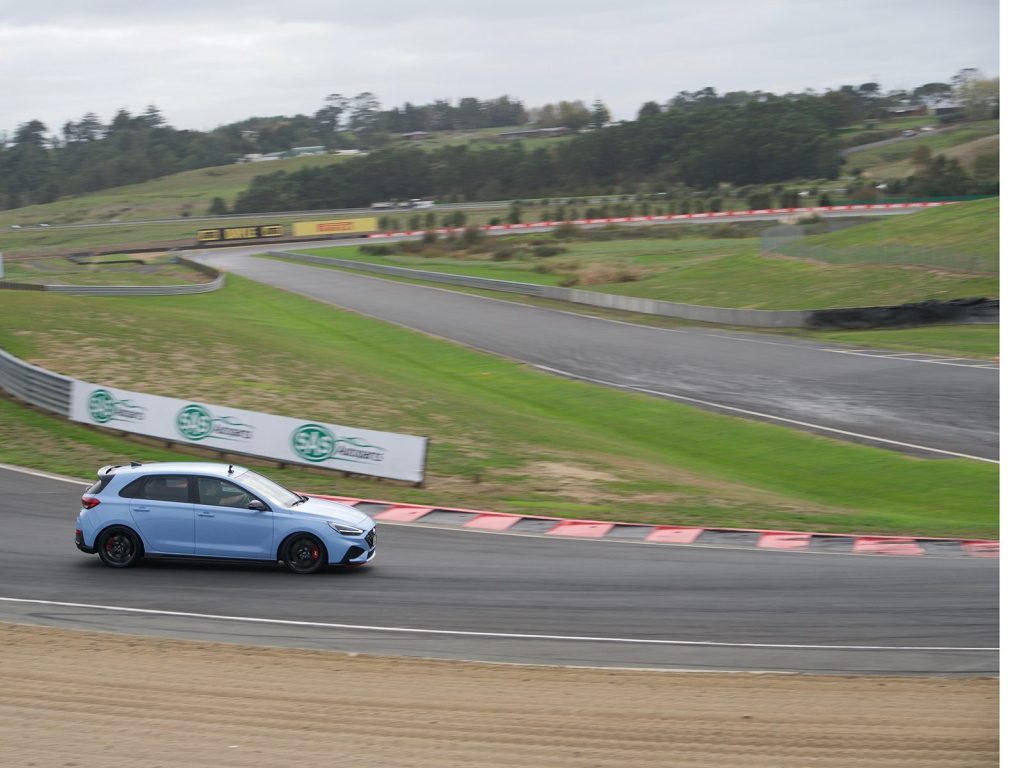 Just briefly, we also got some hot laps in the i30N Series II, packing the new eight-speed twin-clutch transmission. In N mode this trans is so good you just leave it to its own devices, and it optimises performance, downshifting exactly when you'd want it to. On upshifts there's a palpable surge in acceleration. There's even more performance too – 0-100 in 5.4sec – with 206kW on tap. It hasn't quite the lightweight kart-like feel of the smaller car but it too is incredibly track capable, hounding the Kona N lead vehicle that's no slouch either. The i30N features improved suspension with electronic damper control for better ride and handling, and costs $58,990 in base manual and $65,990 for the DCT version. A manual fastback can be had for $62,990, while the automatic variant of that costs $69,990. Each of these is subject to a clean car fee of around $2000. Kona N with DCT only is $69,990 and carries a clean car fee of $2473.