One of the biggest stories of 2020 was the announcement of Skoda as the New Zealand Police's replacement 'Prime One' police car supplier — the Czech firm taking the torch from the departing Holden. Its new Superb Estate police cars are scheduled to start appearing on local roads in April.

It was the second time that Skoda tendered for the job, one that eventually saw it beat a host of more household-known brands in comprehensive testing. Speaking to NZ Autocar, Skoda New Zealand general manager Rodney Gillard explained that each firm was approached by the police, not the other way around.

​"The New Zealand Police went out to the New Zealand automotive brands and said they were needing to change their product and Prime One vehicle — obviously it was Holden, and obviously they were pulling out of the market," he said.
"They gave us a criteria of what basic specifications they wanted, like 0–100km/h speed and size. They gave us a guideline but they left it up to the brands to say what we felt was best to pitch for the business.
"We came first on choice by the New Zealand Police and the personnel they selected, which was obviously staff from all corners of the police force that drive these cars. They had different people from different divisions to test them, they didn't just have the technical guys testing them. They said we came first in a lot of the categories."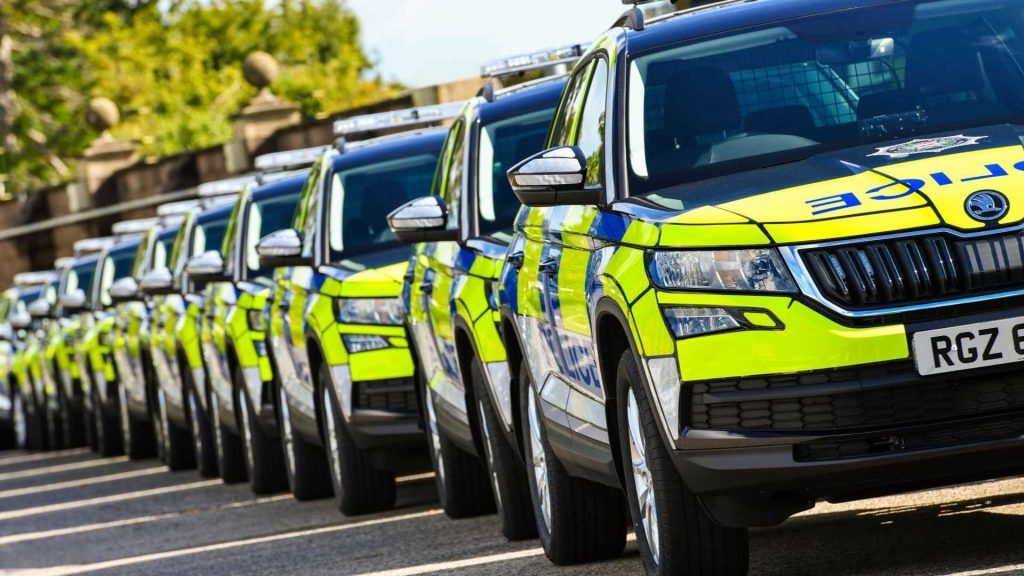 Gillard says he doesn't know how many brands actually took part in the test, although he's aware of rumours stating that more than a dozen different brands were included in the comparison. NZ Autocar is aware of a current-gen Toyota Camry that's being used as a police car in Auckland, while also hearing speculation of a Kia Stinger GT police car, too.
"[The NZ Police] approached us like they approached many brands. To this day I actually don't know how many brands … there's been a lot of talk and a lot of people making statements, I still don't know how many were approached. There's people saying there was 12 cars tested, and 17 cars tested, and 23 cars tested. I haven't asked [the Police], but I guess we'll find out in the results.
"But what I can say is that they invited us, there was a meeting down in Wellington. They presented what they believed would fulfil the police Prime One vehicle."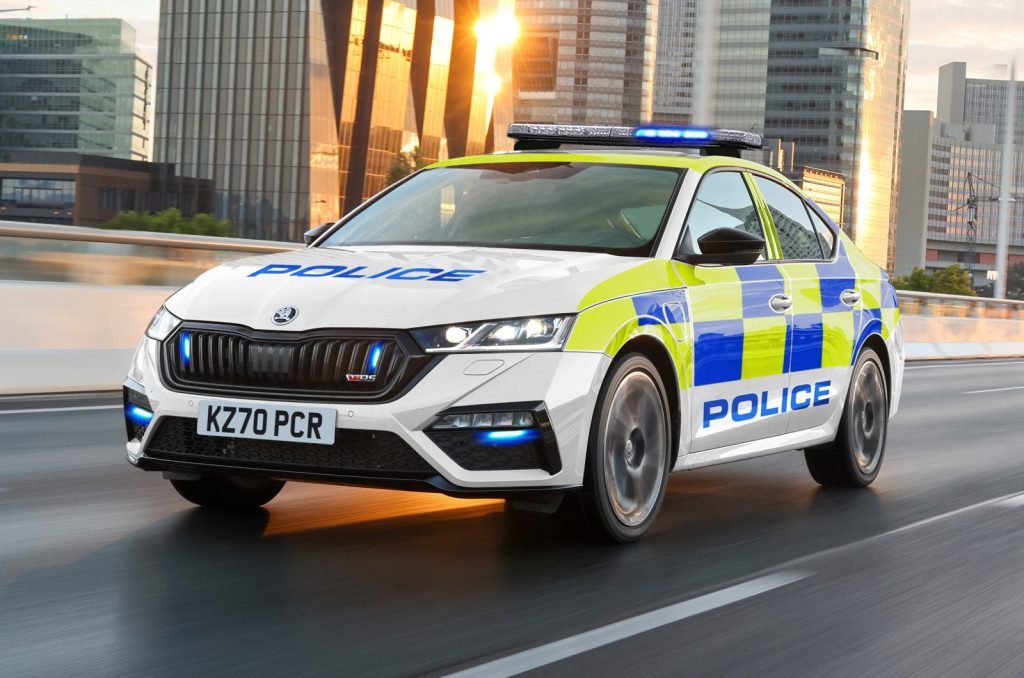 Skoda's history with police tenders isn't limited to New Zealand. As previously reported, the firm is one of the most prolific police car suppliers across Europe where over 23,000 Skoda-based police cars are currently in operation. Gillard says that he consulted with a contact in Europe to pick their brain.
"We had had some experience six years ago in pitching for the business, and we saw the results. Our cars fared very well on the track in testing but we weren't successful. There would've been lots of reasons why. This time we were successful, and we've been told there were lots of reasons why. In the testing regime we ticked a lot of boxes, not just one or two," he said.
"Although our cars tested well on the track, there's application, there's size, there's fuel economy, there's environment, there's performance, there's factory backing … there's all these other things.
"Skoda global is very big in supporting community services, meaning police, fire, ambulances. When I tendered for the business, I went to our contact in Europe and asked what is out there on the road right now in Europe and Great Britain. I asked how many cars, where are they placed. To be fair I know the number — it was 23,013 — that shows a lot of support and credibility for our brand.
"When you go to Skoda and you ask them to support a structure that needs to be priced well, and it's also about supply and back-up … wiith Skoda it gets signed off at board level. What that means for us is that we've untapped the supply that's incremental to our market supply. They've guaranteed that the volumes that the police have indicated, and the volumes that if — we were successful — they would supply to us."
The supply element of the announcement could mean benefits not only for local quantities, but also for local line-up variety. Skoda New Zealand has already confirmed the fully electric Enyaq for local sale, and while it doesn't yet offer an electrified version of the Superb it appears likely.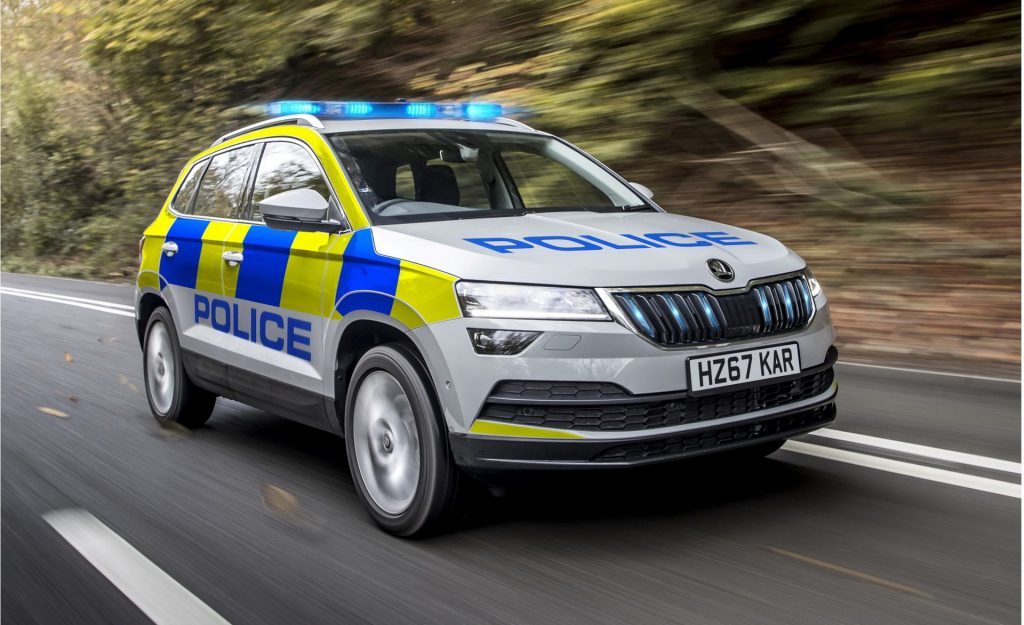 All of this dovetails with Skoda's desire to be a more mainstream brand in New Zealand. The announcement and the subsequent increase in street presence — as Skoda cop cars begin to pop up across the country — means more eyeballs and attention on a brand that's long shed its 'maligned' image of the '70s and '80s.
Gillard hopes to see increased supply for sales and the creation of a larger local dealer network, noting simultaneously that there's already significant local interest plug-in hybrid versions of the Octavia and Superb. The GM also sees the plug-in variants as being a sturdy half-way house for buyers who aren't quite ready to take the plunge on a full EV.
"Currently Skoda Auto has Octavia and Superb available in plug-in hybrid. What's great about plug-in hybrids is that it's globally classed as an electric vehicle, and because of the technology we have there is a saving of using that smaller-type electric motor and electric battery, so you get a range that's moderate. […] The saving at the other end is massive.
"We've been successful to acquire and retain [the contract for] Corporate Cabs, which has 500 in their fleet. And they're just one client of ours that said "we'll take 100 [hybrids] off the bat" — they're just waiting for them to turn up. Plus, being part of hybrid, plug-in, and electric, it fits a lot of criteria for a lot of companies who want to get involved, but have these reps that are in the New Zealand countryside who have this range fear."
This said, Gillard says that Skoda New Zealand's sales figures for 2020 already show a potential growth spurt in the making, even before the police announcement. This was despite the impacts of the Covid-19 pandemic, which had other distributors reeling.
"We've actually grown after lockdown one and two," he said. "If you take those three months and push them aside we were actually up [versus 2019]. We were up in market share, we were up in volume.
"People that had the opportunity to travel overseas or spent money elsewhere are now spending money in New Zealand. And because the supply of products is low, especially in used cars, we became more on the shopping list by default — well and truly before the police side. And because people are saying 'well, you know, I'm in New Zealand and I'd like to treat myself'. We were one of the few brands that were punching at 2.5 per cent market share — numbers we've never seen before, considering we had been running at 1.5 per cent.
"The police contract has done a lot for us. It's exposed our brand, it's helped us get supply for our market, it's getting us consideration in the market, and we've got this dealer network situation going on. So there's a lot happening all at once."