Honda has a new SUV in its local 'stores' with the arrival of the ZR-V. That's a new nameplate for Honda NZ, adding an SUV offering to the line up which has been missing the HR-V since late last year. On that Harvey note, its replacement is still a year away for our market, so the ZR-V is a welcome addition.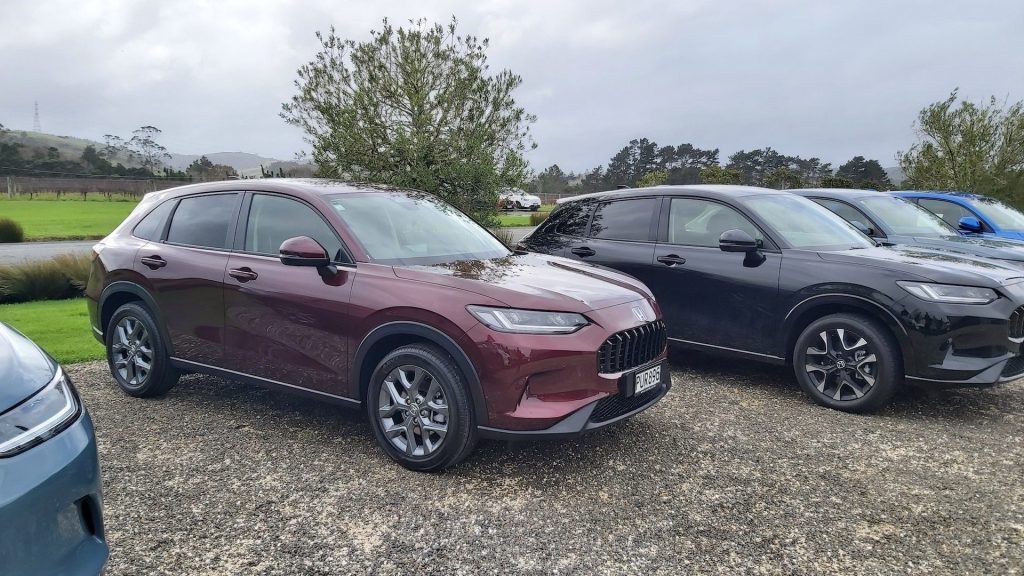 How much is the ZR-V?
Getting straight to it, it is offered in two guises, the petrol powered ZR-V Turbo is $47,000 while the ZR-V Sport hybrid is $55,000. Both have ORCs of $950, and currently the hybrid gets a $2130 rebate, while the Turbo is neutral. However, with the CCD changes happening July 1, the hybrid will fall into the neutral territory (no fee or rebate) but the Turbo will cop a fee of around $1840. From July 1, all Honda petrol models will get a fee, while the hybrid Jazz gets less of a rebate.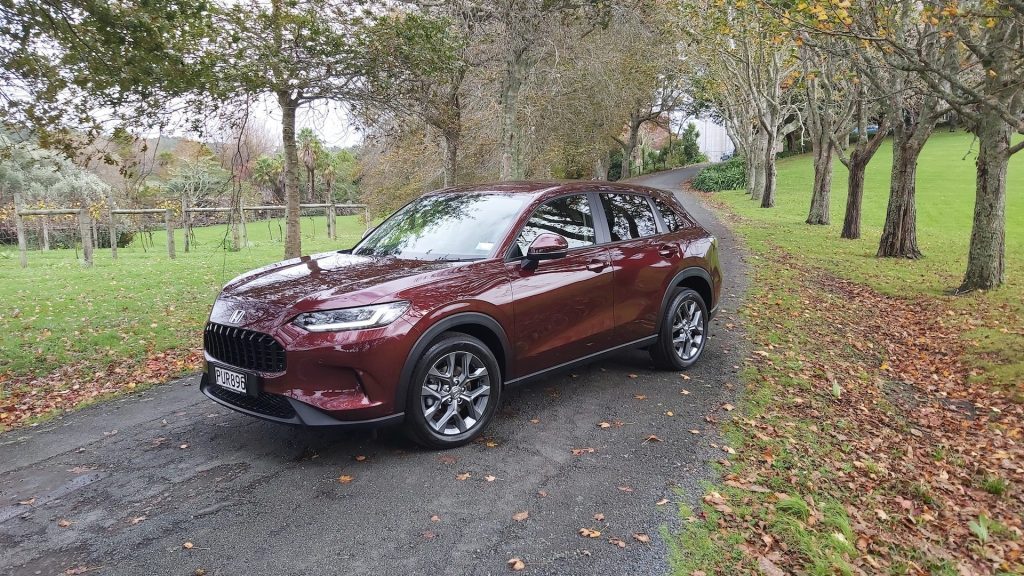 How big is the Honda ZR-V?
It's half way between the HR-V and CR-V in size, at 4568mm long, though the wheelbase of 2655mm is not far off the CR-V. So it's a decent sized medium SUV then, with Honda listing rivals as the Mazda CX-5, Toyota RAV4, BYD Atto3 and Kia Sportage. It's got a good sized boot at 380L expanding out to 1300L when the seat folds (no Magic Seat but as this is based on the Civic). There's good room in the rear seat too.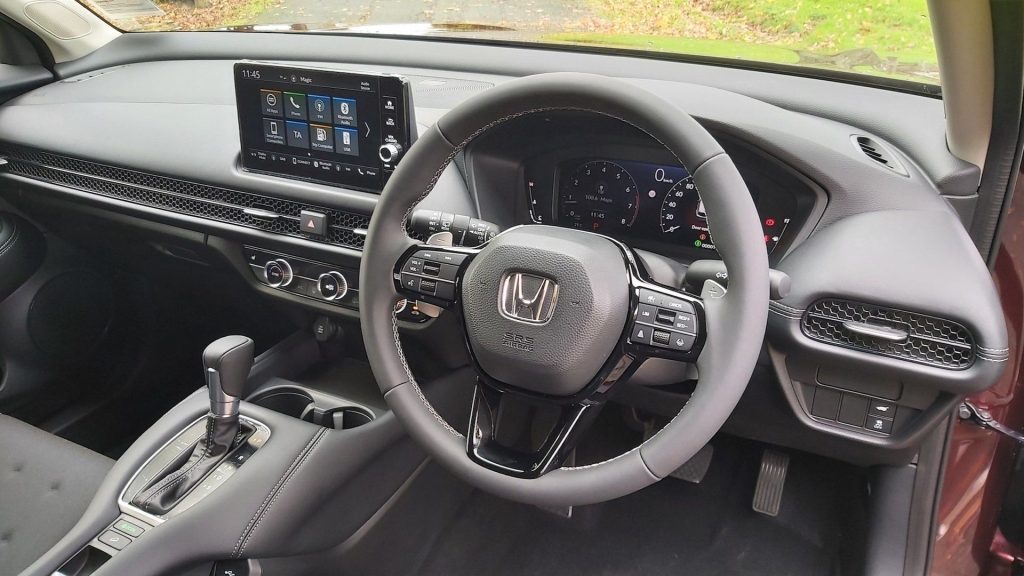 Honda is pushing to be a 'premium Japanese brand', and part of this is a drive for higher quality interiors. Compared with the old HR-V, this is a step in the right direction. The cabin has a similar theme to the Civic, with everything being raised up a little higher. There's a unique take on the center console, while there is plenty of storage and well sited cup holders. The seat is supportive while all the surfaces are soft touch and well made.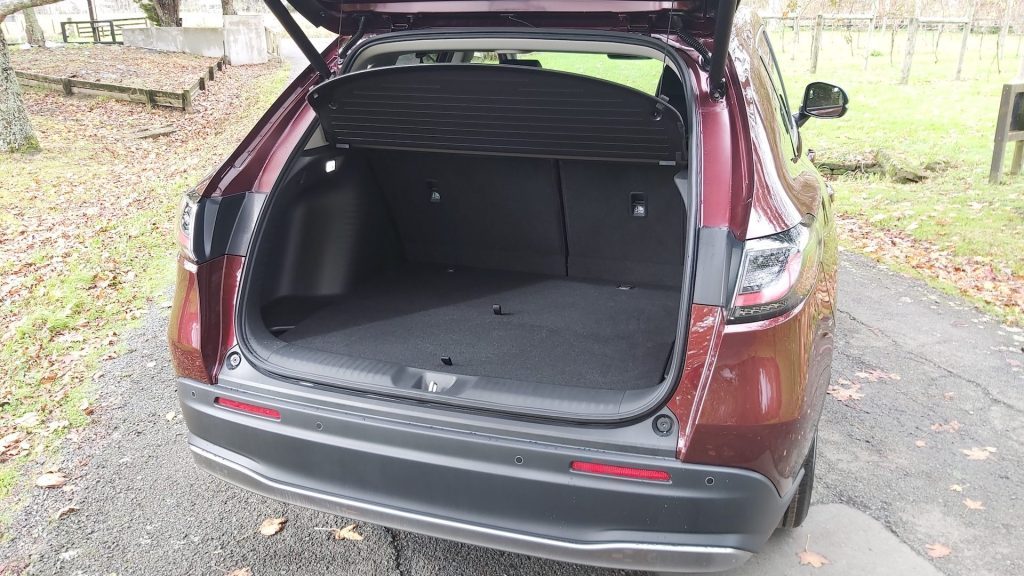 Is the ZR-V a hybrid or what?
Well the Sport model is. This e:HEV is a twin-motor hybrid, so more like Honda's old IMA (integrated motor assist) hybrids and not like the Jazz (which is more of an EV with an engine for a power generator). So the ZR-V uses a new 2.0-litre DI engine running on the Atkinson cycle, making 104kW and 182Nm. This is then sent through the eCVT transmission which houses two electric motors. The overall output Honda quotes at 135kW with 315Nm at 2000rpm. Consumption is stated at 5.5L/100km with emissions of 126g/km (WLTP).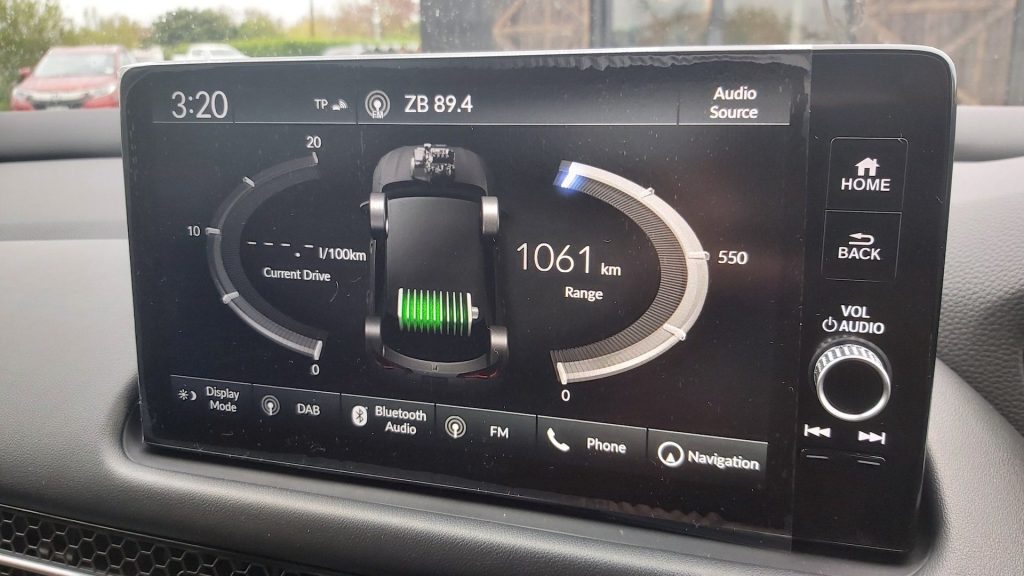 The Turbo uses the boosted 1.5-litre from the Civic and CR-V, here making 134kW with 240Nm from 1800-4500rpm. It runs via a CVT with idle/stop with consumption pegged at 8.0L/100km, emissions at 182g/km. Both ZR-Vs are FWD, run on 91 octane, and can tow (750kg max for the Sport and 1500kg for the Turbo). Interesting fact, the paddles in the ZR-V are lifted from the NSX. In the Turbo they simulate gearshifts for the seven-step CVT, whereas they add deceleration (motor regen) in the hybrid. The Turbo has a conventional gearlever in the cabin, whereas the hybrid gets shift-by-wire push buttons.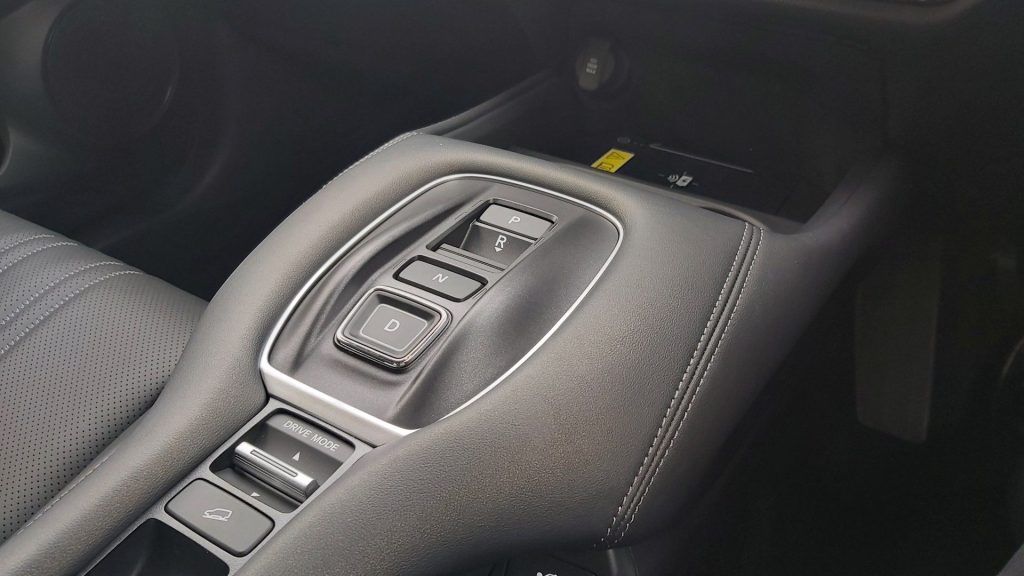 What's the ZR-V like to drive?
This reminds of the Civic to drive, it is based on the same platform and comes with a multilink rear end. It's a little firm in the ride stakes but the damping is quality, hit a bump and it diffuses it nicely. There's vice-free, accurate steering, a grippy front end and a stable tail. The CVT and 1.5 turbo work nicely together, with easy torque throughout the rev range. There's road noise evident on coarse chip surfaces, but most other aspects of the drive are sorted.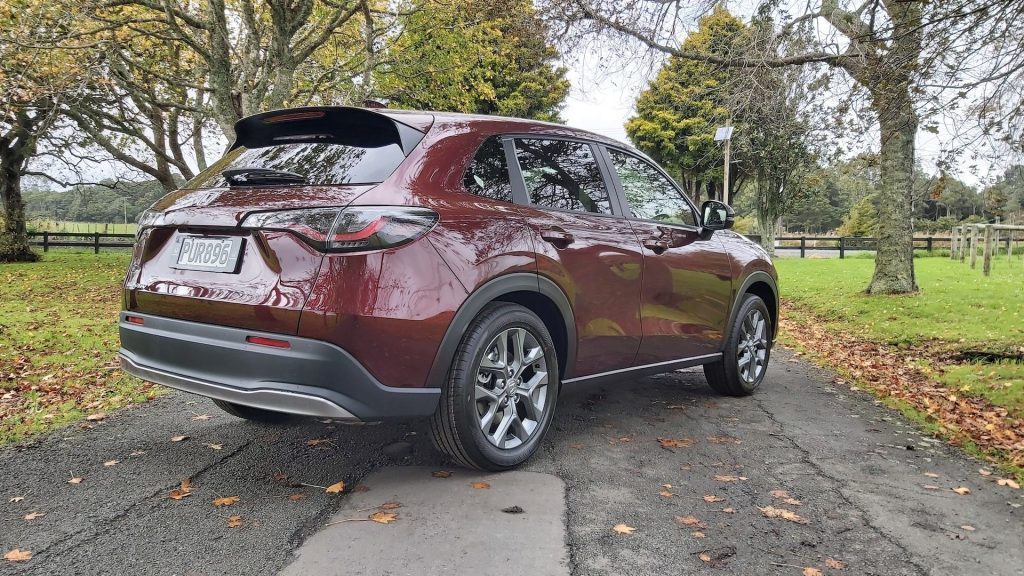 The Sport doesn't quite feel as strong as the 315Nm torque figure might suggest, but that's a hybrid for you. And it's 100kg heavier than theTurbo at 1586kg. It performs better at urban speeds, where it's smoother, with effortless pull, the hybrid system seamlessly swapping between engine-off and engine-on modes, 'EV-ing' on a light throttle and through slow moving traffic.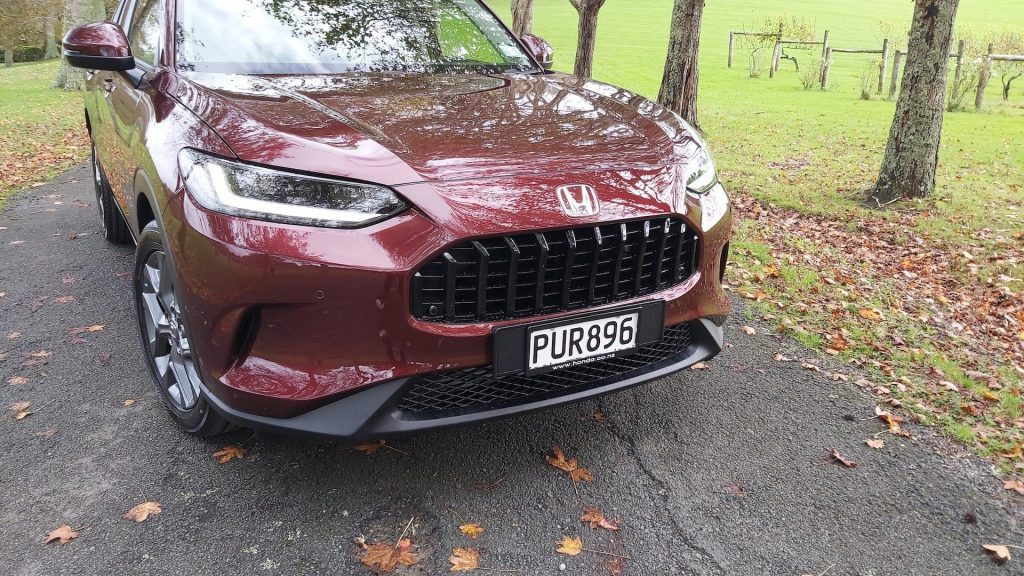 What gadgets can you expect?
Both have the full range of active safety features, including new LED lights with adaptive/matrix style high beams, a first for Honda. The hybrid adds full leather trim, powered seats, with heater elements for those in the rear. Both have a 10-inch drive display and a 9-inch info screen but the hybrid gains sat nav, a wireless charger, a 360 degree camera, Bose sounds and a card key.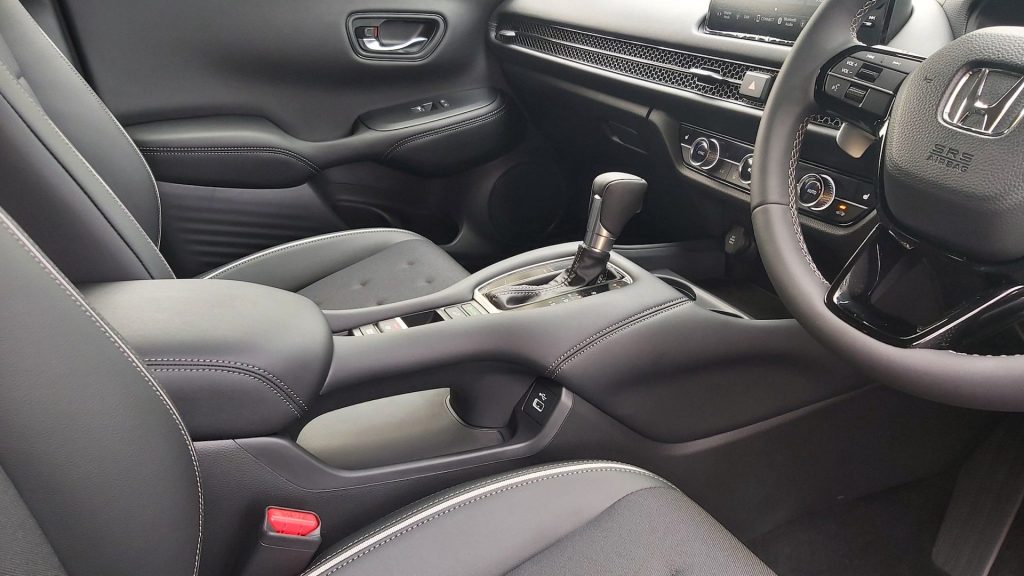 In other Honda news, the company has revamped its online presence with a new look website as it looks to enhance its online store. NZ was the first market in the world to offer online Honda vehicle sales in 2021, which has since generated almost 30,000 vehicle quotes, started 459 'purchase journeys' while 24 people have bought a Honda online. New features include online bookings for servicing and test drives.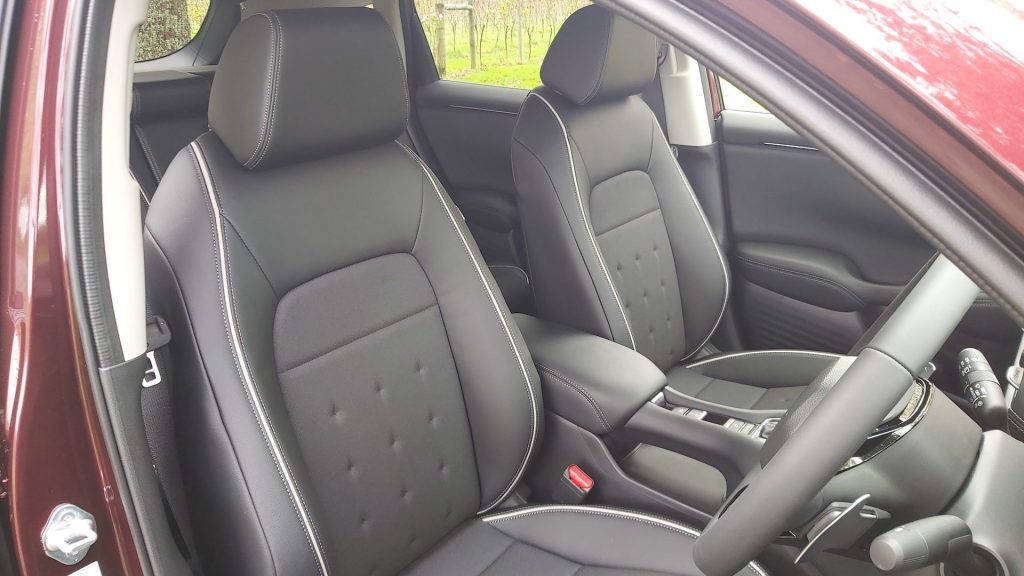 Those hoping to buy a Type R Civic will be excited to hear another 50 cars are on offer later this month, and Honda NZ says it will have more coming later this year, whereas other countries face a two year wait.