Almost a year ago, Honda revealed its new HR-V for the Japanese and European market, featuring minimalist, grown up styling, petrol and hybrid powertrains, and an upmarket cabin.
Now, the Japanese firm has released the first images of the HR-V's new North American variant, in the form of a pair of renders. And the two models are very different.
The newly teased model appears to be on the sportier side, with more aggressive headlights, a larger secondary grille, and a more shapely pair of hips above the rear wheels. The renders have already been compared by some to the Ford Escape.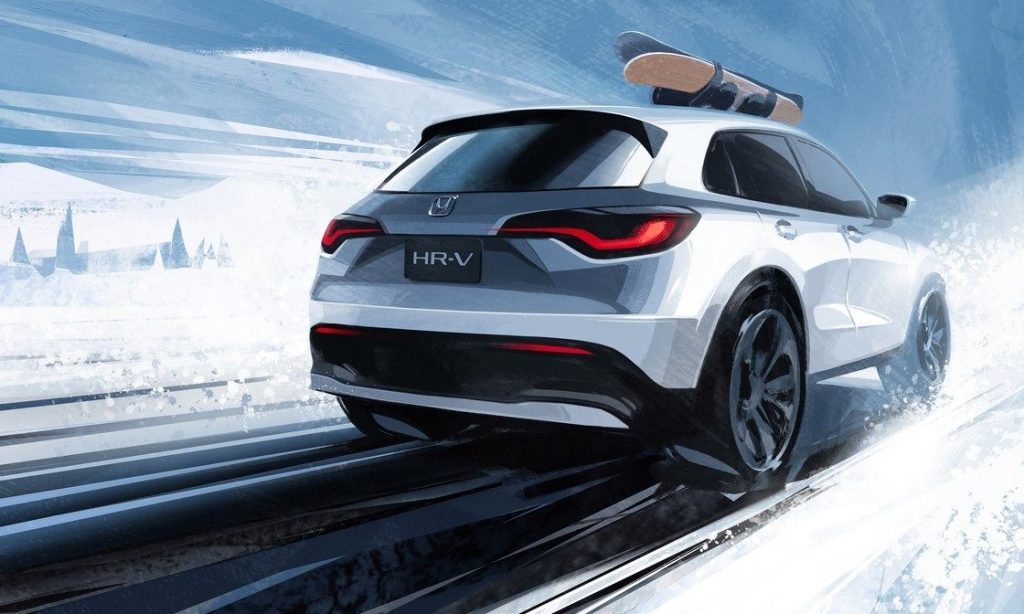 Engine options for the North American HR-V remain unconfirmed, although it's thought the model will likely adopt the stateside Civic's 118kW 2.0-litre four, and likely some form of electrified powertrain, too.
Typically North American-market reveals aren't terribly relevant to Kiwis. However, as previously reported Honda New Zealand has been coy about which of the two HR-Vs – the 'international' release and the North American release – we will be getting.
Typically New Zealand gets the versions sold in Japan, meaning the international HR-V variant is more likely. But the local distributor hasn't confirmed that this will be the case.
The HR-V is a key model for Honda. Despite the current model being rather long in the tooth, it is one of the brand's best-selling nameplates.