Honda has set itself just a four years to introduce ten new fully electric vehicles to the Chinese market and it has just shown off a trio of EVs that will join said lineup within the coming years.
The brand took to the Shanghai Auto Show to exhibit the e:NP2 and e:NS2 prototypes as part of the second set of e:N models which will be sold from early next year.
According to the Japanese carmaker, these models will "offer a unique driving pleasure that enables the driver to enjoy a sense of oneness with the vehicle" while also boasting a clean and uncluttered interiors filled with "advanced" features.
Honda designed the e:NP2 and e:NS2 to mimic the form of sedans while upholding the utility of an SUV. Both models look to share the same body apart from their front and rear end designs.
Also revealed was the e:N SUV concept which previews one half of the third set of models that are set to launch before the end of 2024.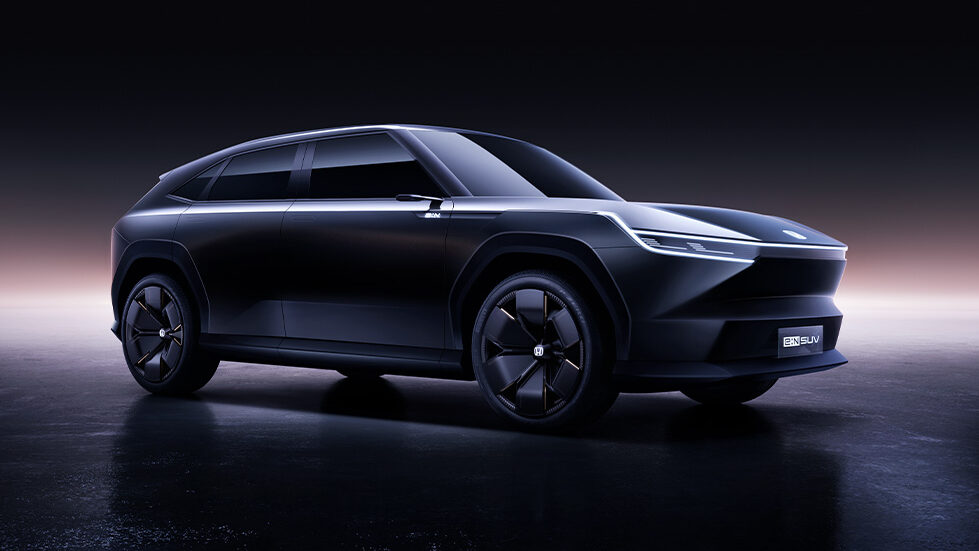 The concept is said to take "dynamics, intelligence and beauty" to a new level with the SUV adopting the latest in safety and driver assistance systems, AI-powered technology, and new "wild" styling.
The e:N SUV will also debut Honda's new e:N Architecture W platform when it launches.
Honda is determined to become an EV-only brand in China by 2035 but with regard to the global market, it will only offer fully electric and hydrogen fuel-cell vehicles from 2040. It also plans to become completely carbon neutral by 2050.