Honda used to assemble cars in a plant in nelson, so an HR-V, or Harvey as it became known, was fitting for our journey around the region, soaking up the sun and checking out the sights.
Starter for ten. Where is the centre of New Zealand? No, it's not Auckland, though most central policy seems to revolve around the biggest city, and it's not Wellington either, but Nelson. Well at least that's their claim. Nelson, known for its sunny climes, was where we headed for a week to help ease ourselves into 2017. However, we quickly discovered it's more of a spot for the active relaxer with a plethora of walking and cycling pursuits throughout the region.
The journey to the Centre of New Zealand is one of those must-dos for visitors to the city; it's a short walk up Botanical Hill where at a height of 147m you get a great view over Nelson toward the sea. The hill was used as a key point for the first geodetic survey of New Zealand, though the actual geographical centre of the country is a bit further south in the Spooner Range. Another first for Nelson, the Botanical Reserve at the foot of said hill was the site of New Zealand's first-ever game of rugby. This kicked off on the 14th of May, 1870 between NZ's first rugby club, the Nelson Football Club, and Nelson College, the football club winners 2-0. You pick up many useful tidbits when travelling around.
Cycling, an energetic way to see things
While some places talk about getting more people on bikes, Nelson surely leads the way when it comes to two wheels as biking is the natural way to get around the area. There are lots of dedicated cycle lanes throughout Nelson and many a trail around the region too. With the young ones in tow, we didn't get far but took in the Queen's Garden (opened in 1892 to celebrate the Jubilee of Queen Victoria), rode around Maitai Esplanade Reserve and further afield enjoyed a few trails around Rabbit Island. We'll be sure to drive down to Wakefield next time to cycle through Spooners Tunnel. At 1.4km, it's NZ's longest decommissioned rail tunnel, and the longest tunnel you can ride (or walk) through in the southern hemisphere. There are two great rides around the region; the Great Taste Trail starts in Nelson, meandering along the coast to Kaiteriteri and then looping back inland to cover some 175km. The Dun Mountain Trail is 'just' 43km, following an old mining railway, but it wouldn't be as easy on the lungs as it rises to 878m, and is rated a more technical type of trail.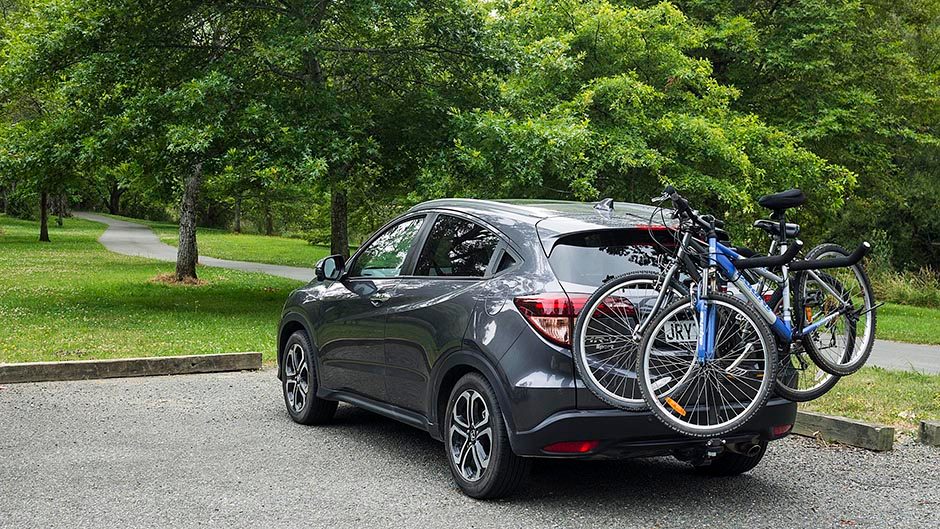 Beaching it
If lazing on the beach is more your thing, Nelson is well placed with plenty of inland or coastal options. We spent a few hours on Rabbit Island but managed to miss the 18m long dead sperm whale that washed up a week or so earlier, though it's a pretty long beach, to be fair.
While we were destined to head south for the Nelson Lakes we were warned about swarms of sandflies, and so headed east towards Takaka and in doing so finally conquered the Takaka Hill road. It's a doozy, and despite traveling at peak holiday time we got a fairly good run up and over with most obliging when it came to slow vehicle bays. And when they didn't it wasn't long before they stopped somewhere to admire the view.
At Takaka we headed past Pohara and on to the far side of the Abel Tasman National Park. Established in 1942, it is our smallest national park, famous for its golden sand beaches. Seems kayaking about is the thing to do, or there are the water taxis which will ferry you around to all the bays, and there's all the walks as well. You can get a taste of the park by driving to Totaranui where you'll find one of the famous golden sands bays, but it's a particularly busy spot.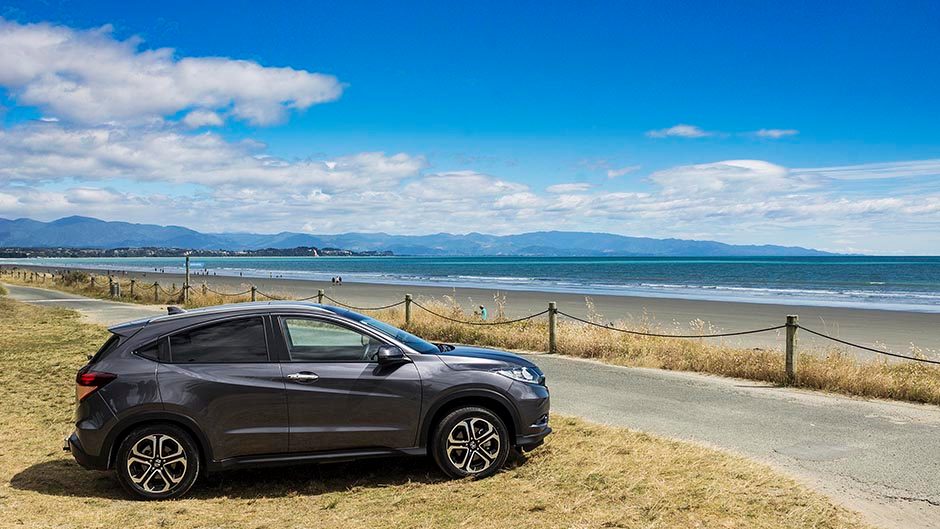 And the gravel road can be tad treacherous due to the tourists either crawling along, failing to keep left, taking photos as they go, or doing all three at once. We found Wainui to be idyllic. While lacking the golden sands, a retreating tide had left big pools on the beach, perfect for the kids who were delighted to find a few stingrays and a dog fish trapped in the shallows, waiting for the tide to turn. If you need some more exercise, there are walks out to Taupo Point or inland to Wainui Falls.
More useless information, if you want to know where the first telegraph cable came ashore in NZ, connecting us to the rest of the world, it was at Cable Bay, just 20 minutes north of Nelson along SH6. The cable link went live in 1876 connecting us to the rest of the dominion via Sydney. The beach here is of the stony variety, the place more interesting if you've got your snorkel as it's on the edge of a marine reserve. There is, naturally, a walk one can undertake, up over farmland for views back towards Nelson, but a quick hike up the hill gives you a good vista of the bay itself, where you can enjoy your coffee from the Cable Bay cafe, as long as it's not Monday or Tuesday, when it's closed.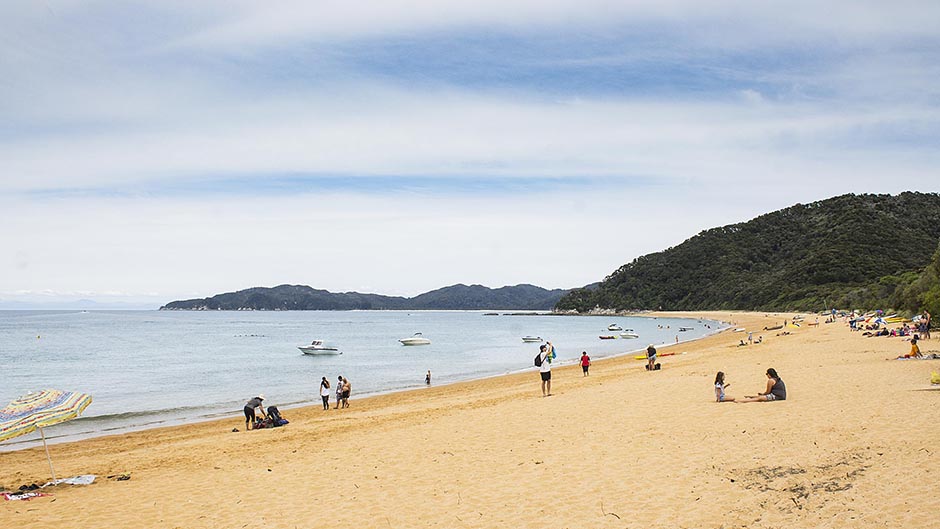 Enjoying a few beersies along the way
Along with sunshine, the Nelson and surrounding area is known for brewing some fine beers. The whole craft beer notion can get a bit wanky; everyone seems to have an opinion on what you should be drinking these days. Don't forget it's all about personal tastes, enjoyment, and trying things out yourself. Just remember to sort who is driving if you go out tasting, or take the bike.
We cycled to the Nelson Bays Brewery, or Bays as it's locally known. It's been brewing naturally since 1993 with a range of more traditional beers on tap. Don't expect a swanky garden bar experience however. For that, head somewhere like McCashin's, formerly of Macs fame and who have since started the Stoke label.
If you think beer is a religion, head to the Free House close to the town centre on Collingwood Street. It's a converted church, the altar replaced by a bar serving lots of different beers. It's not tied up with any brewery so there's choice aplenty with ten tap beers, and lots more in the fridge from a range of independent brewers. It's a hip pub, a great place to chill in the sun. A good time for beer lovers to head to Nelson would be in March, for the Marchfest, Nelson's craft beer and music festival held at Founders Heritage Park on March 25.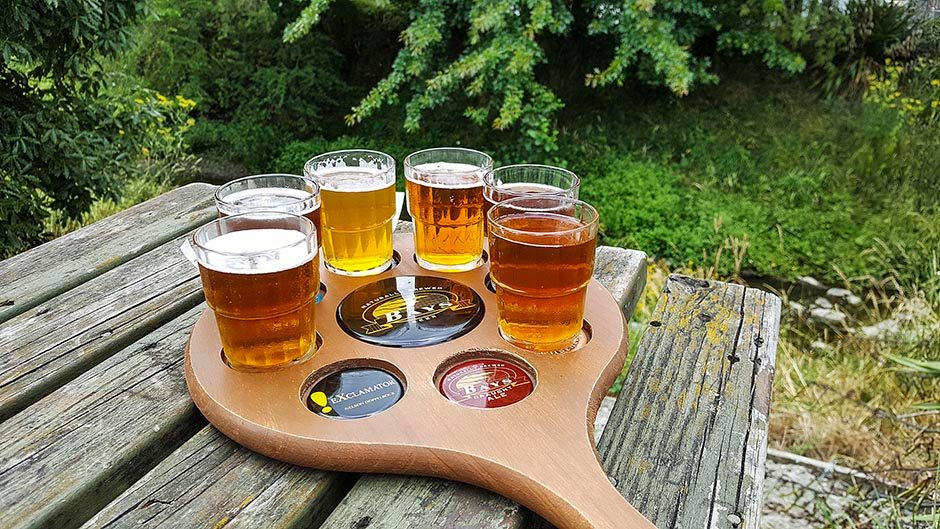 Founders Heritage Park
Beer related again, Founders Heritage Park is a village of yesteryear and worth the $8 entry. There's a hop and beer museum next to Founders brewery which has a few of their offerings on tap, as well as a couple of seasonal specials; I think I had a pale ale with a twist of ginger or something like that.
There's also train rides for the kids (of all ages) on the weekends and you can climb on board the old Bristol Freighter. Check out some buses from the old Newman's fleet, an ancient fire station, all the usual colonial village fare and during the week there's a raft of artisans plying their trade in the traditional stores.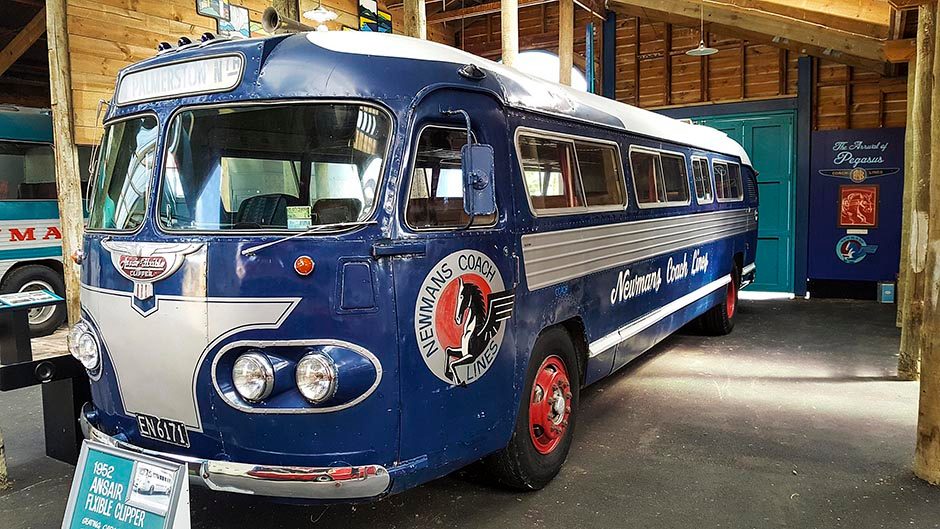 The HR-V
Our mount for the trip around the Nelson Tasman area was Honda's HR-V Sport. The big little SUV is doing well for Honda, selling 1288 units last year (comfortably outselling CR-V which managed just over 500) and the Sport proving the most popular.
While it's at the pricey end of the small SUV segment, the reason to buy the HR-V over the others is for its space and refinements. With Honda's fuel-tank-under-the-seat platform, there's oodles of space in the rear. The boot is huge in this class; wide with a low-mounted floor and a generous opening, it swallows big loads. And then there's the magic seat, easily folding flat if you have oversized gear to lug. There's leg room aplenty too, the kids enjoyed more room in their car seats in the back of the HR-V than they did in the long term Sorento.
Up front, HR-V has more soft touch surfacing than most in the class, the level of finishing rivalled only by Mazda's CX-3. On the go, the ride-to-roll ratio is well struck, progress pleasant and so too the noise levels over all roads, even on gravel. The powertrain is lacklustre but gets the job done, being smooth in operation and quiet if kept below 4000rpm. We averaged 9.0L/100km over 500km. The main gripe on our tour regarded the storage up front. While there are lots of hidey holes, they are all too small. However, we did discover a good place to stash stuff out sight is under the back seat, the magic design means you can stow small bags and other desirables away from prying eyes.