Honda has given its HR-V range a spruce up, adding the new limited model.
This brings niceties like leather-appointed seats which are heated up front, LED lights at both ends, as well as rear parking sensors. There are also automatic headlights, and piano black and chrome interior detailing, though no Sensing active safety package just yet.
Don't worry though, HR-V managed a five-star ANCAP rating when it was tested back in 2015 so you can count on the physical structure being sound. You can also count on AEB and Honda's nifty LaneWatch Camera to help out but items like the cruise control are of the manual kind.
Interestingly though, this iteration can apply the brakes to maintain a given speed going down a hill while the Sensing models don't. Weird.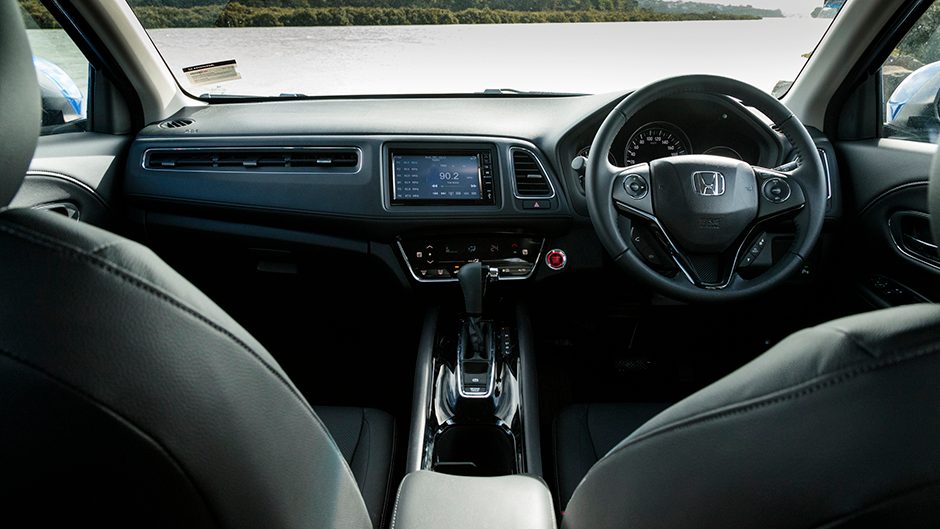 Anyway, the Limited model is more of a trim tweak than a new variant, so most of the other stuff is familiar. Under the bonnet is Honda's 1.8-litre atmo engine, good for 105kW and 172Nm. It's a good engine, despite humble numbers. Fuel consumption is rated at 6.9L/100km which we largely equalled through a combination of highway and urban driving, while CO2 emissions are a claimed 158g/km. Should the proposed low-emissions vehicle feebate scheme be put to work, don't expect the HR-V to jump in price.
Good thing too, because Harvey is priced right. The Limited model is a mid-spec offering coming in at $35,500, while the top-spec Sport NT is just under $40k. There's an RS in between that costs an extra two grand over the Limited, which offers a sportier drive with slightly different looks inside and out.
Not that the Limited doesn't drive well; it's quite a composed SUV. The powertrain offers enough for urban running, with nice torque off the line despite the peak not hitting until 4300rpm due to the lack of forced induction. No turbo means no lag though, which is a nice change from the current norm.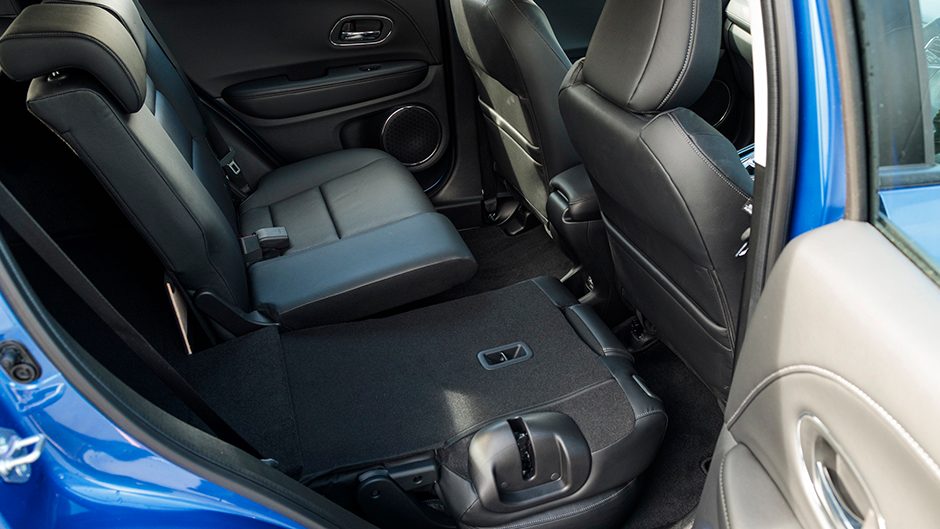 Honda's standard-fare CVT is the only transmission available and it does well. Nudging the lever from D to S on the highway sends the engine from just below 2000rpm to about 3500 and burying the throttle will get an overtake done in around 200m or seven seconds.
The HR-V is a spacious compact in this market segment, with as much as 1462L of cargo capacity available if you stack things right to the roof. Chalk that up to Honda's Magic Seats, which can drop totally flat.
Between the front seats is a dated seven-inch infotainment system, which includes navigation but not Android Auto or Apple CarPlay. The menus, and the small physical buttons, are a little difficult to fathom at first but it doesn't take long to get familiar with everything.
Harvey remains a good choice for those who want a bit more room than is usual in the compact SUV realm. And the Limited is a good mid-spec option for those seeking a few extras for not a lot more asked.