Honda has copped flack from some corners in the industry for getting behind electric vehicles as quickly as other marks. To date, the only electric vehicles it's produced are the diminutive e hatchback and the Clarity, which was recently phased out of production.
Today though, the Japanese marque has unveiled five new electric vehicles; three concept models and two that are set to go into production. Although, perhaps naturally, there's a few caveats to consider.
The five models all come under Honda's new electric sub-brand, e:N. We're already somewhat familiar with similar nomenclature on the Jazz hybrid e:HEV and the Honda e:Prototype shown off earlier this year. We'll circle back to the latter later.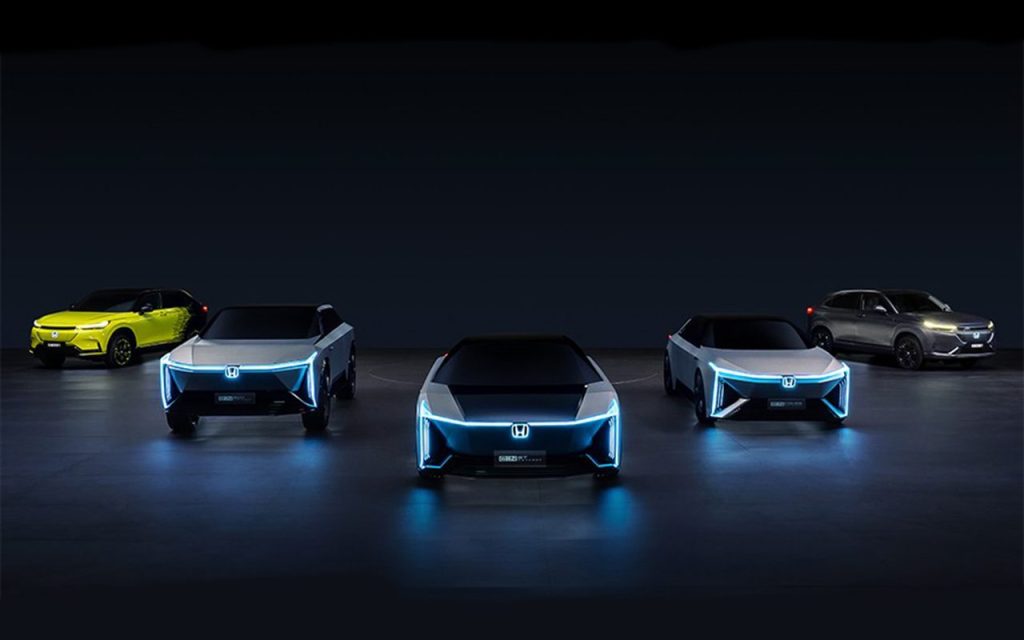 The triple-threat of concepts from the reveal are the e:SUV Concept, e:GT Concept, and e:Coupe Concept. Each gets striking, minimalist, and no doubt divisive styling that carries over from car to car. As their names would suggest, each also gets a different silhouette.
The trio look like a halfway house between a Tesla Cybertruck and the aforementioned Clarity (which itself wasn't exactly a wallflower). While they might look a little like flight-of-fancy concepts, Honda claims all three will go into production in the next five years.
The most interesting element of the e:N group is what sits underneath the angular bodywork. Each model is set to be built on General Motors' pure electric Ultium architecture, making them the first cars to emerge out of the new EV partnership between the pair.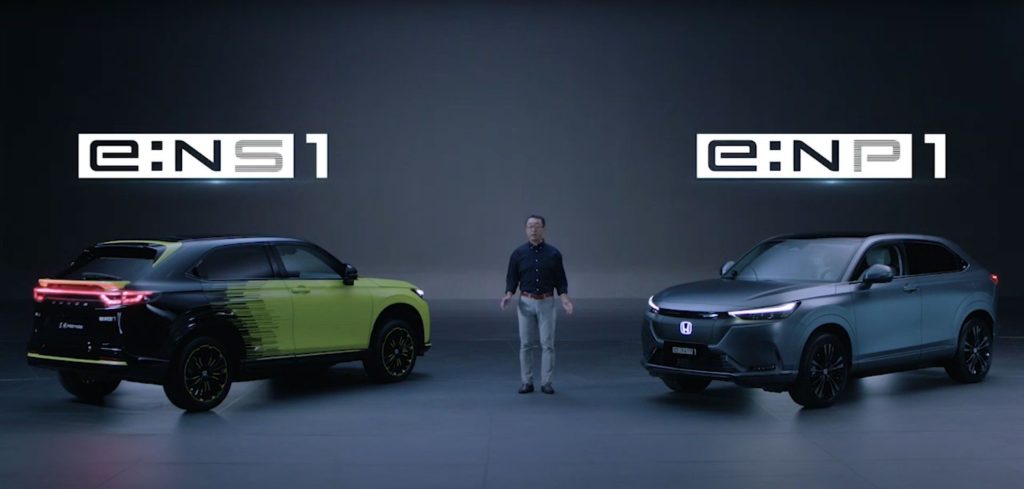 Although the other two electric vehicles shown off aren't as interesting as the Ultium-based concepts, they're arguably more relevant and important in the short-term. They're the e:NS1 and the e:NP1. 
Both models are based on the all-new HR-V that Honda debuted last year, while also representing a mild evolution of the aforementioned e:Prototype. These two are set to hit the Chinese market first in 2022 with the help of local firms Dongfeng and GAC.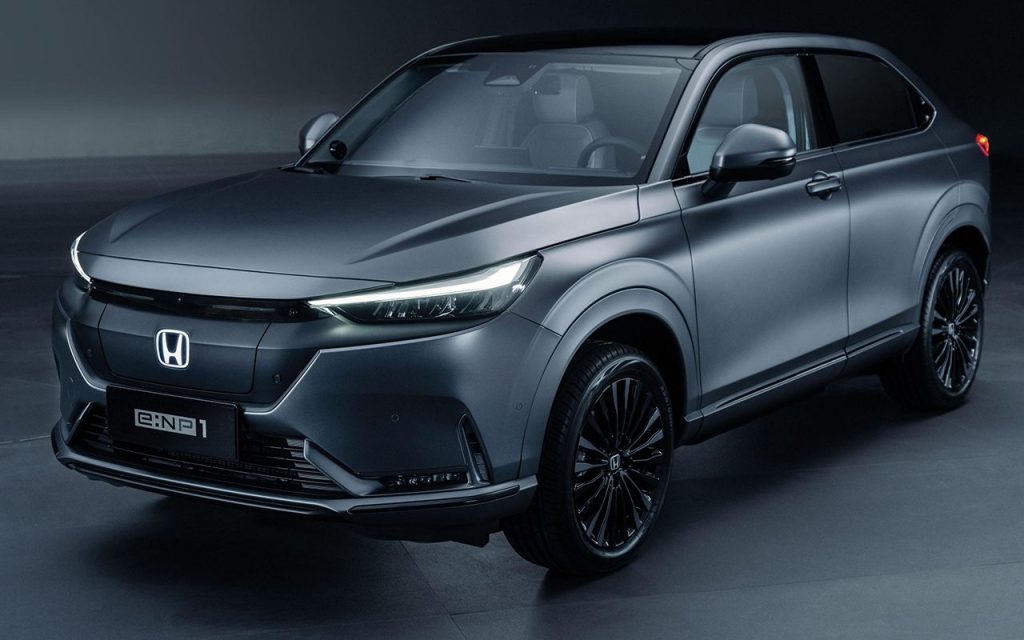 The pair get new-look front and rear fascias, and a fully electric powertrain (with its details yet to be confirmed). While it's yet to be confirmed, these are likely to be the first electric Hondas that markets like New Zealand get to see in the flesh (in a factory capacity, that is). 
The caveat for all of this is that the collective announcement is a China-centric one. None of these models has been confirmed yet for other markets, and neither has the e:N label. Judging by the use of e:HEV in New Zealand, we expect different naming conventions for different markets to be the norm.
At the announcement Honda confirmed that it plans to introduce 10 electric vehicles to the Chinese market in the next five years, including all of the vehicles from the announcement. Time will tell whether these models will be offered to other markets.