As part of Holden's massive new model initiative, the company has updated its junior SUV. Trax now gets the 1.4l turbo engine across the three-model range. And there's no price increase.
Last year the new model blitz from Holden began, kicking off with the all-new Spark. That car went on to win Stuff motoring's top prize, its overall COTY 2016. Soon comes another award winner, in Astra hatch, the current Euro COTY.
Other recent Holden newbies include the revised Colorado and Trailblazer, as well as Barina. Moreover, Trax was also facelifted, "with a significant new focus on technology, all-round aesthetics and an enhanced value." The three-model range goes on sale this month.
New for Trax is the inclusion of Apple CarPlay and Android Auto, standard fit across the range, with information displayed on a seven-inch colour screen. Trax also receives significant external and interior updates, with a "more mature and refined appearance" consisting of a new front fascia, grille and rear end.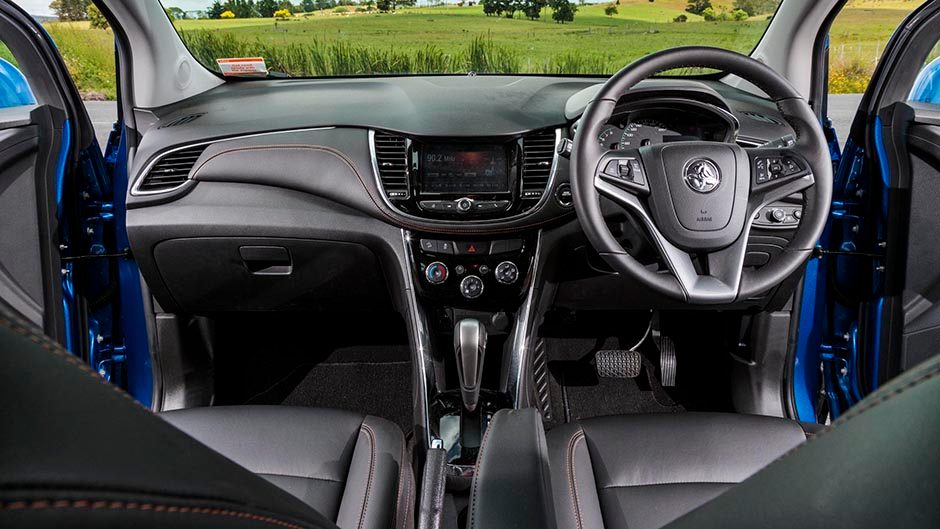 The Trax LTZ model offers further visual differentiation to its LS and LT stablemates, with turn-signals integrated into the wing mirrors. Despite the update, pricing is unchanged from 2016 so it's a story of enhanced value.
Trax kicks off at $32,990 for the LS, $35,490 for the newly added midrange LT and $36,990 for the range-topper, the LTZ which we sampled over the Christmas and New Year holiday period. All three variants include a reversing camera and rear park assist sonar as standard, full split folding and are five-star safety rated. The LTZ model adds heated front seats, and leather-like Sportec upholstery, among other things.
Powering the range is the familiar 1.4-litre turbo four-pot engine, delivering 103kW of power at 4900rpm, and 200Nm of torque from 1850rpm. Fuel consumption is said to average 6.7L/100km. We almost did too, at least according to the Trax trip computer, with a figure down around 7.1L/100km, not changing much even for performance testing or cornering shots. The tank seemed to empty rather quicker than the suggested mean figure, however.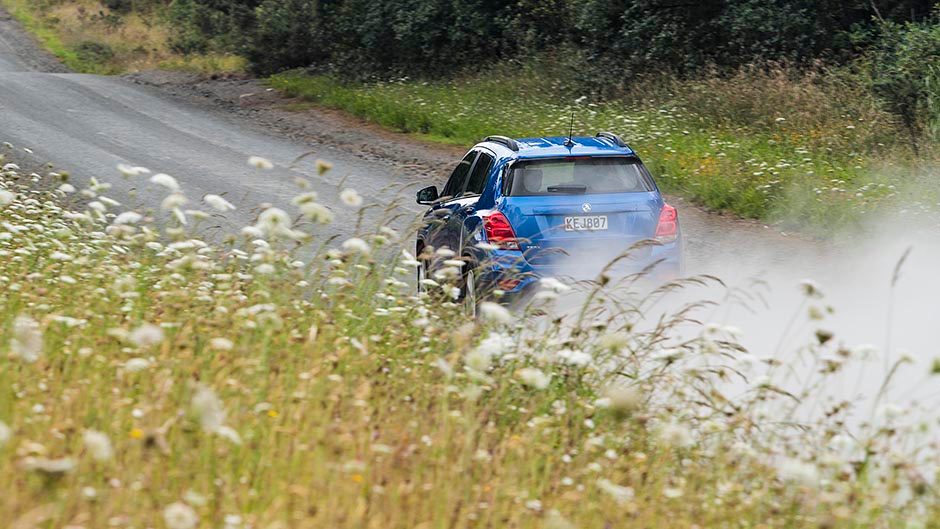 The sector in which Trax plays is relatively new, has proven immensely popular and has been expanding rapidly. A few years ago there was nothing much available in the small SUV slot, but nowadays most of the big players in the mass market area have a small tall offering, generally with a few different specification levels available.
In terms of numbers, from nowhere the sector now accounts for nine per cent of new vehicle sales, on an even footing with the light cars. Leading the charge are medium and large SUVs, compact cars and 4×4 utes, on 12-14 per cent. So the compact SUV category isn't far behind. The players include Trax, Mazda CX-3, Ford EcoSport, Honda HR-V, Kia Soul, Mitsi ASX, Nissan Juke, Peugeot 2008, Renault Captur, SsangYong Tivoli and Korando, Suzuki Vitara, and VW CrossPolo, so it's a busy field, with players generally in the high-$20K area to low and middle $30k price category.
Trax is in the latter area, and the model we drove, the LTZ, is edging up there in terms of price, at just under $37k. Performance for the three models should be identical, given they now all use the same 1.4L forced induction motor. The old 1.8 has thankfully been put out to pasture. It was pretty awful, and demanded a good bollocking to give of its best. Even then the 1.4 ran circles around it. The turbo engine seems to enjoy not being revved. For almost the entire time I drove it the engine speed scarcely exceeded 3000rpm. In fact, most of the time upshifts occurred around 2000rpm. That's partly the result of holiday traffic, long streams of vehicles cruising along, windows down, at 80km/h, not in Auckland, obviously.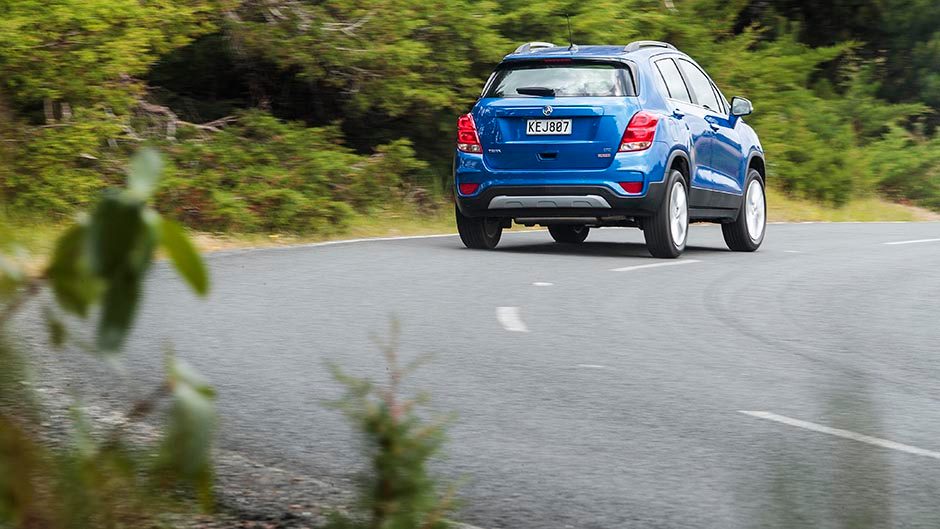 Since peak torque is developed around 80km/h in sixth, that may partly explain the low trip meter fuel use averages we saw. For completion more than anything we gave it a tickle along but the 1.4 isn't really that happy revving its head off. Really there's no gain to be had flogging it past about 5000rpm, as noise seems to increase disproportionately over speed. At 100km/h in top, things are quieter, the engine ticking over at an even and easy 2000rpm, about the only real noise emanating from tyre thrum and wind, given it's slightly higher riding than a comparably priced hatch.
And in this style of vehicle, higher revs just don't seem right anyway. Much better to let the low down torque do the work, the box upshifting quickly enough to top gear to keep fuel use seemly. There's no idle stop of any sort, which is as much a reflection of the age of the engine as anything. No performance modes either, just auto or a silly manual thumb shifter on the side of the lever which you might have a fiddle with once or twice and will never use again. It's a cheap and not especially pleasant manual sequential solution.
Being an SUV, even though it's a compact one, there's still the unparalleled practicality that you just don't get with a sedan. We had a load of green waste to take to the local recycling centre, and set about split folding the back seat to see how much it would hold. After removing the parcel tray, rolling over the squabs, pushing the headrests back down and folding the seat backs over, sufficient space was liberated to swallow the majority of a mulch pile we'd created. Naturally, we used a protective ground sheet.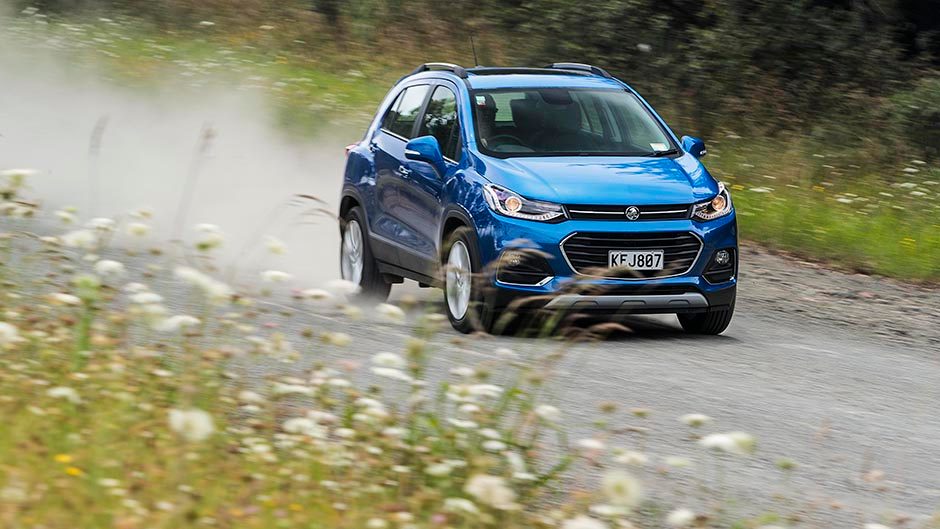 There's not a huge amount of width so big three seaters or fridges might be out of the question but factor on around 800L of space back there. A bunch more room than a comparably sized sedan offers, and much better load access too. With squab involvement in split folding the expanded load space is virtually flat, making it even more useful. We also appreciated the underseat storage bin, a handy place to secure items you'd rather others don't see from outside when you park the vehicle in remote locales. There's good oddments storage elsewhere too.
What you also notice about new Trax is its styling upgrade. No paragon of design originally, this is now much improved, the front fancier, more dynamic, and so too the interior, a vast improvement on the drab look of the original. There's a nice sizeable colour screen now, and much improved trim materials, especially if you dig chrome. Hooking up Bluetooth-enabled devices is easy enough too. Our one complaint is visibility out the left rear, the sizeable B-pillar and front headrest making right turns at T-intersections a mite tricky.
On the top shelf LTZ there's seat heating, automatic headlights, a powered sunroof, 18-inch alloys, fog lamps, rain-sensing wipers and blind spot monitoring. You will also find hill descent control, odd on a front-wheel drive machine with no offroad creds, but more usefully there's also hill start assist.
Overall, we'd rate this a once over lightly update – performance and dynamics are essentially unchanged – but a worthwhile one visually, especially given there's no extra cost involved and the lesser models share in the better engine. Holden is on a new model binge at present, with heaps of new models to come by 2020. Next up for launch is the European designed and built Astra hatch, dotting down in March, and a sedan variant arriving later. Expect new SUVs soon too.
| | | | |
| --- | --- | --- | --- |
| Model | Holden Trax LTZ | Price | $36,990 |
| Engine | 1364cc, IL4, T/DI, 103kW/200Nm | Drivetrain | 6-speed auto, front-wheel drive |
| Fuel Use | 6.9L/100km | C02 Output | 163g/km |
| 0-100km/h | 9.63sec | Weight | 1398kg |