It's over for the commodore, its reign lasting four decades but all good things must come to an end. We take one final drive in the last of the line, a ZB VXR
Nameplates come and go, but it's still a shock when one that has been around for decades dies. For Commodore, its time had been and gone. Holden has done the humane thing, taking the old girl out back and, well, you know the rest.
The chief reason for the axing was tanking sales in Australia, Commodore numbers at an all-time low in 2019 with just 5915 shifted, a 34.6 per cent decline year-on-year. Of course, it's all history now with the late news this month being the complete axing of the Holden brand altogether.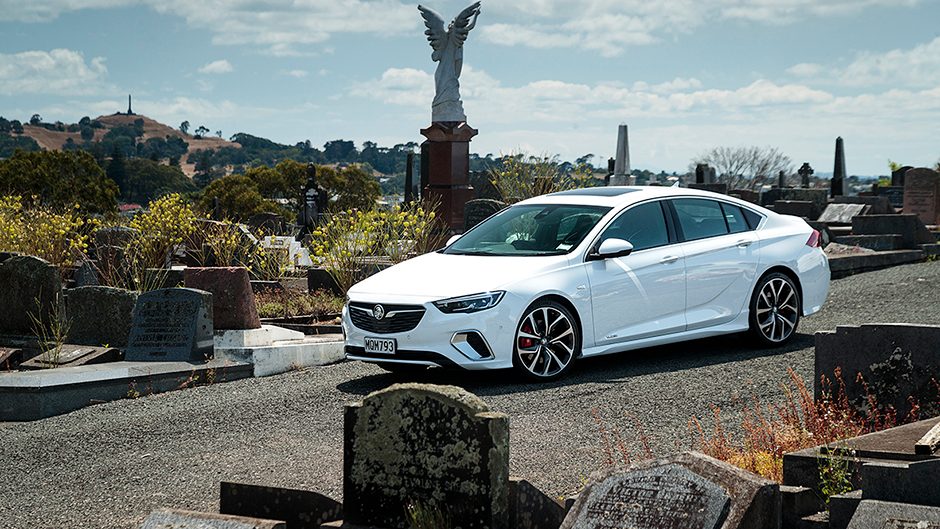 Putting things into perspective, Aussies bought some 220,000 large cars in 1998, but twenty years on, sales in that part of the market have shrivelled to just 8700 in 2019. Meanwhile, Ockers bought half a million SUVs last year. The bad news for Holden is that Commodore was its second best selling model in 2019, on both sides of the Tasman, highlighting the ailing health of the once mighty lion.
It was only a year or so ago that Holden was brimming with confidence and enthusiasm about its plan to launch 20-odd new models but now it's killing them off at a faster rate, and the loss of both the Astra and Commodore ranges will dent the overall figures in 2020. However, leaving stagnating segments while nurturing those in demand seems like the sanest thing to do. And the decision was likely forced by the fact that Opel had been flogged off to France's PSA, so the ongoing supply of Insignia and Astra was uncertain.
Holden was once known as the Commodore car company, having made over three million of them since it launched in 1978 and in Australia it was the best selling car for 15 years straight between 1996 and 2010. Holden NZ shared its sales data with us dating back to 2002, a year when they sold over 6000 Commodores sedans and wagons, 460 Monaros and more than 1000 Commodore utes. Sales hit their height in 2004 thanks to a diversified range of Commodore-based products, with plenty of variants to satisfy a market hungry for big cars. In all there were 9300 Commodore products sold, 7300 of them being sedan and wagons, while the newly introduced Crewman and Adventra helped notch a further 1000 sales.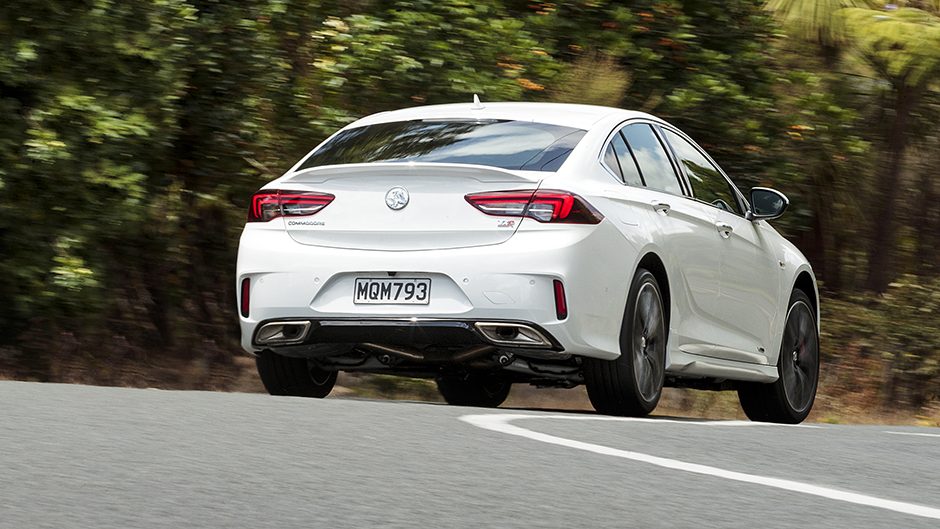 The Adventra was a missed opportunity for Holden, the AWD wagon arriving too early to really capitalise on the high-rider craze, and was killed off prematurely it seems. And by the time a successor was inherited in the ZB Tourer, neither the company nor the public cared.
Sales started to wane in the intervening years with a slight up-tick in 2007 as the VE proved strong initially but by 2008 Commodore numbers were down to 4700. And then the GFC crunch saw those figures slide to just over 3000. With pressures from rising gas prices, fleets turned away from six-cylinder cars while there was a general backlash against driving the types of big cars your dad used to own. The annual numbers hovered around the 2500-3000 mark but declined steadily since 2014, dropping to 1584 in 2019 according to Holden's numbers.
We'll never know if the ZB Commodore would have done better with a different name, but probably not, the market would have seen to it, whatever badge it wore. GMH conducted much market research in Australia, with over 17 intensive clinics undertaken to determine whether they should keep the Commodore badge. The research suggested Commodore was part of Holden's history and something that Australian customers wanted them to keep. Not that Holden had many viable alternatives, with models like Epica, Malibu, and Vectra all lumped with bad baggage. Slightly perplexing were the foreign variant names they introduced; LT, RS and VXR having no relevance to any Commodore prior. The rebadged Opel Insignia never really had a chance, doomed by social media trolls and the ill-informed vocal users of website comment sections, most of whom would never buy a new car anyway. But give these people a platform and they'll abuse it. Most believed the Commodore died when they terminated Aussie production. The fact they can make cars much cheaper in other parts of the world played a part in that, and a changing demographic didn't help sales; many new car buyers in Australia have grown up not knowing Holden even existed. We wondered when the time would come for Holden. We thought it might have been a transition from GM Holden to GM Australia, so the complete chop is a bold move, but one that might save GM in the long run, or not.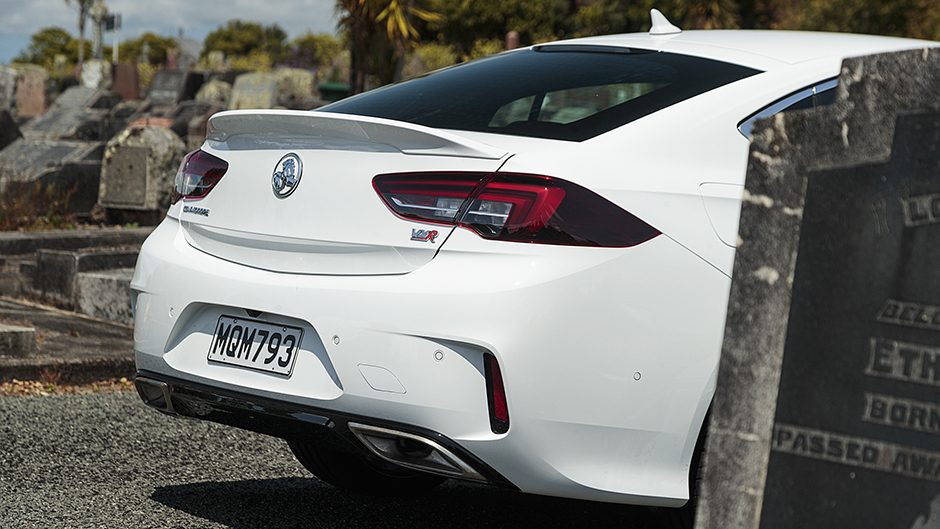 One last drive in the top-of-the-line ZB, the VXR, proves the car was actually pretty good; well styled, tech rich and dynamically inspired. It's a different experience to the big Zeta-based rear driver but one that's more in tune with corner-strewn New Zealand roads. The VXR, with its adaptive damping and AWD plus a torque splitting rear end diff (and that Holden re-tune for the dampers and steering), make this akin to a rally rep, albeit one that's bigger and more luxurious. Through the curves, it turns with assurance and holds on like a goanna in a gum tree (presumably one that's not ablaze). With AWD and that rear diff marshalling the torque, you can mash the throttle well before the corner exit and it hustles through tyre-squealing type bends without a peep from the front end.
The V6 spins to 7000rpm when pressed, and it lets out a reasonable grumble, with enough torque and power to get you going swiftly. The nine-speed is too slow on the shifts but everything else gels well, especially the well struck suspension tuning. It doesn't have quite the same raw appeal as the last SS, but that was then, and this is now, and it's curtains for the Commodore. Thanks for the memories.
| | | | |
| --- | --- | --- | --- |
| Model | Holden Commodore VXR | Price | $67,990 |
| Engine | 3649cc, V6, DI, 235kW/381Nm | Drivetrain | 9-speed auto, AWD |
| Fuel Use | 9.3L/100km | C02 Output | 215g/km |
| 0-100km/h | 6.18 sec | Weight | 1740kg |
Commodore – a brief recap
The Commodore was born from an Opel design, the Rekord providing the basis for the 'odore, itself an Opel nameplate. It was positioned as a smaller, more efficient model than the Kingswood, though it was re-engineered for Aussie conditions and re-powered with sixes and eights.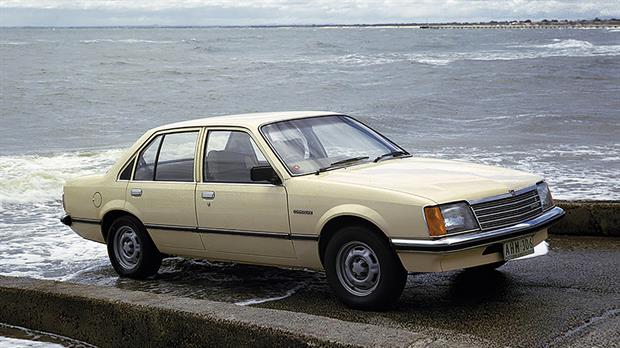 Commodore was introduced in October 1978 but not seen in NZ until August 1979 though quickly rose up the best seller lists, being third in 1980 behind the likes of the Cortina and Mirage. Commodores were assembled in NZ until 1990.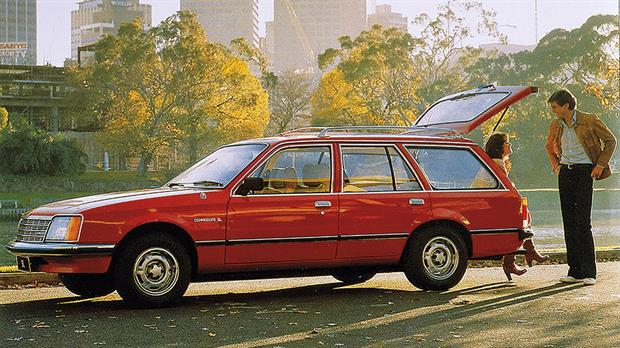 The first generation was refreshed through the VC, VH and VK lines with a major makeover coming for the VL, which replaced the old Holden six with a Nissan-sourced engine. The second generation came with VN in 1988, its bones again donated by Opel, but Holden ditched the Nissan six for a redesigned Buick V6.
This generation also saw the introduction of a Commodore-based ute, and long wheelbase models.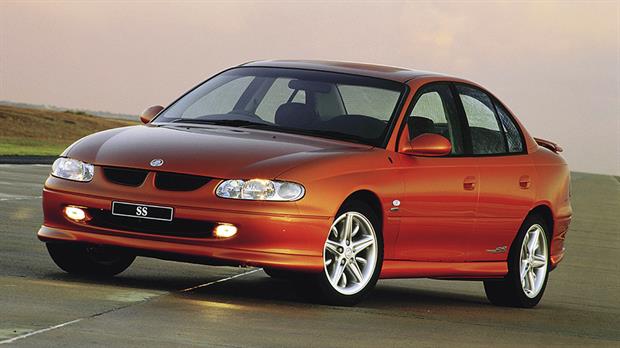 It was revised through the VR and VS models until the VT arrived in 1997. This third generation was again loosely based on an Opel platform with plenty of GMH re-engineering. Monaro was re-introduced in 2001 and with the VY range in 2002, Holden went all out on Commodore-based variants with the one-tonner, double-cab Crewman and Adventra AWD wagon.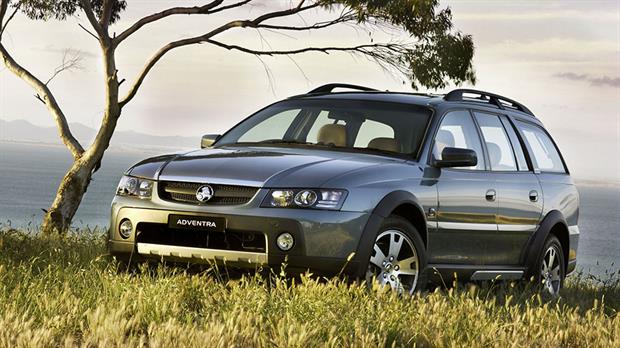 The VE in 2006 was the first all-Aussie effort, the Commodore sitting on the GMH-designed Zeta platform that would underpin the re-birthed Camaro.
The 2013 VF would be the last of the line, culminating in the LS3-powered SS and final limited edition models before Australian production was stopped in October 2017, with the ill-fated ZB introduced in early 2018.