The clock is ticking on Commodore but as the Black Edition proves, there's still plenty of life left in the big Aussie.
Sadly, I have probably just driven an Aussie-designed and -built V6 Holden Commodore for the final time. It's an emotion that contrasts strongly with my last experience of the Korean-designed and Aussie-built Holden Cruze. It's soon to be replaced by Astra, the 2016 European Car of the Year, at least the hatch is. Evidently a new Cruze sedan is on the cards.
Anyhow, as of October, Cruze will go the way of the dodo, while Australian manufacture of Commodore ends a little over a year from now. The latter might die but the name won't. Commodore is set to be replaced by some front-drive hokum, probably based on the next-gen Insignia. Another reason why current Commodore will be sadly missed.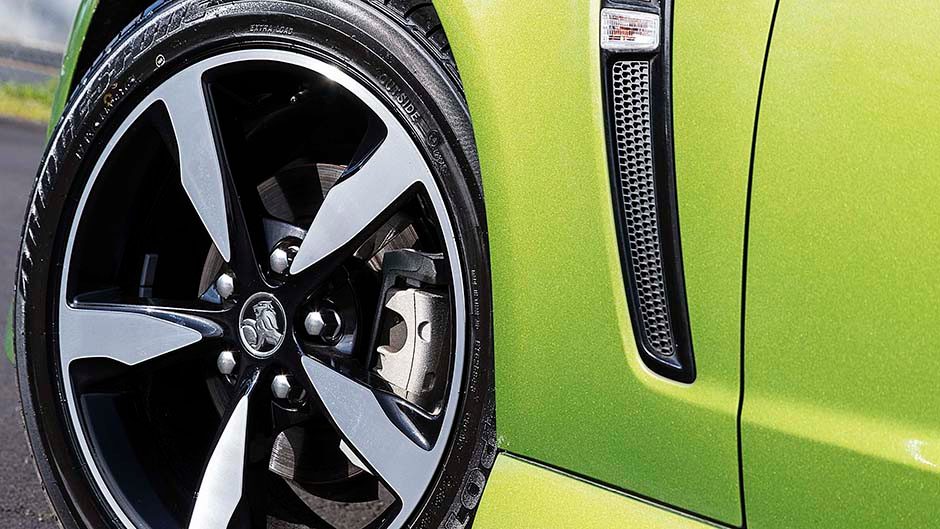 For after much development the Commodore VF II really is a well honed thing. Perhaps its six-speed auto could be sharper, as could its engine note. But the rest of the great Aussie battler is really rather endearing, though doubtless you knew that and bought an SUV or ute anyway, on versatility grounds. Checking out the new Commodore SV6 Black Edition – the name says it all, black highlights with a few extras like sat nav and head-up – and it's immediately clear why this is a car of yesteryear. Open the boot and that mean entrance is big enough only for a moderately large box. And of split folding there's no hint. So if you needed to haul longer items you could have bought the Sportwagon instead of that ute.
Commodore has its strengths though. It does look good – perhaps not so much in toxic green – and it certainly drives well. After a solid stint at the wheel recently there's no doubt in my mind that it's still got it. It flows well for two reasons, rear wheel drive and 50:50 weight balance. You know, just like how BMW does things; its large cars will set you back six figures; this is just over $50k.
We drive a lot of different machinery, and the way this handles the bends is inspirational for the money. It swings into corners with the enthusiasm of a puppy destroying a new toy, adheres to the line like it's laser locked, and yet still rides in quite relaxed fashion.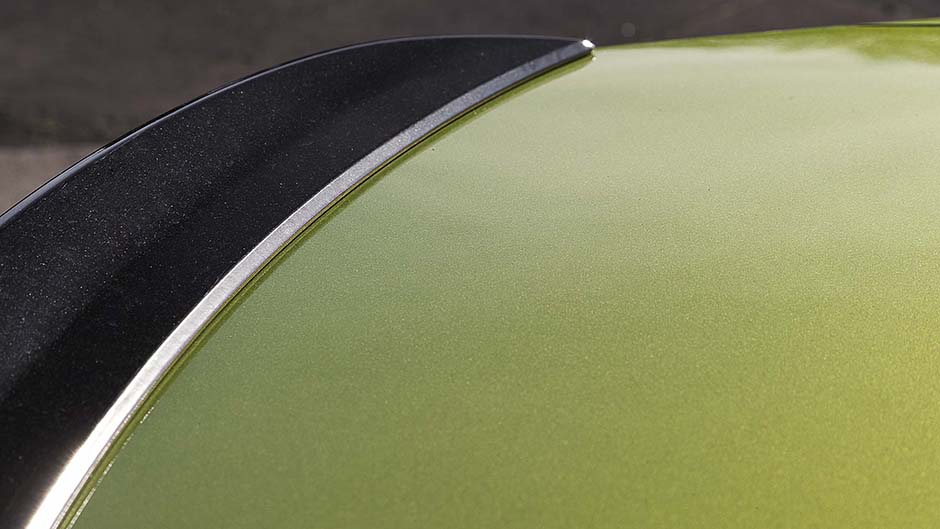 Despite the use of top-rated Potenza rubber, normally rowdy, the cabin is remarkably civilised. Pews are well shaped, nicely clad, and you get a pleasing amount of feedback from the road through the seat of the pants.
The 3.6 normally aspirated V6 might not sound like much, but it's a direct injection unit poking out over 200kW, and 350Nm at 2800rpm. No, it doesn't have the low down grunt of a turbo but it has heaps of herbs for general duties. Overtakes are handled easily; flick the stick to the left into sport mode and let the sixes (box and engine) do the work for you. Back into D and fuel use is a reasonable 11L/100km for what is a generous five-seater.
It's specified to the nines too, sat nav, a bright, clear head-up display, self parking, music apps, you name it. Five-star safety creds too. Commodore, you will be missed. Cruze, not so much.
| | | | |
| --- | --- | --- | --- |
| Model | Holden Commodore SV6 Black Edition | Price | $51,490 |
| Engine | 3564cc, V6, DI, 210kW/350Nm | Drivetrain | 6-speed auto, rear-wheel drive |
| Fuel Use | 9.0L/100km | C02 Output | 215g/km |
| 0-100km/h | 6.50sec | Weight | 1742kg |