Do warmed over hatches from Europe really work here? Sure do, particularly if you like them stroppy. The new Leon FR is a prime example, and vies with the Astra RS. Which is more worthy? Decisions, decisions.
They may not be the flavour of the month like they used to be but if you remove rental stalwart Corolla from the equation the smalls are now just that. Pity as the in-vogue compact SUVs aren't a patch on the featured pair if you value on-road antics. And do compact high-riders really take that much more in the way of clobber or kids? Room in the rear of these two is impressive, and luggage space hardly disappoints (360L Holden, 380L Leon), both with easy expansion.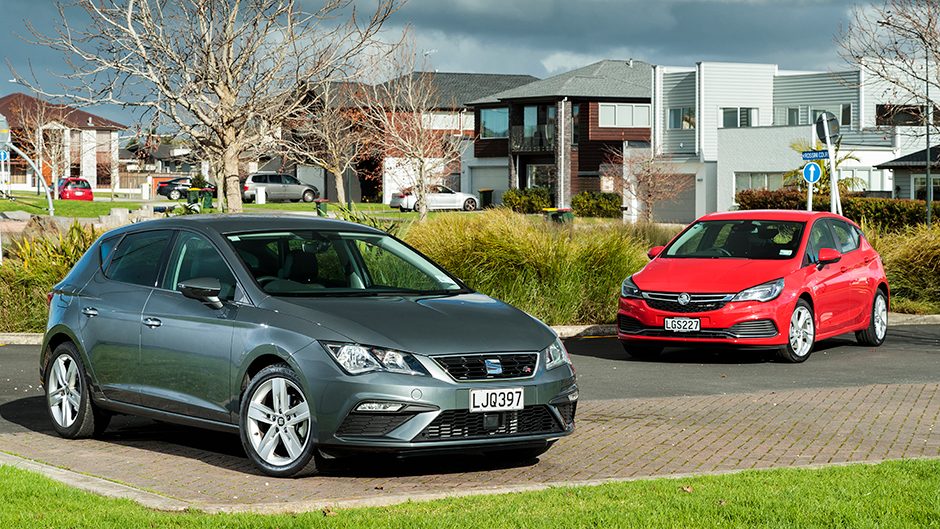 What's fun about these two is that they both look and go in an interesting manner. They're also relatively lightweight so get away with using modestly sized four potters hyped up by turbocharging. Both cost in the mid $30k area, and offer decent bang for buck. So they might not have the full suite of safety gizmos but both are five-star EuroNCAP cars.
The lion versus the star
The FR is the sane Leon for our market, the other being the tear away Cupra, and while it gets a fair amount of kit, it also leaves a bit for the options list which is the Seat way of doing things here. Ours had adaptive cruise which adds $900 – worth it for the convenience as it features the traffic jam busting stop and go feature – and shift paddles on the wheel, $350. Even without these it's still more expensive than the mid-spec Astra RS hatch.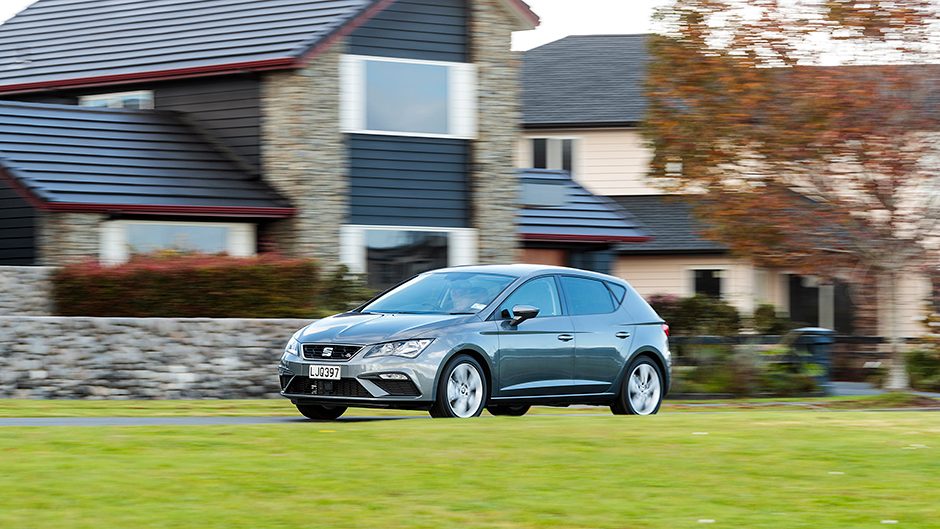 This was the one we initially thought might well be the pick of the three-strong range because it packs the RS-V's hotshot 1.6-litre 147kW/300Nm engine, with a suspension package that's set, seemingly, midway between that of the R and the RS-V. We found the latter a bit too Euro-sporty.
The engine is hooked up to a six-speed automatic whereas the Leon FR gets a faster seven-speed dual-clutcher. Its engine is a bit smaller, 1.4L, but it too features forced induction and while the numbers aren't as solid, 110kW and 250Nm, the Leon weighs 60kg less and sports better economy. Moreover with its slick shifter it isn't out of the hunt.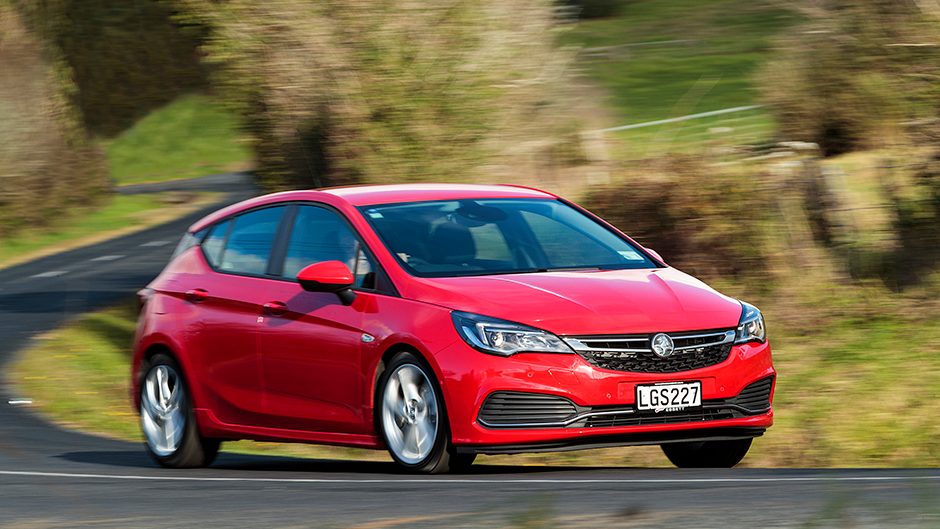 Only one in it?
The RS proved a scorcher. Previously the Astra RS-V raced to 100km/h in 7.5sec, but the tester was green. In much cooler conditions, the same engine in the slightly lighter RS helped it blitz into the sixes, the little devil managing a best of 6.66sec. That's only a couple of tenths behind the Golf GTI and just goes to show that turbos give of their best in low ambient temperatures. The overtake was also a bit quicker, by around 0.4sec (4.46sec).
How the RS goes depends on the drive mode chosen. In Normal it upshifts early and hauls itself about at low revs, aiming to meet its combined fuel figure of 6.3L/100km. Our's got close; on a light throttle you'll see sevens, and given free rein it only just made it into double figures. In the Sport mode things are a bit more energised, especially heading into corners under brakes where it downshifts and tends to hold the lower gear for a time. You'll not see top gear much either until doing European motorway speeds. Best output is produced at revs between 4500 and 6000rpm, the latter the absolute maximum. But there's properly usable drive between 2500 and 4000rpm when keeping things real.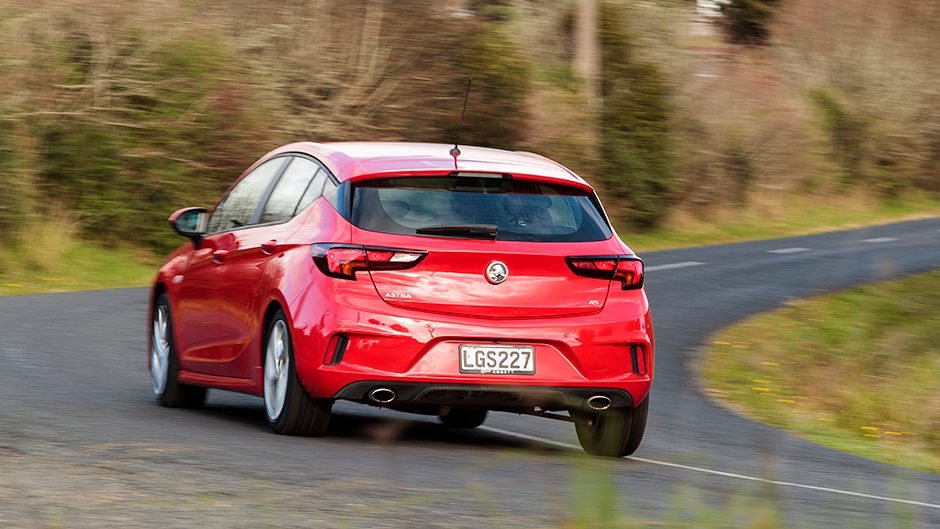 So it goes pretty well, and RS proves a handy drive too. Recall this won European Car of the Year in 2016. It is underpinned by a decent chassis and sorted suspension, fettled by the Holden team across the ditch. RS is a bit softer than RS-V so works better on our lumpy roads, treading a superb line between body control and grip in corners, of which there's plenty, and absorbency.
The RS even rides quietly on grippy Michelin Primacy 3s. Only seat comfort detracts from ride – you tend to sink too far into the squab, a sensation heightened by the lowest seating position that feels truly slammed. Rounding out this surprise package is electric steering that works well, with nice weighting and only minor torque steer, a good trick given 300Nm flows to the fronts.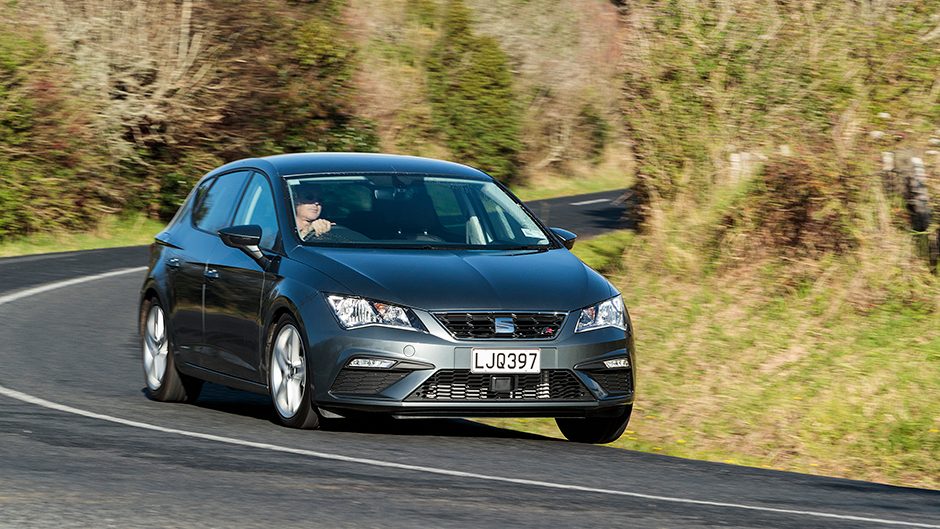 King Leon?
Many folk won't even have heard of Seat. Think of this as a Spanish Golf, same chassis, similar powertrain, cabin layout and parts. Where Skoda is the sensible and spacious arm of the VW empire, Seat is the lively, dynamic, youthful and exuberant division. For proof, take a Leon Cupra for a drive; it's a riot.
You sense the Leon FR is a bit frisky by its smart styling, both inside and out. It's kind of like the designers took a Golf, had a few sangrias and let loose to make something with a touch of la vida loca. It hints at the Leon Cupra too, with suspension that's set to warm hatch, and yet beneath the zing there's some sanity, with a turbocharged 1.4 engine that has a quoted combined fuel figure of 4.9L/100km (115g/km).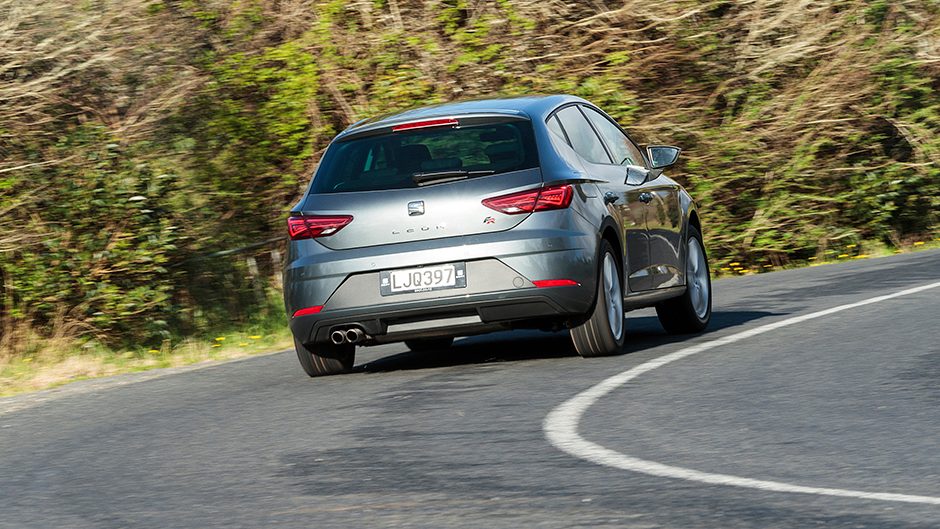 Cruising to work at the maximum of 80km/h on the NW motorway, instantaneous fuel use suggests around the 18-30 mark. What? How can it be that thirsty? Look harder and the units are in km/l, and below that there's a sign stating '2-cylinder mode'. After driving it around town for a few days it still hadn't moved off the tank full mark. Who says turbos are always thirsty?
It's a bit of a split personality, for we had it locked on Normal mode all week, where performance is pleasantly forthcoming, but there are a couple of Sport modes, one each for the engine and transmission.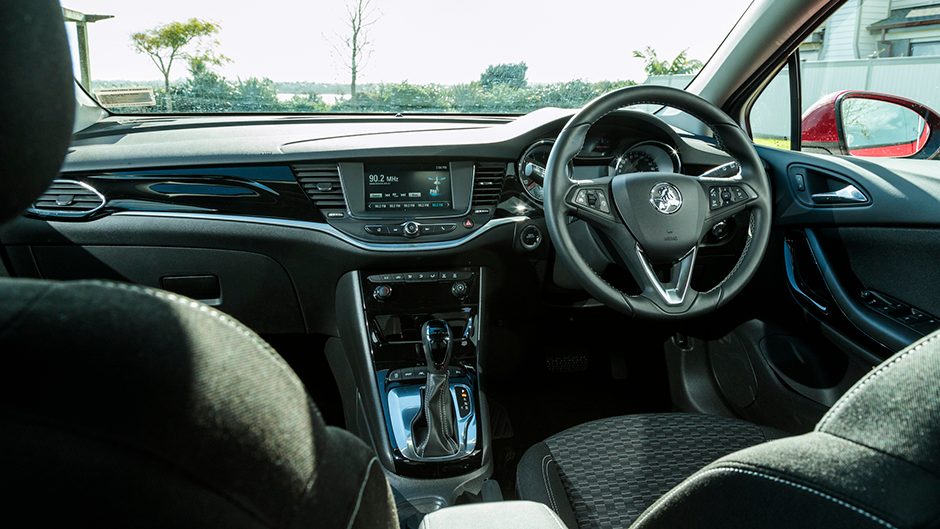 Leon not as quick but…
Never is how often this will leave Astra standing. With considerably less power and torque even its rapid-fire dual clutch transmission cannot compensate. It's best sprint time of 7.5sec and 80-120 overtake of 5.5sec put it a second adrift, and yet on road this is fully competitive with Astra RS. Odd, yes?
Not really, for both its motor and transmission seem amped on amphetamines. You never wait around for shifts to happen with dual clutch 'boxes and weighing so little this fires off the mark with little of the hesitation of some dual clutchers. The engine is a humdinger too, revving eagerly, pulling with intent from as low as 1500rpm and has real verve across a broad spread of revs. It turns from a trot to a gallop at about 3500rpm.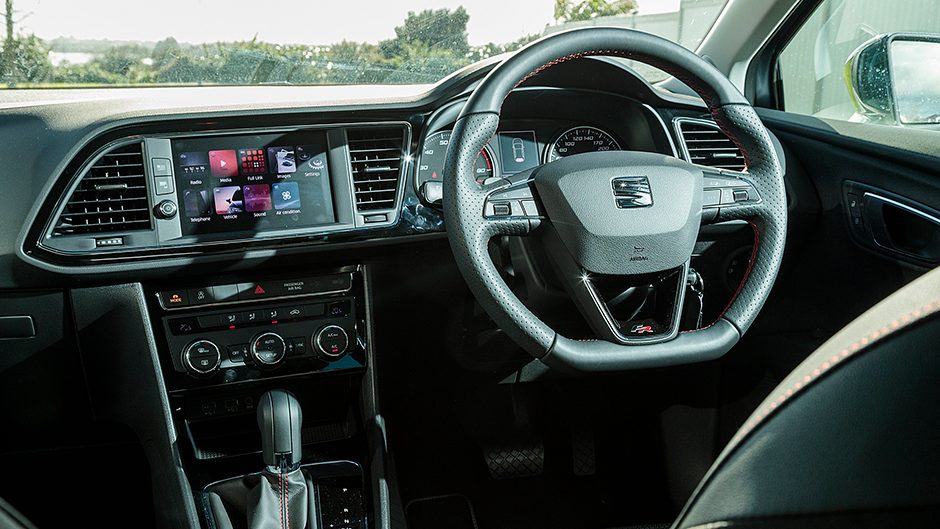 During cornering shots the little FR fired into the corners and understeer was difficult to uncover, rather like in Astra, and that's because both feature torque vectoring by brake. It works, and while both brake systems are stressed by such back and forth antics, we noted distinct fade only in the Astra. Otherwise, both have excellent stoppers.
On the go, these both unravel technical roads without undue sweat, but it's the FR that really shines. It's set up a bit firmer and the car seems to shrink around you more than the Astra, and it's a bit fiester at turn in, and more predictable, more palpable through the corners. Moreover, the gearbox is only ever helping rather than hindering. The paddles are almost surplus to needs as the control unit seems to have everything in hand. And the icing on the driving cake is a more natural and sorted driving position.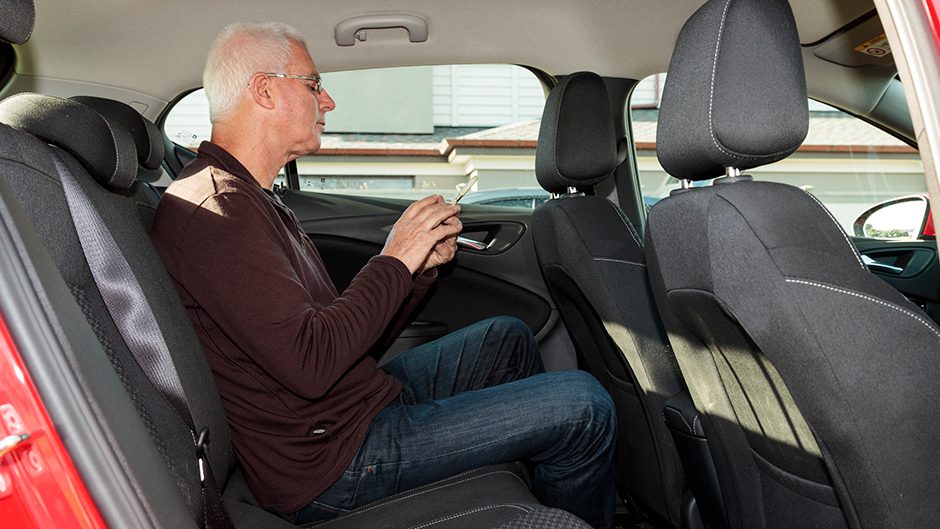 The Astra might be slightly less expensive but we reckon that with the active cruise option the kit in the FR is just as useful, except perhaps the lack of comfort entry and pushbutton start (part of a $990 option with wireless charging). We prefer the cute look of the Leon too, though others felt otherwise.
Astra better specified but fewer options
Leon might not get the clout of the Astra 1.6 nor quite the safety kit but it does come with dual zone air where Astra makes do with manual air con. It also has lumbar adjust where the RS has none, electronic parking brake to the Astra's manual system, tyre pressure monitoring, underseat storage, LED fog lights with cornering function and a brake autohold function. Astra RS comes with parking sonar both ends, comfort entry and pushbutton start, and self-parking. It also benefits from blind spot alert, and lane keeping. Both feature autonomous braking, cloth upholstery, split folding, trip computer, rear view camera with sonar, heated mirrors, and automatic wipers and lights.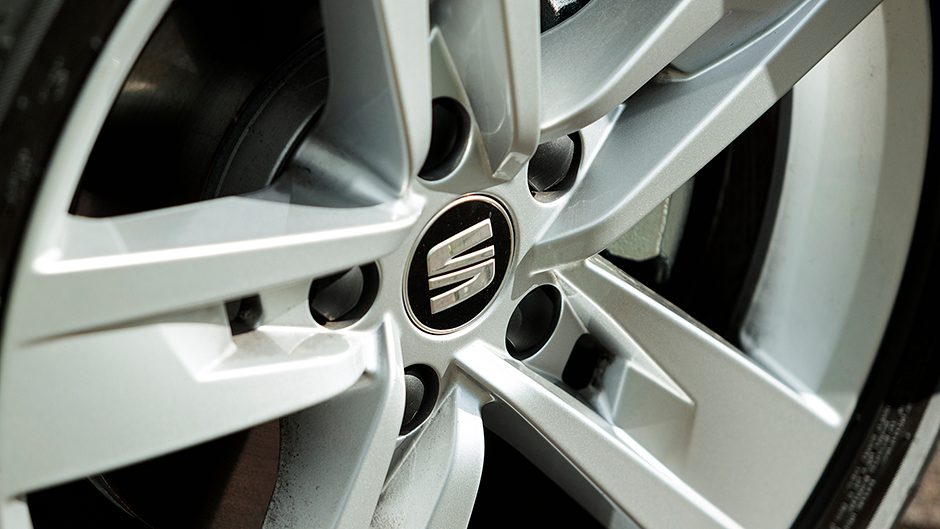 There are fewer options with Astra so if you want it all you need to opt for the RS-V model. Leon FR options we haven't mentioned include navigation at $850, seat heating ($850), leather trim plus seat heating ($2800), and a sunroof and illumination pack ($1550). A body kit will set you back $4500.
As to which wins here?
Neither is quite the complete package, but dynamically they're both ace, giving the likes of Focus Trend a good rark up and then outrunning them in a stoplight duel. It's hard to separate this pair, the RS is better equipped, quicker, easier riding and slightly less expensive, but the FR is fiesty, and a more convincing warm hatch overall with the right options. While it's almost too close to call, the fact you can get adaptive cruise on the FR might sway it for me. 'Course for similar money you can buy a new RS-V range topping Astra that has all that and more.
| | |
| --- | --- |
| Model | Holden Astra RS  |
| Price | $35,490 |
| Engine | 1598cc, IL4, T/DI, 147kW/300Nm |
| Drivetrain |  6-speed auto, front-wheel drive |
| Fuel Use | 6.3L/100km |
| C02 Output | 145g/km |
| 0-100km/h | 6.66sec |
| Weight | 1335kg |
| | |
| --- | --- |
| Model | Seat Leon FR  |
| Price | $35,900 |
| Engine | 1395cc, IL4, T/DI, 110kW/250Nm |
| Drivetrain | 7-speed twin-clutch, front-wheel drive |
| Fuel Use | 4.9L/100km |
| C02 Output | 115g/km |
| 0-100km/h | 7.58sec |
| Weight | 1263kg |