Holden's new three-tier Astra line-up arrives in New Zealand wearing its 2016 European COTY crown. Does it live up to the hype? We drive the top-rung RS-V to find out.
It has the right name the top Astra model, RS-V, the first two letters suggesting lots of speed, and the final one suggesting an added dollop of velocity. The name itself invokes images of stars and quick travel. It's all of these.

But what's it preceded by, now that Peugeot PSA has taken over Opel and Vauxhall, a.k.a. GM Europe? Well, nothing really changes there; it's still a Holden Down Under, Astra replacing Cruze. Besides, Peugeot Astra doesn't quite sound right, does it? And GM tried Opel branding in Oz, and that didn't last long.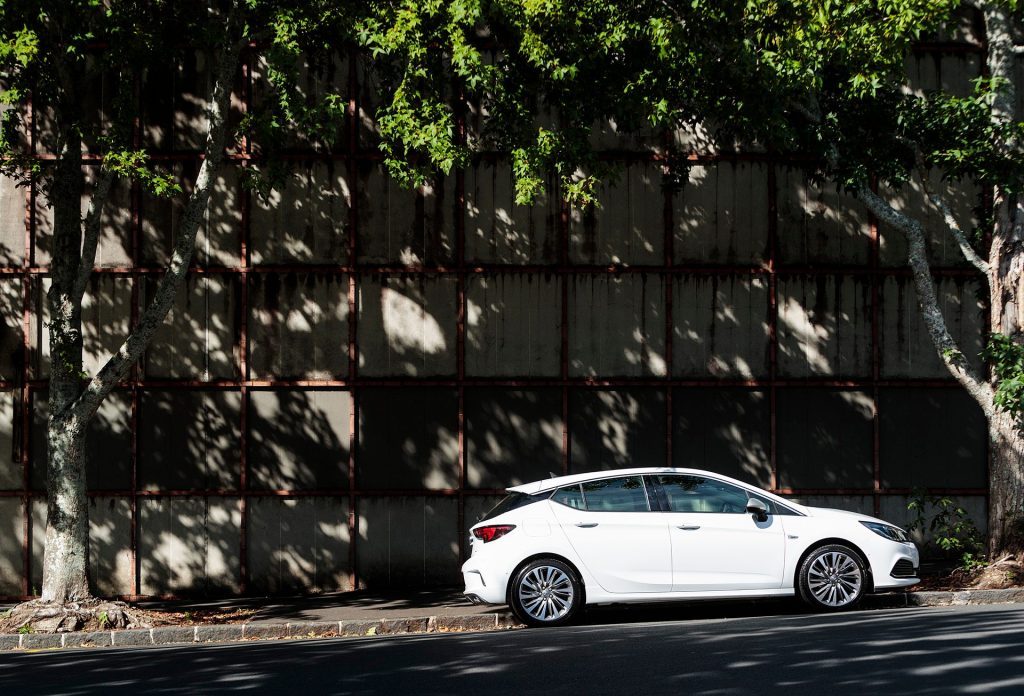 Six models available

Down our way Holden Astra, the replacement for the cheap but not so cheerful Cruze hatch, comes in three guises, the first an entry-level 1.4 R model costing $30,990 or $32,490 for the auto, both six-speeders. Then there are the midrange RS manual and auto variants, at $33,990 and $35,490, respectively. The top of the tree RS-V, as featured here, also comes with both transmission options, and costs $36,990 and $38,490.

There's a $1500 driver assistance option pack for the R variant that contains items like forward collision warning and autonomous city braking, lane keep assist, a leather-bound wheel and rain sensing wipers. Another option pack (Touring) is for the top RS-V model only and consists of adaptive cruise control with autonomous braking that's active at all speeds, and an electric sunroof.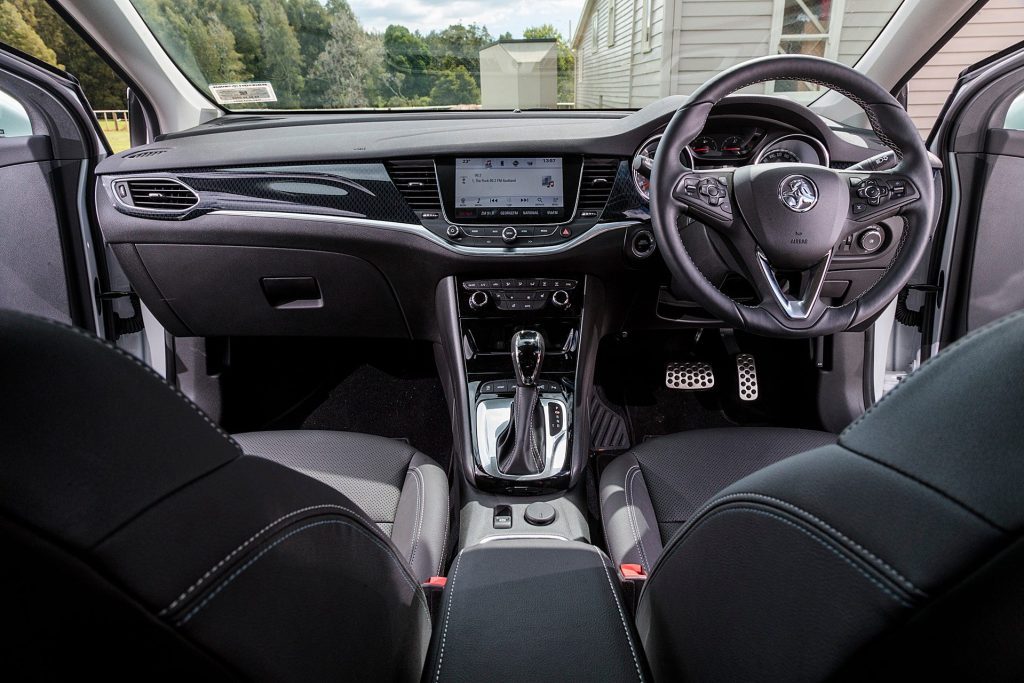 Star drive
So does the Astra RS-V really live up to its speedy lettering? Unsurprisingly it does, but then its lardy predecessor hardly set the world alight. With Cruze it really didn't matter if it had the 1.4 or 1.6 turbo engine, acceleration and passing ability were still only passable, high eights or low nines for the 0-100 run. However both were inestimably superior to the atmo 1.8 that the car was initially lumbered with and that we and others complained long and hard about. It was eventually taken out to the back paddock and shot through the crankcase.

Now that GM has turned its attention to Europe for its compact hatch instead of Korea we get a product that's inestimably better than its Asian predecessor. It has both the powertrain and chassis that for so long Cruze struggled along gamely without. Even in 1.6T form, it weighs fully 150kg less than its Cruze equivalent, and with 147kW and 300Nm underfoot, it feels vastly quicker, particularly for something that kicks off at $35k. Figure on 7.5sec to reach the metric tonne, and an overtaking time of 4.8seconds is fully two seconds quicker than the former 1.6T Cruze. Not only that, this outpaces the Ford Focus and Mazda3 opposition handily, by over a second on both counts.

Its six-speed auto is a decent accompaniment too, not that it is class leading for responsiveness or speed, but it's more than adequate and certainly helpful rather than a frustration. There are no shift paddles though, oddly. On fuel use, we saw a best of 6.1L/100km, just below the quoted average of 6.3L/100km, and around the nines in town, though double figures are also possible.
Smooth looks and ride?
It's a decent look too, designed in Germany, not that it stands out especially, but then with all modern offerings, each looking for good aeros, there are bound to be visual similarities. Inside, it's vastly smarter than the dreary Cruze interior.

What doesn't quite translate, however, from Europe to our side of the world is how Astra RS-V handles our rather indifferent road conditions. We're not so sure the top model is the best one locally. It's not that it isn't a fine handling front-drive device – it's genuinely fun when pushed on smoother surfaces and it also steers and turns well – but the top-shelf RS-V is designed to ace European conditions and our roads are a far cry from theirs. With little hot mix out of town, we make do with chipseal that's run roughshod by heavily laden multiwheeled trucks, and consequently the sports suspension set-up of the RS-V handles the roughage of our unruly roads somewhat unhappily. It's not so much that the suspension doesn't compress and rebound appropriately over dips and undulations but the damping and/or rollbar settings are overwrought so the ride at open road speeds is uneven and fidgety, not aided by low profile 225/40R18 Turanzas that seem to roar their disapproval of the unkempt surface underfoot.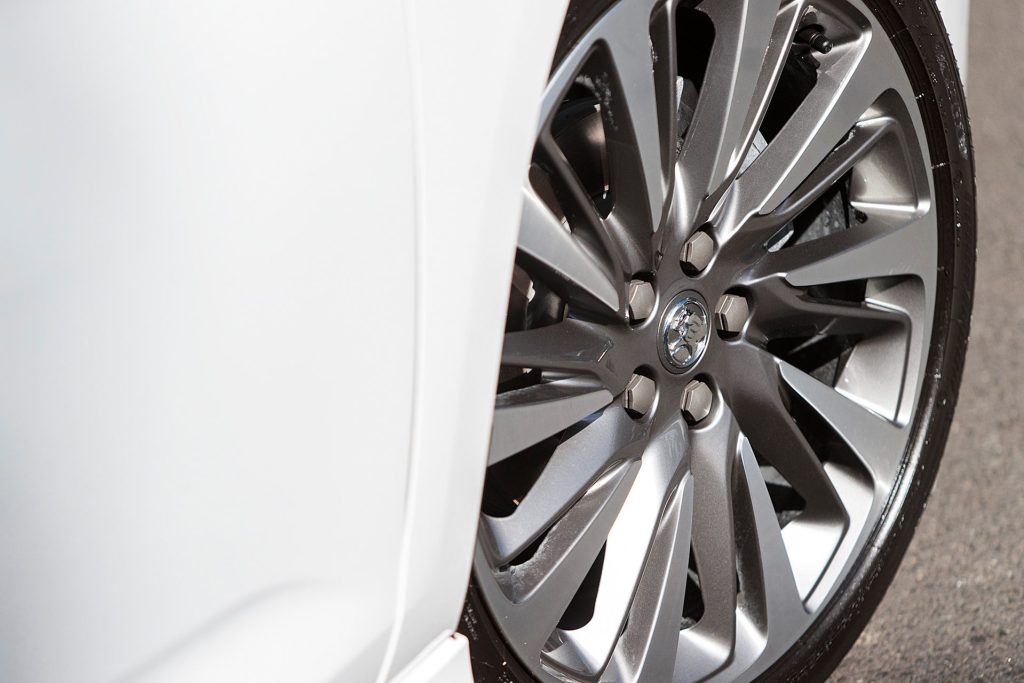 Perhaps the ride nervousness wouldn't be so much of an issue if the seats of the top Astra were filled with a little more foam taken from the 'soft' bin. For after a half hour or so of jostling on Kiwi roads, your own seat seems to be squirming uncomfortably. At least there's some lumbar adjustability and seat warmers help soothe things but not so much in early Autumn.

At launch, we remarked that the 1.4 with its softer suspension tune and easier going rubber rode far better over the roads we plied for the Aussie introduction of Astra. Only once here, the ride firmness of the RS-V is even more readily apparent.

Because it came from Europe in two states of suspension tune, the Holden engineers in Australia opted to leave the RS-V rates as they were, and elected to recalibrate the steering only to control for the higher camber of our roads.
Guess they thought it worked alright on their roads, many of which are equivalent to our expressways, only with better tarmac.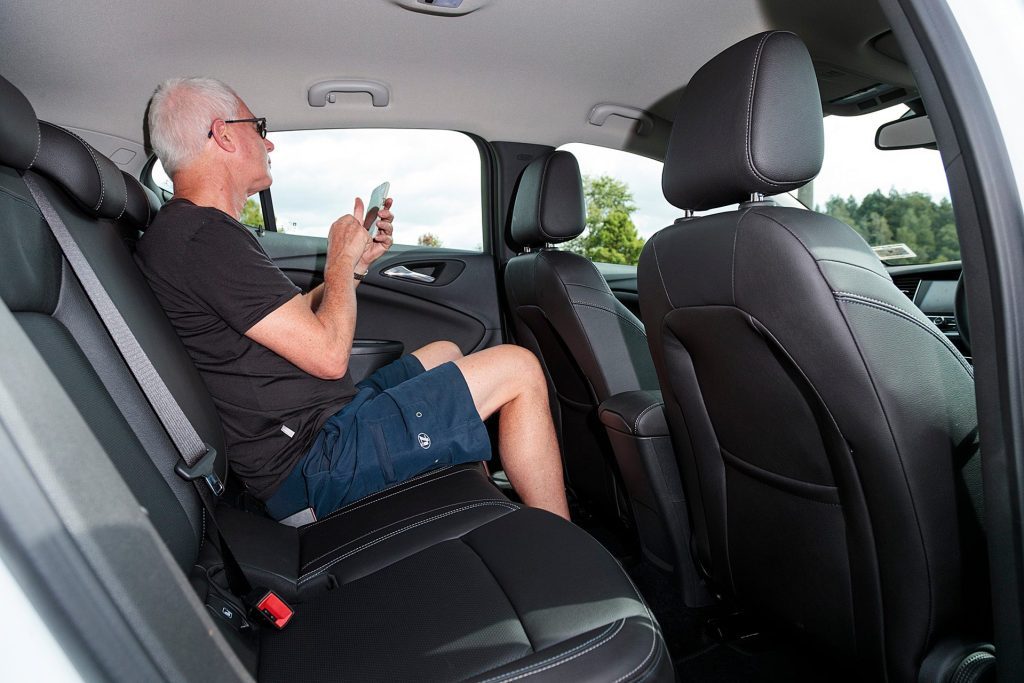 Is the optioned R the best bet?
Still, it's a shame because ride aside, the Astra is otherwise a pretty decent thing that competes in a crowded, cut-throat area. Rear seat and hatch space are about mid-pack, the latter 370L. All models get six airbags, ESP, air con, cruise control and speed limiter, and MyLink infotainment with Apple CarPlay and Android Auto, playing via a six-speaker sound system. The upper models gain a five-star safety rating because of their standard driver assistance packs, ANCAP saying the R is unrated.

In the RS-V there's also embedded sat nav and voice control, along with a bigger eight-inch screen, and a colour cluster for driver trip data. Count also on self parking, rear camera with sonar back-up, dual zone air, cruise with speed limiter, and 18-inch alloys. All the 1.6-equipped vehicles get a city-speed AEB system, blind spot monitoring, lane keeping, and collision warning. There's also comfort entry and push button start, LED tail lamps and DRLs, electric parking brake, auto wipers and lights, and even a heated steering wheel. Remote engine start might be handy for those bitterly cold South Island mornings.

Given the firmness of the RS-V ride during country running, you might want to check out the 1.4 R auto model which rides softer, also goes well, and sips 91 fuel at a claimed rate of 5.8L/100km. Optioned up with the driver assistance package we feel this might be the Astra-logical model. Whatever, Holden's compact hatch is at long last competitive with the the more interesting members of the class, like Mazda3 and Ford Focus, and not just on price. Not before time too.
| | | | |
| --- | --- | --- | --- |
| Model | Holden Astra RS-V | Price | $38,490 |
| Engine | 1598cc, IL4, 147kW/300Nm | Drivetrain | 6-speed auto, FWD |
| Fuel Use | 6.3L/100km | C02 Output | 148g/km |
| 0-100km/h | 7.50sec | Weight | 1356kg |