If you thought the upcoming Ford Mustang Dark Horse had enough giddy-up, no you didn't. That's because America's favourite performance brand Hennessey has gotten its hands on the reins and upped the power by an impressive 70 per cent.
Called the H850, the muscle car's naturally aspirated 5.0-litre V8 now makes 850hp (633kW) and 880Nm of torque, a fair bit more than the standard engine's 372kW output.
Hennessey managed to squeeze the extra ponies out with the addition of a supercharger, upgraded fuel injectors, and a new fuel pump, while HPE Engine Management software orchestrates everything going on under the bonnet.
Like the factory car, customers can option the H850 with a 6-speed manual or 10-speed automatic transmission.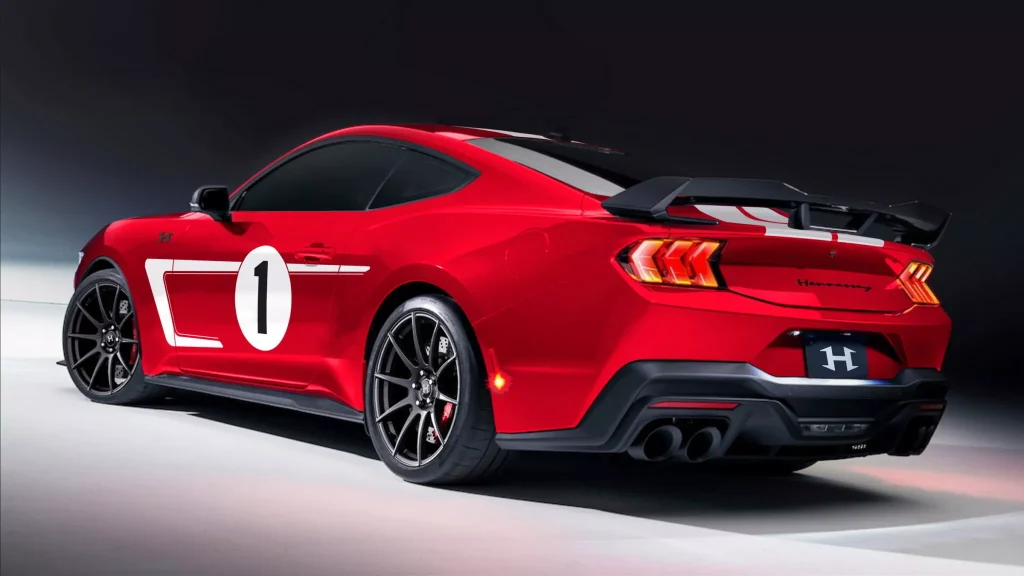 To show what this pony is truly made of, Hennessey has added a carbon fibre splitter, side skirts, and a rear spoiler, as well as a set of forged aluminium wheels. Inside, the headrests have been specially embroidered with the company's own branding.
A unique 'Heritage' graphics option is also available, draping the Mustang in white racing stripes and a number on each door.
Production of the Ford Mustang Dark Horse H850 by Hennessey is expected to begin in the fourth quarter of 2023. It isn't known whether the package will be available outside of the United States.