The 883 is about as little as you can pay for a new Harley, Street 500 aside. It looks the part but does it deliver?
The Iron 883, so named after its engine capacity in cc-age, is part of H-D's Sportster range that dates back to the early 50s, and in so far as cost goes, it slots above the entry-level 500 but beneath most other H-D offerings. So it is one of the least expensive ways of getting into what looks like a traditional Harley. The Iron 883 features a peanut-style tank, a classic 45-degree air-cooled Harley V-twin that seems to almost float in the frame – you can see air behind and in front of it – while there's a skinny 19-inch wheel up front and a slammed 16 at the rear to give it that dragster look. Other cool aspects include the unlockable alloy petrol lid, inverted indicators up front and mirrors with short little stalks that look fabulous but show mainly elbow patches. Everything but for a few items is blacked out too, so it has a from-the-factory custom look about it.
There's not much to the Iron 883 either; a couple of wheels, a motor and frame, a single disc either end, a lone instrument, and bobber-style tuck-n-roll seating for one. No radiator either. So in that way it is the essence of a stripped back bike with the bare essentials. It only gets five gears too, and there's not even a chain. This uses belt drive so requires less maintenance.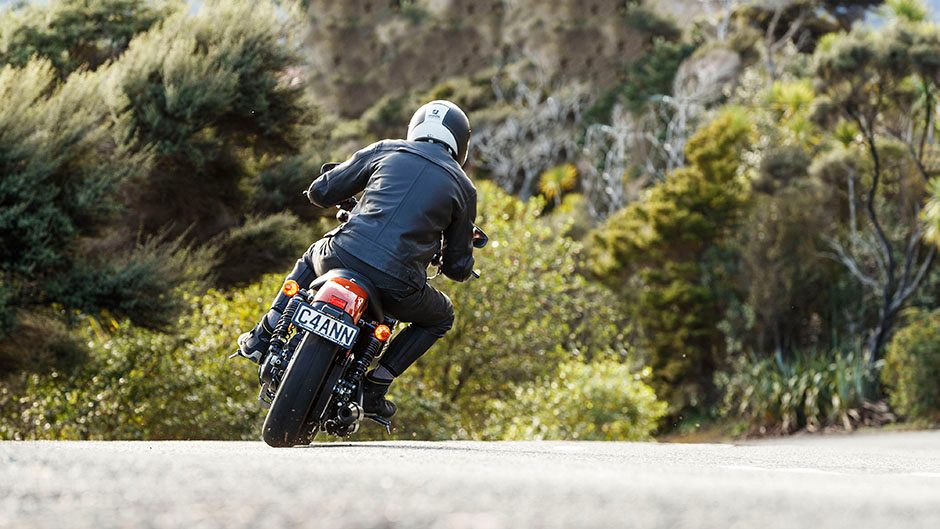 It's the same simplicity for electronics; there's ABS brakes and that's it. No engine modes, no fancy TFT screen, no traction control. There's not even an ignition key but instead the usual Harley proximity fob. Just have it on your person, extinguish the kill switch, hit the starter button, hold the bike upright, the stand flicks back home, slot it in first and away you go.
Even the lone instrument is simplicity itself. There's an analogue speedo, and the rest of the limited data in numerals you scroll through via a button on the left switch block. So you get the time, an odo and two trip meters, and gear and revs, the latter being what you leave it on permanently. No fuel gauge here and with only 12.5L-odd you're not going far, but then your butt will let you know that too. Like with most Harleys, you can change the seat if it doesn't suit.
The appearance of this grows on you, and it harks back to bikes from last century. If you want a classic Harley look but don't fancy paying too much for it, the Iron 883 may be a bit of you. Just be aware it's definitely of the traditional cruiser set, so it vibrates at idle, it's cornering clearance is somewhat limited (less than 30 degrees either side, but only really a problem in tight going), and the riding position won't suit everyone (a bit crunched up for taller folk). It's not as low slung as some H-Ds and at 760mm, your instep doesn't have to be huge to straddle it easily. So gals and guys can equally apply. The pegs are also raised up to give it a modicum of ground clearance and they're mid-mounted, meaning taller folk will tend to ride it legs akimbo. The air filter on the right side looks like it might run into your knee or vice versa but it simply is not an issue.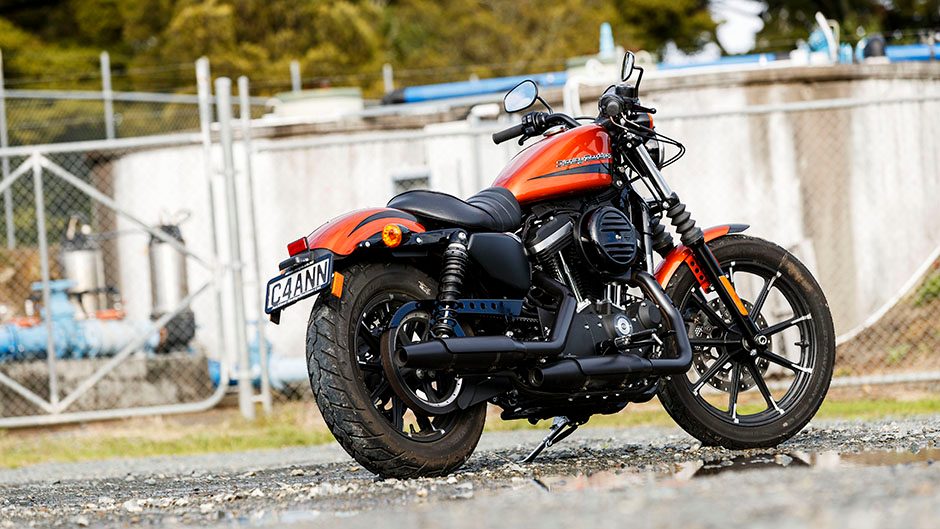 We found ourselves getting a sore back after an hour or so in the saddle, and sore glutes as well, for the seat isn't all that plush, though it does look fancy. A touring Iron this is never going to be, especially on windy days when you feel akin to washing on a line. Downwind though, like on any naked bike, it's awesome. Because your knees don't grip the tank you need to lean forward and hang on into the breeze but not anything like as much heading home.
You'd not describe the 883 as any kind of rocket but it does sound great in that air-cooled V-twin way. It weighs in a bit over 250kg and has 37kW and 73Nm to its name. So it's never going to exactly pump iron, but the bigger torque figure is where the 883 is at. From anything above about 2000rpm it hauls away energetically enough, though is slow to rev and runs out of puff at about 5800rpm. In a straight line it outpaces the Street 500 but not by much. So think around seven seconds to make it to 100, and just under six seconds for an overtake. You only need downshift once for most such manoeuvres.
The transmission itself feels old school too, upshifts crisper and cleaner when undertaken at about 2300rpm, short-shifting into the next gear. This it does merrily in town, making it feel easygoing. And on that the engine is turning 2850rpm at 100, and an even 3000 equates to 105km/h. At this speed it is perfectly happy, relaxed, cruisy like a good cruiser should be. There are some vibes at the open road limit that make the mirror images somewhat indistinct but as mentioned they aren't annoying.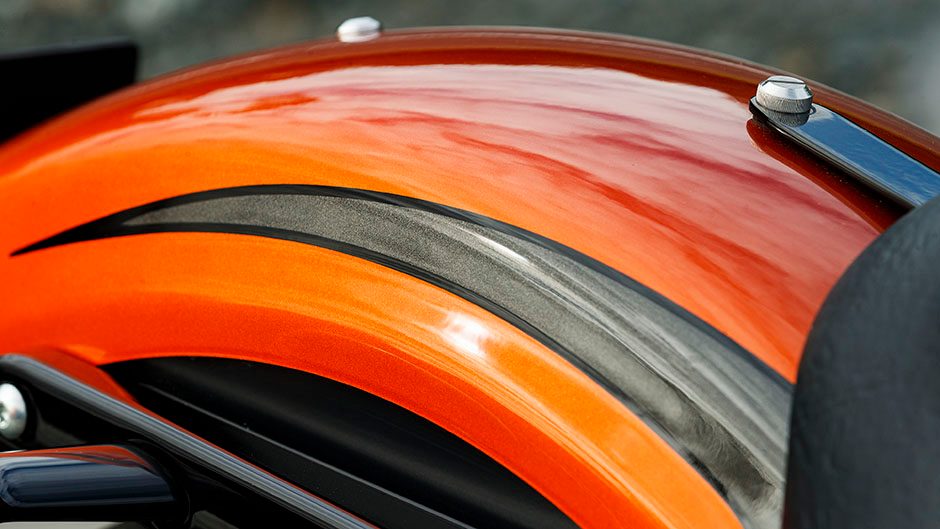 This steers quite well, and is stable, while feet-up turnarounds are possible. What you do notice though is the not so great ride quality, a reflection of short travel at the rear. This is clearly designed more for the freeways of the US than our rumpty secondary highways. Your back takes a bit of a bashing over surfaces that are less than smooth.
There's simplicity in something like this though and it's also one of the most unthreatening middleweights available today. For that reason, this will likely appeal to those who want the badge, and the signature H-D look and sound without an outrageous outlay.
| | | | |
| --- | --- | --- | --- |
| Model | Harley-Davidson Iron 883 | Price | $16,995 |
| Engine | 883cc, air-cooled, fuel injected, 37kW / 72Nm | Drivetrain | 5-speed, belt final drive |
| 0-100km/h | 7.28sec | 100-0km/h | 40.15m |
| 80-120km/h | 5.82sec | Weight | 253kg |