The Classics Museum in Hamilton is possibly the most visited collection of classic cars in the country. We drop in and chat to owner and founder, Tom Andrews, arguably New Zealand's most passionate car collector
Hamilton entrepreneur, Tom Andrews, says that the accolade of New Zealand's best motor vehicle collection deserves to go to the Bill Richardson Transport World museum in Invercargill. However, he's happy that his 150-car collection housed at the Classics Museum in Hamilton is proving highly popular, with a steady stream of visitors through the week and attracting large numbers on the weekend.
"We're in a kind of 'golden triangle' here in Hamilton, as it's an easy drive from Auckland and Tauranga, and according to our book we get lots of visitors coming from all three cities. "It's often hard to find a seat in the café on the weekends." Those numbers are supplemented by a good many overseas tourists.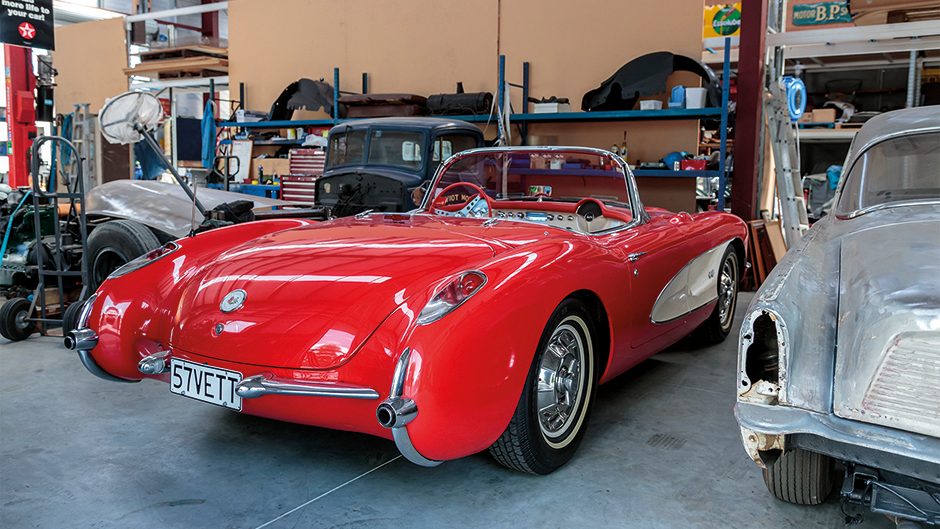 "Trip Advisor has the Classics Museum listed as the second best attraction in Hamilton (after the city's spectacular Botanical Gardens). They list the Waikato Museum in 12th position." A self-made man who emerged from a challenging state house childhood, Andrews has plenty of reason to be proud of his achievements. His contracting business, property development and investments have all been successful, allowing him to amass an enviable personal collection of cars, motorcycles, and auto-memorabilia.
Yet there's an extra spark when he talks about the museum rather than the successful innovations he applied to road engineering that allowed him to win contract tenders. You get the impression that this high achiever is proudest of the museum above all his other business endeavours.
Andrews started collecting cars at an early age, and always had two or three in the garage during the formative years of his now wide-ranging business interests. He now owns 150, and always keeps around 30 registered so that he can drive them occasionally. The museum displays between 70-80 of the vehicles at a time, and the display is constantly changing to keep the visitors coming back for more.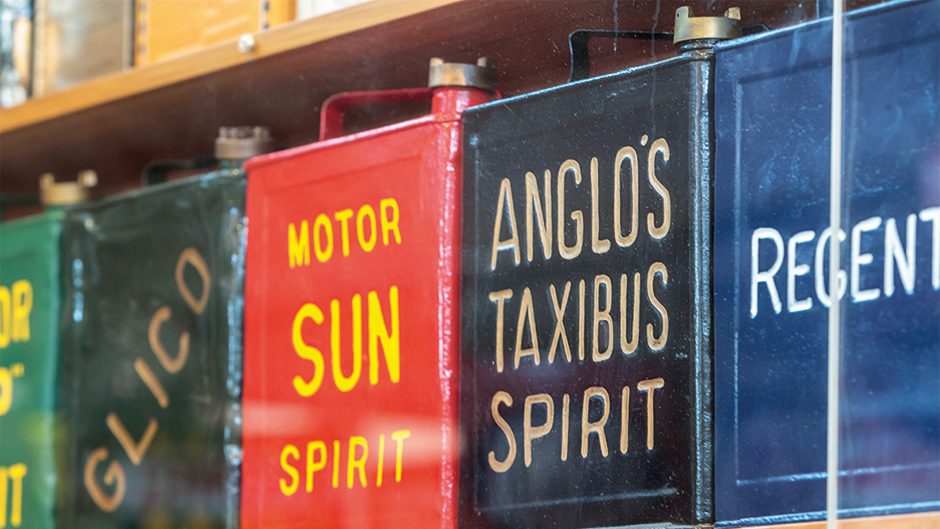 Attached to the museum is a large workshop for the restoration and refurbishment of classic cars. When these projects are finished, the museum announces their 'unveilings' on its Facebook page so that supporters can join in the celebration. "Usually, around 350 people turn up."
One of the most ambitious projects currently being undertaken in the workshop is the restoration of a 1937 Bugatti Type 57 Ventoux that will be transformed into an Atlantic Type 57SC during the process. It's not the first time that this particular Bugatti has changed body styles, and Andrews says such chameleon-like shifts in body style were once common for cars belonging to the rich and famous.
"Owners had summer and winter bodies that they changed seasonally." His research has shown that the car with its 57579 chassis and 417 powertrain numbers originally came with a Gangloff open tourer body, and that the Ventoux body previously belonged to another Bugatti Type 57 made a year later in 1938.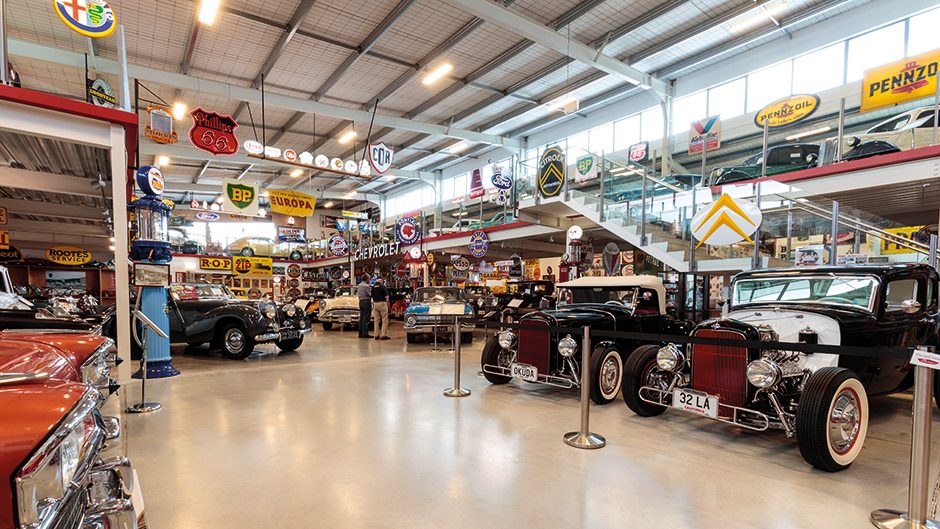 "We will restore the Ventoux body as it is beautiful and valuable in its own right and it'll eventually be displayed at the Classics Museum.
"Our first focus will be to build the Atlantic. We see the Atlantic as one of the greatest bodies made by Bugatti, it is a significant slice of Bugatti history, and is by far the most valuable body in the world today."
Back in the 1930s, Bugatti charged 70,000 francs for a Ventoux body, 80,000 francs for a Gangloff body, and 150,000 francs for an Atlantic. There are currently just two Atlantic Type 57 SCs in the world today, with one belonging to Ralph Lauren and the other owned by the Mullin Automotive Museum in California. "With the running gear number matching the chassis number, the Bugatti is in perfect condition for restoration as it is complete and has never been pulled apart."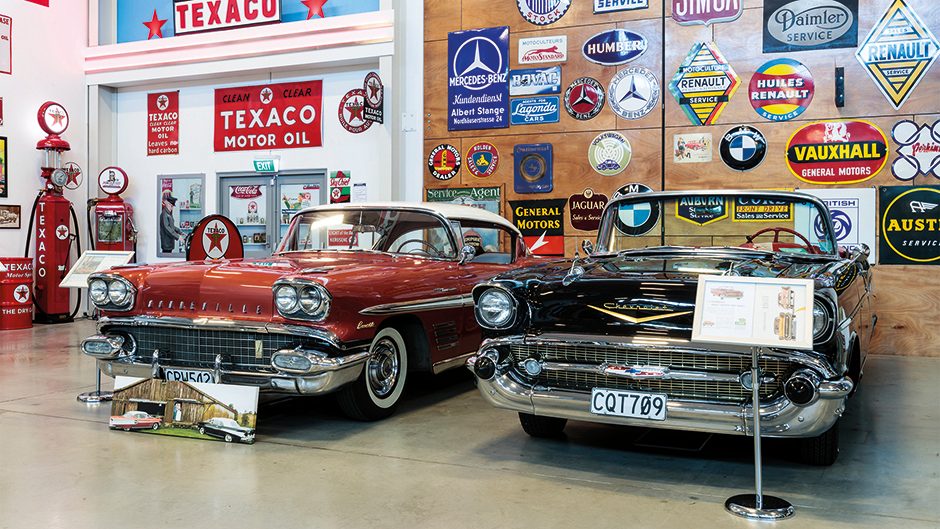 Andrews bought the Type 57 at the auction of a neglected collection once owned by French transport company mogul, Roger Ballion. The 60 cars that went under the hammer included rare Ferraris and Talbot-Lagos as well as Bugattis, and attracted a lot of interest worldwide, with more than 2600 collectors registering to bid on the cars. Tom's successful bid for the Type 57 was worth $500,000, and he's spending that sum again on the restoration and Atlantic conversion.
He estimates the car will be worth around $1.5million when it's finished, a fraction of the estimated $40million value of the Lauren-owned Atlantic. No expense is being spared on the Bugatti. Even the Ash-wood frames made for the alloy body rig are built from the timber stockpiled at the historic Bugatti factory. A pair of original Marchal headlights will complete the car, the restoration guided by plans sourced from the Bugatti Trust.
"We're well on the way towards finishing it, and look forward to the day when it goes on display at the museum.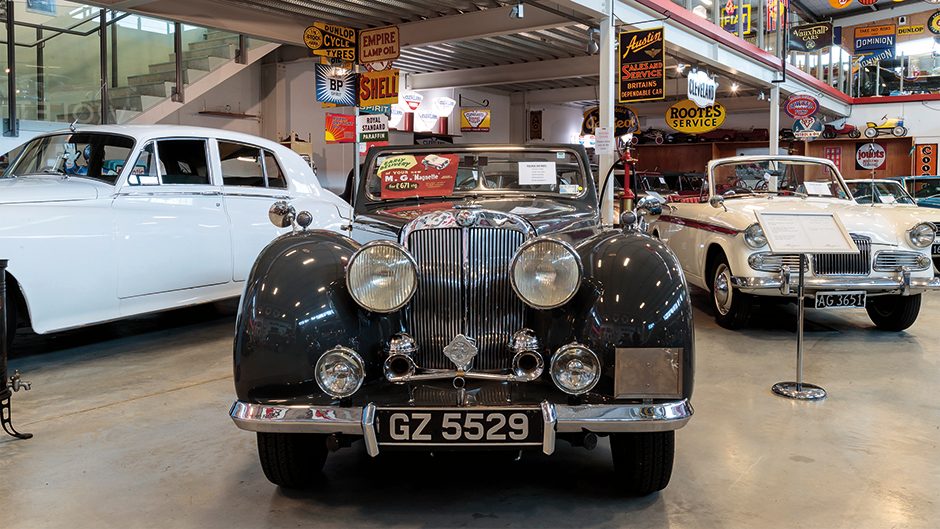 "It will be a worldwide attraction at home here in Hamilton, New Zealand."
When asked which of his 150 cars is his favourite, Andrews quickly points to the red/white two-tone 1957 Corvette convertible. "I've got more expensive cars, but for 20 years I had the model of that car on my bedside table.
"You'll always get the car if you've had a model of it for that long, and it's highly satisfying when you do." He's often seen at the wheel of his 1938 Citroen Light 15. "People see me in that around town, and probably think who's that loser (in that old French car)?" Part of his motorcycle collection includes one of the late Ivan Mauger's World Championship-winning Jawa speedway bikes.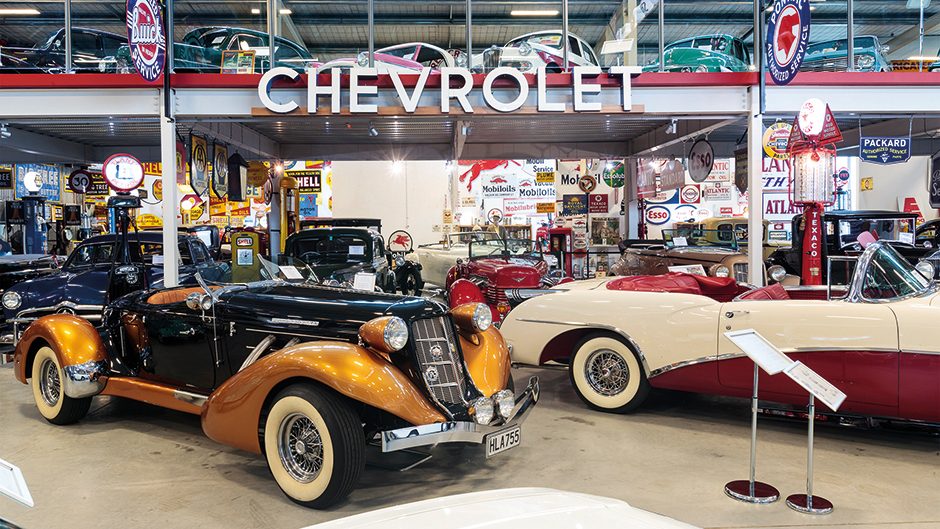 "I'd go to Forest Lake Speedway every weekend – my brother raced a sidecar with a Jawa attached to it that was just like Mauger's." Despite all the Auburns, Corvettes, hot rods, and iconic muscle cars on display, not to mention the exotic Bugatti taking shape out back, Andrews wants visitors to be able to connect with cars that might have once been part of their family.
"I'm not just into the flash stuff – I want people to come in here and say 'omigod, Dad had one of those!'" Hence the large collection of mainstream British cars on display on the mezzanine floor of the museum, all resulting from an affection for doughty British iron that Andrews first developed during his ownership of a Morris Minor Convertible in his teenage years.
Facing them is a healthy collection of little Euros, including Borgwards, Lancias, Auto Unions, and Porsches. "The little Brit cars of the '50s, '60s, and '70s probably get the most attention of all the cars on display." There's also an extensive collection of micro-car. Andrews recalls NAC pilots driving little Messerschmitt KR200 cabin scooters around Hamilton in his youth. That was during one of his first jobs, working at a Mobil garage, filling up bottles bearing the brand of the flying red horse.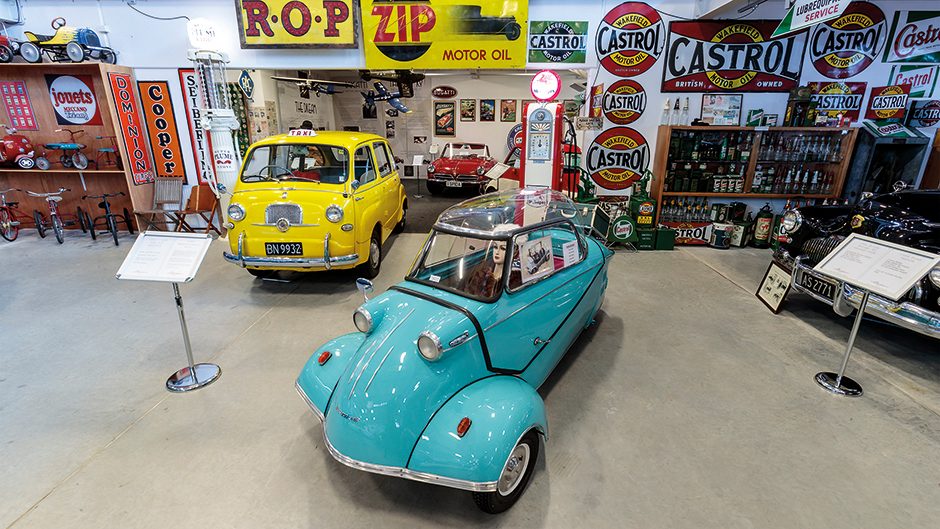 That experience would trigger a passion for collecting auto-memorabilia later in life. Another motivator is his desire to preserve historic items for future generations. "There used to be an historic Shell station down by the lake, housed in a beautiful art-deco building – Perceval Motors. It really pissed me off when the council pulled it down."
So he's keen to show the public what a New Zealand garage used to look like, and, for me, the display, with a historic Lycoming racecar in unrestored condition in its midst, is worth the $20 entry price to the museum alone. Inspired by fellow auto-memorabilia collectors, Steve and Sue Keys, Andrews has amassed lots of oil bottles, banners, signs, and pumps from brands like Shell, Europa, and Big Tree.
One of his favourite pieces is a pump globe from days when Shell had a blue stickman as a brand mascot, and he places a high personal value on the black oil tins used by Shell in the 1950s. Andrews and wife Diane were first inspired to create the museum some seven years ago while visiting an A&P show in Pirongia. "We were walking amongst the crowd, and decided that we should do more for our community."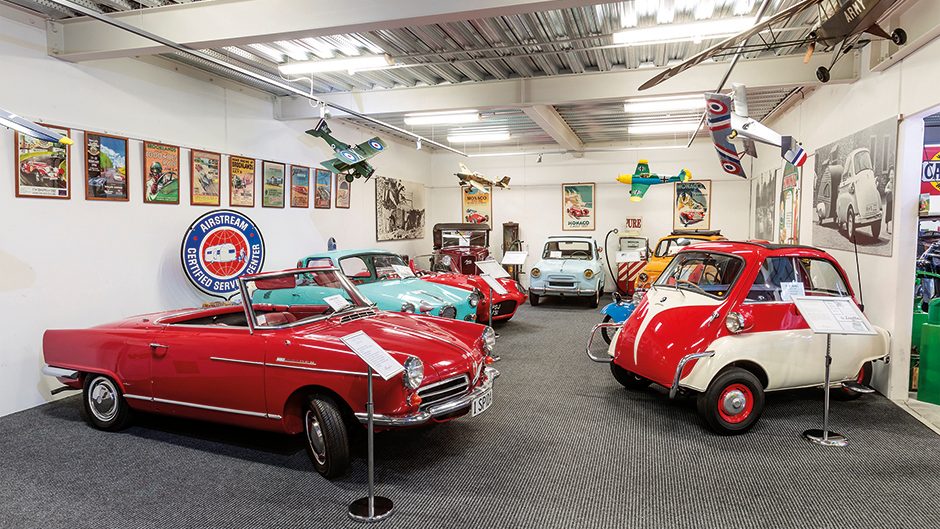 "There's so many good people in the world, so we decided it was time to start sharing the collection with them." That was seven years ago, and the museum is now owned by a trust so that it will always remain a part of Hamilton's culture. Along with Diane, long-time helper, Wayne Johnstone, is a key participant in the museum. "We throw ideas at each other, then Wayne gets to tidy everything up."
Andrews says New Zealand is one of the best places in the world in which to source old vehicles. "From the '40s to the '60s, cars were hard to buy because you had to have overseas funds. So we had to look after all the old cars carefully because you couldn't just go down the road and buy another one."
For a taste of that era, the Classics Museum, in Railside Road, Hamilton, is open seven days a week, from 9am to 4pm.