BMW's onslaught of new releases has continued today, with the global unveiling of its revised 2 Series Active Tourer MPV; a more compact solution for those wanting spaciousness without SUV proportions.
It's longer and wider than the outgoing 2er, with 32mm more length and 24mm more girth. Naturally it gets a wider track, too. The cabin is all-new, too, bringing the model in line with the likes of the 1 Series and 2 Series.
Inevitably, the biggest talking point of the Active Tourer's new styling is likely to be that big grille on the front. The premium MPV has been given X7-still kidneys on the front, continuing BMW's push for bolder faces across its line-up.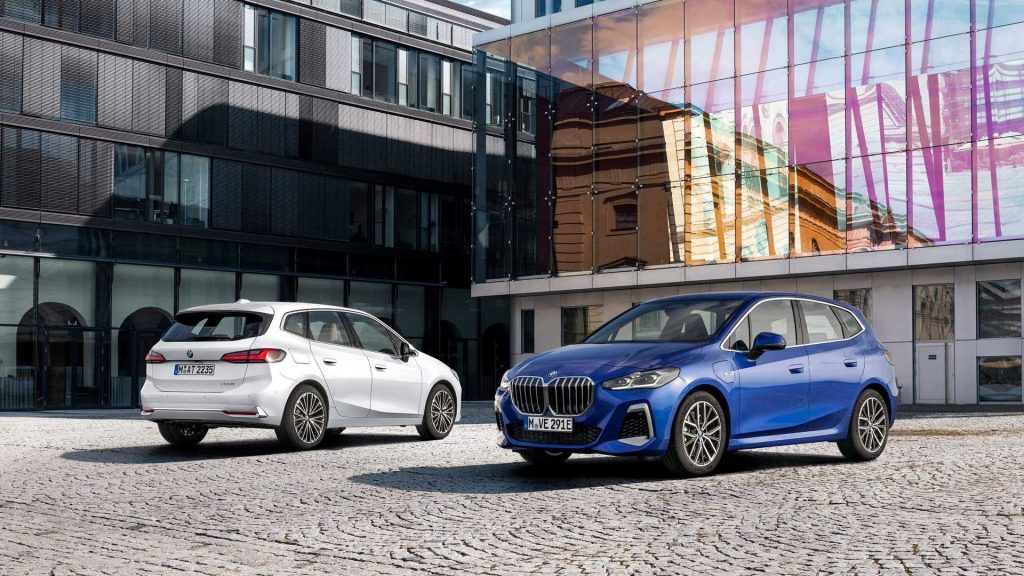 One neat feature of the grilles is that they come with BMW's active aero feature, which adjusts flaps in the grille to decrease drag at certain times. These make the Active Tourer one of the most slippery cars in class, with a drag coefficient of 0.26.
For its launch, BMW has confirmed four engine options. There's two 1.5-litre turbocharged three-pot petrols, producing 100kW and 125kW, respectively. There's also a 2.0-litre turbodiesel capable of producing 110kW.
The most powerful engine at launch is a 2.0-litre turbofour, capable of producing 160kW/360Nm and able to sprint to 100km/h in seven seconds. But, it's likely to be pipped for overall output by the two plug-in hybrid powertrains. Details for these engines have yet to be confirmed.
However, that didn't stop BMW from releasing what its flagship plug-in hybrid Active Tourer, the 230e xDrive, will look like. It's the blue model featured in these pictures (the plug-in portal positioned on the left-front fender).
Inside, the big story is the addition of BMW's new iDrive 8 operating system, which is accessible through the 10.25-inch digital cluster and 10.7-inch touch screen. The new OS uses machine learning to understand the driver's habits, deep levels of customisation, and more. It only debuted on the iX, making the Active Tourer one of the first models to get it.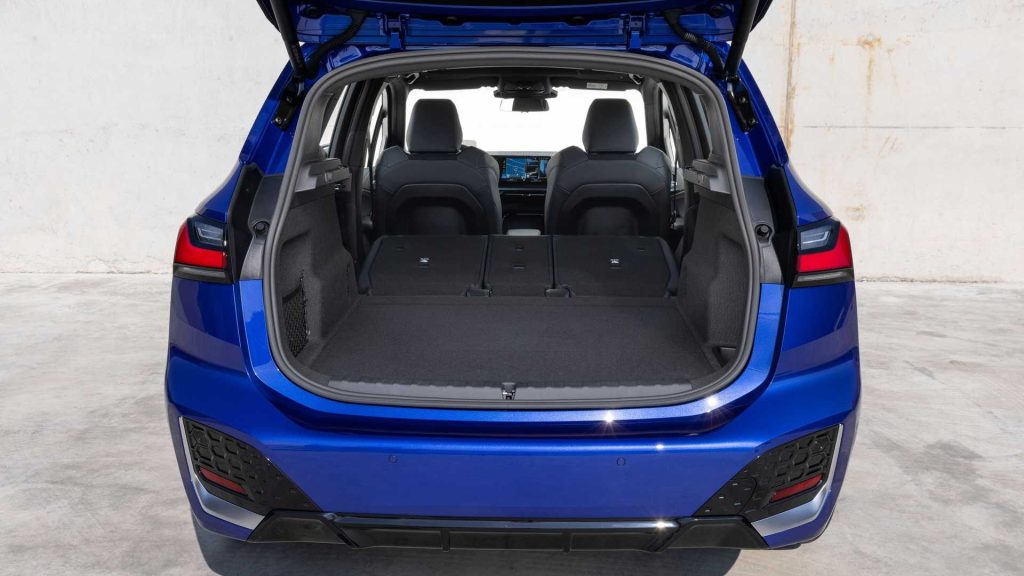 Being an MPV, space is naturally a priority for the Active. With all seats up, its boot can hold a commendable 470-litres of volume. With the back seats down, that figure booms to 1455 litres. A panoramic sunroof, Harman Kardon sound system, and electric retracting tow-bar are among the optional extras.
The 2 Series Active Tourer goes on sale in Europe in February 2022. Expect New Zealand to get it later in the year, although with a much more condensed engine line-up.