Well here's something you don't see everyday. Spy photos of a six-wheel Great Wall Motors ute have emerged from China recently, suggesting the carmaker is following in the footsteps of the Mercedes-Benz G63 AMG 6×6.
The ute, or truck, in question is said to be an adapted version of the Shanhai Cannon model which was spotted undergoing testing draped in camouflage.
However, there's no way the carmaker could hide the third axle mounted at the rear which sits under an elongated bed and lengthened chassis.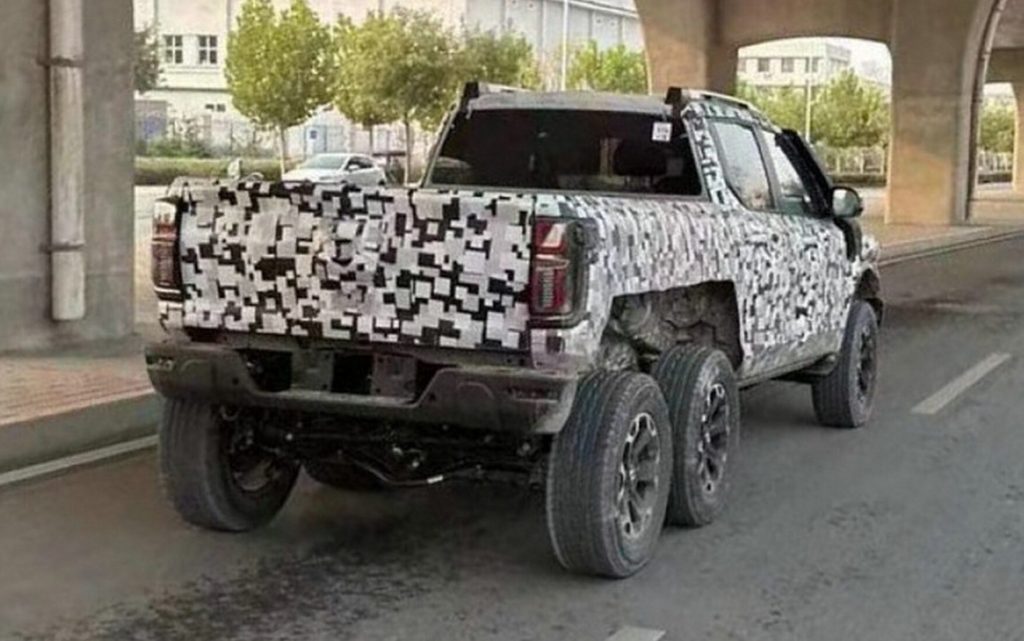 Not much else is known about the six-wheeler but reports suggest it will feature the same twin-turbocharged 3.0-litre V6 as its 4×4 variant.
The power plant generates 268kW and 500Nm of torque which should be plenty to move the behemoth of a truck to and from, with power being sent through a nine-speed automatic transmission.
Spy shots also show what looks to be a solid axle connecting drive to the rear-most wheels suggesting the third set of wheels aren't just there for looks.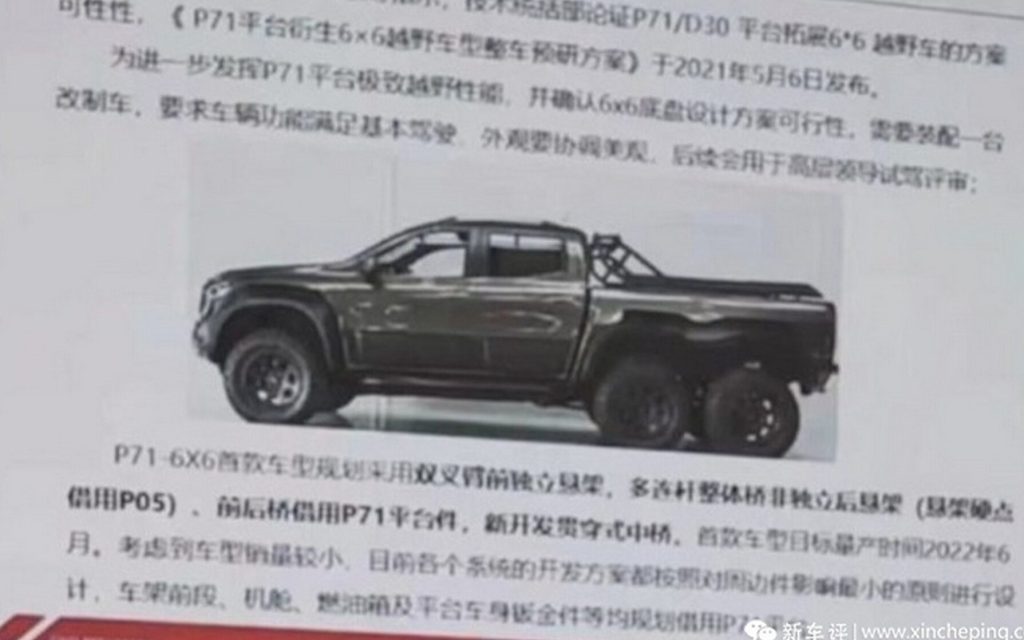 While the six-wheel ute hasn't been shown in finished form just yet, a leaked image shared by Car News China shows what it could look like when it does leave the factory.
GWM originally planned to launch the model back in May last year but was delayed due to Covid-19.
Reports suggest the model will hit the local Chinese market in the second half of 2023.