New levels of speed, handling, design, and practicality are what Donkervoort is hailing as its focus for the future, with the newly-unveiled F22 being the first car to spearhead the brand's new found purpose.
The new supercar is no slouch either considering it packs 367kW and 640Nm of torque into a chassis made from tubular steel and carbon fibre that weighs 750kg.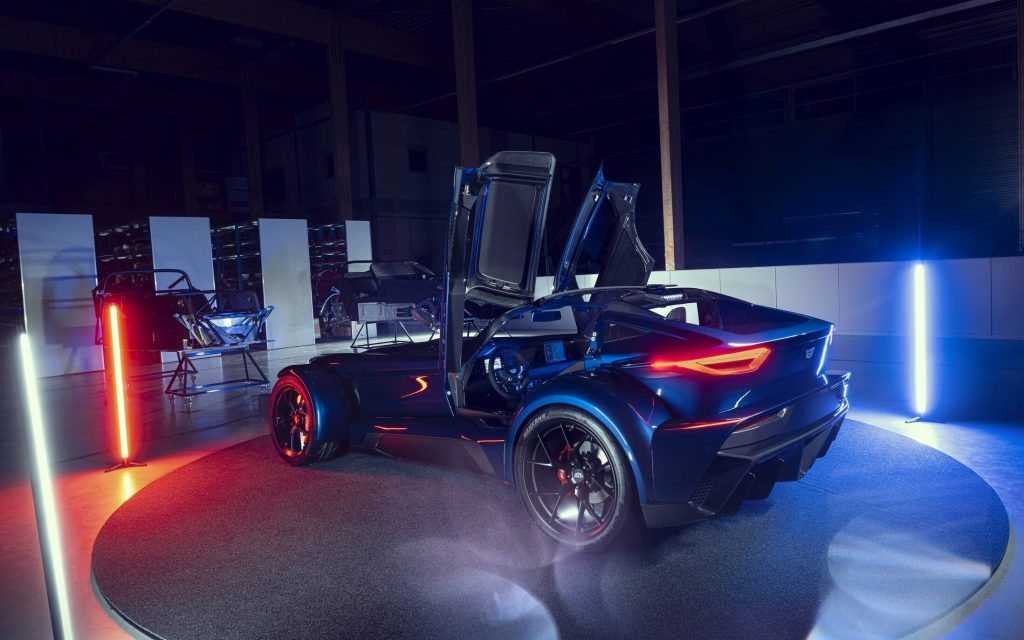 Said power is derived from an Audi-sourced turbocharged 2.5-litre five-cylinder which is said to propel the F22 from 0 to 100km/h in 2.5 seconds, 0 to 200km/h in 7.5 seconds, and give it a top speed of 290km/h.
Gearing is taken care of by a five-speed manual gearbox that sends power to the rear wheels through a limited slip differential.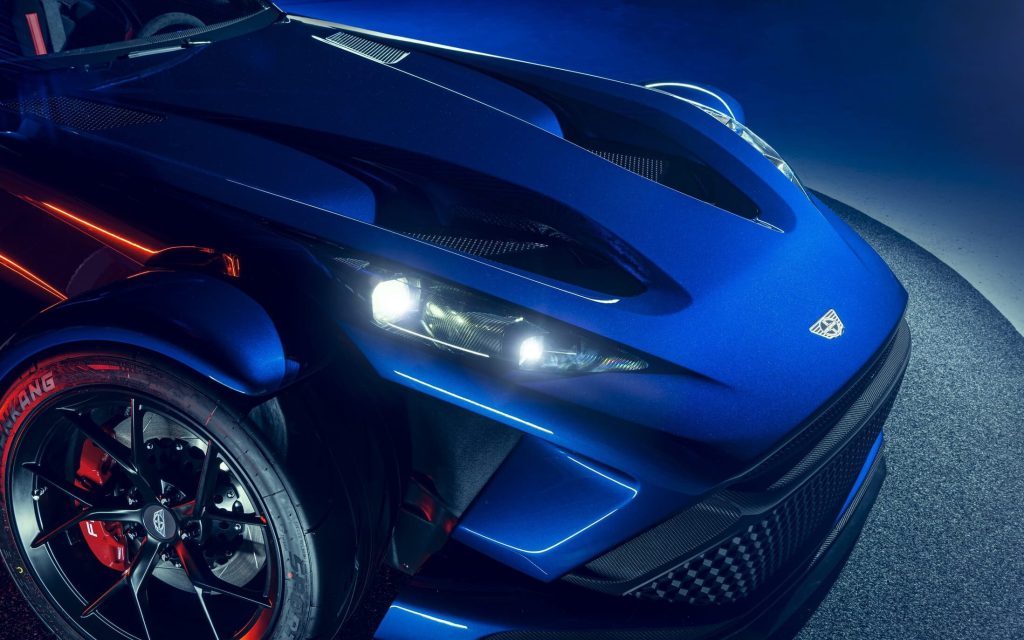 The suspension is made up of double wishbones front and rear with adaptive shock absorbers. A hydraulic lift system is on board to give the car more ground clearance over bumps while steel brake discs clamped by four-piston AP Racing calipers bring the car to a stop.
Following on from the D8 GTO, the new car retains an open-front wheel design and similar proportions to its predecessor.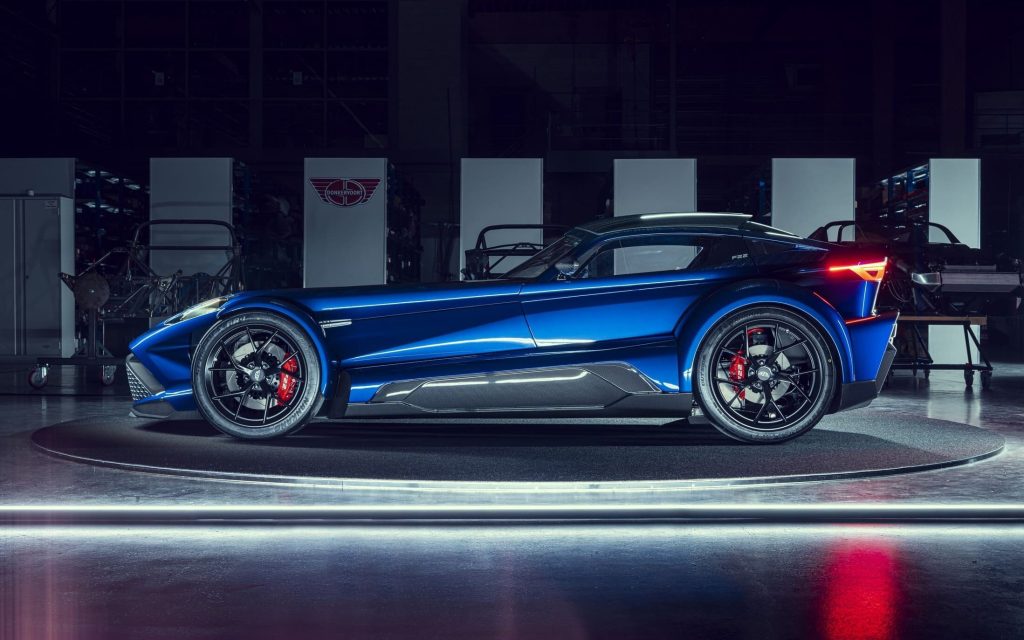 The F22 also dons more angular bodywork as well as a side-exit exhaust which leads into the rear of the car where a large carbon fibre diffuser can be found.
Stepping into the supercar is a matter of opening its butterfly doors upon which occupants will find more space inside over Donkervoort's older models, as well as Recaro seats and a minimalist digital instrument cluster.
Optional extras include six-point harnesses, an iPad Mini as an infotainment screen, and air conditioning.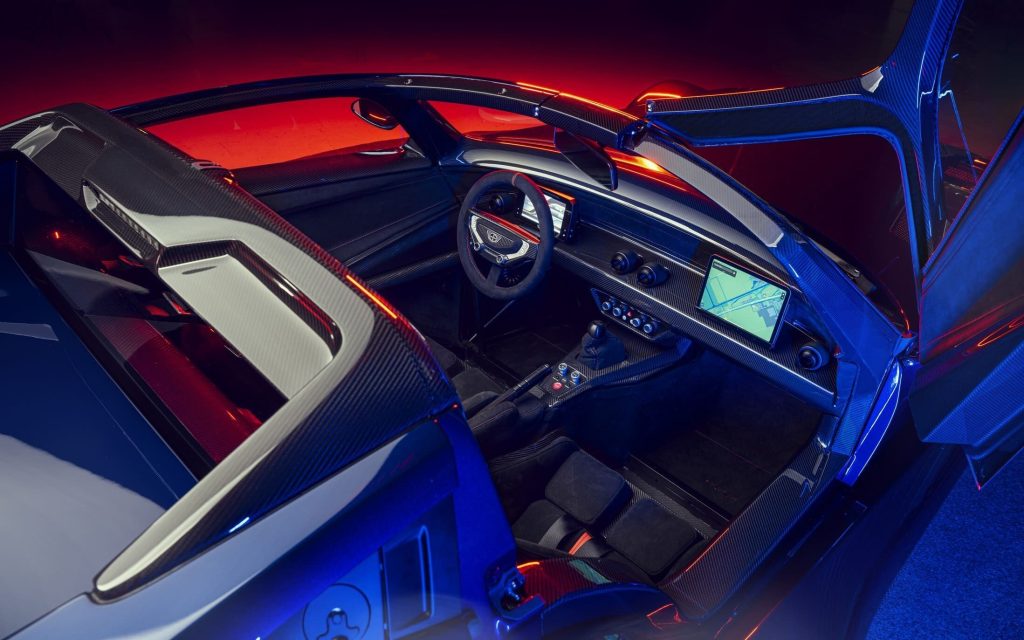 With the insane facts and figures out of the way, the supercar's namesake is actually rather sweet. Managing Director Denis Donkervoort named the car after his daughter, Filipa, who was born earlier this year – 'F' for Filipa and '22' for the year.
Just 75 Donkervoort F22s will be made with 50 of them already being sold. Pricing starts at €245,000 ($NZ404,000) with customer deliveries expected in 2023.