Great Wall Motor (GWM) has revealed something slightly out of the ordinary at the Shanghai Auto Show, that being the six-wheel 'CyberP!ckup' concept.
News of the Mercedes-Benz G63 AMG 6×6 rival actually came at the start of last year when renderings of the model surfaced online. Now we see the fruits of the Chinese carmaker's labour.
We reitierate that what you're seeing is as real as it gets, with the model being based on the Shanhai Cannon ute which has been modified by Chaojing Motors to accommodate a third axle.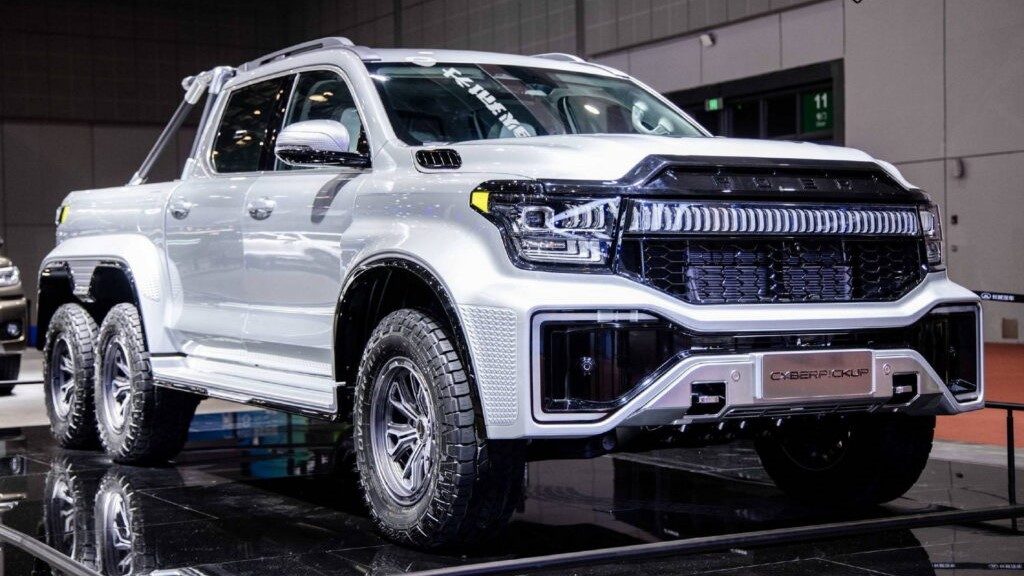 The pickup is also a plug-in hybrid that employs the help of a twin-turbocharged 3.0-litre engine to generate a combined output of 380kW and 750Nm of torque. It can also reportedly drive for 50km in fully electric mode.
Sitting underneath the CyberP!ckup is a set of six 18-inch wheels wrapped in 33-inch tyres which receive drive from five locking differentials.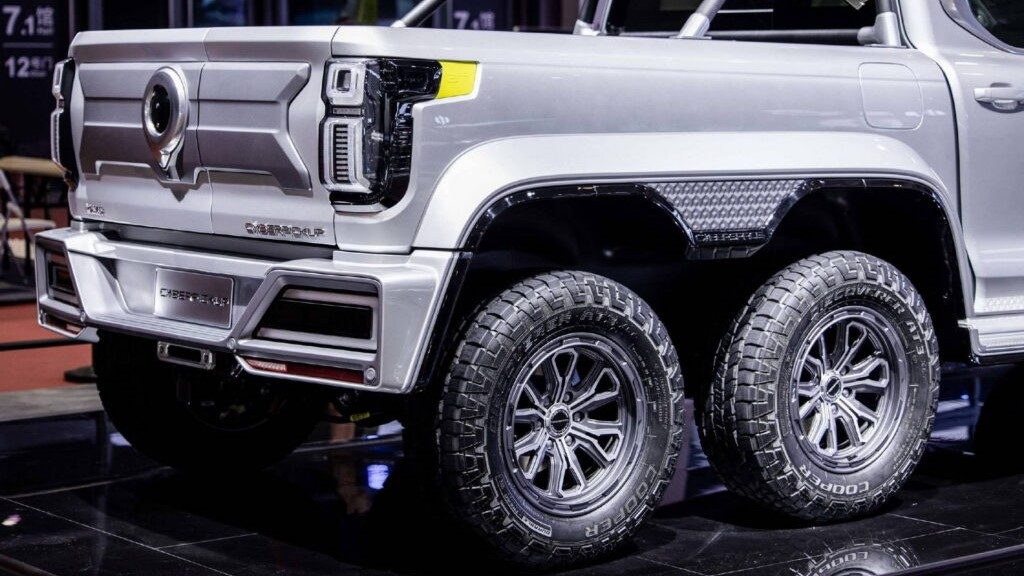 Compared to its four-wheel counterpart, the model boasts some key styling changes such as a longer bed and rear wheel arches to fit the extra axle and wheels underneath, as well as a restyled front and rear bumper. The rear tailgate now has a split design as if it opened like a barn door.
As for the interior, it looks relatively similar to the Cannon's upon which it is based with a fully digital gauge cluster and central infotainment screen.
Great Wall Motor also has solid plans to enter the model into production too, according to CarExpert, which also confirmed that the six-wheel ute is capable of towing between 3.5 to 6 tonnes.