The New Zealand Government has today announced that a toll will be used to fund the new $830 million O Mahurangi-Penlink link road that connects State Highway 1 with the Whangaparāoa Peninsula north of Auckland.
Covering a distance of 7km, the new road will link the main highway with Stanmore Bay on the peninsula which is said to cut travel time by around 20 minutes. The current route sees commuters exit the motorway at Silverdale and commute through Red Beach.
A toll charge of $3 per trip will apply to car drivers during peak traffic periods (morning and evening) and $2 for times in between. Heavy vehicles will have to pay exactly double the rate for cars while public transport operators will not be tolled.
Toll cameras will be installed at two locations, one near SH1 and the other just east of the Weiti Bridge, according to the Government's press release.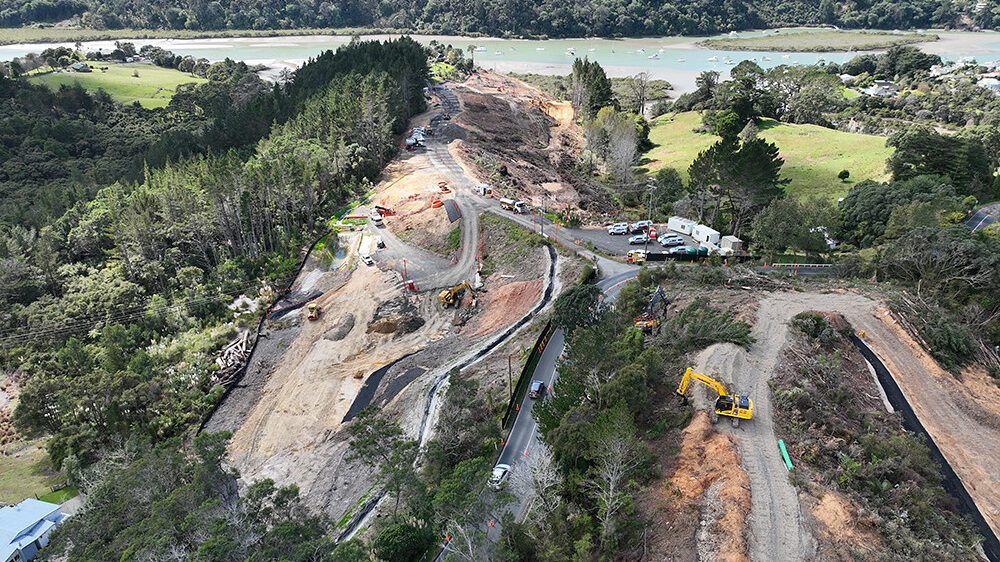 The Government says these prices are aligned with other toll roads across the country but there has already been some backlash from residents on the peninsula. It was reported by Stuff in June 2022 that residents said they didn't want to pay a toll on top of Auckland's regional fuel tax.
Upon consultation with the community, the Government decided to reduce tolls for peak trips by 25 cents.
O Mahurangi-Penlink will also feature a walking and cycling path on a separated path which won't be tolled.
"The road will mostly serve specific communities, and so the Government has decided the fairest option is for drivers who will use the road to contribute through its ongoing maintenance costs through tolls," Transport Minister Michael Wood said.
"By using a tolling model the community can be assured the road will be maintained to a high level as there will be guaranteed income that will only be used to maintain this road." 
Work is already underway with construction of the Whangaparāoa link road is expected to be complete by 2026.