You'd think by now that the world would have had its quota of extreme, unhinged Mercedes-Benz G-Wagens. There have been plenty issued over the years, some extracting even more power from the G 63's eight, some with six wheels, some with neon paint.
But evidently, Mercedes tuner Brabus doesn't think the world has quite had its fill of big wagens. Overnight it unveiled this; the Brabus 800 Adventure XLP Superblack, an elongated, blackout, off-road-orientated G Class pick-up.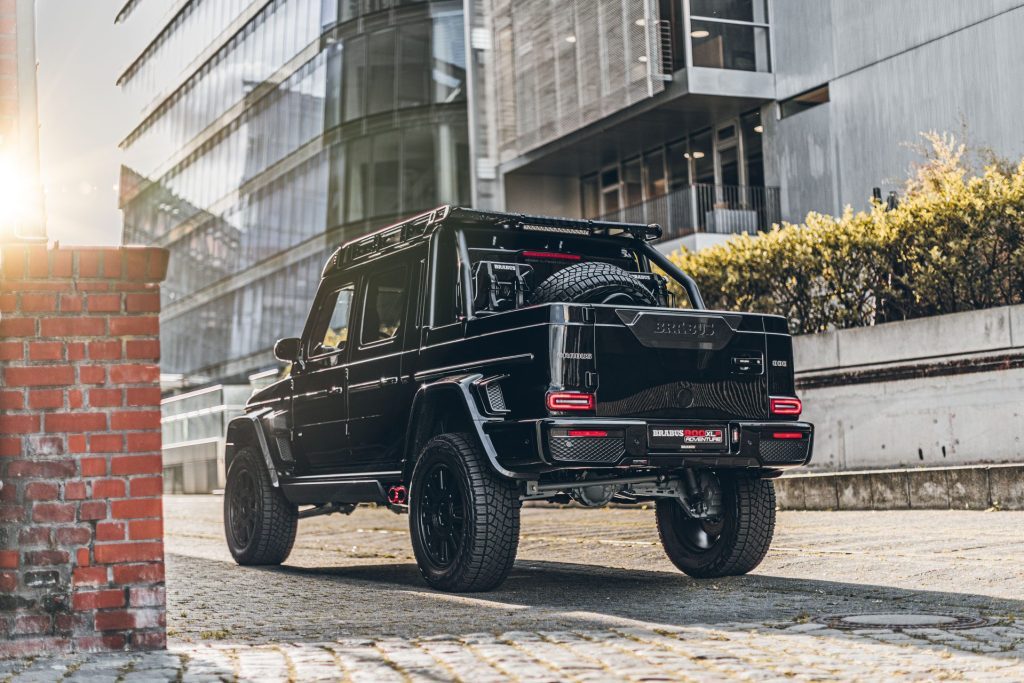 While the Superblack's sinister appearance is likely to get heads turning, arguably the most interesting element of the new model is the fundamental changes Brabus has applied to its dimensions and footprint.
Measuring in at 5310mm long, it's 689mm longer than a standard G Class sans rear wheel fixture. A lot of this stems from the wheelbase, which has been stretched by 500mm. These changes come via a newly designed steel module under the skin, with carbon fibre elements featuring in the construction of the bed.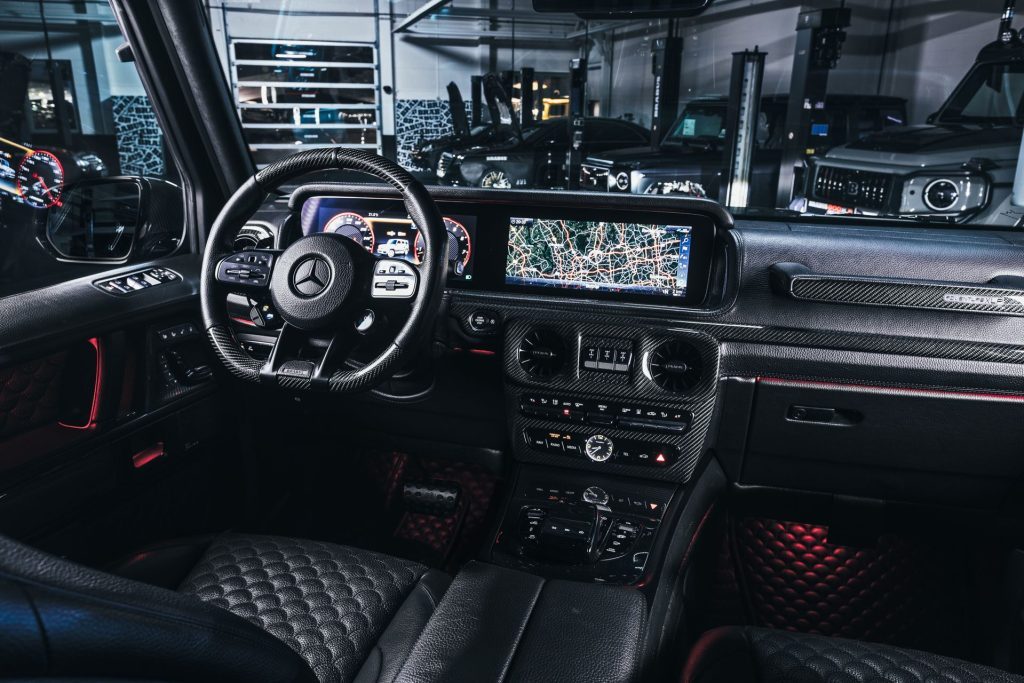 "The Brabus engineers employed state-of-the-art design and construction software for the creation of the XLP. Extensive calculations, simulations and tests resulted in a special module for the ladder-type steel frame of the G-Wagon," says Brabus.
"It is part of the reason why the wheelbase is stretched by 50 centimeters due to positioning the mounts for the rear wheel suspension further aft. It goes without saying that the high torsional rigidity of the G-Class is fully retained."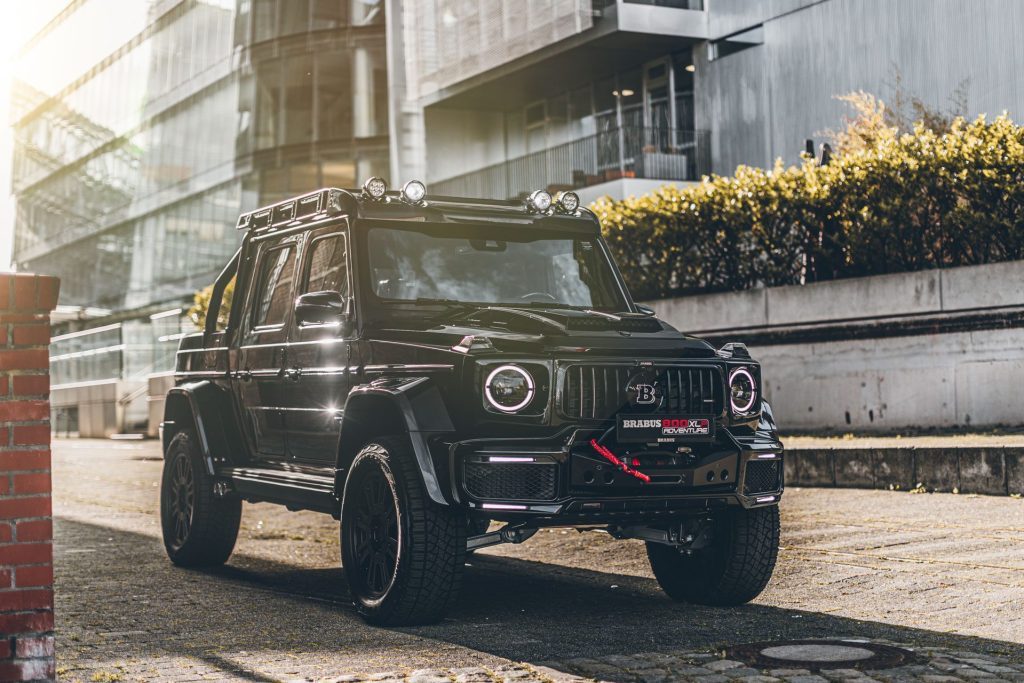 The 800 isn't just longer. It's also taller, thanks to the addition of in-house portal axles that lift the off-roader 490mm off the ground. The set-up includes titanium-plated, height-adjustable ride control coilover suspension that's also been developed in-house specifically for this model.
Peek under the bonnet and you're welcomed by the Brabus 800 twin-turbo V8 producing 800hp (588kW), 1000Nm, and can whiz the Superblack to 100km/h in just 4.8 seconds. Top speed for those wondering, is limited to 210km/h.
This power meets the road via a set of 325/55 Pirelli Scorpion ATR all-terrain tyres — each wrapped around a 22-inch Brabus Monoblock HD wheel.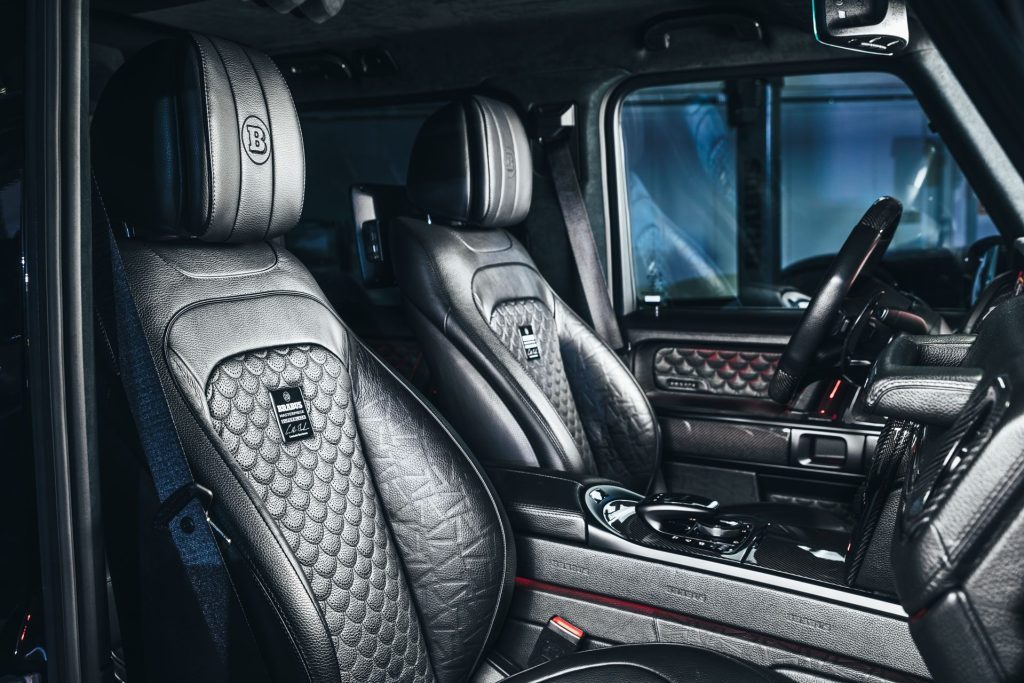 "Brabus is the largest manufacturer-independent automotive refinement specialist in the world and an accredited vehicle producer in the eyes of the German Federal Motor Transport Authority in Flensburg to boot," Brabus adds.
"The Superblack edition now adds a variant of this all-terrain high-performance pickup that is solid black inside and out following the best tradition of the brand. A host of exposed-carbon elements adds sporty highlights."
Want it? Unsurprisingly you'll need fairly deep pockets. The 800 Adventure XLP Superblack retails in Germany for €725,900, or just over $1.2million.