Giltrap North Shore will mark the return to its original site on Friday, 21 April 2023, which now features a new state-of-the-art showroom.
The new dealership, located at 150 Wairau Road in Glenfield, will be home to both Kia and GM Specialty Vehicles and will offer a range of services for both brands such as sales, servicing, parts and accessories, and more.
Giltrap Motors began trading in 1980 and moved to the Glenfield site just a year later in 1981. The North Shore dealership is now the workplace of 53 staff.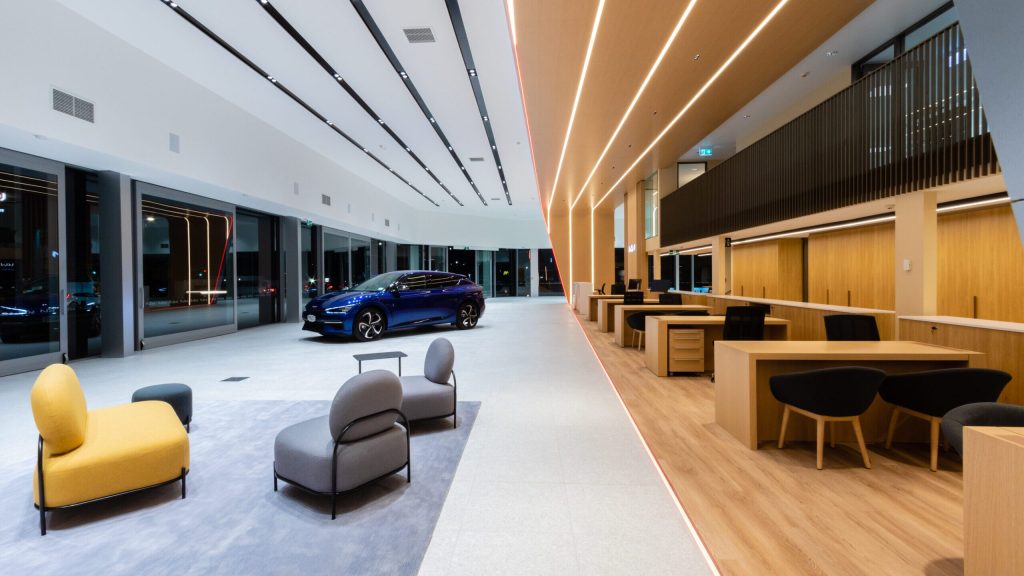 Upon opening, customers will find a newly revamped space to view the Kia range consisting of an indoor and outdoor space, sitting areas, and a parts and servicing department.
The interior has also been separated into two distinct spaces with a red lighting fixture, dividing up the white showroom floor with the wood-clad salespeople's area.