Kiwis wanting to get up close and personal with the latest generation Porsche 911 GT3 RS can now do so at the Westfield Newmarket shopping centre in Auckland.
It'll be on show up until July 18, 2023, giving car spotters and diehard fans of the brand alike a chance to see the car in the flesh.
Finished in Shark Blue, it'll be hard not to take your eyes off the latest sportscar from the German carmaker, especially when you start exploring its motorsport-inspired bodywork and carbon fibre aero.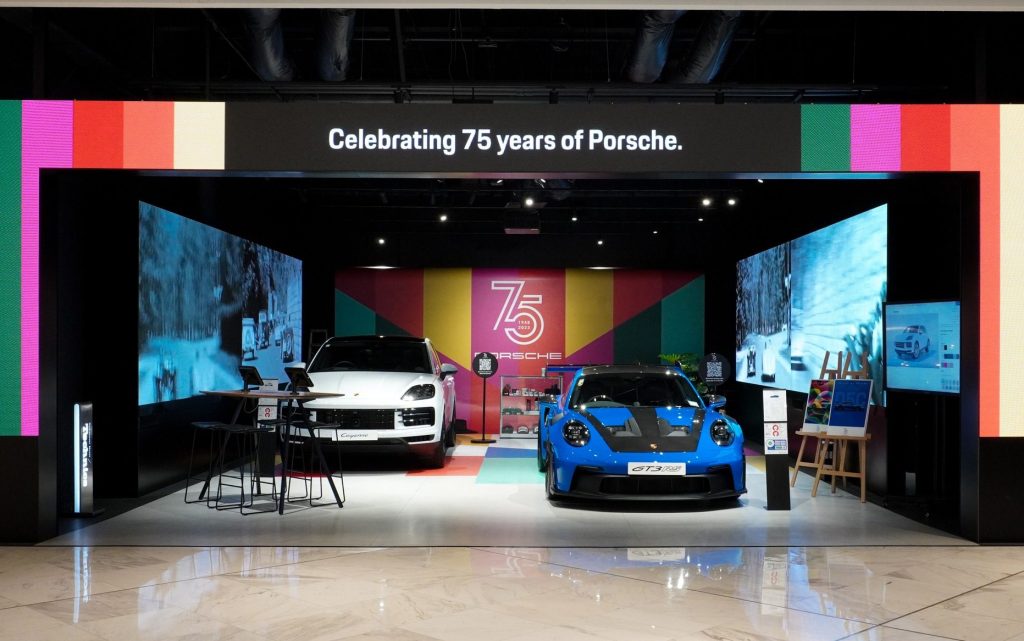 The 911 GT3 RS isn't just all show on the outside though, considering it boasts a naturally aspirated 4.0-litre flat-six that makes 386kW. That's enough to do a full lap of the Nürburgring in under seven minutes and break a record in the process too.
Joining the sportscar on display is the new Cayenne SUV which ushers in changes to the powertrain, chassis, and technology.
The Car Store on Level 1 of Westfield Newmarket is where you'll find both new models surrounded by a pallette of iconic Porsche colours as part of the brand's 75th anniversary celebration.