The new Porsche 911 GT3 RS has officially lapped the Nürburgring in under seven minutes, setting a new lap record for naturally-aspirated engined cars.
A time of 6:49.328 was recorded as the car driven by Porsche test driver Jörg Bergmeister rounded the 20.8km track.
Porsche revealed the new 911 GT3 RS 992-generation back in August complete with 386kW of 4.0-litre naturally-aspirated flat six power. It produces more than three times as much downforce as its 991.2 predecessor.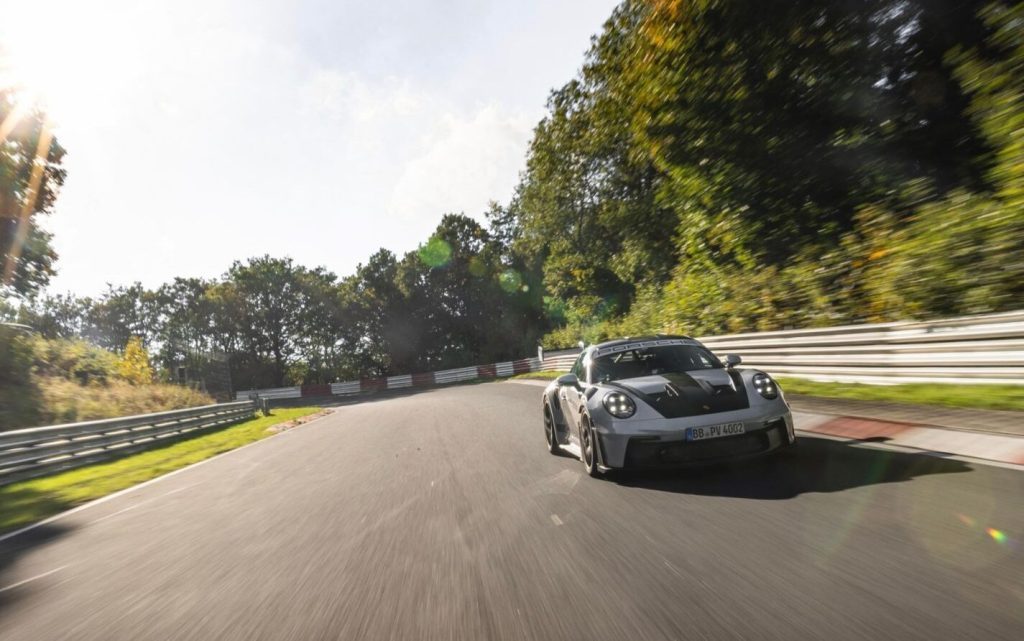 Thanks to its new additions, the car set the new naturally-aspirated production car record around the previously shorter Nürburgring Nordschleife layout.
The 20.8km layout has been used for official lap records since the end of 2019 whereas it was previously 20.6km long. Timing used to stop 232m before the start line but has now been changed to include this distance.
Previously, the Lamborghini Aventador SVJ completed a time of 6:44.970 around the shorter layout while the Porsche did it in 6:44.848.
"We lost a little downforce due to the strong, sometimes gusting wind, but I'm still very happy with the lap," says Bergmeister.