Genesis, Hyundai's luxury brand and not the electricity company, revealed its take on the EV sports sedan world at the New York car show.
What you're looking at is the Genesis X Speedium, a concept coupe Genesis believes reflects the future of luxury sedans.
It's actually a "freestyle" rehash of the Genesis X concept unveiled last month, hence explaining why it looks familiar.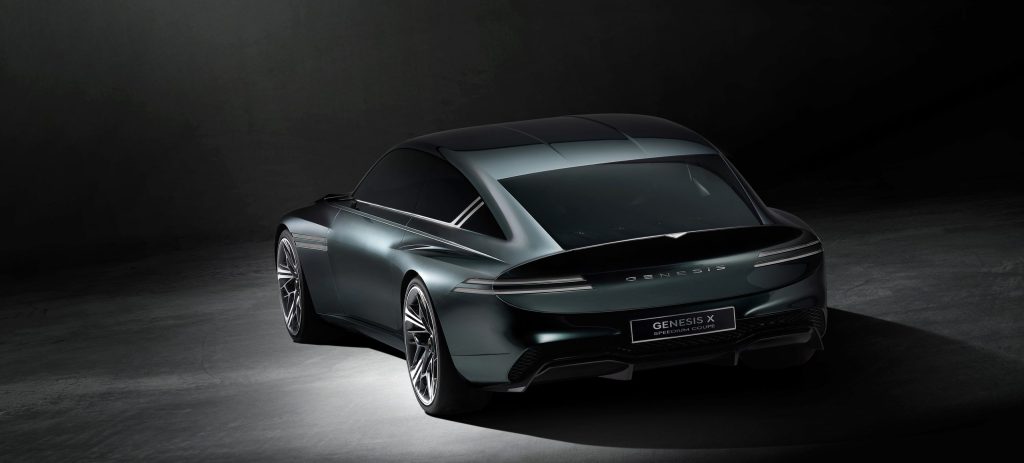 The Speedium isn't a 'show car' according to Hyundai. Instead, it is a car-shaped metaphor for the brand's future design processes.
And that sucks. Big time.
Even if the Speedium doesn't make it to production, it is still a cool car to look over and see what nifty ideas Hyundai, I mean Genesis have come up with.
The car has an hourglass figure, so the front and rear are wider than the centre area. It's pretty weird, especially since it gives the impression the inside is less roomy and comfortable. Still, Genesis reckons it enhances the "sporting aesthetic."
That's actually important because the Speedium is supposed to be 'sporty.' It is supposed to give the impression that it is fast with just one glance. That explains the front grille pattern, favouring a light strip design over a conventional grille.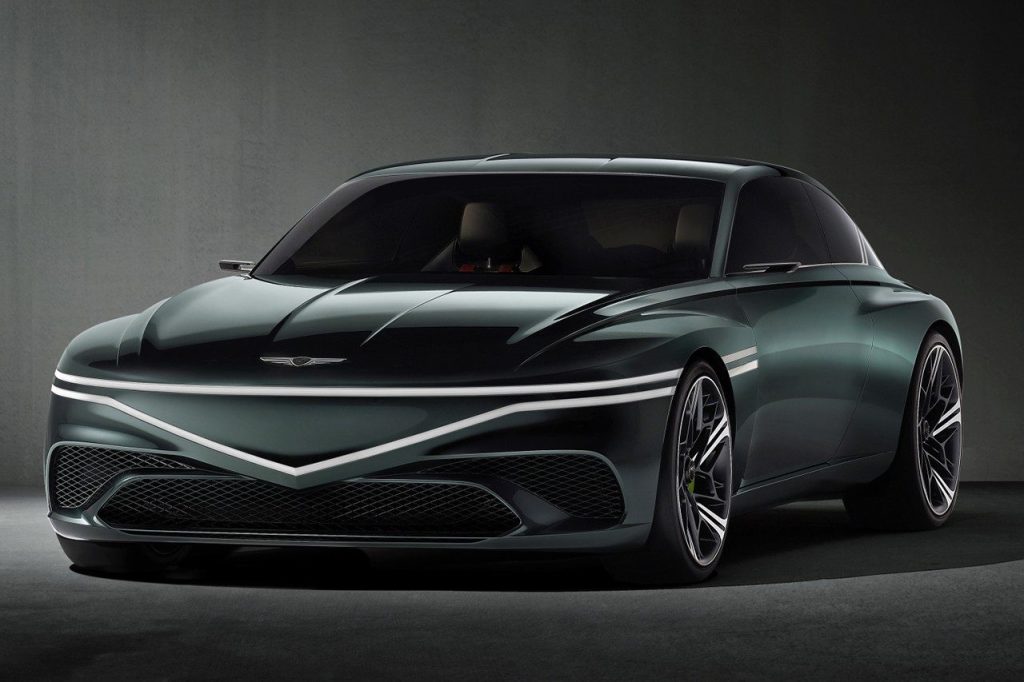 From side-on, Genesis says they have given the Speedium an anti-wedge look. In fairness to them, they have done an excellent job making the side perspective look flush. Look at it front on or from above, and you can clearly see the hourglass figure.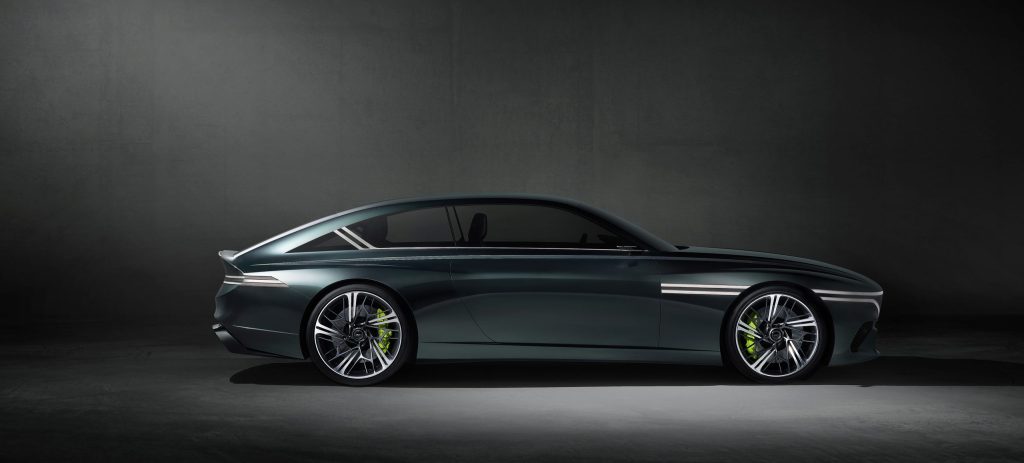 As for the rear, well, it looks somewhat similar to something found on an Aston now, doesn't it?
No powertrain details have been revealed, emphasising this is a concept car only for our imagination and not the road.
How Genesis plans to incorporate some of the design features on the Speedium in future production EVs will be something to watch with interest.
The Genesis brand aims to be fully electric by 2030. Six EVs with the Genesis name will be on the market by then.