The car that rewrites the rules for super-fast GTs has finally arrived in New Zealand. Nissan's GT-R proves that supercar levels of performance don't have to cost super sums of money.
The brakes were smoking, the tyres cooked as I pulled into the pits after hammering the GT-R around the race circuit. The heat emanating from the NACA ducts on the bonnet was hazing the view from the cockpit. I lowered the window to ask the Nissan technician what the beeping noise was.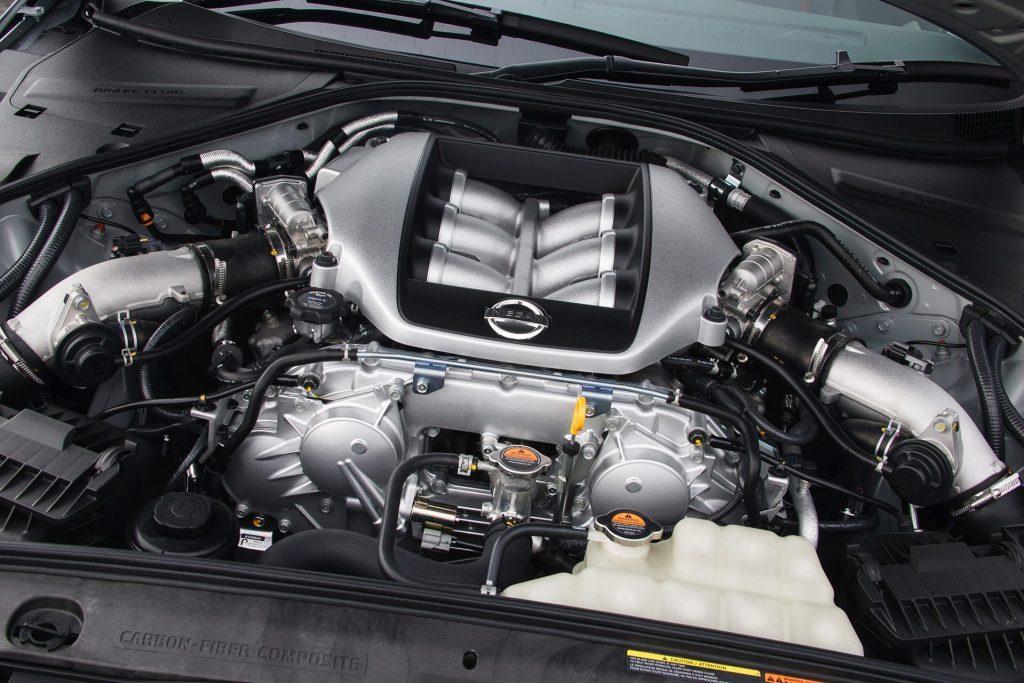 "Beeping noise?" he queried. "What beeping noise?"
Beep, beep, beep…
Bloody alarm clock, I thought, as I awoke to the reality of another day. But it was going to be a great one. After more than a year of patient waiting, we were finally going to be let loose in Nissan's supercar-slaying GT-R. The most hotly anticipated car of the decade, it's been years in the making, and NZ Autocar is the only magazine able to offer you a test of an official New Zealand car on New Zealand roads.
The GT-R is a machine so special that there's just a couple of places you can buy it in New Zealand: Cockram Nissan in Christchurch and City Nissan on Auckland's North Shore. We've just picked up a Super Silver '09 GT-R from the latter thanks to Mike Gilmour, one of two men certified to sell the car here. Yes, it's that serious a weapon that salesmen were sent to Japan for a full indoctrination on all things GT-R, where they had to pass a test to be rubber-stamped as worthy of selling it. Mike's appreciably nervous about handing over the only demo model in the country; he's got plenty of interested people lined up to part with the $161,000 that the GT-R, in premium spec, will set you back. Nine have already been accounted for in the North Island while three have sold in Christchurch, and with just 20 or so available each year, the GT-R is the current hot ticket.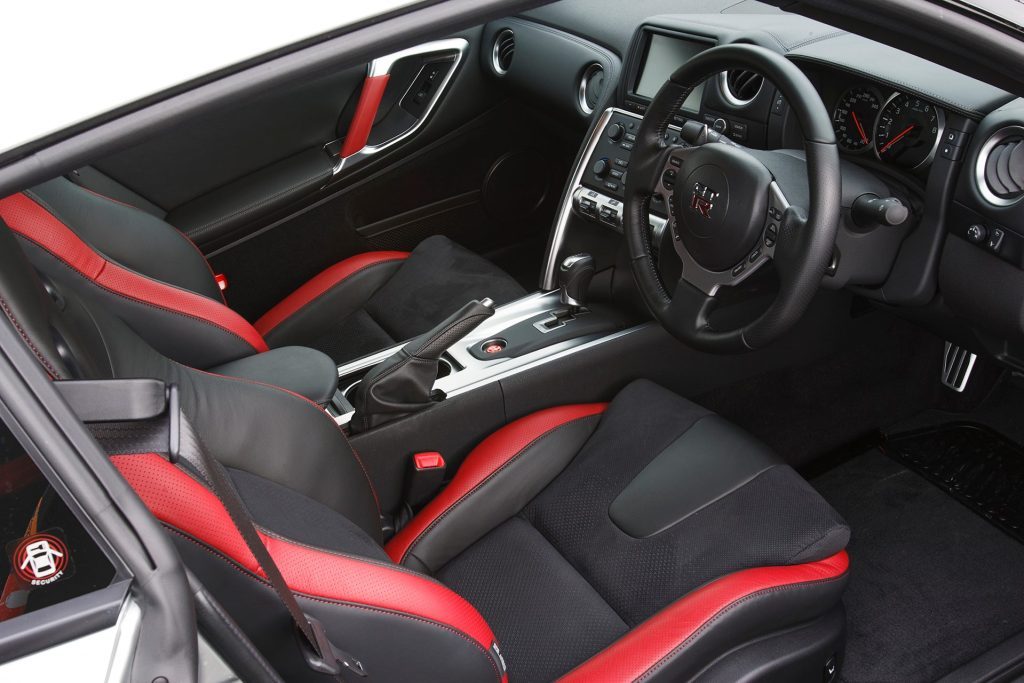 After promising to be 'careful', we poke the nose of the shiny GT-R into the traffic, which, at eight o'clock in the morning, is thick. Nissan was keen not only to engineer a car that could pound around the Nürburgring in record time but also be as easy to drive, day to day, as, say, a Maxima. Slipping through the traffic proves easy, the six-speed twin-clutch auto taking care of the immense torque. The fact that everyone is keen to let you in helps too; all the world wants a gander at the GT-R. This stands in stark contrast to driver behaviour earlier; during our trip to the dealership in a BMW, everyone had closed the gaps on us. Even though it's over a year old and is the same price as a 'common' Range Rover Sport, the GT-R gets people pointing like no other car this side of half a mill.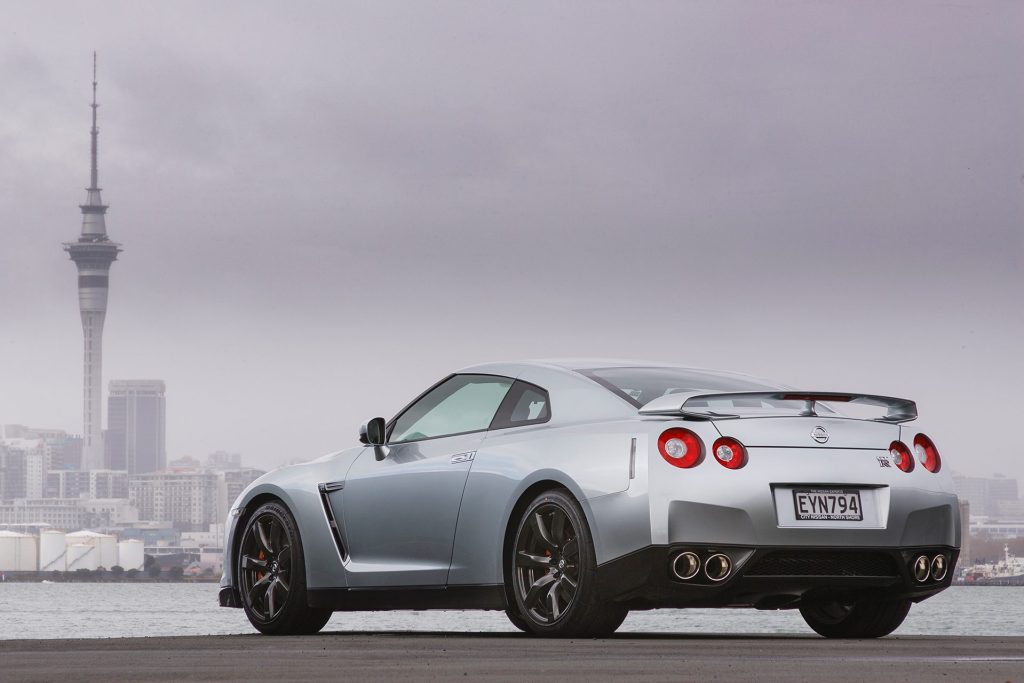 Pressing the throttle hard down for the first time has the 3.8 litre, twin-turbo V6 growling as it unleashes its 588Nm load of torque through the complex driveline. While the engine can muster a great deal of power, 357kW of it, it's the ease at which it generates torque that astounds. Maximum force is summoned at 3800rpm but there's wads of the stuff from just above idle. The car can dawdle through traffic in top or burst out of a corner in second like it's been thumped up the backside by some mythical sledgehammer.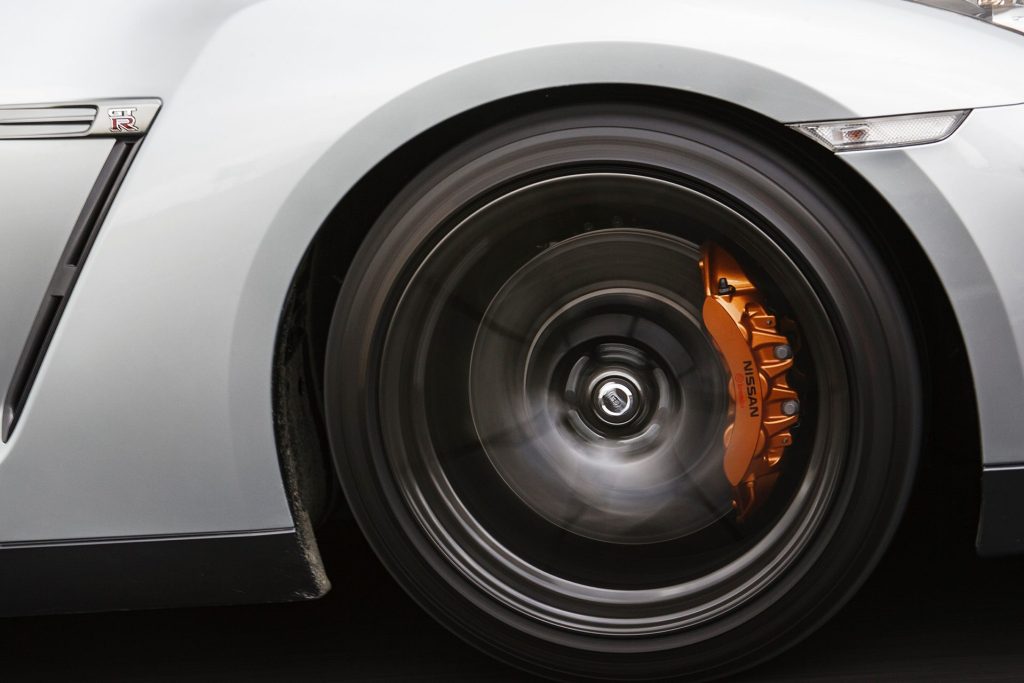 Managing all that mumbo is the six-speed dual-clutch gearbox that's proved to be the centre of controversy for the GT-R. At the launch of the car at the Tokyo Motor Show in 2007, Carlos Ghosn said Nissan had wanted to make a vehicle that stretched its skills and crafts to the limit. In America in particular, it seems owners, too, were keen to stretch the car to its limits. Switching the traction control off and dialling up repeated full-bore launches resulted in gearboxes giving out, which in turn caused a raft of internet traffic when said owners were told their transmissions wouldn't be replaced under warranty due to excessive abuse.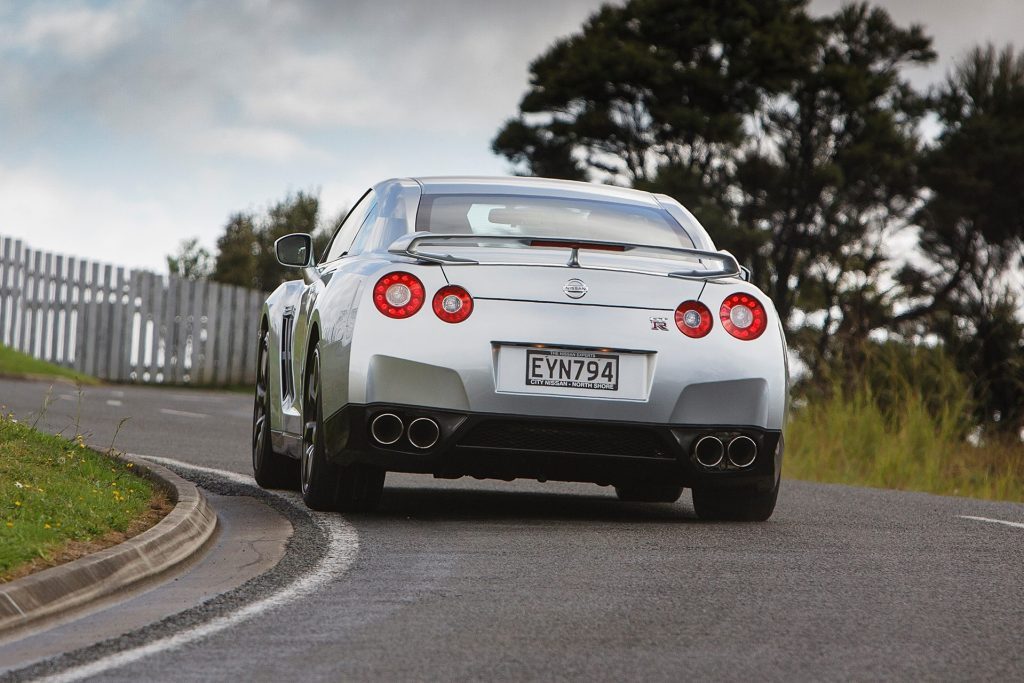 Before you can drive off in your new GT-R, you must sign a nine-page customer disclosure statement that covers off some of the attributes of the car and stipulates what's covered under warranty. It details the fact this is a high-performance sportscar with a hard ride, squeaky brakes and sports rubber that may need replacing at shorter-than-expected intervals. There's also a lengthy spiel on how the warranty will be voided should you disconnect the traction control and race on a track or on the dragstrip. Even dyno-ing the car is said to be a no-no. And Nissan will know what you've been up to as the car has a downloadable data log to keep tabs. In short, Nissan is clearly covering its own arse, but if you don't turn the TC completely off, you should be sweet.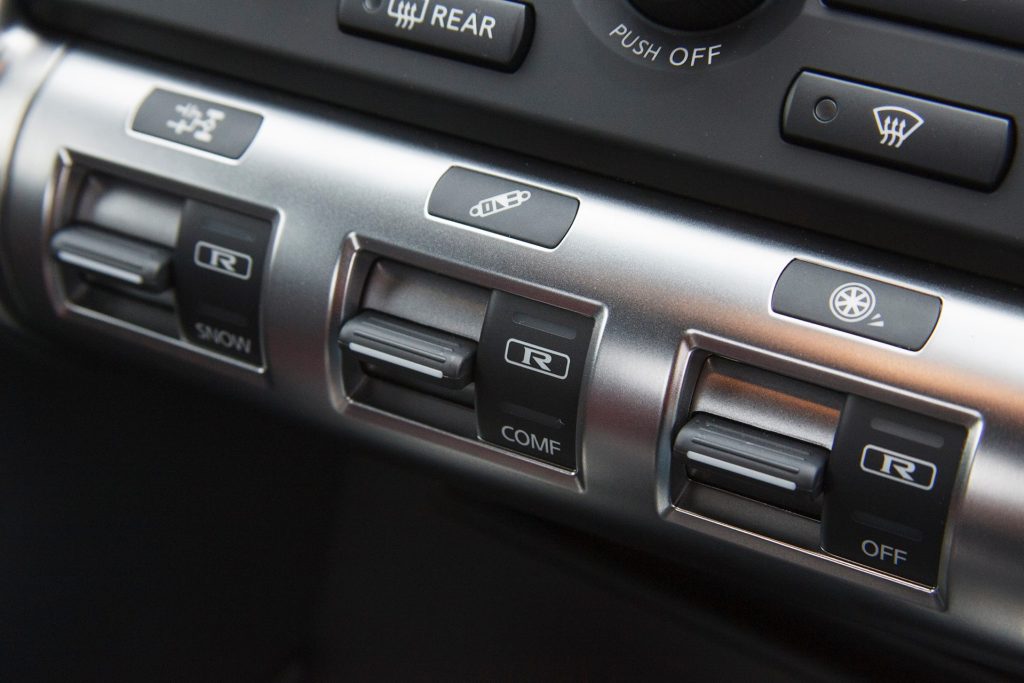 It's this carry-on that brought about Nissan's re-jig of the latest cars, which we get here, and it has reprogrammed the gearbox to activate a quasi launch point at 2500rpm rather than the 4500rpm of the earlier model. Whatever, it's still quick as. While we didn't run test figures in our normal fashion, we did put the VBOX on the car to test its braking performance, and while we were at it, thought there'd be no harm in trying a harmless 0-100km/h run, one without any revs dialled in for a proper launch. By just simply flattening the throttle pedal from a standstill and pulling one upshift, the GT-R rumbled to 100km/h in four seconds. This was the least violent four-second run we've ever executed – executed being the appropriate word, as to get fast times, you usually have to be brutal. While it's still half a second adrift of the official time, we have to reiterate it was a girl's-blouse type of attempt, but we'd got the picture loud and clear that kneecaps would be broken if we did anything bad to the only demo model GT-R in the country. It was still quick enough, able to cover 80-120km/h in 2.2s, only 0.2s behind the 640bhp Lambo Murciélago. If anyone wants us to test their NZ-new GT-R, we'd be happy to do it again properly.
Other changes for the 2009 model year include revised spring and damper rates, stiffer bushes and a modified ABS system. Adjustable Bilstein dampers can be set to comfort mode to take some of the harshness from the ride and though it's far from plush, it's more than acceptable on city streets considering the car's dynamic talents.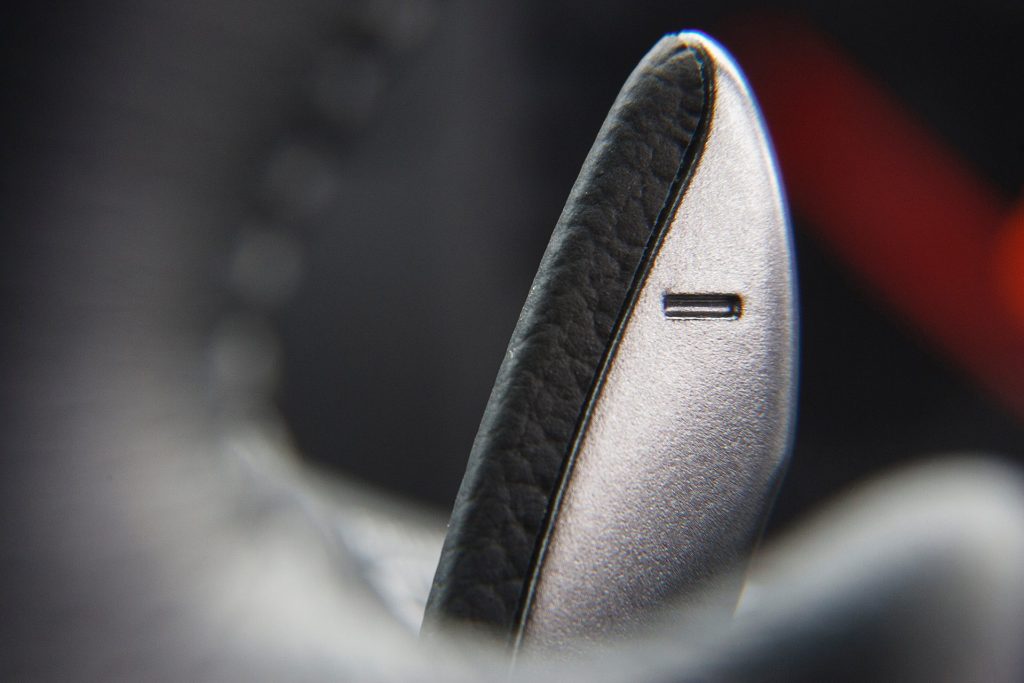 Not only is this thing quick but its grip levels are crazy, providing so much lateral stick that you're goaded into pushing more. The Nissan has no trouble changing direction and really grunts around sweepers, all without putting undue strain on the sidewalls of those immense tyres, suggesting it's well balanced for a big, heavy, front-engined car. Even when you load the chassis up by braking too late, then changing gear and firing it into a nasty corner, it never gets too far out of shape.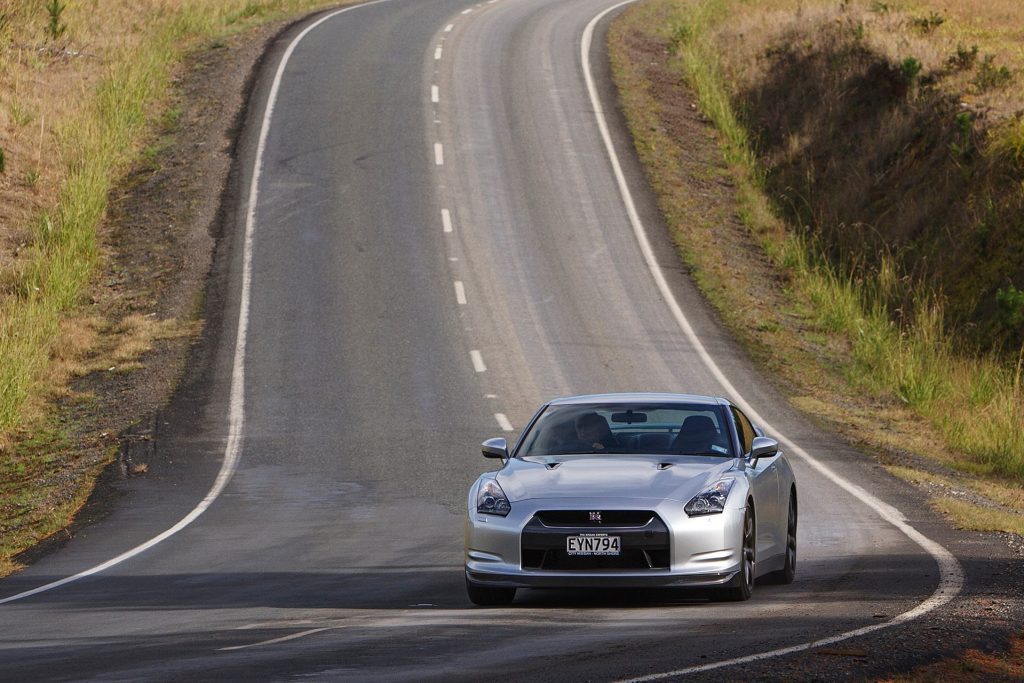 Its one foible is the tight bend, where it does start pushing at the front. But the GT-R, being a special car, can overcome this too. Unlike most other all-wheel-drive cars, it can be provoked into power-on oversteer, and this cancels out the push tendency. The correction happens quite quickly, with just a prod of the accelerator, but with the VDC on watch, there's no drama, just an extra level of adjustability to add to the GT-R's exceptional talents.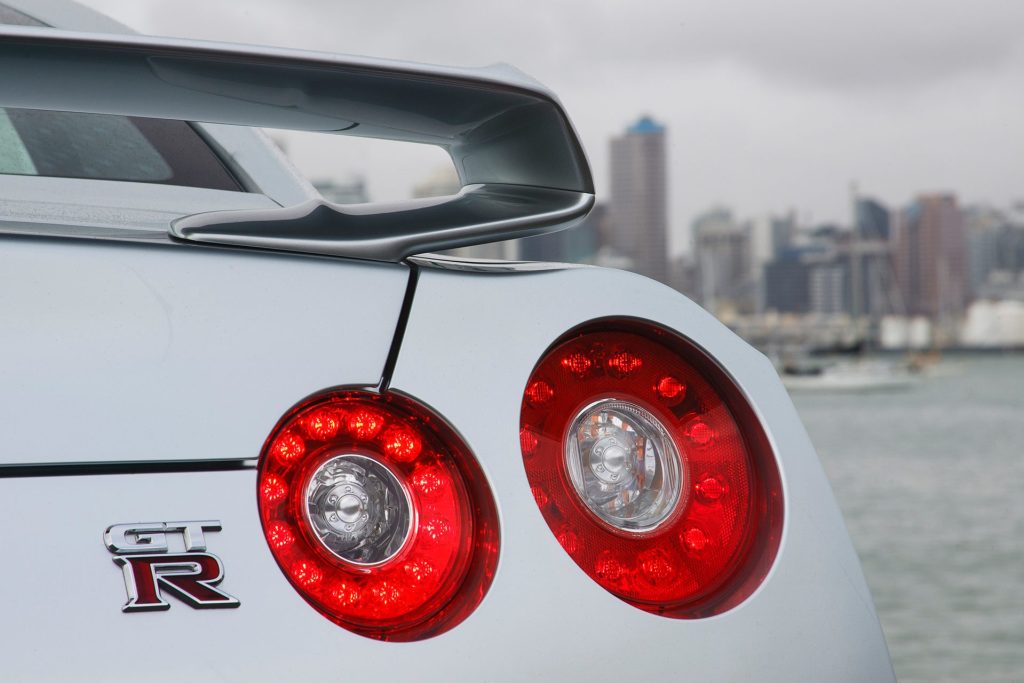 The latter list includes a level of bump absorption that must have the opposition fuming. Then there's the fantastic Brembo-developed braking system with its huge bite and great pedal feel, one of the best set-ups we've tried. The steering, too, is well tuned, providing good weight and consistency, and requiring a lack of effort to turn the car in. It may not be alive in the way Porsche can engineer a rack, but you'd never feel cheated by its characteristics.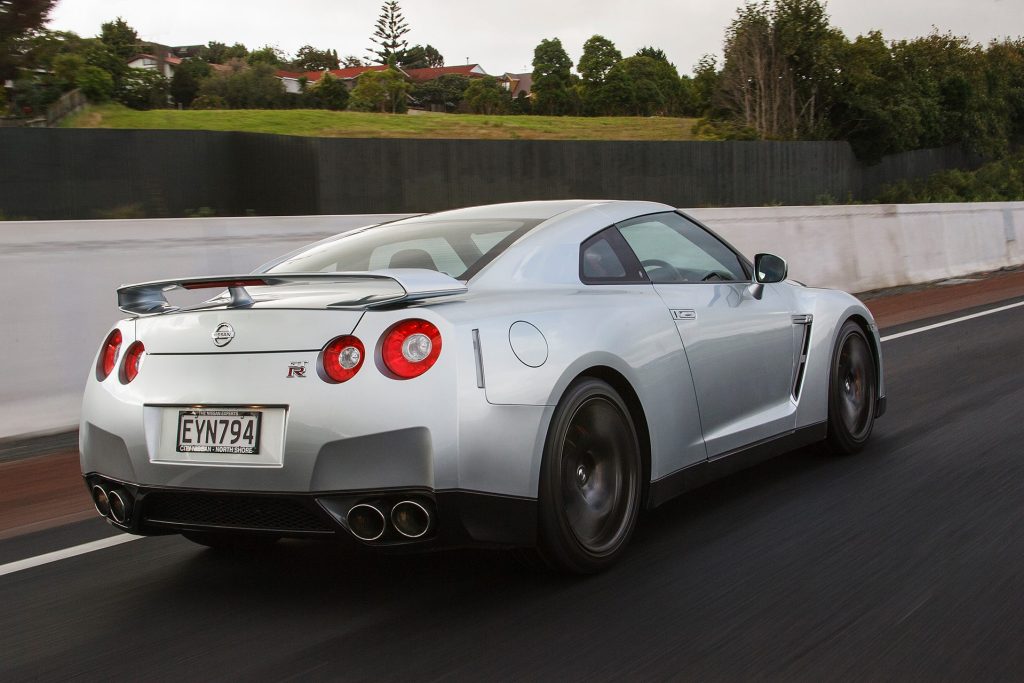 The gearbox is the one aspect that needs improvement. Compared to the Porsche PDK, it's not as smart as an automatic, and shift times in attack mode ultimately need sharpening.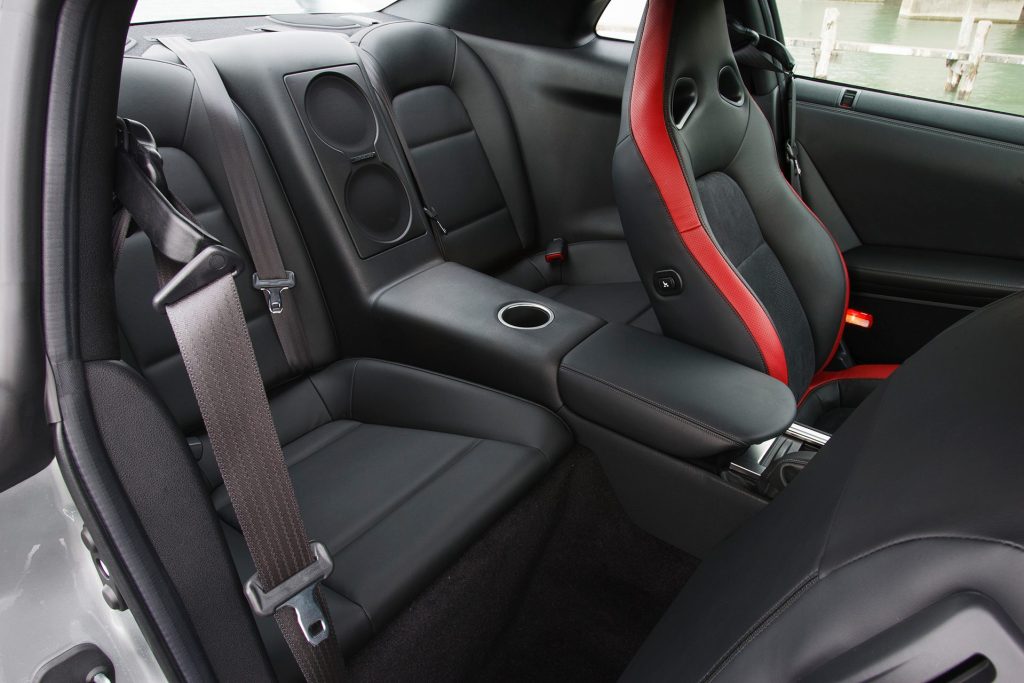 This is no single-dimension vehicle, however. The GT-R would easily be liveable for day-to-day use, thanks to its driveway-friendly ride height, decent-sized boot (for a supercar), relative ease of entry and egress and its ability to ferry very small, legless children in the rear perching posts that Nissan calls seats.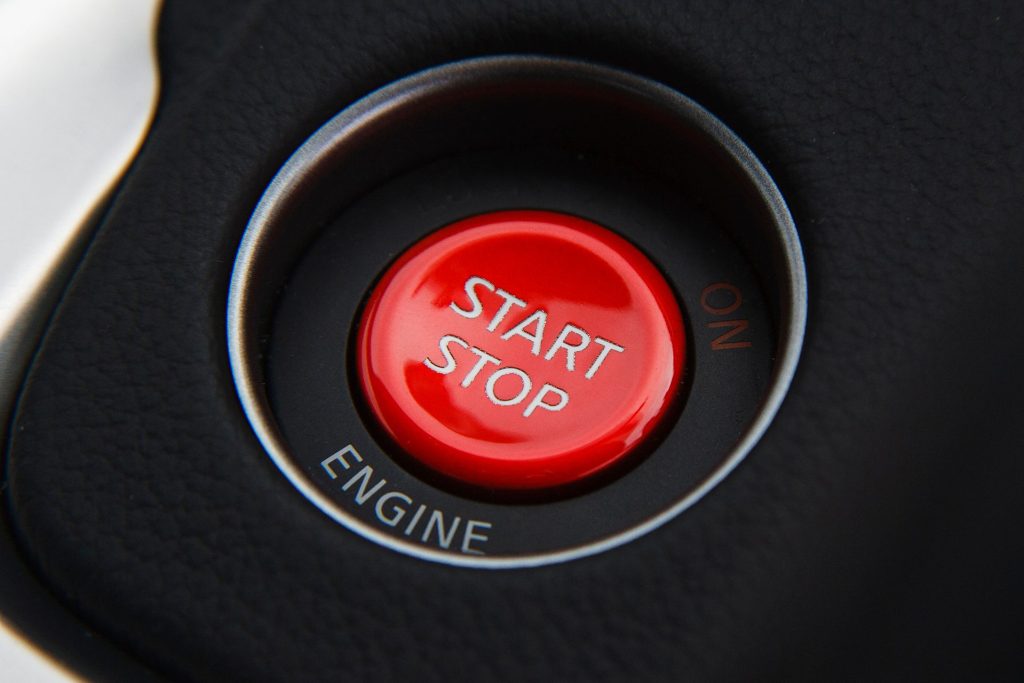 Then there's stuff like xenon headlights, an MP3-compatible six-speaker audio with a 9.3Gb hard-disc drive, a colour touchscreen monitor, a proximity key and keyless starting, Bluetooth, dual-zone climate control, cruise control, leather upholstery and heated front seats. Although the design of the centre stack doesn't have the kind of style it might, everything is well presented, and the leather-trimmed dash lifts the status of the interior above the average Nissan cabin.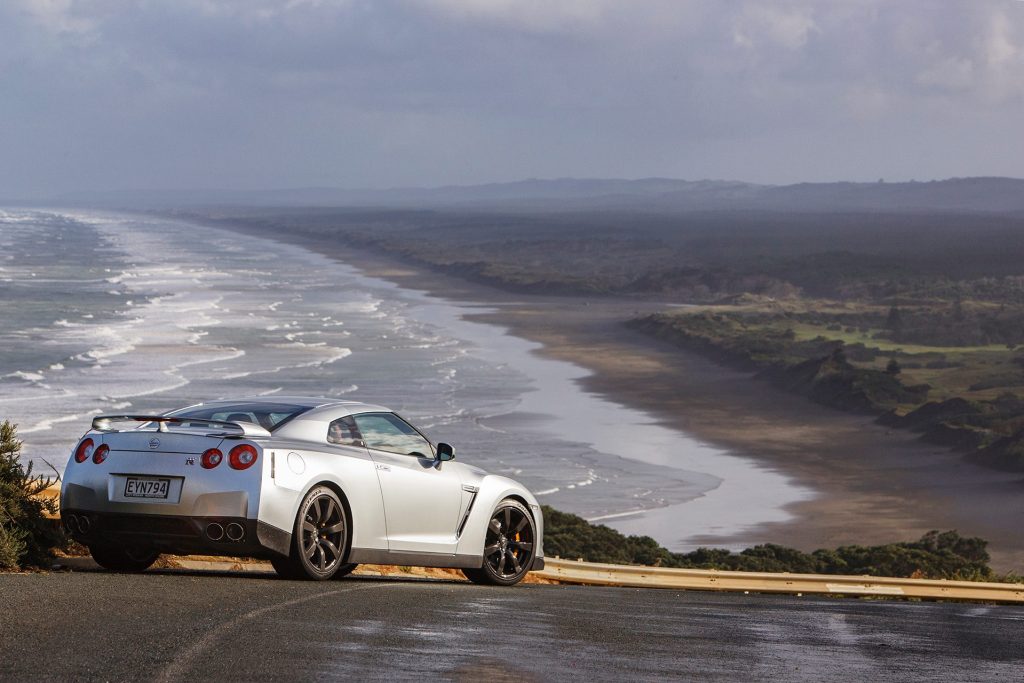 The best aspect of the car is the price. Usually a four-wheeler with these talents is undone by a ridiculous price-tag. While $160,000 is certainly not cheap, the GT-R is set apart by the fact it can stare down competition costing two and three times as much. Think of it as a coupé with the performance to beat a 911 Turbo with the price-tag of a Cayman.
This article originally appeared in the June 2009 issue of NZ Autocar Magazine.
| | |
| --- | --- |
| Model | 2009 Nissan GT-R Premium |
| Price | $161,000 (2009) |
| Engine | 3799cc, V6, TT |
| Power/Torque | 357kW/588Nm |
| Drivetrain | 6-speed twin clutch, AWD |
| Fuel Use | 12.4L/100km |
| C02 Output | 295g/km |
| 0-100km/h | 4.08sec |
| 80-120km/h | 2.22sec (63m) |
| 100-0km/h | 32.30m |
| Stability systems | ABS, EBD, BA, ESP, TC |
| Luggage Capacity | 74L |
| Weight | 1756kg |
Want more GT-R content? Check out our feature on the 1990 Nissan Skyline GT-R Nismo
---
Got a past review you'd like to see posted online?
Our digital archives go back to the year 2000 and we have tested the majority of the new cars released to the New Zealand market during that time.
Let us know which of our historic reviews you'd like to see by submitting the form below.