The next generation Mercedes-AMG C 63 made its debut at the 24 Hours of the Nürburgring over the weekend with a major change from its predecessors.
Gone are the days of the AMG V8, it being replaced with a 2.0 turbocharged four-cylinder and a rear axle-mounted electric motor.
Pumping out 350kW, the upgraded M139 engine, also found in the AMG A 45, is set to become the most powerful four-cylinder in production.
Paired with a 150kW electric motor on the rear axle, the new C 63's collective power comes to 500kW delivering 750Nm of torque. This will be put through Mercedes' nine-speed automatic gearbox.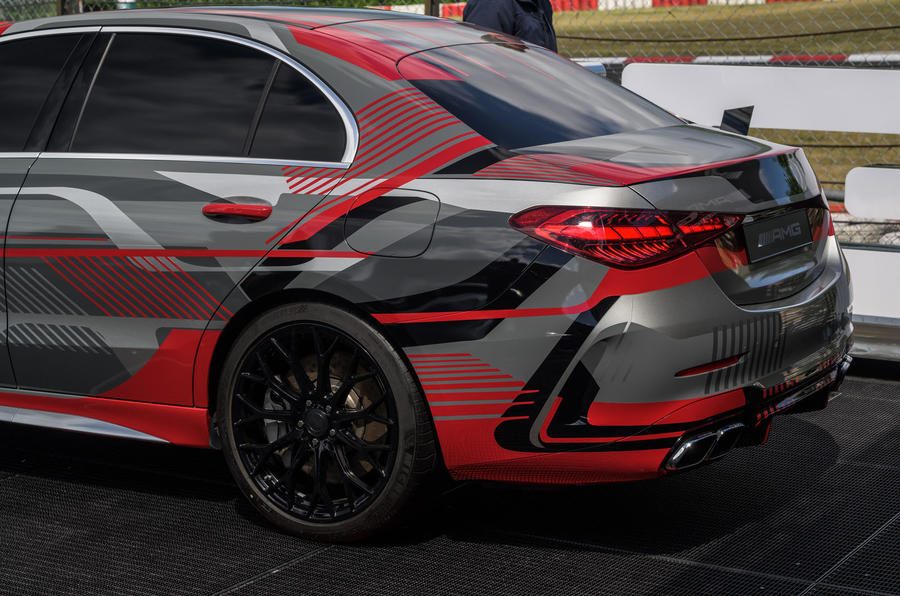 The M139 engine will also include a 48V integrated starter motor similar to the one currently used on Merecedes' turbocharged 3.0 straight six.
While losing the beloved AMG V8 may upset some fans, one advantage to adopting the electrified driveline is the reduction in weight over the front axle. The newly placed four-cylinder weighs in at 160kg, saving 48kg when compared with the M177 V8 currently found in the C 63 4Matic.
With the addition of the electric motor and other electronic components, the new driveline is still claimed to weigh less than the current unit.
While the car is still in development, a new four wheel drive system is set to be introduced in order to divide power between front and rear.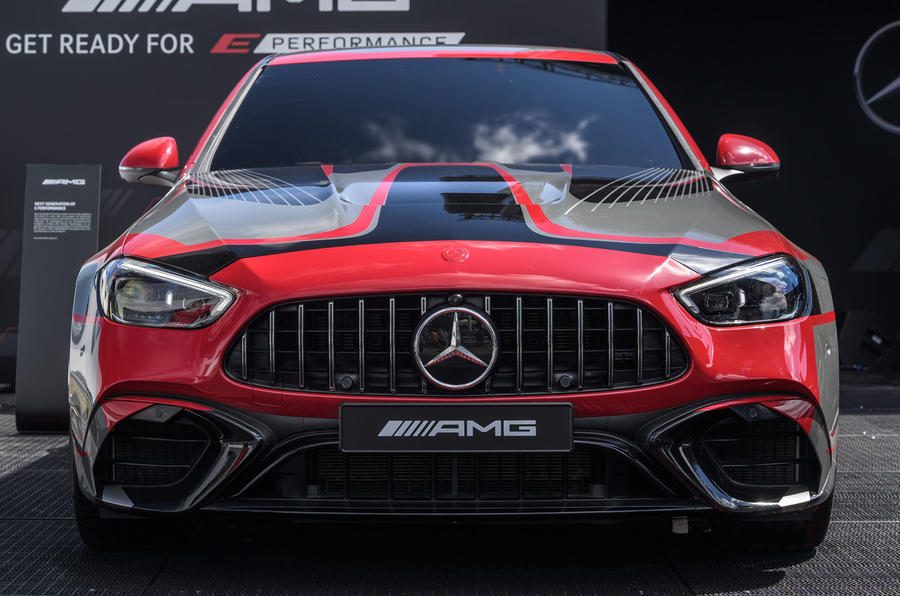 The looks of the new C 63 closely resemble that of the Mercedes-AMG C 43 but with more aggressive styling including noticeably larger front intakes and rear quad tailpipes.