The California Special Ford Mustang has had so many redos in the last two decades it is hard to imagine them as 'limited editions' anymore.
But, overnight, Ford revealed their latest Californian hoo-ha, taking the nameplate outside the US for the first time and launching an all-new European version.
The new muzzy is Ford's modern take on the original 1968 California Special, of which only 4118 were made.
It actually resonates a whole lot more with the 2019 Special that Ford has in the US, just with a revamped grille pattern and the absence of a side scoop. That, and Ford has toned down the power.
The only engine option you have is a 5.0-litre V8, producing 330 kW of power and 528 Nm of torque.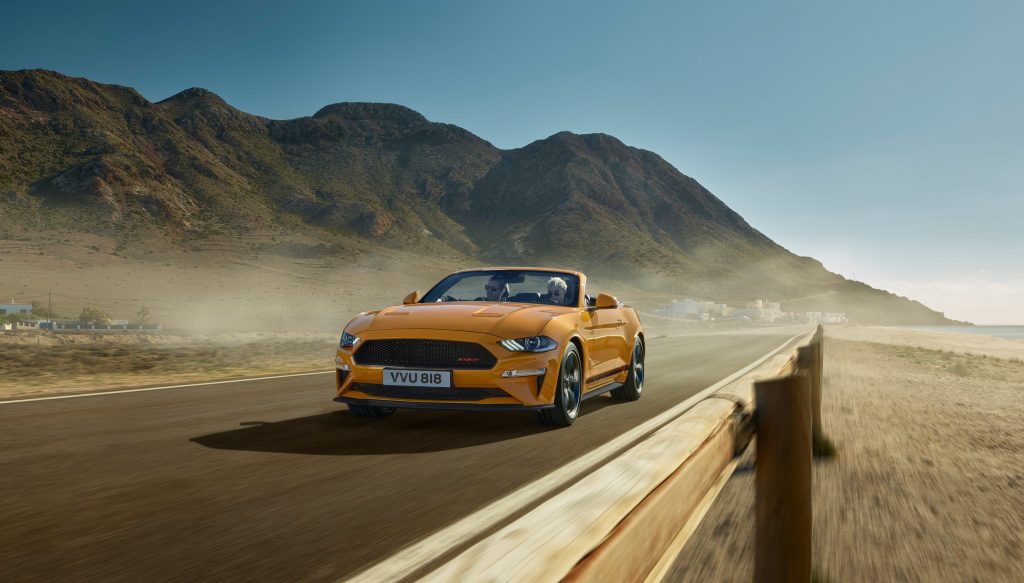 Transmission-wise, Ford has a six-speed manual or a ten-speed automatic on offer. The manual obviously creates a more rewarding drive, but the automatic does have a 0-100 km/hr time nearly half a second quicker. 
It will take 4.5 seconds to crack triple digits in the auto from a standing start and closer to five seconds in the manual.
Those with a keen eye would have noticed the California Special doesn't have a hard-top roof. The model is solely a convertible with the soft-top folding roof found on the standard convertible GT.
The front grille is a honeycomb pattern and doused with a black finish. It would have been cool to see Ford add some sort of fog lamps to the grille, like what the original '68 model had. Instead, they have left that area alone.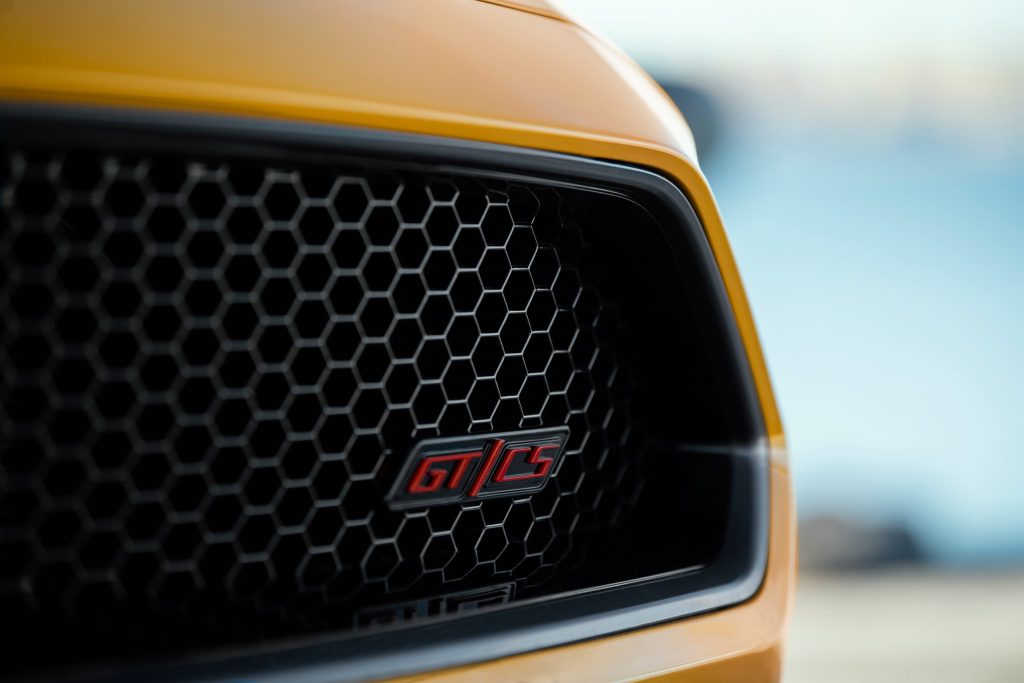 Thankfully, Ford has kept the side racing stripe. They sit a lot lower than the original, hugging the bottom of the door rather than running through the door, but it is a nice nod. Otherwise, we really are just looking at a rebadged convertible GT.
Inside, you get all the 21st-century techy things, like voice-activated speakers and GPS. There is a 12-inch digital display, and an instrument panel finished in aluminium.
As for side scoops, something all '68 California Specials had, they are 'optional' and will undoubtedly cost more than the Special's NZ$100,000 price tag.
Huh. Maybe this is just a more expensive convertible Mustang.