Ford has just released a surprise teaser image of the new Mustang GT California Special edition which is set to be unveiled in just a few days.
Taking to social media, the American carmaker's CEO Jim Farley posted an image of the muscle car's grille, revealing a 'GT/CS' badge lurking in the shadows.
Upon closer inspection and a bit of photo editing, the image shows what is believed to be the reveal date for the new model variant, which is set for November 11, 2023.
There's also a mysterious set of coordinates that could indicate where the covers will be pulled back off the car. When inputted into the map software of your choosing, they take you to a shopping centre car park in San Clemente, California.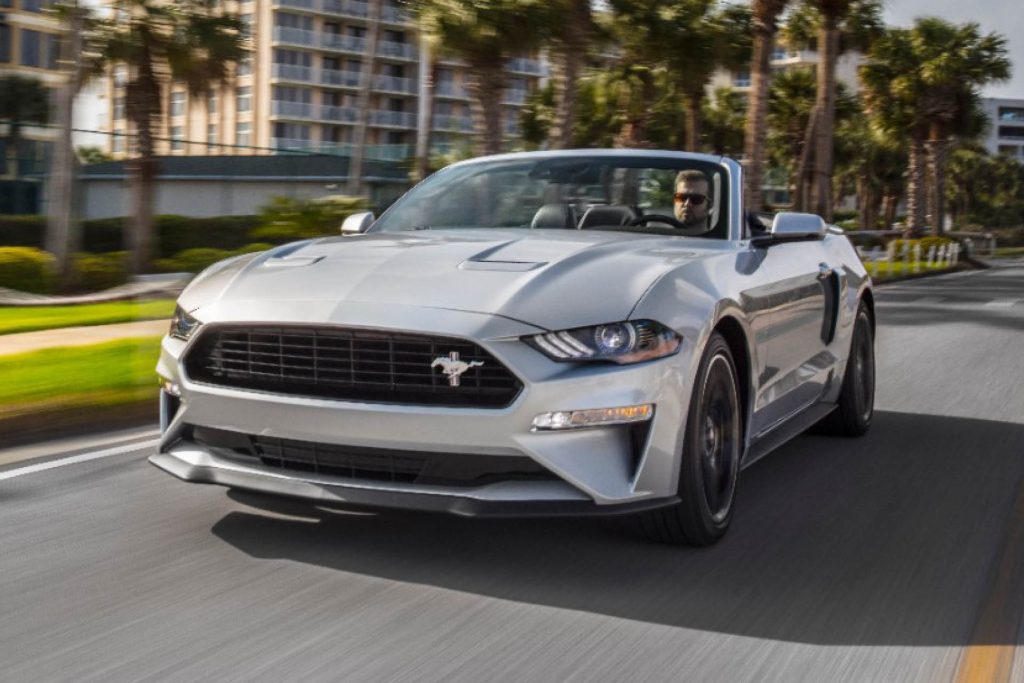 At first, this seems like an odd place to reveal a new car until you realise the South IC Cars & Coffee event is held there every Saturday morning. So then, this must be where the new Mustang GT/CS will be debuted to the world.
If you aren't already aware, the "California Special" designation was first seen in 1968 and was used by Ford dealers in the US state to differentiate their Mustang models from those sold elsewhere.
On modern versions, you'll find a number of cosmetic differences inside and out, such as special badging and upholstery.
It's unknown what the new Ford Mustang GT/CS will bring, but we're excited to find out come its reveal this weekend.