The Ford Motor Company is surfing the global tidal wave of consumers who are moving to pickup trucks but the ranger is just one vehicle in it's arsenal of trucks.
The Ford Motor Company is surfing the global tidal wave of consumers who are moving to pickup trucks but the Ranger is just one vehicle in it's arsenal of trucks.
By 2020 in North America, Ford says that pick-up trucks and SUVs will make up 86 per cent of it's production, an increase from today's figure of 70 per cent.
Essentially Ford is becoming more of a truck company, an analyst from Morgan Stanley reckons the F-Series truck is more valuable as a brand on its own, than the entire Blue Oval company as a whole.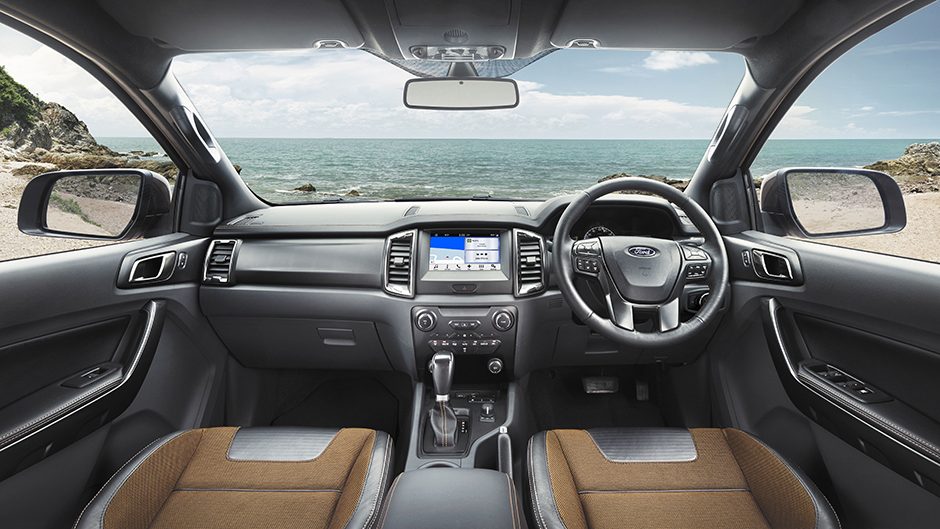 In 2017 the F-Series brand alone brought about U.S $41 billion in truck sales revenue for the Blue Oval which is as much as social media giant Facebook pulled in for itself.
It's a similar situation for Ford with the mid-size Ranger light commercial pick-up which has become a globally successful vehicle in Asia Pacific, Latin America, Europe, and soon it will return to the North American market after a seven-year hiatus.
The Ranger was the top-selling new vehicle overall in New Zealand in 2017 for the third consecutive year, with 9420 registrations, but those numbers are small beer in comparison with larger markets.
According to Ford, the T6 series Ranger achieved all-time record sales across the Asia-Pacific region in 2017, up 22 per cent from the previous year to 134,100 vehicles.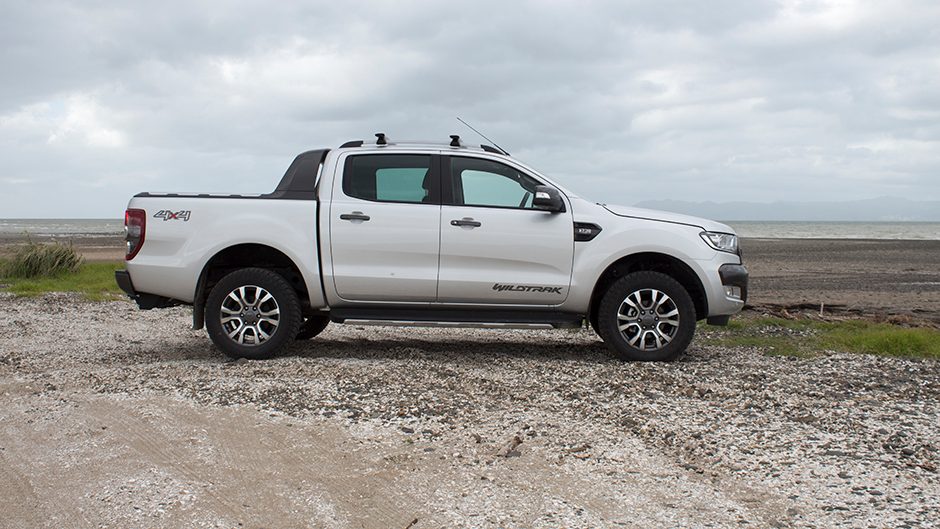 Thailand is now the single-largest market for new Rangers in the Asia-Pacific region with more than 44,000 units sold in 2017, followed by Australia with 42,728, playing second fiddle to the Toyota HiLux which finished the year on 47,093 new vehicles sold.
The Ranger also finished 2017 as the best-selling ute in Vietnam, Taiwan, Cambodia, Myanmar and New Caledonia.
Although not counted in the Asia-Pacific tally – the Ranger was the number two top-selling new vehicle overall in South Africa in 2017 with more than 32,811 units hitting the veldt.
Again the Ranger was bested for first place overall in new vehicles in South Africa by the Toyota Hilux which took 36,422 units.
Double cab Rangers dominate the sales mix in Australia and New Zealand with more than 80 per cent of buyers opting for this body style in the last three years, and in Australia more than 88 per cent of buyers prefer the 3.2-litre five-cylinder turbodiesel engine.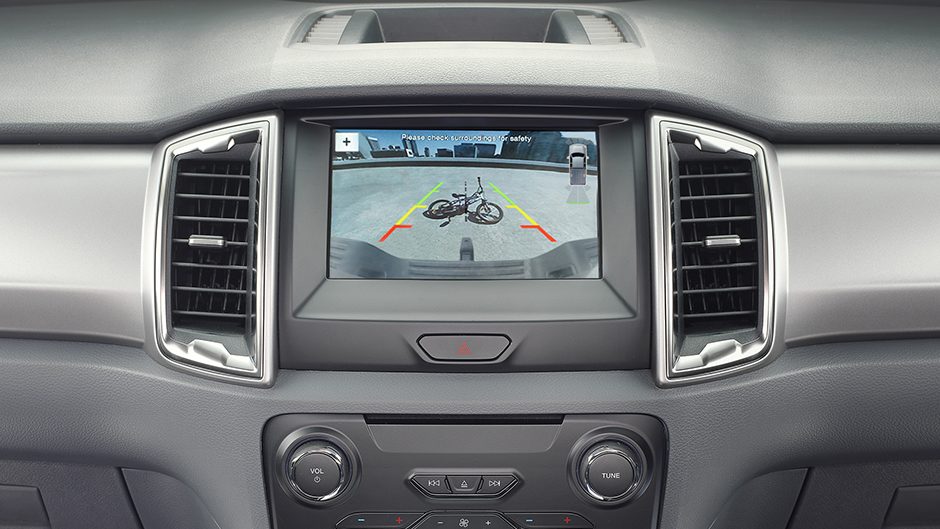 Thailand, however is a different story. More than 92 per cent of Rangers sold new have the 2.2-litre four-cylinder turbodiesel engine.
The sales mix of body styles for the Ranger is Thailand is evenly split between double cab, single cab, and xtra-cab.
So what is it about the Ranger that has made it New Zealand favourite new vehicle overall for the last three consecutive years?
We took the Silver Wildtrak pictured for a day trip from Auckland to the Northland Fieldays in Dargaville to reacquaint ourselves with it.
Judging by the parking field full of double cab utes at the Fieldays, it's pretty obvious this type of vehicle plays double duty as a work and family car, and not just for the agricultural sector, more and more townies as well as tradies are moving to the likes of the Ranger, Hilux, Colorado, Navara, and all as their daily driver.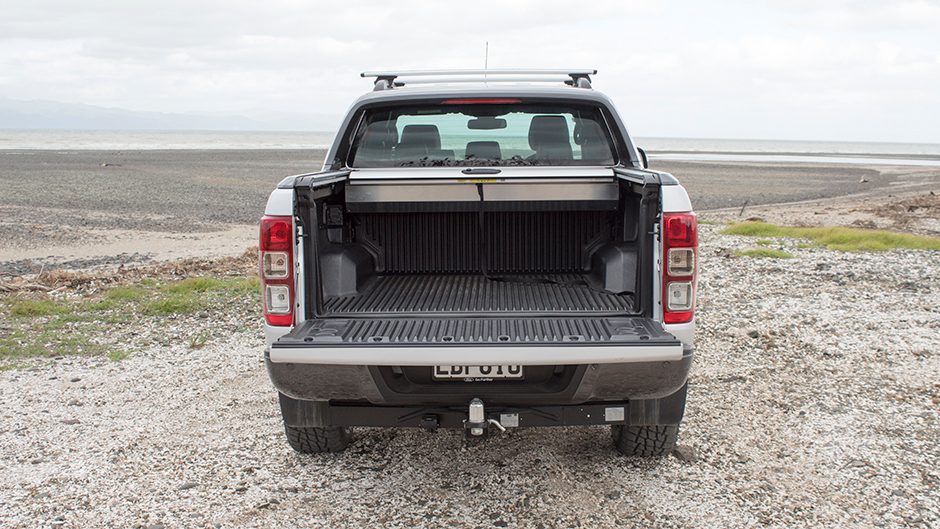 It is the combination of the Ranger's very-truck-like squared-off design cues, particularly around the front headlamps, radiator grille and bumper, with the gruff-sounding but potent five-cylinder engine strikes a chord with buyers who want their ute to look and sound the part.
Styling certainly has a part to play in ute sales – the curvaceous Mazda BT-50 shares the same engine and drivetrain as the Ranger, and a similar interior, yet it's sales for 2017 came to 2218 units. That's around one new BT-50 for every seven new Rangers sold.
Although Toyota are loathe to admit it, the angular front styling of the new Hilux has also been a handbrake on its Kiwi sales and hence the new SR5 Cruiser with its more aggressive-looking squared-off front bumper has just been launched, and we are told this design will filter down to the lesser variants in time.
Another reason for the Rangers success is the generous specification, particularly the top-of-the range Wildtrak which includes a number of driver assistance features such as active cruise control, lane departure warning, lane keeping assist, and blind spot information system.
The Wildtrak also offers climate controlled air-conditioning, Ford's latest Sync III infotainment system, heated front seats which are hugely appreciated on a long drive, and it also has forward alert with collision mitigation, front and rear park assist, tyre pressure monitoring system, trailer sway control, and a rear-view camera.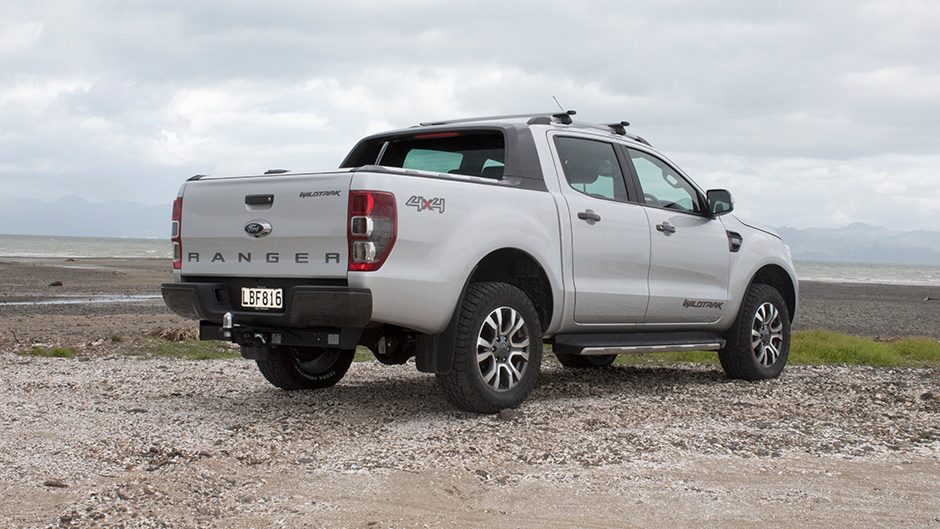 The new capacitive touch-screen driving the Sync III system is easily read as well as offering greater functionality through the voice activation system. It's smart technology which allows calls to be made on the move, as well as give verbal directions to the navigation system.
There is also a three-pin power socket as well as a 240-volt power outlet in both the cabin and the rear tray, which is useful for recharging electronic devices and power tools.
Couple all of this generous specification with a comfortable ride quality and usually low road noise levels in the cabin (our test vehicle was fitted with noisier all-terrain tyres rather than the standard and much quieter highway-terrain tyres), and you have a multipurpose vehicle fit for work, as well as family and leisure use.
Especially useful is the 3500kg braked towing capacity.
So unless the rejigged Hilux can pull a rabbit out of a hat, or unless Holden does a massive Colorado marketing campaign, then it is a fairly safe bet that the Ford Ranger will remain New Zealand's top-selling vehicle overall for a fourth consecutive year.
| | | | |
| --- | --- | --- | --- |
| Model | Ranger Wildtrak | Price | $69,640 |
| Engine | 3198cc, 5-Cylinder, 147kW/470Nm | Drivetrain | 6-speed auto |
| Fuel Use | 9L/100km | C02 Output | 0g/km |
| 0-100km/h | 0.00 sec | Weight | 2083kg kerb weight |
| Service | 20,000km intervals, 3 year / 100,000km warranty | Load | |
| Vitals | 3200kg GVM, 1175kg payload | Vitals | 3500kg towing capacity |