Ford's much decorated V8-powered Mustang GT and Mach 1 may lose a few of their ponies for the 2022 model year due to increasingly strict emissions regulations in the US.
The rumour stems from Ford Authority and centres specifically around the Mustangs sold in North America.
It claims that sources close to Ford have indicated that Mustangs fitted with Ford's 5.0-litre Coyote engine could lose approximately 10hp (7.5kW) of power and 14Nm of torque in the new year.
This means an outright drop from 343kW to 335kW in the Mustang GT and 357kW to 350kW in the Mach 1.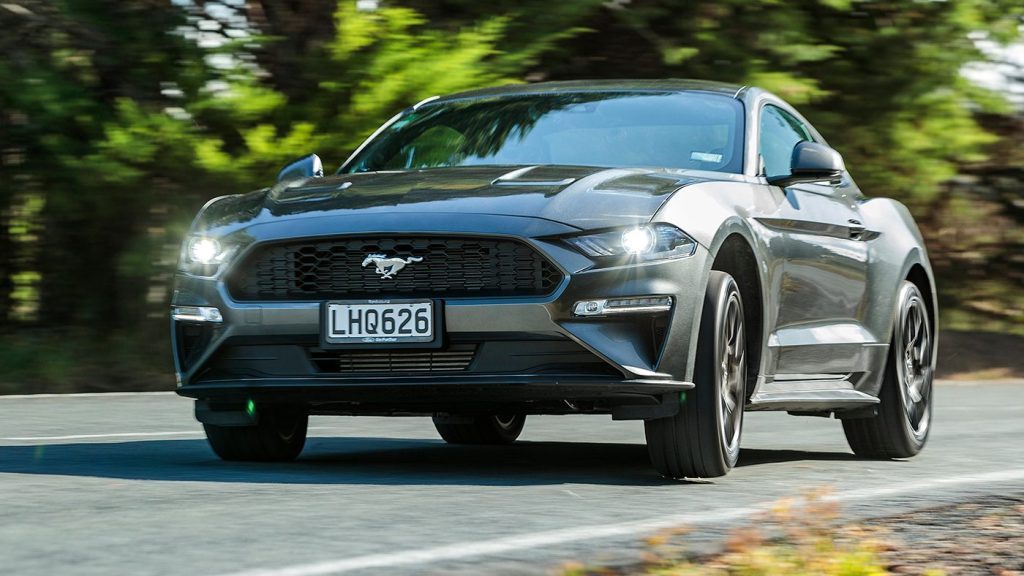 Speaking to Australian outlet WhichCar, a Ford representative said that the changes won't impact Mustangs sold in Australasia.
"Changes were made to US Market Mustang GT models to meet more stringent LEV III (Low Emission Vehicle) regulatory emissions requirements that resulted in a horsepower and torque reduction for the 5.0-litre V-8 engine," they said. "Australian-delivered Mustangs will not be affected."
For clarity, it's worth mentioning that the Mustang V8s sold in New Zealand are already given a slightly lower power and torque rating than those sold in the US. The locally sold Mustang GT is rated at 339kW, while the Mach 1 we reviewed last month produces 345kW.
While there's no one official word on why this discrepancy exists, Ford has previously said that it comes down to power output being measured differently in different regions. Some have also speculated that our engines may already be subject to emissions throttling.
Although Ford hasn't confirmed the claims just yet, the blue oval has been on an emissions-reduction assault in 2021.
Following the debut of its Mustang Mach-E last year, it debuted its F-150 Lightning earlier this year. More recently it confirmed plans to invest US$11billion into two electrification facilities in the US, while locally it announced plans to slowly phase out most of its pure internal combustion powertrains.