Sorry for the cliched title but it works here. Ford's fourth-gen Focus makes you wonder why everyone is so keen to hitch up with an SUV when there are fine handling cars like this around.
The humble hatchback still makes a lot of sense to us. These compact five doors have enough space, drive well and are sensibly priced compared with the like-sized SUVs that the general masses are gravitating towards. At least that's the case with the new Ford Focus.
The nameplate has been around for 20 years, although not quite that in NZ. The first-generation model was late turning up here, and while later versions may have had their issues – odd styling, average interiors, underwhelming engines and dodgy twin-clutch transmissions – they've all had one thing in common and that's sound dynamics.
Good things take time and after 20 years Ford has managed to get most bits right with the latest model. The local Focus line-up reflects a waning in popularity for the hatch, with just four models offered. It starts at $31,990 for the fleet-spec Trend, which is also available as a diesel wagon ($37,990), then there's the sports-inspired ST Line at $36,990 and this, the $41,990 Titanium.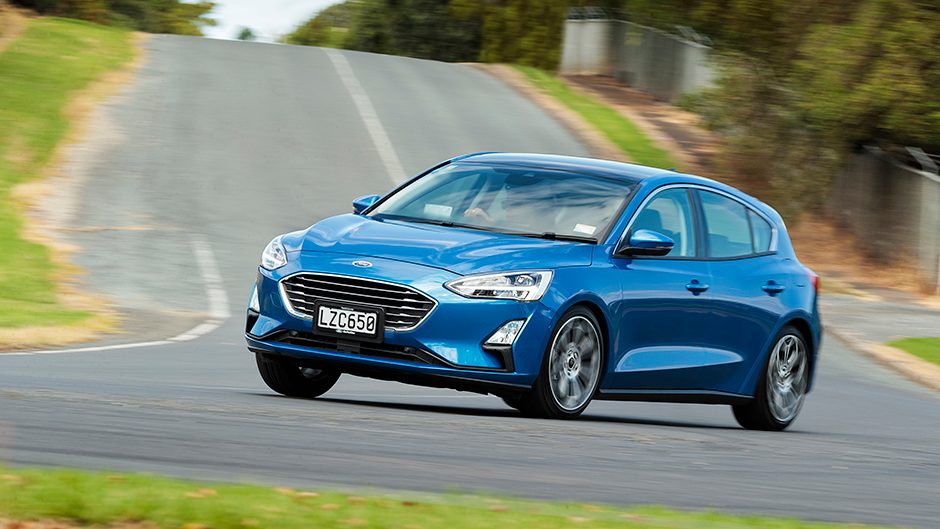 The Focus is the first to ride on Ford's new C2 platform, the design brief for which was to improve crashworthiness, and add interior space without the exterior dimensions blowing out or diminishing dynamics. It has a slightly more dynamic design with A pillars positioned further rearward, a longer looking bonnet and better proportions thanks to a longer wheelbase (+53mm) and shorter overhangs. New for Focus is a torsion beam rear end, not that you'd pick it from the drive.
A stiffer chassis (up 20 per cent on the last one, while the points around the suspension are now 50 per cent more robust) and new components see this sort of set-up now work almost as well as a fully independent rear. Ford says its new 'force vectoring spring technology' helps. This boffins would have it that the 'cornering forces travel directly into the spring for increased lateral stiffness and improved stability'.
It means the rear end doesn't wander around when it meets a bump mid-corner. There is a whiff of rear end wiggle when the going gets bumpy, but it's hardly anything to worry about for Focus remains stable and on-line through the turns.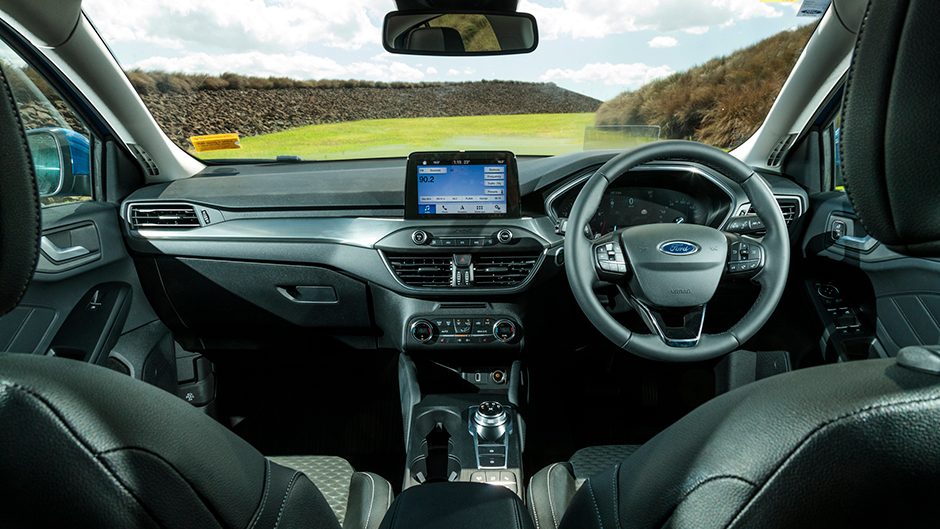 Ford usually gets the steering bit right, and Focus has a new column-mounted electric power steer system, controlled by updated software. The assistance is light, but the action is direct, with feeling too. There's fancy bits like Torque Steer Compensation to keep it tracking where you point it, while Torque Vectoring Control keeps the cornering lines tight.
Overseas models can be equipped with an independent rear set-up which also comes packaged with continuously adaptive dampers, but these must have been too expensive for NZ. Those dampers would no doubt improve the ride, which isn't harsh, but isn't quite as plush as you'd expect on city streets either. And there's the din of tyre roar on coarse chip too.
The hatch range here is powered by a new 1.5-litre turbopetrol triple, which works with an eight-speed auto. The three-potter makes 134kW with 230Nm of pull from 1600 to 4500rpm, which is about what it had when the 1.5 turbo had four cylinders. It's another little engine that can, working well when slugging away down low but also spinning spiritedly up top.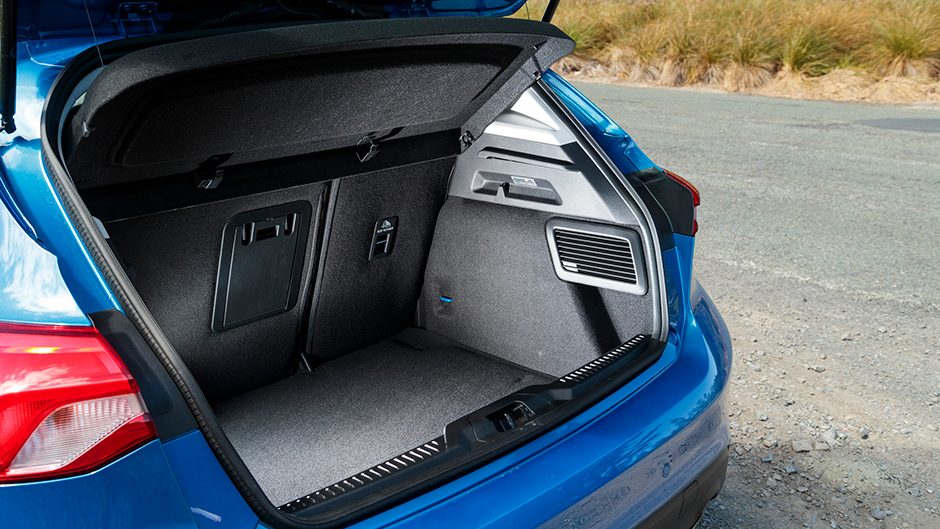 Sometimes three cylinders are deemed to be one too many, and it can run on two under light loads. Still, the fuel use we noted wasn't stellar, the computer reading in the high 9L/100km range for the usual mix of urban and motorway travel. The claim is 6.0L/100km on average, while city running is rated at 7.6. It's Euro6 compliant however.
Ford says the new Focus is up to 88kg lighter, and the last Titanium we scaled was 52kg heavier than this new one. Performance figures largely overlay each other, though it took 0.3sec longer to get through the 80-120km passing manoeuvre. Maybe the eight-speed auto needed to make an extra gear change along the way.
There are now Normal, Sport and Eco driving modes. The latter didn't get much use, but Normal does the job round town. The torque is on quickly, and sorted nicely by the auto, while the stop/start system isn't overly keen and refires smartly enough too.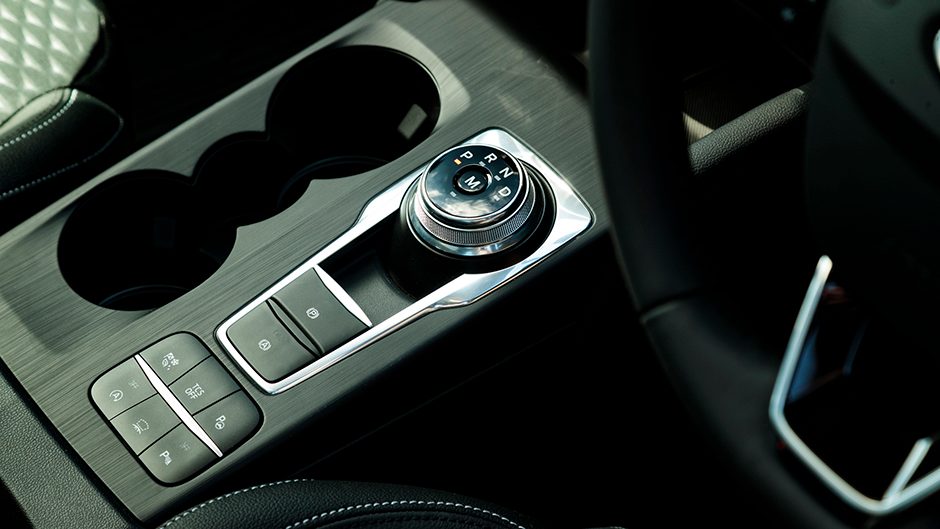 Normal mode is also good for main highway running where the 2000-4000rpm zone provides the goods to get by comfortably, while the auto has the engine spinning at 1500rpm at 100km/h. Sport spurs the action along, and everything is primed to keep the triple spinning above 4000rpm for best response and go. There are more of Ford's Co-Pilot360 driver aids present in new Focus.
Most of these, like AEB and evasive steering (helping the driver steer to avoid potential accidents) feature across the range. The Titanium gains active cruise, the stop and go feature bringing you to complete halt in traffic. Ford's lane keeping system is now more proactive to the point where the wheel seems to be constantly moving in your hands. All the buttons for these systems are placed on the wheel for ease of operation, and quick termination, should you want to, in the case of the lane centring function.
The Titanium also features a more advanced self parking system. Previously the car only did the steering when parking, but now it does it all. You actually move the gear selector to neutral and hold a button. It then does the rest, while you sit there nervously expecting to crash into something. The car completes the manoeuvre itself quite quickly though there's some fannying about telling it what to do via the touchscreen.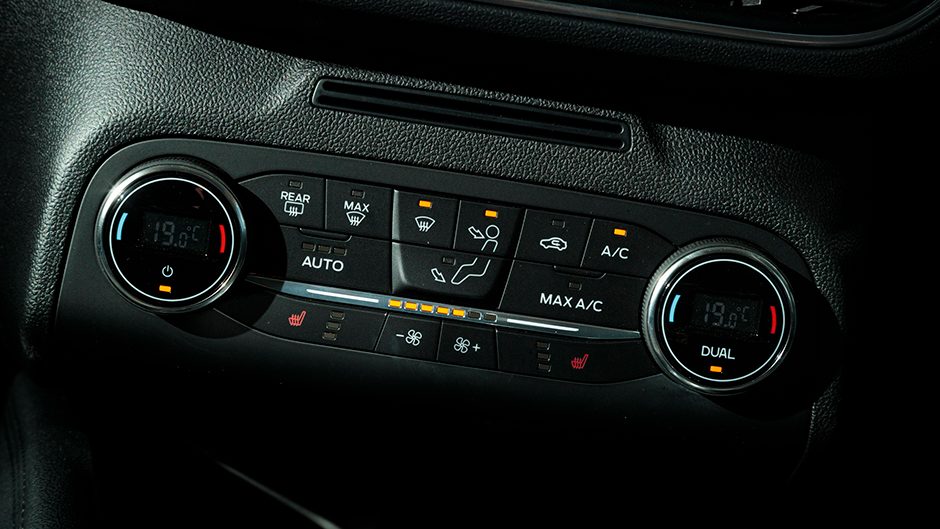 New also is a head-up display, projected onto a pop-up screen which you can still view through your polarised sunglasses. The infotainment system uses Ford's SYNC 3 set-up, but also supports CarPlay and Android Auto.
Its 8-inch colour touchscreen is easily manipulated via those swipey, pinchy gestures and, most importantly, has a clear resolution. Up front the cabin feels spacious thanks to a narrowing of the centre console, and the lack of a gear lever as the Focus uses a new rotary shifter. There's an electric handbrake too.
The surfaces get better treatments, although somehow the soft bits look harsher than they are. But the storage is good, and some of the spots are even lined. Rear seat space benefits from more knee room and a flat floor while entry is better via larger, wider opening doors.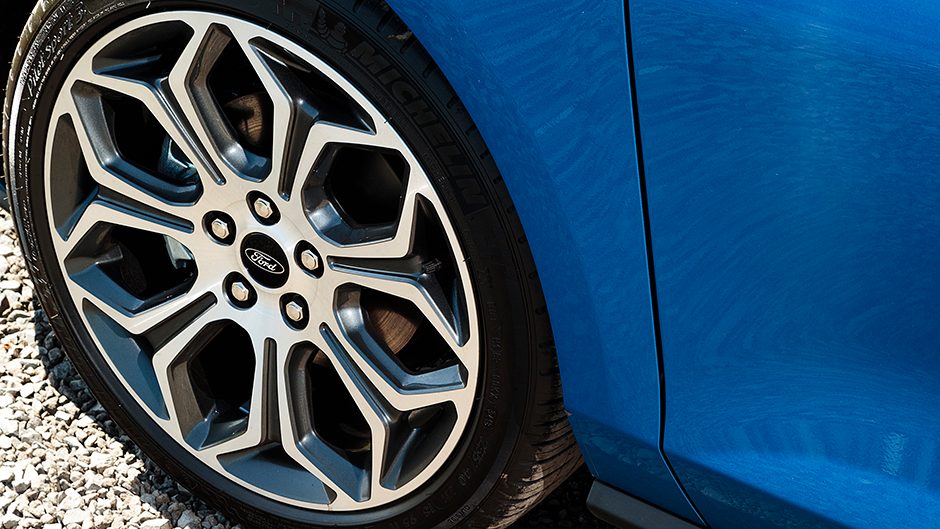 These certainly made getting the kids in and out easier. A benefit of a torsion beam is added boot space, the hold wide and deep for a compact hatch. The seats fold over easily, but they create a stepped load area.
No biggie though as there's a wagon version available if you need a smallish load carrier. So an all-round improvement from Ford with its new Focus, one that's still good to drive but better in key areas like accommodation and safety.
You can expect more versions later in the year including the good-looking Active faux SUV and the one we're really waiting for, the proper ST.
| | | | |
| --- | --- | --- | --- |
| Model | Ford Focus Titanium | Price | $41,990 |
| Engine | 1496cc, IL3, T/DI, 134kW/240Nm | Drivetrain | 8-speed auto, front-wheel drive |
| Fuel Use | 6.0L/100km | C02 Output | 135g/km |
| 0-100km/h | 8.90sec | Weight | 1392kg |