GT Falcons form the basis of Aussie muscle car folklore. We check out a rare XW GT HO that recently came up for sale here in New Zealand.
The sales of Ford Falcon GTs got a bit out of hand a few years back. Riding a wave of strong economic confidence, big spending Aussies started forking out huge dollars for Falcon GTs, and these astronomical sale prices just added to the car's legend. Things settled down in the prevailing years, but GTs still command a hefty premium when they come up for sale, which is a rare occurrence. Given their status, they tend to be treasured, locked away in collections and museums. So when this car, a 1970 XW GT HO Phase II turned up in the recent Turner's Classic car auction, it generated plenty of interest and prompted us to head along to check it out.
First though, some background on the XW GT. The Falcon GT was conceived when Ford plonked the 289 cubic inch V8 from the Mustang into the XR Falcon and, with a few other modifications, the first GT brought Ford victory in the 1967 Gallaher 500 at Mount Panorama. The XR was followed by the 302-powered XT (which didn't cover itself in racing glory) and, by May of 1969, Ford introduced its new XW model. It sported a new look, complete with Mustang GT-like driving lights, and the ante was upped for the GT with the fitment of a bigger 351 cubic inch Windsor. It had an output of 290bhp (217kW) and 520Nm of torque. With a view to the production racing categories which were popular at the time, the GT's braking department was enlarged with 'big' 285mm discs up front. A nine-inch LSD with a final drive ratio of 3.25:1 was installed, along with a huge 164L tank to minimise the need to refuel. The wheels measured 14 x 6.0 inches while Dunlop radials provided the traction control.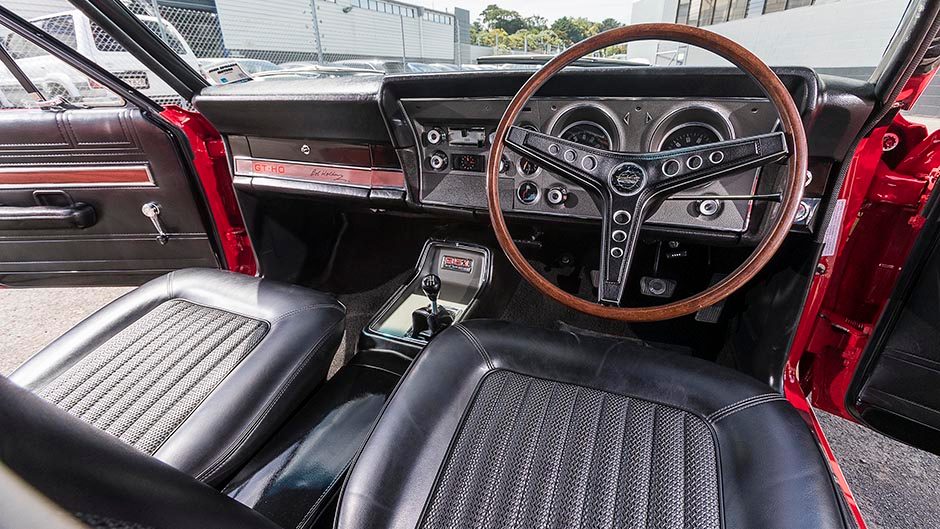 With an eye on Holden's Monaro sporting ever more powerful V8s, Ford set about on the HO version, the so-called Handling Option. Though Ford still claimed 290bhp, power was up thanks to the addition of a bigger carburettor and racier camshaft along with a better inlet manifold and hydraulic lifters. The HO received a stronger tailshaft, and handling improvements came via the addition of a roll bar to the rear. Beefing up the one on the front and adding new coil springs and better shockers also helped.
More performance gains were netted with the fitment of the Super Roo decals and the dubious looking front spoiler which was attached to the bottom of the bumper in a vain attempt to reduce front-end lift. The ideal outcome for Ford would have been victory at Bathurst and while Ian Geoghegan put his XW GT HO on pole at the 1969 Hardie Ferodo 500, the new Goodyear tyres let the effort down; the GT HO would have to wait for its victory.
At the end of 1969, Ford replaced the Windsor engine with a new 351 design that came out of the Ford plant in Cleveland, Ohio. These Cleveland engines were designed more with high revving power in mind and breathed better through bigger valves and ports. They weren't all that much more powerful, but revved harder and more reliably.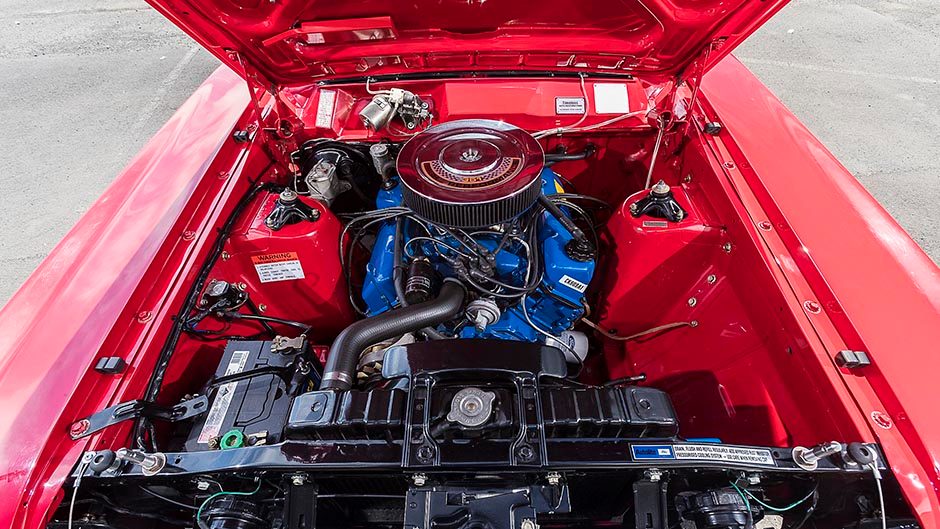 Somewhere in between the switch to a full Phase II, Ford produced some GT HOs with a standard Cleveland and Phase 1 running gear, known as a Phase 1.5, just to confuse things. These cars, built early in 1970, are said to be the rarest of Falcon GTs, with less than 60 made.
The Phase II proper came along midway through 1970. The 351 Cleveland gained an even bigger 750cfm Holley carb, a solid camshaft and lifters, stronger push rods and a heavy duty alternator. Ford claimed the output to be 300bhp. The Phase II received a bigger tailshaft and a stronger diff and rear axles. A close ratio four-speed gearbox drove a lower 3.50:1 diff ratio. Also improved were the universal joints and 2.5-inch wide finned drums fitted to the rear. The Phase II acquired a unique upper control arm and spindle which widened the track up front.
With the right tyres, the XW HO Phase II did the trick on the big race day in 1970 at Bathurst, Alan Moffat leading home a Falcon GT one-two, a full lap ahead of the new Holden Torana GTR XU-1.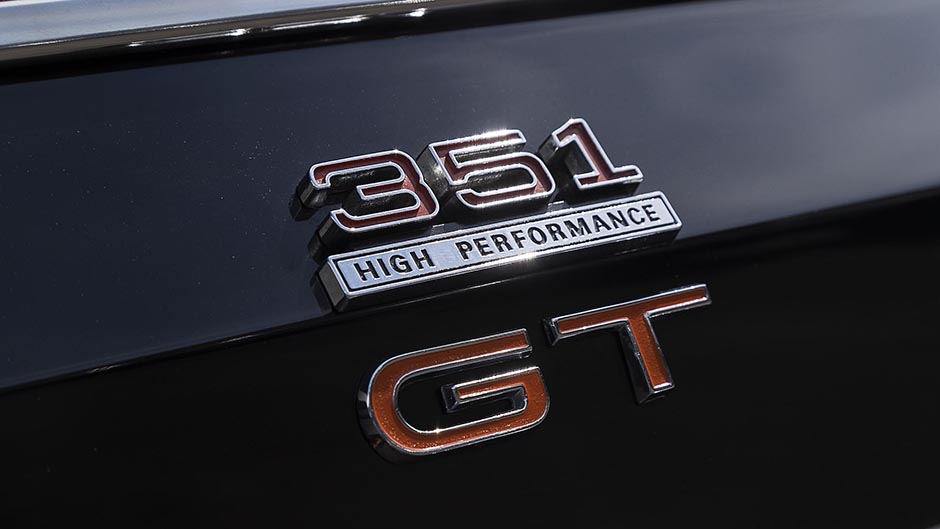 This particular car was there also in 1970, entered to race under Alto Ford Racing with Bob Holden and Bill Fanning behind the wheel. It came in 14th, seven laps down. Speaking with Turner's Classic Car consultant, Josh Hadler, he says the car's log books prove its authenticity. It turned up in New Zealand in 1974 and while it maintained registration throughout its time here, it was used as a racer. Its history is a little patchy up to the early 2000s when it was subjected to a lengthy and thorough restoration process by Timeless Auto Restorations. Everything was either replaced with new old stock or refurbished. Hadler reckons the only reproduction part on the car is the driver's door armrest. The current owner has been in possession of the GT since 2009 and, according to Hadler, it's up for sale as the owner says he's lived his dream and now it's on to the next one.
The GT is one angry beast, a genuine factory racer, every panel on the front end shaking as the big Cleveland idles angrily. If only new V8s sounded as good as this. We had a ride around the block in the GT, the big engine clearly unhappy at merely commuting, gear ratios unsuited to ambling along in traffic. It must have been a tough day at the office throwing this thing around the mountain, not helped much by the slippery vinyl trimmed seat offering next to no support, while the body roll at speed must have been interesting.
Genuine XW GT HOs are rare indeed, and few are likely to be left in New Zealand. Also unknown is just how much they are worth. It all depends on the market at the time, as they say. Hadler says despite generating a ton of interest, the $200,000 starting bid didn't attract any plucky punters though negotiations with a few interested parties continue. Turner's is hoping to expand on its Classic Car Auction, currently an annual event, to something that happens quarterly. So we can expect more rare and desirable cars to turn up again soon.