Peter Macky talks with Graeme Crosby, the larrikin biker, on life after racing.
How does Graeme Crosby aka 'Croz', World Champion motorcyclist and legendary 'Larrikin Biker' of the 20th century parlay his international fame to good effect in this, the 21st century? He does two things. Firstly, he sticks with what he knows best – motorcycles. Secondly, he teams up in life with the celebrated Matakana gallery proprietor and now wife, Helen Crosby, to keep him on the 'Straight and Narrow'.
Croz' loves all things mechanical, whether it's aircraft (he holds a commercial pilot's licence), cars or bikes. That goes back to his early childhood. His racing career began in his late teens in New Zealand, when he joined Laurie Summers, the then Kawasaki New Zealand importer, and was indeed lucky to survive his first day at work when he binned the shop "Hack" racing through the Auckland Domain, earning himself the name Young Larrikin! He joined the Auckland Motorcycle club at the age of 17 so that he could apply for his racing licence, and before long found himself immersed in the racing scene, hanging on every word from the older riders who had been to, or competed in the infamous Isle of Man TT races. "They made a huge impression on me and from a very young age I was determined that one day I would ride the Isle of Man, come what may," said Croz. "My first ever motorcycle race was at Pukekohe, and I finished a creditable fourth on my old A7 Kawasaki amongst a host of the latest RD350s, so I was well pleased. The bug had well and truly bitten and after two seasons in New Zealand I crossed the ditch in search of international competition in the Australian State championships, and soon found success."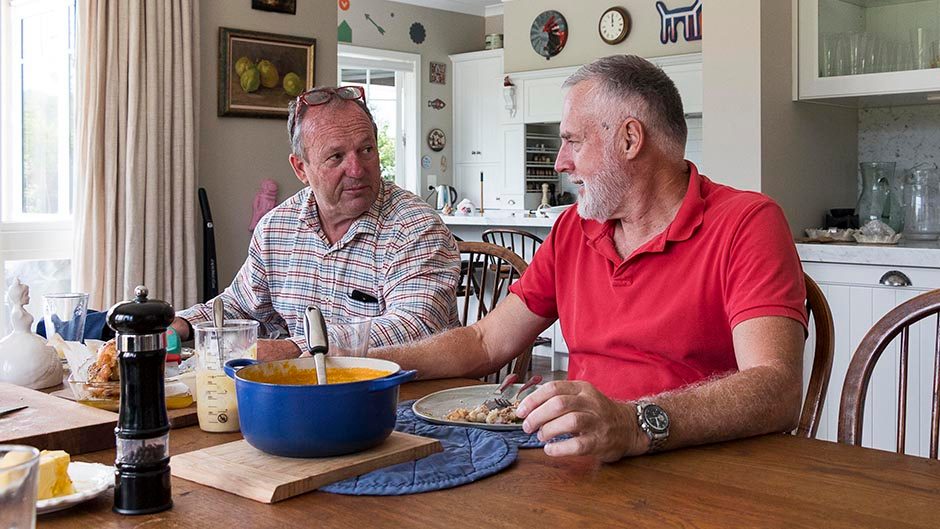 In the late 70's Europe beckoned, especially with the lure of the Isle of Man's TT races and Croz became an instant success within the British racing scene. In 1980 he was selected by Suzuki Japan to replace Barry Sheene and went on to win three TT races, two world championships, two British Championships and a string of international victories. He had worked his way up into the 500cc road racing world championship aboard a factory Suzuki XR34/35 500cc two-stroke racer, along the way claiming the Suzuka 8-Hour endurance race on a Yoshimura four-stroke Suzuki and the following year successfully defended his TT Formula One world title, also on a Suzuki.
In what was to be his last season, Croz won the prestigious Daytona 200, Imola 200 and finished second overall in the World Grand Prix championship with Team Agostini Yamaha.
In his chosen and perilous sport, some may say the then 28-year-old was clever to quit while he was so well ahead. The 60.7km Isle of Man TT course, the oldest circuit in the world, is also known as the most dangerous, with over 246 fatalities in its 100-year history. Contrast those tragic stats with the MotoGP/Grand Prix Championship with less than 70 deaths over a nearly 70-year period (the majority of deaths occurring in the first 50 years). Happily, in today's safety focused MotoGP events, fatalities are now a rarity.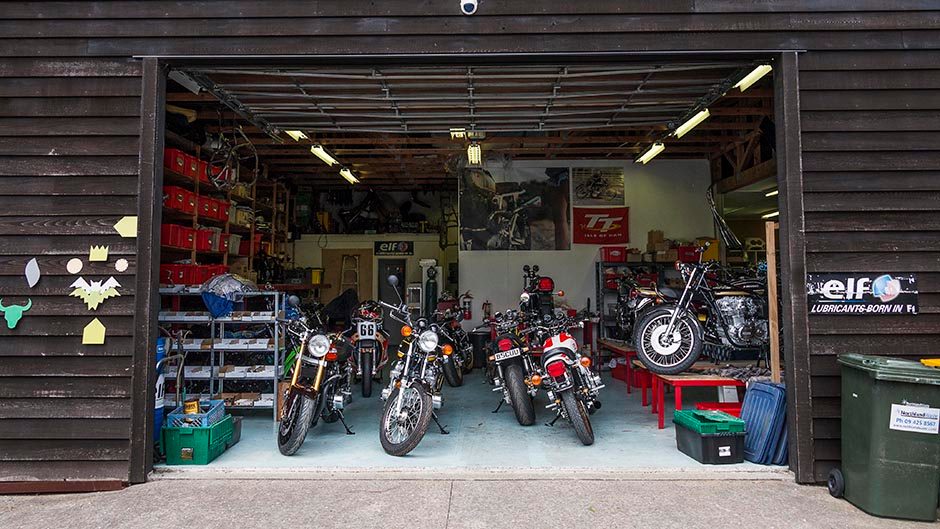 "My decision to quit was not taken lightly, but the truth was that the fire had almost burned out inside me. Those little lapses in concentration and my inability to be energised to the highest level during those last few races made me think I was about to enter into a grey area that was fraught with danger. Maybe not today, or tomorrow, but if I wasn't fully committed and passionate about what I was doing, I would eventually get hurt. So when I finally made my decision, I knew it was the right one for me, and I was also aware that soon there would be three people to consider in my family".
So with nothing to prove had he continued into 1983, the outcome might have well been less attractive. Does he think he's living on borrowed time? To meet him you might think so!
After his retirement from the world stage, Croz returned to New Zealand and did what many of his contemporaries did: dabbled in touring car racing throughout Australasia. "I thought that car racing at that time would give me a 'soft landing' of sorts, and it did, but the expense of competing at the top level of Australasian Group A Touring Car racing, without a significant sponsor was soon going to bankrupt me. Earning a living for my growing family became my main priority so I decided to settle down to the far more sedentary business of selling motor bikes and cars in Auckland". Croz's achievements weren't forgotten however; he was inducted into NZ's Sports Hall of Fame in 1995 and the NZ Motorcycling Hall of Fame in 2007.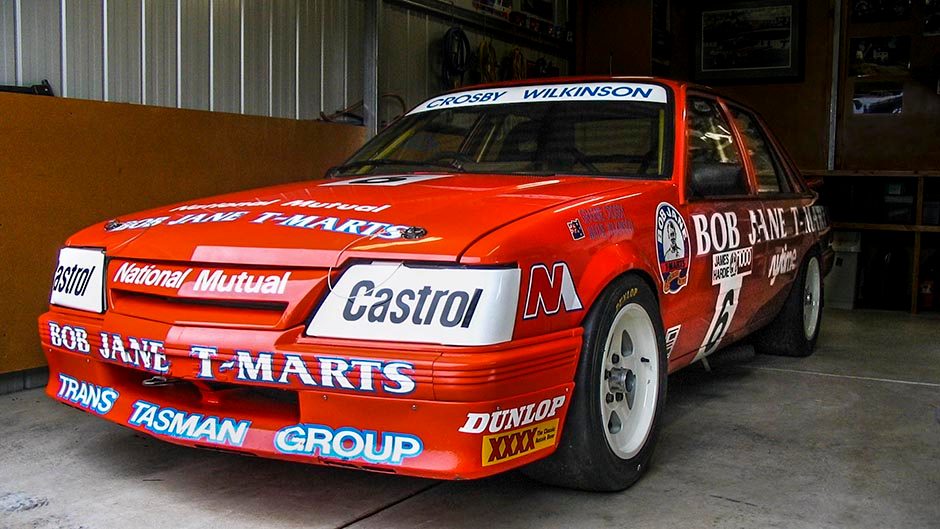 "In 2002, I paid the penalty for life in the fast lane, rather harshly I thought, by having to have cardiac surgery to fix a 'blocked main-jet'. As is so often the case, following a major medical intervention, I reassessed my life, splitting with [first wife] Brenda after 24 years of marriage. Over time we had become flatmates and we both needed to start again. We had three great kids, Renee, Michael and Ashlee, who are all doing well for themselves, I am proud to say," says Croz.
Helen, Croz's wife of 10 years, would say that Graeme's life began when they met five years prior. Croz knows better than to argue and what he has achieved, with or without Helen's quiet support and encouragement, is impressive. But it's what they've achieved as a couple which is even more so.
Together Graeme and Helen have established an idyllic life for themselves near Matakana, the popular tourism centre put on the map by Richard Didsbury, less than an hour's drive north of Auckland. On a five-hectare estate, they've built a comfortable home set in extensive gardens which they planned, help to build and now maintain themselves. Think: extensive ornamental gardens, a vast vegetable garden, rose garden, orchard, lengthy hedges and sheltered lawns, pathways, fountains and pergolas. It's almost a little bit too much for them both with so much maintenance required, on top of which Helen would add another big maintenance item: Croz!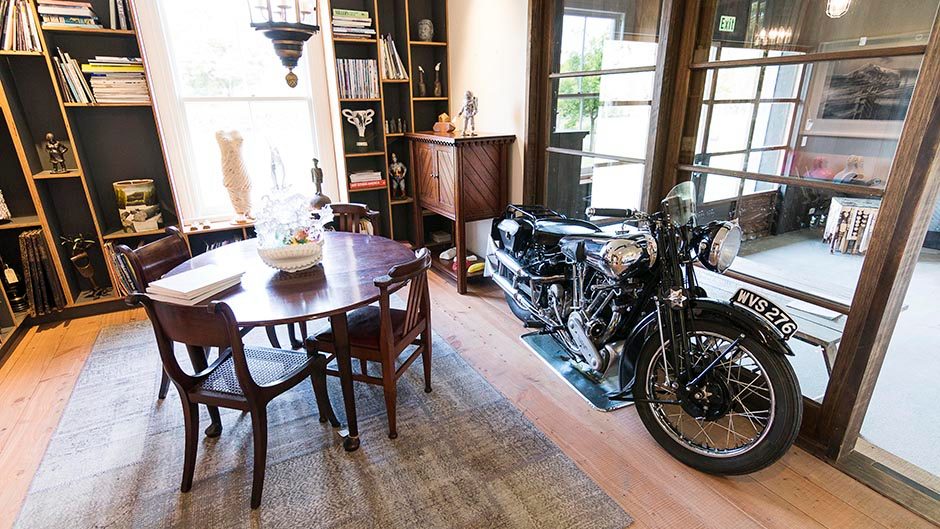 As if their garden wasn't enough, both Croz and Helen have established their own, independent, demanding commercial ventures on their property. Croz has a thriving motorcycle restoration and parts business, with a loyal clientele from around the world, and Helen runs an art gallery she's called 'The Vivian' with a growing reputation and following equal to Croz's business.
Croz provides a service for 'born again bikers' who wish to re-engage with their love of motorcycles; bikers who recall their 70s classic motorcycle days as the 'best of times' and have the resources for a renewed passion. If they don't have the technical skills to recreate their dream bikes Croz is there to help source parts, rebuild and restore as well as undertaking complete constructions. Most of these specialised services he provides are carried out on the property in a purpose-built shed any Kiwi would be proud to own.
Helen's gallery is in a purpose built, architecturally designed building, set in a large landscaped field. In something of a leap of faith, the now four-year-old gallery is a thriving centre of the visual arts in a part of New Zealand which she has helped to establish as a tourist mecca. Her big and risky gamble has paid off, due entirely to Helen's love of and commitment to art.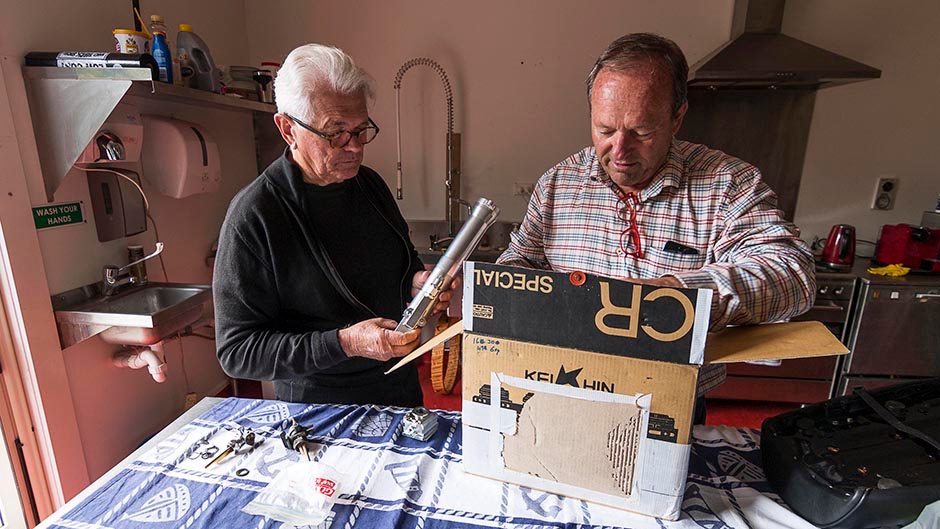 Helen's interest in cars is quite specific, although for her they are not merely a means to get from A to B. Croz talks ESP, CVRTD, kilowatts and Newton metres of torque while Helen ponders space available, style and the ergonomics, all in her single colour of choice, black.
Croz and Helen's choice of motor vehicles reflects their varied needs. They currently own a late model Skoda Octavia 4×4 Scout for daily use and a Mercedes-Benz Sprinter van for ferrying motorbikes to and from Croz's workshop. There's a brace of John Deere Gator farm utility vehicles and for fun, when there's time, a Harley Davidson Road King 1340cc, a 2007 Suzuki GSX-R1000 and a Porsche 911. Croz admits the bikes are an extravagance, particularly since they're rarely used, but given his passion for the sport, he can't yet part with them. Besides the Harley was a present from Helen.
You'll see Croz and Helen at the Matakana Market on most Saturday mornings, meeting friends and buying some of the produce for which the region is now famous. Did Croz's life really begin 15 years ago? You can ask Helen yourself, if you see her there!