The highly-anticipated five-door Suzuki Jimny has been unveiled in India this week, offering more space and convenience for passengers.
It may not come as a surprise to you that the longer model looks almost the same as its three-door counterpart considering the only changes are its longer wheelbase and two rear doors.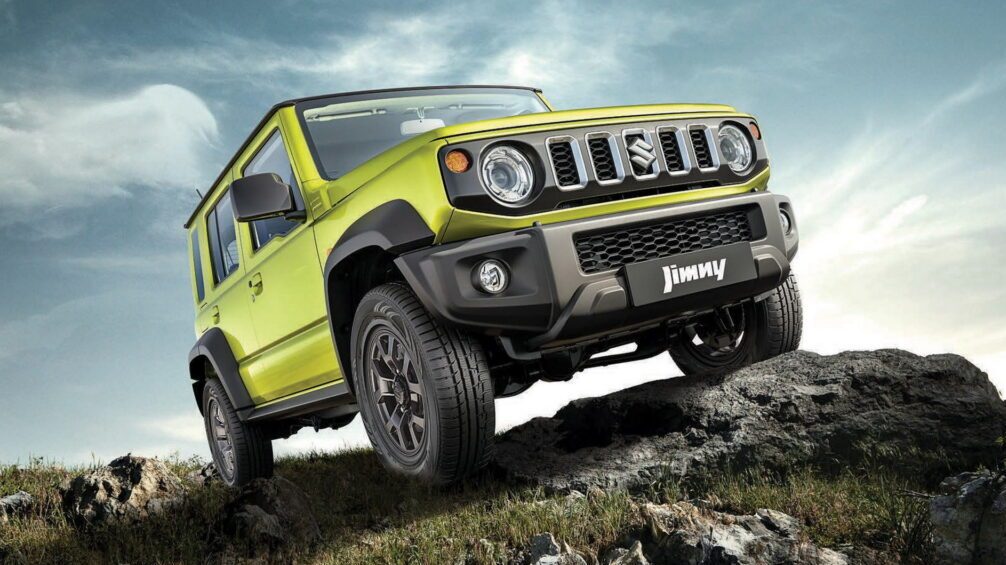 The five-door Jimny has grown in length by 340mm, meaning its total length now measures 3985mm, while its wheelbase is now 2590mm. It's also 75kg to 125kg heavier than the shorter model.
Its dashboard remains much the same while the rear passengers get more leg room thanks to newly designed seats. Both front seats can also be folded flat.
Cargo space has also grown to 208 litres which can be increased to 332 litres when the rear seats are folded down.
The same naturally-aspirated 1.5-litre four cylinder can be found under the bonnet which makes 77kW and 134Nm of torque. A five-speed manual or four-speed automatic option are also available to choose from like our local models.
Suzuki's AllGrip Four-wheel drive comes as standard.
With the added length comes a slightly worse breakover angle at 24 degrees compared to the three-door's 28 degrees. However, the approach and departure angles remain the same at 36 and 50 degrees respectively.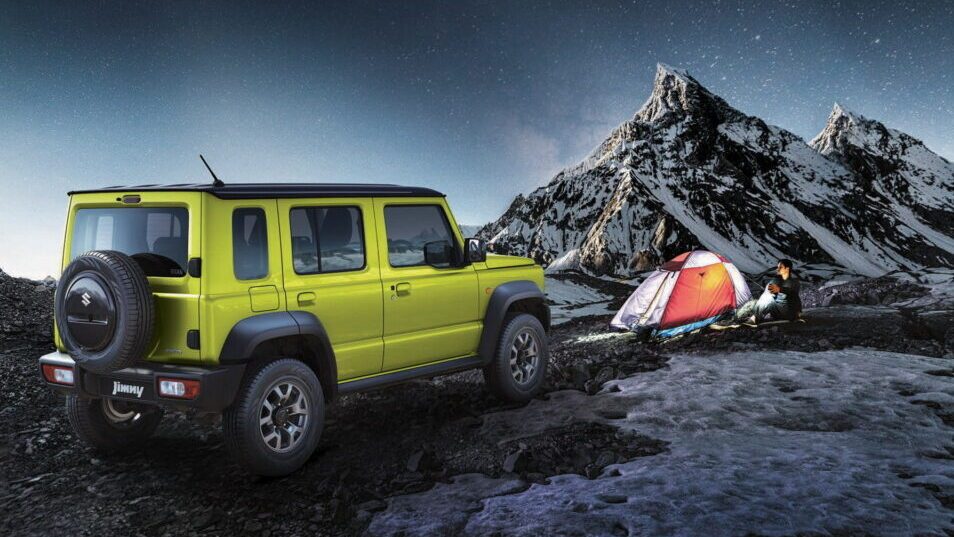 Unfortunately for us, the five-door Jimny will only be sold in India, Africa, and Latin America.
Still, at least Kiwis can still buy a three-door Jimny unlike those in Europe where the model was removed from the market some years ago following tightening emissions restrictions.